The ultimate food guide to eating in London
By Food Lover and Londoner, Anna Kerekes
Food culture in the UK capital is exciting, inspiring and mind-blowing in equal measures. From Indian street food in London to traditional British classics, Michelin star restaurants to neighbourhood markets, we've got it all. Londoners can feast on authentic foods from across the globe on a daily basis, so if you get excited about food as much as I do, you'll feel like you're in the utopia of culinary delights. I'm less concerned with fancy London restaurants with a view than I am with honest, authentic cooking and amazing quality produce - but as an Italian from Perugia, that goes without saying. If you're looking for cool London restaurants, fun places to eat and neighbourhood spots where you can really appreciate the art of good cooking, then this is the guide to eating in London for you. And it never hurts to add a few glasses of wine into the mix too.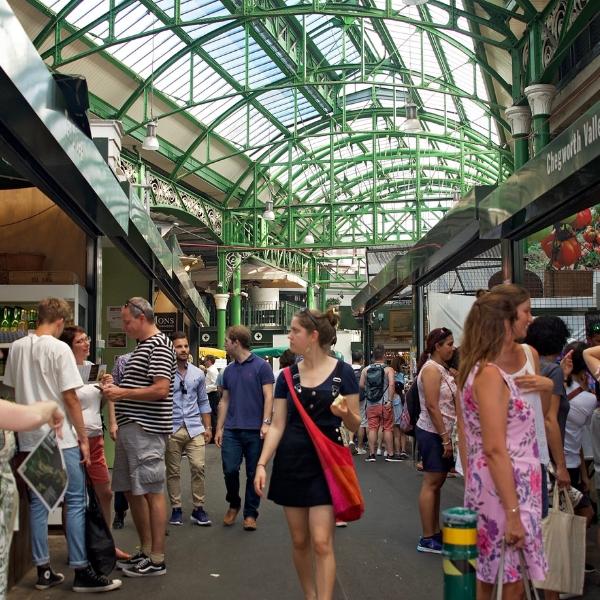 Some useful tips
To start off with, I want to point out that you won't find the best restaurants in London by following TripAdvisor recommendations. Sure, you'll hear about the most famous restaurants in London, but as a gourmet, you want more than the latest hype. I usually follow the reviews of food critics like Jay Rayner or Marina O'Loughlin when I'm trying a new place. Another essential tip is that you should remember most London restaurants are busy, so make a booking ahead of time whenever you can. And finally, walk as much as you can! The distances between where you are and the restaurants you're trying to get to are usually a lot shorter than you might think, and of course, you'll likely to stumble across another eatery you can't wait to try along the way.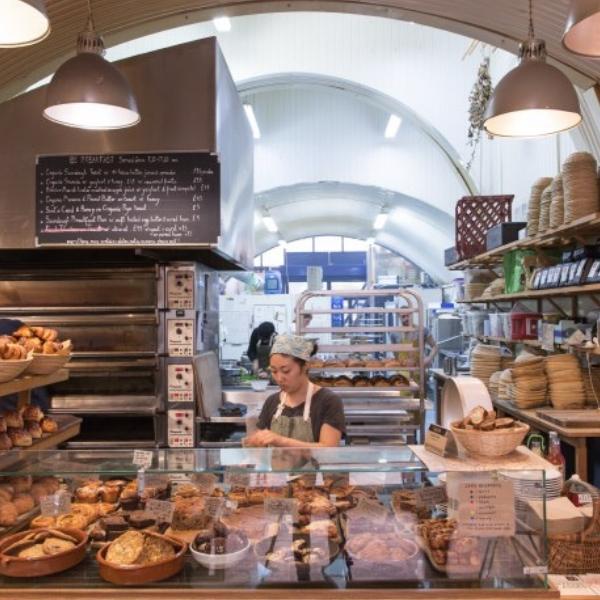 Coffee and breakfast
I can't start my day without a good quality espresso, and it's taken me years to whittle down the list of coffee shops I'll go to on the way to work or for a weekend breakfast. If, like me, you are passionate about coffee then visit the Department of Coffee and Social Affairs. What I love about this chain is that along with good coffee, they are committed to running their business in a way that tries to minimise its impact on the environment. When I'm on the way to work, my favourite in Bloomsbury is Store Street Espresso, which is always busy with a mix of student and professionals. If you are looking for something unique, drop into Fortitude Bakehouse and try their sourdough cakes, which are their specialty and makes this place really stand out.
Photo credit: www.e5bakehouse.com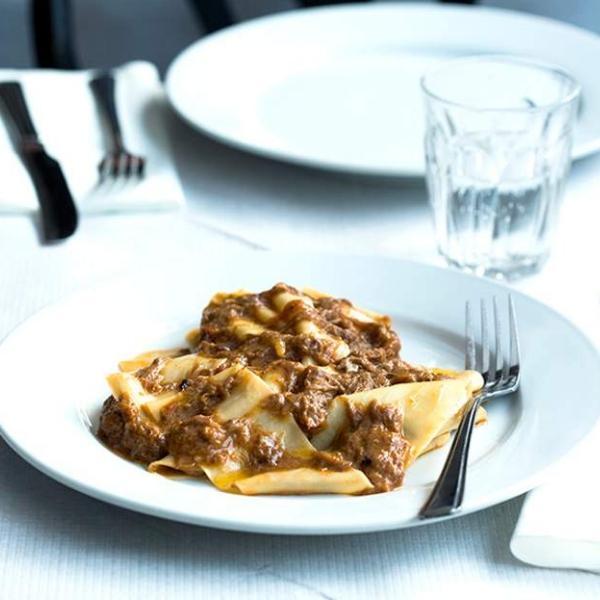 For an authentic Italian lunch
Of course, I'm biased, but who doesn't love real Italian food? My favourite neighbourhood Italian restaurant is Trullo, by Highbury and Islington station. Their handmade pasta is exceptional, and their short, seasonal menu reminds me of the way we eat back home - with good quality, seasonal produce cooked fresh every day. For a business lunch, I love to visit Da Paolo in Fitzrovia, one of the few independent family-owned restaurants in London zone 1. What places it in my list of best restaurants in London is the homely touch to their dishes, thoughtfully sourced ingredients and the love they put in the preparation and with which they serve the food. I feel a bit like being at home whenever I visit here. My go-to order is Spaghetti allo Scoglio.
Photo: Evening Standard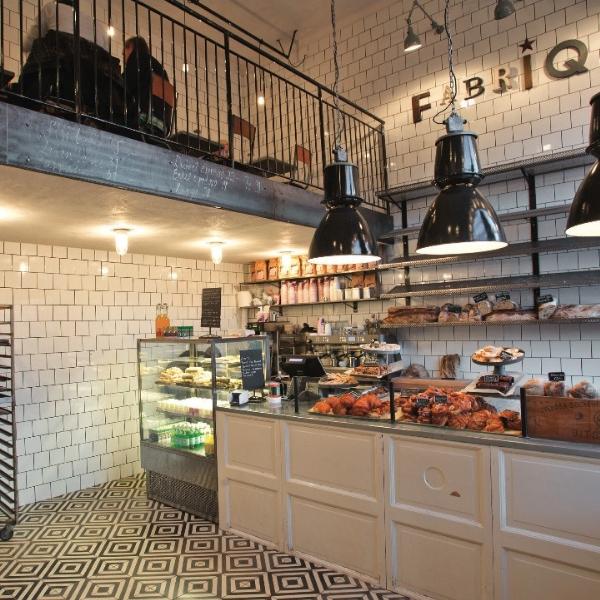 Don't forget the bread
For me, good sourdough bread is a very important part of every meal and it's great to find good bread in several corners of the city nowadays. Fabrique is a Swedish chain with several outposts (Fitzrovia, Shoreditch, Notting Hill and Covent Garden), and along with top notch bread, they sell incredible cinnamon buns. I also recommend the Dusty Knuckle, a Dalston based bakery that makes exceptional bread and great sandwiches with the best organic ingredients. They normally sell out by noon! If you are around London Fields then pop into E5 Bakehouse and try their Hackney Wild loaf. This bread is made with flour milled directly on the promises. It's then slowly fermented to give it a great flavour with a crunchy crust.
Photo credit: www.demos.pixelgrade.com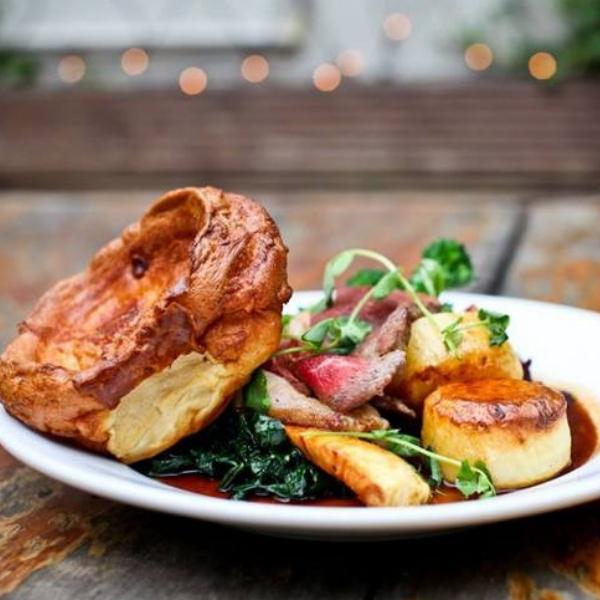 Of course! Try British Cuisine
Yes! Fish and Chips. Your visit to London is incomplete without the experience of a good fish and chips or a traditional British Sunday roast. For fish and chips made the old fashioned way, nowhere beats Poppies. They have outposts in Camden, Spitalfields and Soho. For a good Sunday roast, book a table at The Princess of Shoreditch. Here you can find excellent British ingredients skilfully prepared and I recommend it for a delicious Sunday roast. The venue is split between a bar serving craft beers, cocktails and wines by the glass, and a more comfortable restaurant area where reserving a table is a must.
Photo credit: www.estateoffice.com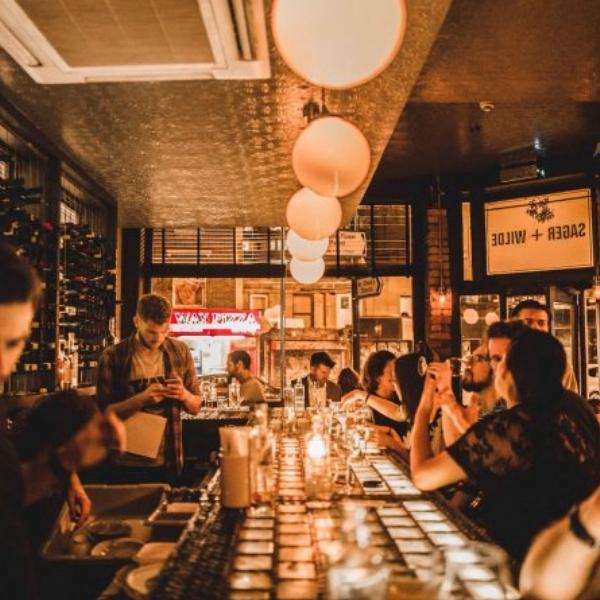 Wine and nibbles are always a good idea
To me, any night in London should start with a good glass of wine and some nibbles. For aperitivo style drinks and small plates, my favourite is Sager+Wilde in Hackney, a cosy bar where the wine cellar is displayed on the wall behind the bar with wines from across the globe. They offer sharing plates and I recommend trying baba ghanoush or their popular cheese board. Ask the staff for their recommendations, but I loved their Catarratto 'Baglio Bianco' from Sicily for its mineral notes. If you're looking for something more elegant and high end, I recommend Terroirs Wine Bar in Covent Garden. The wine here is a literal reflection of the meaning of the word Terroirs; the complete natural environment in which a wine is produced.
Photo credit: www.thedrinksbusiness.com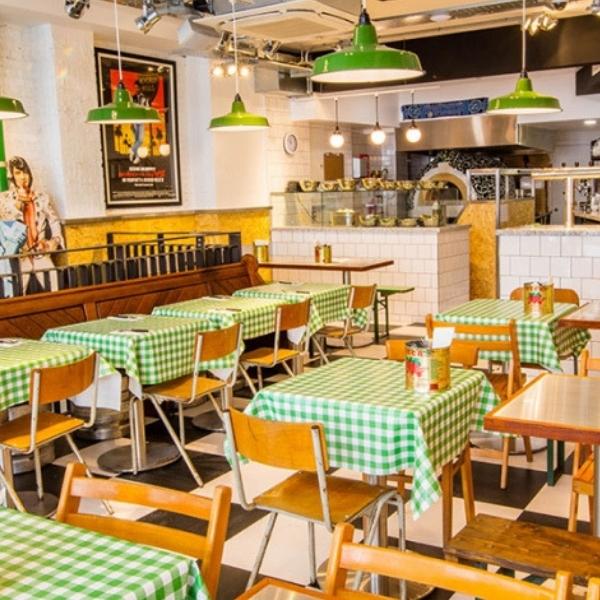 Restaurants in Central London
I prefer eating in family run or independent, neighbourhood restaurants, but there are some great options for when you find yourself in the middle of London and don't want to compromise on quality. If you can plan a little ahead, I'd recommend booking a table at one of the Hawksmoor restaurants. British ingredients and a great grill are what make the Hawksmoor so reliable. I've never been disappointed by either the steak or the fish, and don't miss the triple cooked chips with home-made ketchup too! For something faster and more informal, head to Pizza Pilgrims in either Covent Garden or Carnaby Street. The pizza here is the real deal: classic Neapolitan wood fired pizzas and some variations using interesting British ingredients, so remember to ask for the day's special menu.
Photo credit: www.coventgarden.london.com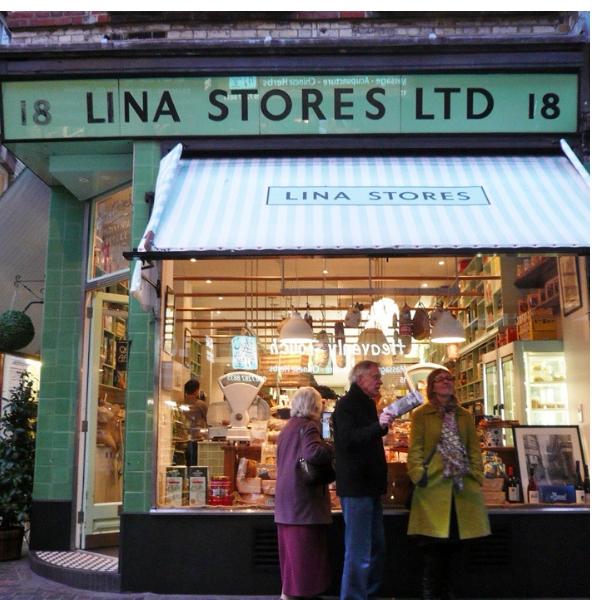 Shop for inspiring ingredients
I like to shop inspiring ingredients to cook as home beats any restaurant. I adore cooking in London because here you can find the ingredients for any cuisine if you know where to look. When I get homesick and want to cook up the flavours of Italy, I visit Lina Store in Soho. If you want to eat in, I recommend Burro e Salvia near Shoreditch High Street station for handmade fresh pasta, they also offer seasonal variety boxes too. A great excuse to try new things in the search for ingredients is to visit one of the food markets in London. From the most famous like Borough Market to smaller, weekly markets like Malby Street Market you can source fresh ingredients and artisan produce to cook with.
Photo credit: everydaylife.sty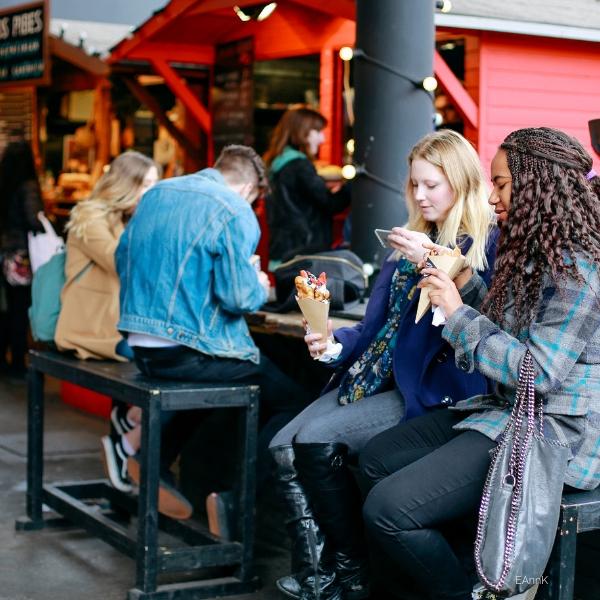 Popular London Experiences
Select an experience and let one of our Hosts personalise it to what you want to see & do