Best Time To Visit Tokyo - Weather Guide
By Andrew Thompson
Choosing the best time to visit Tokyo, Japan, is a difficult process. You will need to weigh up several factors when planning your trip - are you concerned about rain, sunshine, crowds, or prices? Are you looking for the best time to visit Tokyo for cherry blossoms, to experience local festivals, or simply to absorb everything that the remarkable Japanese capital has to offer? The good news if you're wondering when to visit Tokyo, though, is that there's no one time that is perfect for visiting. It really just depends on exactly what you want to get out of your trip; all you need to do is figure out which of the city's must-see attractions, and some seasonal delights you'd most like to experience. Arm yourself with the essential tips, and keep reading to learn more about the best time to visit Tokyo.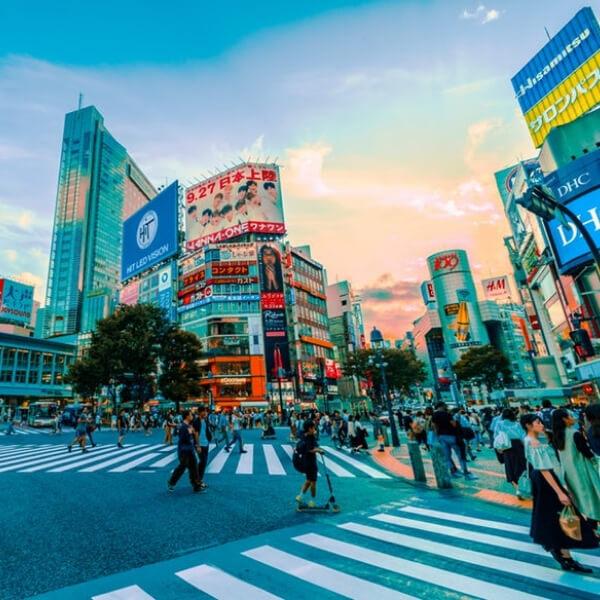 Summer
June, July and August in Tokyo are hot and humid. It is also the peak Tokyo rainy season. Given that the city has a subtropical climate you can expect summers highs to reach into the low 30s. The average low temperatures are manageable, though. In June the average low is typically around the 19 degree Celsius mark, with this increasing steadily to 24 degrees in August. July and August are Japan's hottest months, which often forces people indoors to avoid heat-related complications. Still, there's a wealth of things to do in Tokyo over this time, including summer festivals and incredible outdoor displays.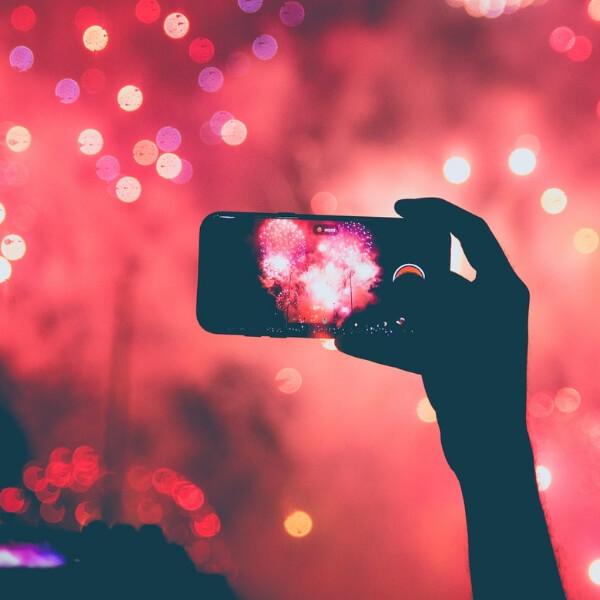 Fireworks and Summer Festivals
In spite of the heat there are dozens of exciting things to do in Tokyo over the summer, including some of the country's best summer festivals. Many of these include breathtaking fireworks displays. If you're asking yourself 'is Tokyo expensive?' then consider that these incredible shows are often free and visible from multiple locations throughout the city. There are at least half a dozen firework, or hanabi, events worth noting each year, and most of them take place between July and August. There are also several notable traditional festivals over this time, including Koenji Awa Odori, Koganei Awa odori Dance Festival and Asakusa Samba Carnival. Summer is also a great time to visit Tokyo if you're travelling to Japan for the food. Tokyo is a foodie paradise throughout the year, but visiting in summer allows you to sample some top seasonal delicacies, like kakigori (shaved ice with fruit syrup) or Morioka reimen (cold noodles).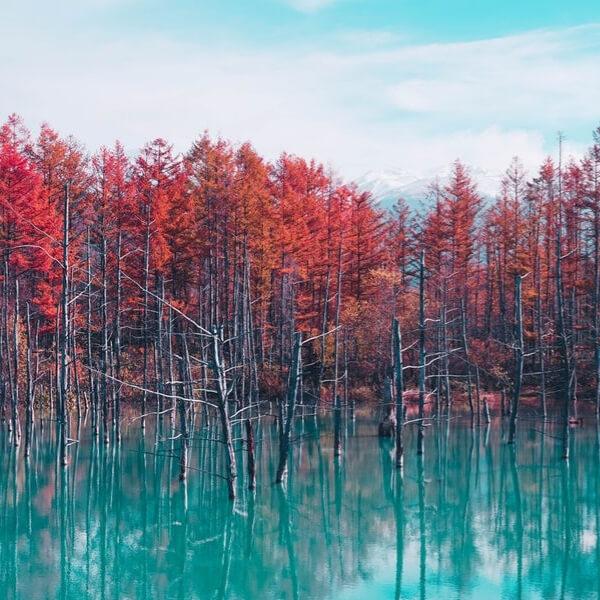 Autumn
The months of autumn in Tokyo start off warm and pleasant - in September you can still expect highs of around 27 degrees, and lows of 21. There are also as many as 12 days of rain in September. As the season moves closer to winter the temperatures start to drop off considerably, all the way to an average maximum of 17 degrees. By November the number of rainy days reduce by half, meaning if you're able to handle the occasional cold snap it's a fantastic time to visit. Late autumn is also likely the cheapest time to visit Tokyo as a tourist - barring Japanese holidays it's largely the off season, meaning hotels often reduce their prices to attract more visitors.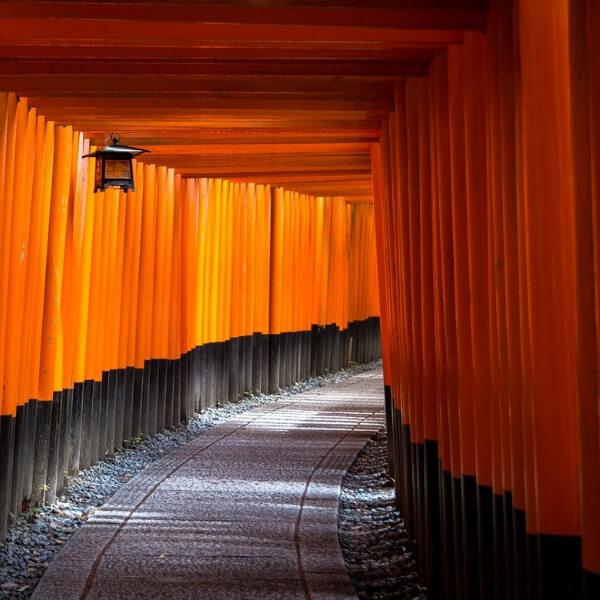 Fall Colours and Day Trips
Autumn is a beautiful time to visit Tokyo, largely because the city's famous parks become kaleidoscopes of fall colours. So popular are the city's autumn leaves that there are whole festivals geared around them. The most popular of these is the Meiji Jingu Gaien Ginkgo Festival that takes place each year at Meiji Jingu Gaien. The stunning Ginko trees that line the lane there are a sight to behold in autumn, and over the course of two weeks vendors set up stalls beneath them to sell a variety of local delicacies and curios. If food is your primary reason for visiting Tokyo, then you'll be pleased to learn that there are several food festivals held over autumn, including both a ramen and wagyu show. And if you feel like getting out of town for a few hours, there's no better time than this to take a day trip to Nikko, a stunning small city set in the mountains.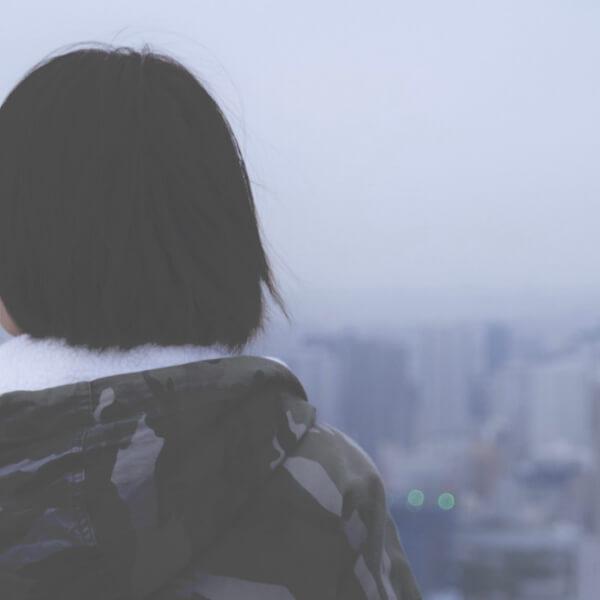 Winter
December, January and February are the coldest months of the year in Tokyo. The highs only just reach into the double digits throughout the winter months, and the average lows dip as low as two degrees. Although the rains are now behind you, any guide to Tokyo will caution you not to underestimate the cold in the city. Still, in spite of the weather, there's a lot to see and do over these months, and if you are wondering when to visit Tokyo for cheap accommodation, the city's off-season winter months might just be the answer.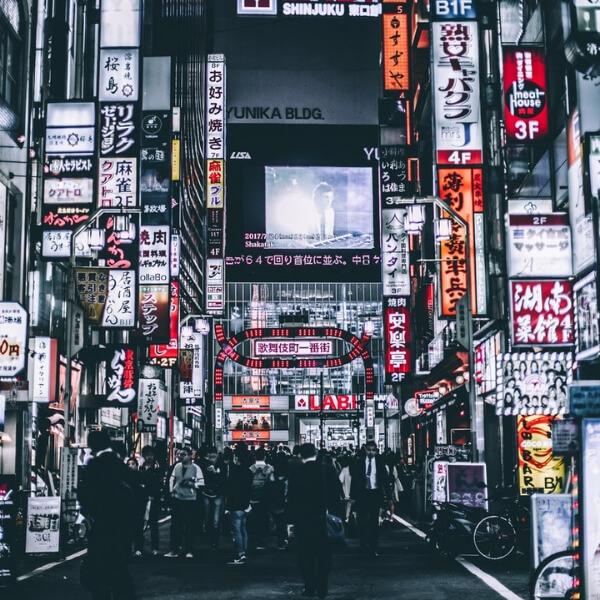 New Year's Eve Celebrations and Shopping
The New Year's Eve celebrations in Tokyo are famous. Celebrations usually last from the December 29th right through until January 3rd, and the entire city comes to a festive standstill on the night of the 31st. Fireworks dominate the night skies and bells ring out at temples throughout the city. January gets plenty of sunshine but is cold, and it's one of the months with the lowest visitor numbers. Because of this, most stores lure customers in with their winter sales, making it the ideal time for some retail therapy. February is still cold, but there's a sense of the arriving spring in the air with markets, fairs and festivals. It's also the month of the famous Tokyo Marathon, which attracts running fans from around the world.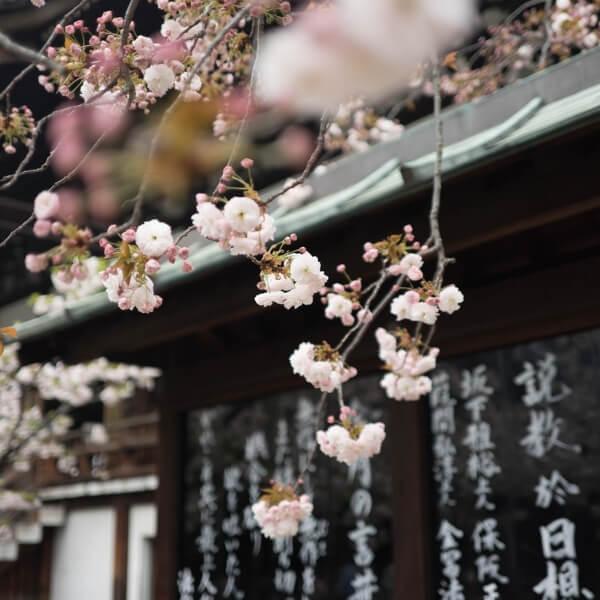 Spring
There's nothing quite like spring in Tokyo, thanks in large part to the city's famous cherry blossoms. The months of March, April and May also offer mild weather that ranges from an average high of 13 degrees celsius in March, through to a more moderate 23 degrees in May. The mild spring weather and fewer rain days mean that it's possible to do the popular attractions in Tokyo without worrying about oppressive heat, freezing cold, or being washed away. And coupled with the natural phenomenon of the cherry blossoms are several other exciting activities that only happen at this time of year.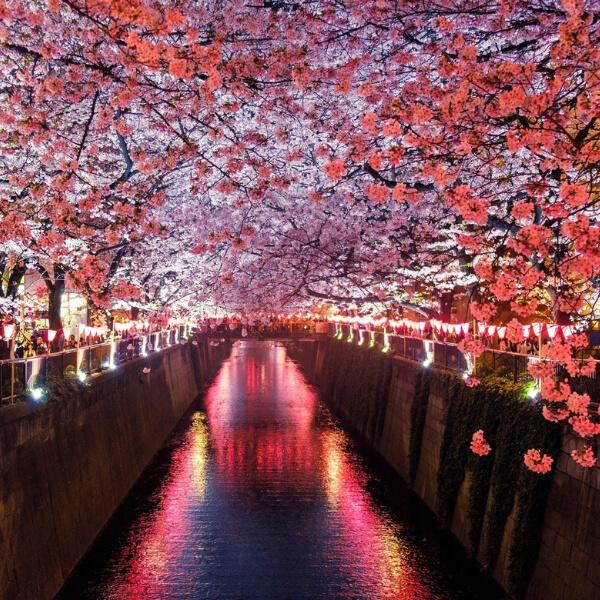 The Best of the Cherry Blossoms
There's one main reason to visit Japan in spring, and that's for it's flowering cherry blossoms. Spring is the best time to visit Tokyo for cherry blossoms, and at this time of the year thanks to Tokyo weather, travel is usually pleasant. The cherry blossoms start to make their appearance towards the end of March, and most of the city's parks come to life again with flower viewing (hanami) parties. There are several other festivals and events marked in the month of March, including Saint Patrick's Day and the annual fire-walking festival. In April there's the popular Hana Festival that celebrates Buddha's birthday, as well as the vibrant spring festival that features some of the city's best martial arts and traditional dance performances. As May, and the warmer summer months, approach, there are two notable festivals - Kanda Festival, a massive parade that draws in millions of spectators that takes place every second year, and Hanazono Shrine Festival, which includes float processions, food stalls, and several traditional celebrations.
Popular Tokyo Experiences
Select an experience and let one of our Hosts personalise it to what you want to see & do