The ultimate geek-culture guide in London
Angela Carlton, the American book lover who made London her home.
As a lover of British literature, I was really jazzed about uncovering London's literary walks and points of interest when I first moved to the city five years ago. When most people think of this city, they imagine stoic and sophisticated Georgian homes, the grandeur of posh shops and upmarket restaurants but there are many diverse subcultures that you will find here! So I have compiled the ultimate London geek guide which lists the best points of interest for those wanting to explore the geek culture in London or just hoping to take in all the sights of the city in a day.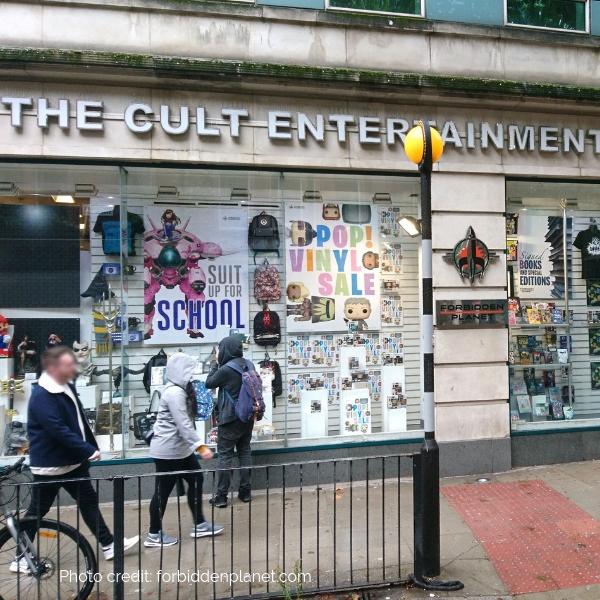 Forbidden Planet - Tottenham Court Road
Forbidden Planet is the ultimate place for London geeks. If you are an ardent fan of cult films, TV series, science fiction, fantasy and horror fiction you will lose yourself in this mega-store, which also happens to specialise in comic books, graphic novels, video games, board games and collectible merchandise. You can spend hours sifting through specialist merchandise or flipping through Dungeons and Dragons strategy books, letting the bustle of London fade into the background for a while.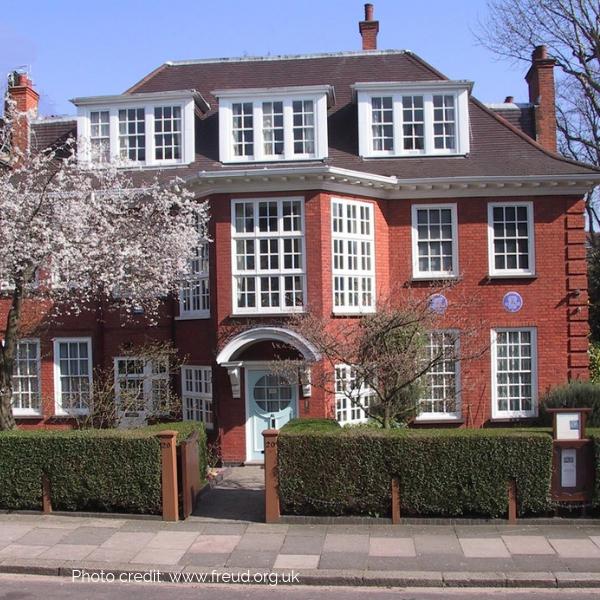 Freud Museum - Hampstead
If you are looking for nerdy things to do in London then definitely make a stop at the stately home that Freud and his family lived in after escaping Nazi annexation. Freud only lived in the house for a brief period before he died; however, his daughter Anna Freud continued to live and work there until 1982. In 1986 the house was opened to the public, with Freud's consulting room, study and library all preserved exactly as he had them set up so you can examine his artefacts, ornaments, notes and of course the famous couch that his clients laid on during their sessions. The museum also features exhibitions, art installations and a video room. Any London geek guide would be incomplete without this great pick, so make a point to visit the museum during your tour of London.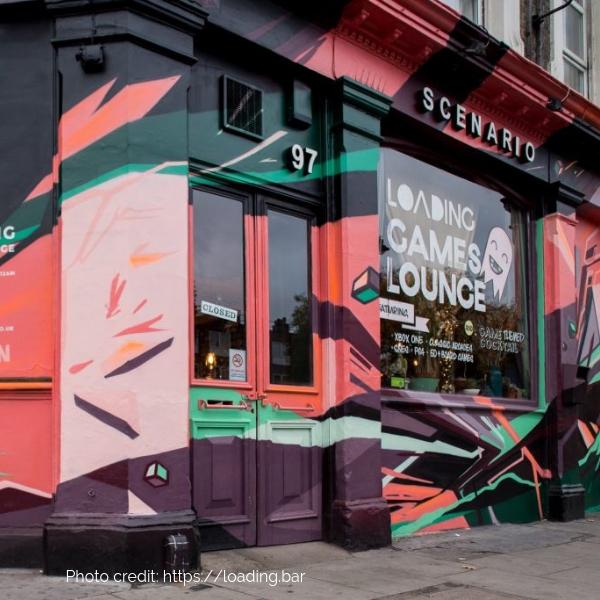 The Loading Bar - Dalston
This pub-like local bar is ideal for gamers or groups of friends who want to unwind and explore some of the geeky things to do in London. The bar is set over two floors in a relaxed and friendly environment with scores of board games available upstairs, and plenty of big tables to gather around. The downstairs basement is stocked with dozens of classic and up-to-date video game consuls, including Super Nintendo, Xbox, PlayStation, Sega and more. The bar serves a delicious selection of cocktails, craft beer and wine and the best part is, as long as you're ordering drinks and playing games, you can bring your own food into the bar or even have it delivered to you there! If you really want the full experience, then brush up on your lingo to fit into the the rest of the London geeks.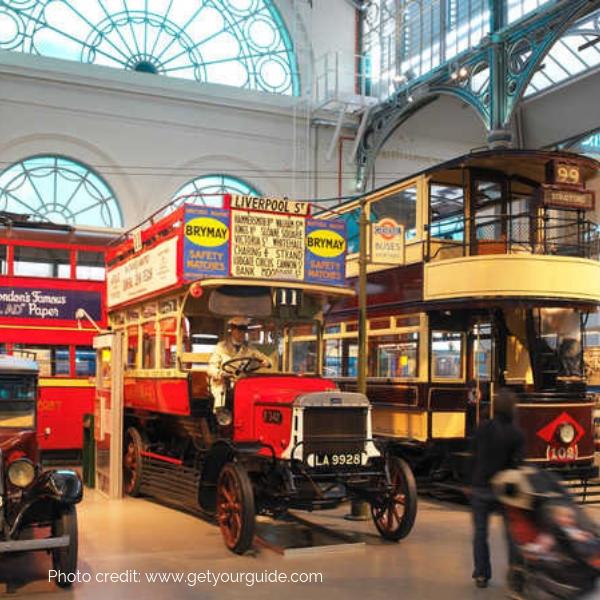 London Transport Museum
Many tourists often overlook this absolute gem of a museum, which is especially great for children, families and all London geeks. The museum is dedicated to all aspects of transportation in the city, and is located right beside Covent Garden market, so it's impossible to miss. The museum has many retired London buses and tube trains, including the first underground electric train from 1890.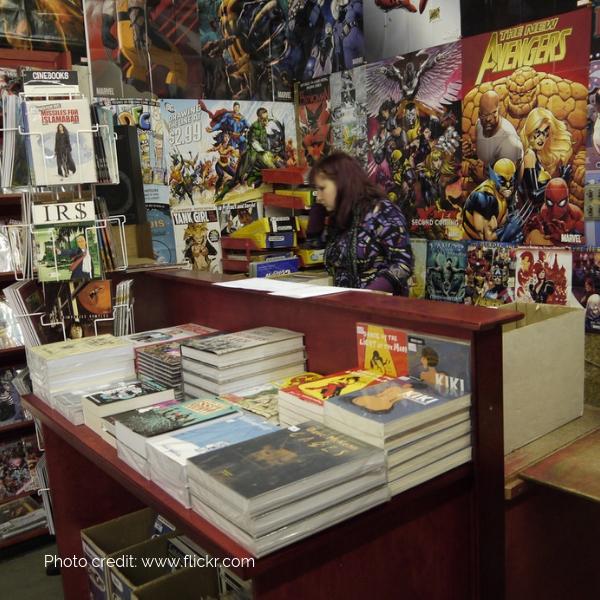 Mega City Comics - Camden Town
The next stop in my London geek guide is Mega City Comics. This is a community-minded comic book store with a fantastic selection, and the staff are super friendly and helpful. They have a comprehensive collection of current and back issue comics, graphic novels, books, T-Shirts and other merchandise so if you are looking for nerdy things to do in London, it is worth visiting this store.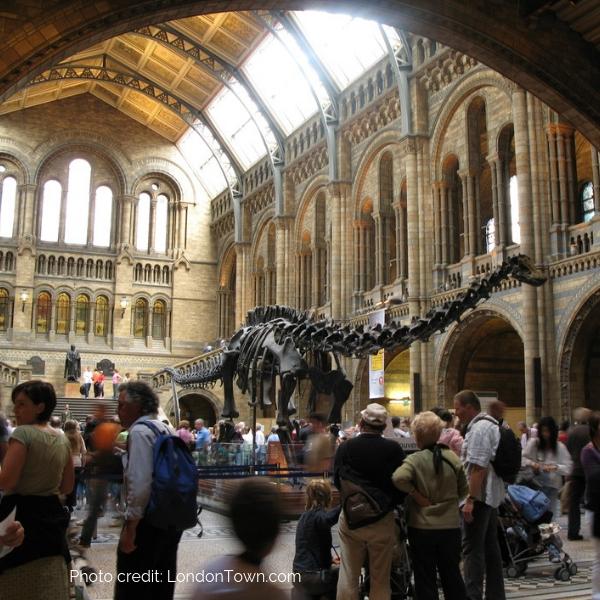 Natural History Museum - South Kensington
The Natural History Museum is one of London's most beautiful museums and a must for anyone exploring geek things to do in London. With an impressive collection of over 80 million items on display, the museum specialises in botany, entomology, mineralogy, paleontology and zoology. It is also a world-class research centre and has important pieces like specimens collected by Charles Darwin, dinosaur skeletons and an extensive library.
CyberDog - Camden Town
CyberDog is a massive club wear store in Camden that specialises in designer cyber clothing and accessories for niche subcultures and is a hit among the London geeks. Many of the clothes feature electronic components such as flashlights, and they sell glow sticks, rave-wear and goa trance items. From the moment you pass through the enormous front doors guarded by two giant and imposing statues sporting the futuristic style, the rave music blares and occasionally two go-go dancers are on platforms up in the roof, dancing in time with the music. If you want to experience the weird and wonderful, then schedule a stop here in your London geek guide. A bonus is that this store is right on the threshold to the Stable Markets at Camden Town.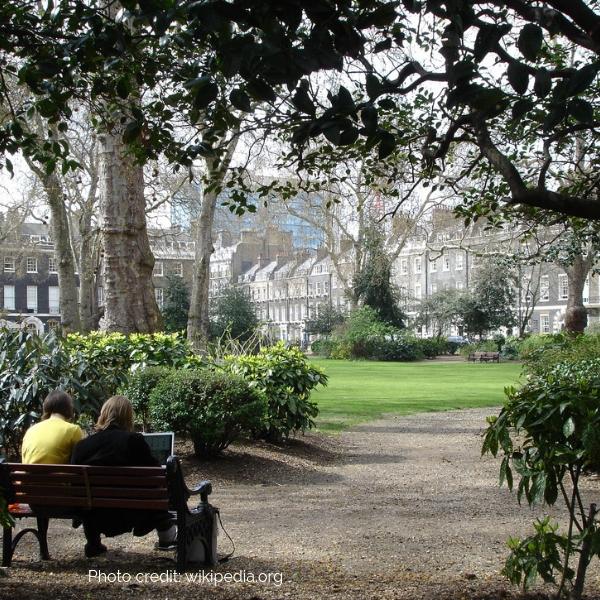 Walks around Bloomsbury
While exploring all the geeky things to do in London, take the tube to Russell Square or Goodge Street and explore one of city's most culturally rich neighbourhoods. See the British Museum, the British Library, literary points of interest such as the many blue plaques indicating the homes of past novelists, artists and thinkers who lived there, the University of London campuses and Senate House Library.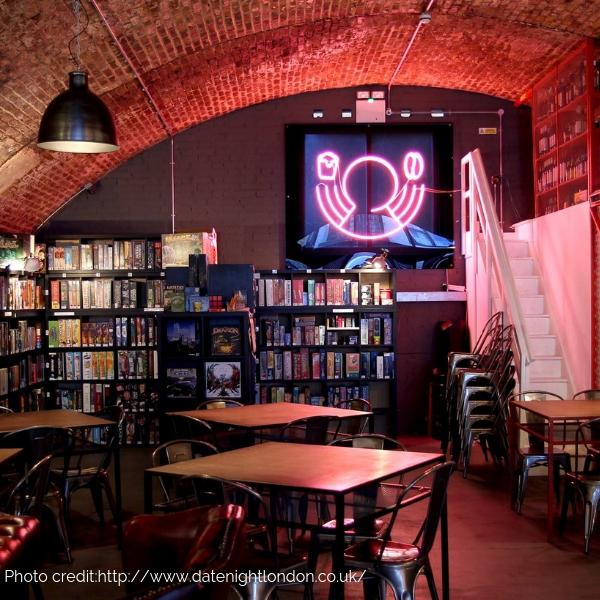 Draughts Haggerston
Draughts is another board game bar, but it's a bit swankier and more upmarket than The Loading Bar and features strongly in the geek culture of London. It's also quite a bit smaller, and you have to pay an entry fee based on how many hours you want to spend inside. The fee is well worth it though, because the staff are all experts in gaming and will happily walk you through the hundreds of board games and suggest what to play based on your group's interests. They also have a great selection of craft beers too, so you'll want to stay a while before continuing to explore the many geeky things to do in London. If books and beer are your thing, then you can also check out several of London's literary pubs.
Sir John Soane Museum
This museum is the former home of the neo-classical architect Sir John Soane and the last stop on my London geek guide. The beautiful house has been preserved exactly as it was at the time of Sir John Soane's death. From antiques to sculptures, architectural models to paintings by iconic artists like Turner, the museum is full of curiosities just waiting to be discovered.
Popular London Experiences
Select an experience and let one of our Hosts personalise it to what you want to see & do