10 things to do with kids in Seoul
By Yujin Choi, the local of 10 years who loves Seoul's natural beauty and exploring traditional Korean culture

Travelling with your child is a precious memory in itself. You'll remember the awe on their faces when they discover something new, their joy at being in a new place and hopefully their love of a new dish! But planning a trip where you and your family can enjoy the local culture as well as making sure no-one gets bored, hungry or tired can be tricky. Luckily, exploring Seoul with kids is easy, as we have so many options to choose from depending on your kids' ages, what they like and what the Seoul weather is like. The list of things to do in Seoul with kids is endless thanks to our city being surrounded by so many beautiful mountains; there are endless possibilities to get outdoors as well as things to do on a rainy day, or when you need to escape the heat. Whether you're visiting Seoul with toddlers or your kids are a little older, here are the places which I think will bring harmony to your family trip to Seoul. Go on, you can do it!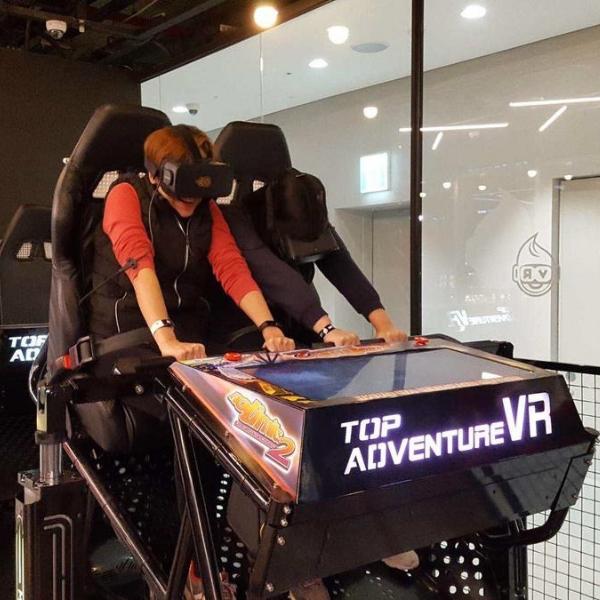 Lotte Tower Virtual Reality Arcade
Perfect for days when the Seoul weather is throwing down some rain or the sun is just a bit too much, visiting a virtual reality gaming arcade might be something that neither you or your kids have ever experienced! In the Virtual Reality arcade zone located on the third floor of Lotte World Mall in Seoul, you can experience a total of 7 VR games including a roller coaster, bobsleigh, and car racing. VR roller coasters, which provide a sense of speed with a visual, acoustic and vibration effect through VR devices are very popular with kids in Seoul, and they are just as realistic and fun as riding a roller coaster! With sports VR, you can experience a total of 9 kinds of screen sports such as baseball, soccer, archery and curling. You could play bowler and go up against the batter in a baseball game, or shoot an arrow in an archery game. And if that wasn't enough, something which I'm sure your kids will adore is the unmanned robot cafe! And if you're in Seoul with toddlers, the nearby Lotte World Adventure has a variety of slow rides for younger children.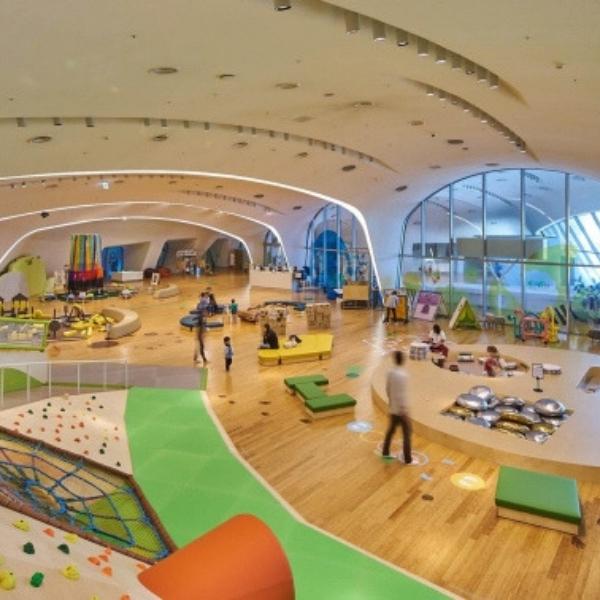 Diki Diki Kids Cafe
The Dongdaemun Design Plaza has a new concept of a children's playground that integrates play, design, and education so that children can think, imagine, and grow their creativity. It is composed of a sensory playground that learns the design through the body play and digital media and a design creation experience which is an educational program, using a forest as a whole concept. The sensory playground is made up of six play facilities with various colours and textures that can enhance balanced physical activity and physical senses. Through this, children can develop their five senses, so if you're visiting Seoul with kids and are looking for something educational but still new and fun, this is a good option and an unusual Seoul indoor activity! It's pretty and cute, and there are many sofas where you can sit and watch your little ones play. The biggest difference from other kids' cafes is that you can collect the children's play activity tracking and figure out the play preference and play experience. When you play and return the bracelet, and you will be able to see the child's play time, peer average play time, and design play reporting.
Seoul Museum of History
Seoul Museum of History is a city history museum that shows the history and culture of Seoul from prehistoric times to modern times, centred on Joseon. The Seoul Museum of History is a representative cultural institution in Seoul that deepens understanding of Seoul's history and culture through collection, preservation, research, exhibition, and education of cultural heritage and establishes cultural identity. There's a permanent exhibition room which displays artefacts from as early as 1394, when Lee Seong-gye established Seoul as the capital city. There are many programs and exhibitions which provide opportunities to experience Seoul's culture. As well as the permanent exhibition space, there's a special exhibition room which displays precious materials from Unhyeonggung Palace, and a donated art gallery on the first floor. This is a fascinating museum and certainly somewhere to visit if you're looking for things to do in Seoul with kids on rainy days.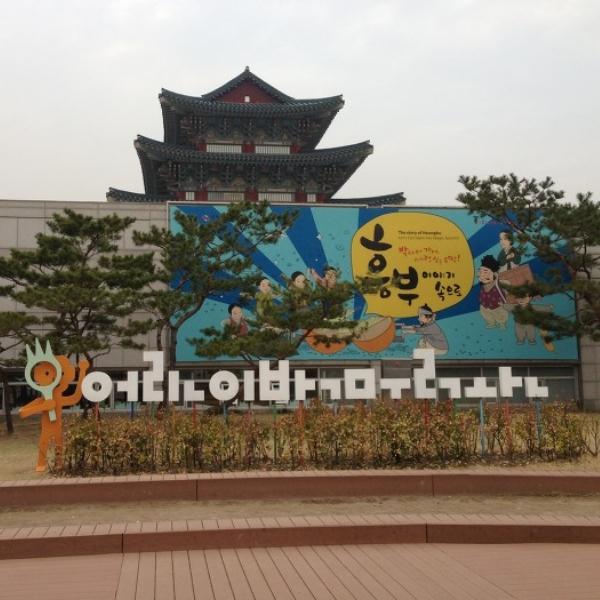 National Children's Museum
The National Children's Museum offers a variety of experiences for children in areas such as exhibitions, education, research and exchange. In the permanent exhibition, you are able to experience the life and wisdom of our ancestors based on our original fairy tales. The Seoul Children's Museum collects and preserves children's artefacts and materials and develop and distribute various online contents for children. In order to make a museum with children from all over the world, they have been exchanging and cooperating with many children's museums in Korea and abroad. Through these activities, your family and kids are getting into rich experiences in various fields. And as well as the National Folk Museum of Korea, you may want to check out The National Children's Folk Museum which has lots of interesting activities with cute and small things to play with. Tactile fun and interactive fun elements were everywhere, so it is an exhibition that children can enjoy without being bored.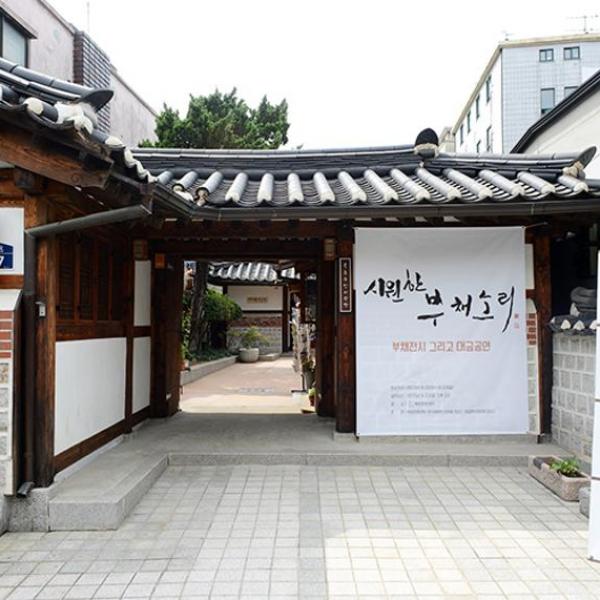 Bukchon Cultural Center
The Bukchon Cultural Center, located in Bukchon Hanok Village offers workshops and talks on traditional culture such as calligraphy, tea ceremony, and pansori, as well as lectures on craftsmanship such as natural dyeing, crafts, knots and wooden sculptures. There are programs such as cultural events, movie screenings and concerts in order to enhance understanding of the hanok. It's fascinating to be able to see every corner of a hanok including a small courtyard, and it's a space which you can explore and relax in for free - great if you're looking for free things to do in Seoul. The Bukchon Cultural Center consists of a public exhibition hall, a house, a private room and a beautiful garden. It's difficult to look inside the Bukchon Hanok because most of it is private property. But this center maintains the shape of the modern hanok and keeps the Sarang Bang, and other spaces so that anyone passing by can go in and out. It will be a great experience for children rather than just passing by the alley. There's also an exhibition space that briefly introduces Bukchon history and hanok, and there are also books to get information about Bukchon. If you want to take a short break in a hanok in the city centre, the open-air Bukchon Cultural Center will be a great place to stay with your kids.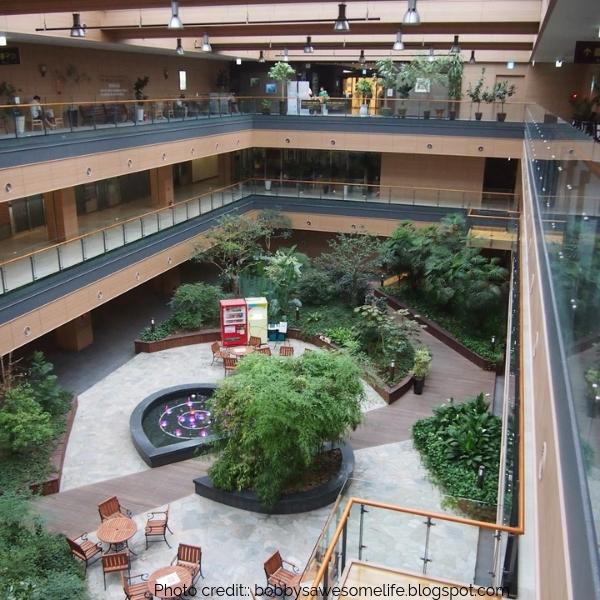 Experience Korean Sauna at The spa in Garden Five
This isn't one if you're visiting Seoul with toddlers, but if your kids are over the age of ten or so, they'll love it for the novelty if nothing else! The spa in Garden Five is located in Songpa district, and is a spacious spa which also has a movie room, board game room and comic bookstore inside! You could spend a day here with your kids, and there's a 24-hour snack bar so you don't even need to leave to find food when little tummies get hungry. First, you shower, then you can go into the steam room or a cave zone! Unlike some spas, you're not completely nude, and you can enjoy various spaces such as salt room, atopy treatment room, movie room, soil cave room, ice room and hot steam room with or without your kids - they can also have fun in the play area or movie room. But if it's not something they've done before, experiencing Korean sauna will be an experience they will remember!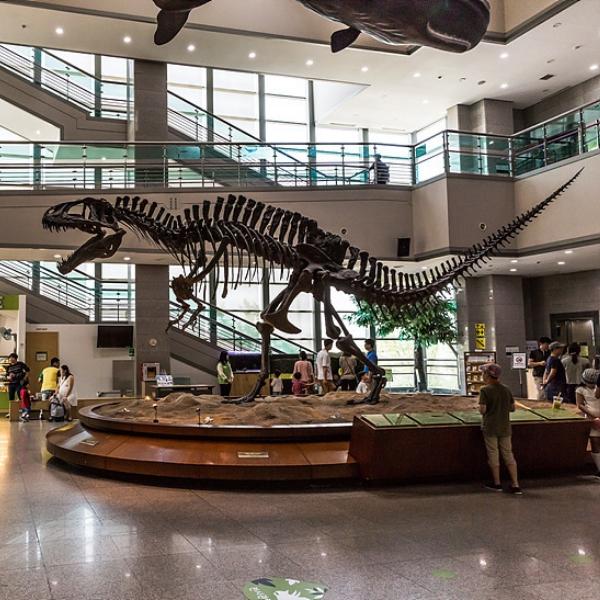 The Seodaemun Museum of Natural History
The Museum of Natural History is a place to preserve and study evidence and records of geological and biological facts about the city and whole country. It also tells people that they are part of nature and tells them how to live with the natural environment. The exhibits are displayed in order of time, so it's easy to follow and all of the exhibits are decorated in a three-dimensional diorama format so that kids can enjoy it without being bored. The museum provides its own educational videos and develops and operates various experience programs. The Museum of Natural History is a living space for humanity education. Although it is located in the city, it naturally gives for you and your children the opportunity to contact with plants and nature.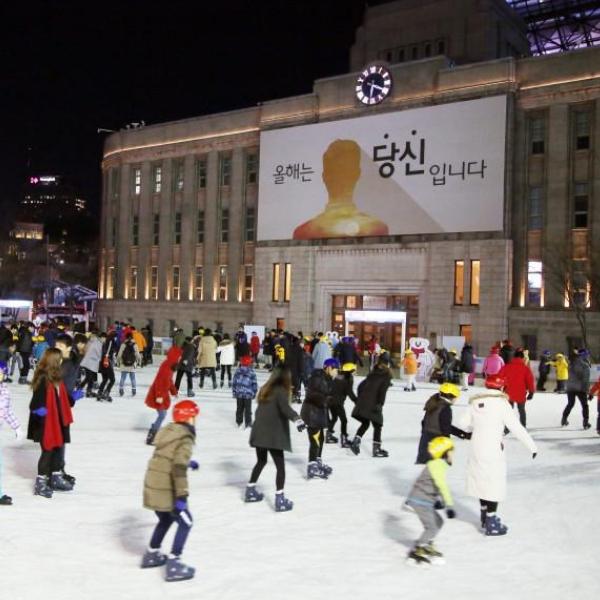 Seoul City Hall Skating Rink
The Seoul City Hall Skating Rink is a place where you can experience our sporting culture in winter! No list of things to do in Seoul in winter should be without this, and it will give your kids some unforgettable memories. The Winter Seoul Skating Rink is open from December to February. The admission fee is just 1,000 KRW, the same as when it was opened 10 years ago. Your kids can enjoy skating as well as curling, and there is also now a VR experience space. In addition to the ice rink, the Seoul Square skating rink has a lot of fun including a photo zone, a busking performance area and a skate classroom. And sometimes, you can watch the figure skating team meeting with polar bears, and they sometimes have parties on the ice with a DJ. The skating rink at the Seoul Plaza is not only a couple's winter date spot but also a cheap winter activity that you can enjoy with family members and friends.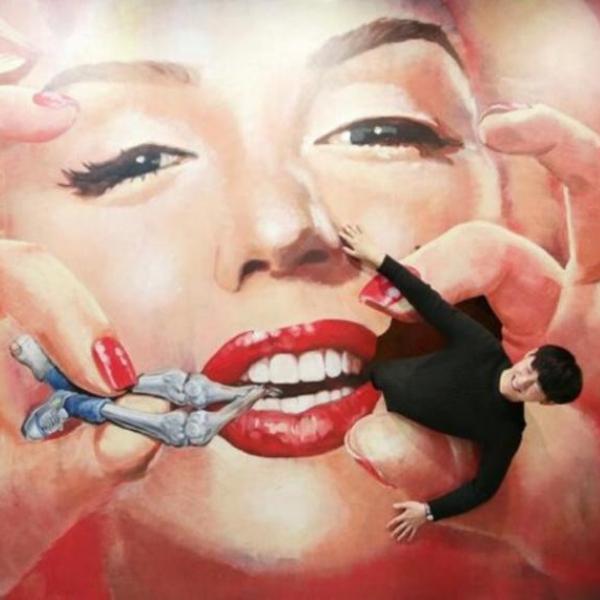 Alive Museum
The Alive Museum in the artistic Insadong neighbourhood is a completely unique space which offers a variety of interactive arts with 80 masterpieces and kidults arts. Trick art, object art and media artworks are prepared with different themes. The representative works include 'Marilyn Monroe's meal', where the blonde siren eats a leg of yours! There are interactive pieces like a record player which plays 'Gangnam style' when you run on the larger than life vinyl, or 'Black Wonderland' which is a fantastic space which reminds you of Alice's winter kingdom in a strange country. If your children are curious and interested in funny trick activities you can join in and get hands-on with the art. There are also a lot of works which the audience participates in with optical illusion art, large objects and advanced media.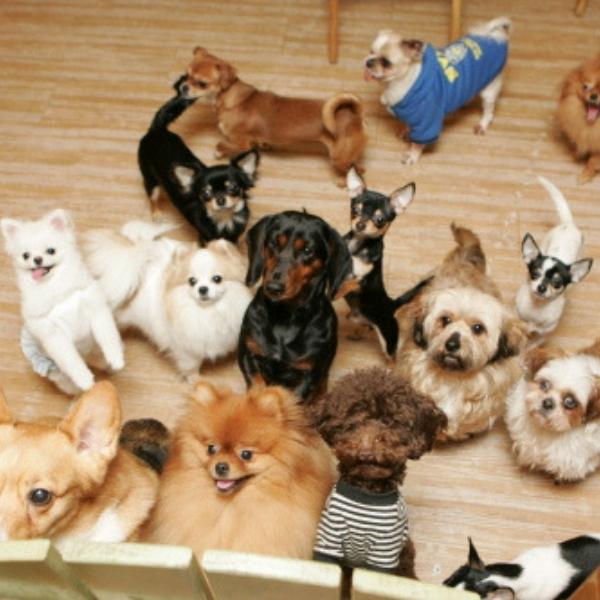 Bau House dog cafe
Bau House is a dog cafe located near the Hongdae area which is split into sections for large and small breeds; perfect if your kids want to play with a four-legged friend but only the small and fluffy types! If you just pay for drinks, you can enjoy feeding and playing with cute dogs the whole day. If you are looking for fun things to do in Seoul with kids, this is where you should go. There is a lot of dogs to choose from, so as long as you like dogs, you will definitely find your perfect furry companion. The cafe is well organised, clean and very spacious so you all have enough room to play with them. The cafe is split between the big area where the dogs usually stay, and a smaller area for those who just want to stay for the food and drink and only the tiny dog breeds are allowed in this area. Most of the dogs are 5 years old and above, so your family and kids will play well with them. Beagles, Pomeranians, Golden Retrievers, and Cocker Spaniels are waiting for you here so come and enjoy something different with your kids, as they may never have been to a pet cafe before!
Popular Seoul Experiences
Select an experience and let one of our Hosts personalise it to what you want to see & do