48 Hours In Sydney
Two days in Sydney is certainly better than no days in Sydney. But that being said, it's not a completely enviable task trying to decide exactly what to squeeze in, and what you'll have to leave for next time - since of course, inevitably, you'll be back. With it's laid back, brunch loving culture, city to surf vibes, a thriving arts scene and diverse global cuisine thrown in for good measure, it really is possible to have it all in Sydney. So to save you the trouble of all that planning, here's the perfect two days in Sydney for you to enjoy.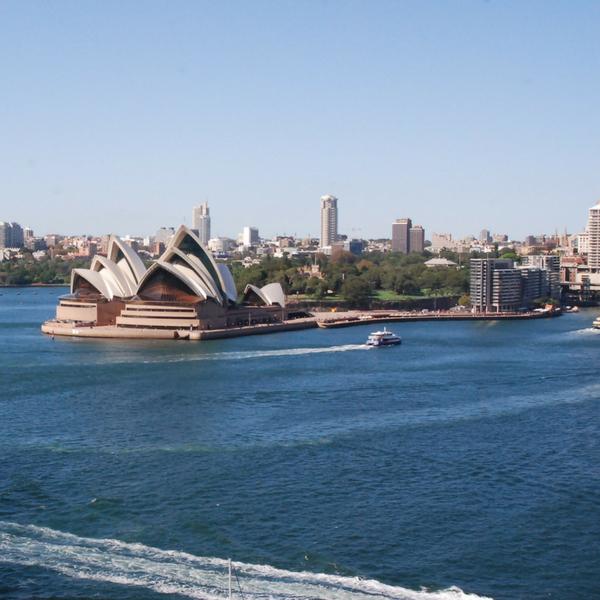 Day 1
No one has ever come to Sydney and not ticked it's most iconic attractions of their to do list, and frankly, who would want to? So as all great trips to Sydney start, your 48 hours begin at the harbour. Where land meets sea, so the urban jungle of Sydney's CBD meets its oldest neighbourhood of The Rocks. This pocket of the city was established in 1788, so there's a lot of history to soak up as you stroll through the cobbled streets. Wander around Circular Quay to the Royal Botanic Gardens and enjoy the tranquility of this lush oasis which feels a million miles away from the skyscrapers of the CBD, when in reality it's little more than a stone's throw - depending on how far you can throw, of course. Discover the stunning native plants which are cultivated in this urban paradise, venture to Mrs Macquarie's Chair or make a quick detour in the Art Gallery of New South Wales before you wander back to the quayside.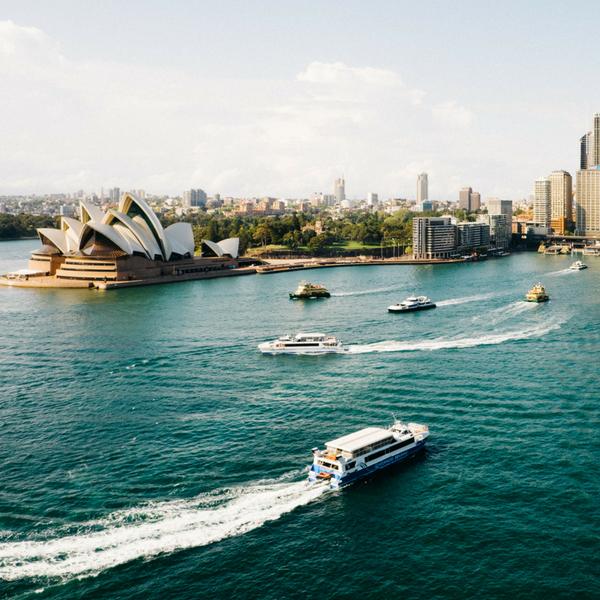 Back at Circular Quay, hop on the public ferry to Manly and grab a chair outside - you'll feel as though you're on a sightseeing tour of the harbour, without the price tag of one. Cruise through the harbour and take in the views of the Opera House, the Sydney Harbour Bridge and Mrs Macquarie's Chair, feeling very smug indeed that you've managed to tick off these iconic sights from your bucket list in one half hour journey. Back on dry land in Sydney's favourite northern suburb, it's time for brunch. Brunch isn't a meal here, it's more of a hobby; a long and lazy affair which has become something of a cultural pastime, and invariably involves avocado. In Manly, brunch means stopping by Hemmingway's. This beachfront cafe is one of the locals' favourite spots thanks to its ocean views, French inspired Aussie menu and walls lined with books.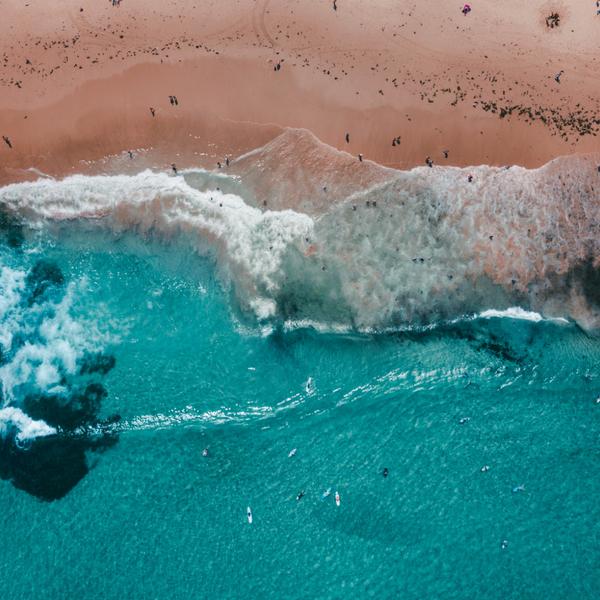 You'll want to stay a while, but brunch enjoyed it's time to explore Manly. In this laid back suburb, life revolves around the ocean, and you'll quickly fall for its surf culture and beach vibes. Paddle out for a surf at Freshwater Beach, the spot where surfing was first introduced to Australia by Hawaiian Duke Kahanamoku or take a lesson from one of the many surf schools, walk along the headland or take a dip in Fairy Bower rock pool. If you're feeling adventurous, squeeze through the Wormhole, a tiny tunnel which was carved into the rock between Freshie and Queenscliff Beach by fishermen to connect the two. Drag yourself away from the beach and take the ferry back to the city, just in time for a late lunch.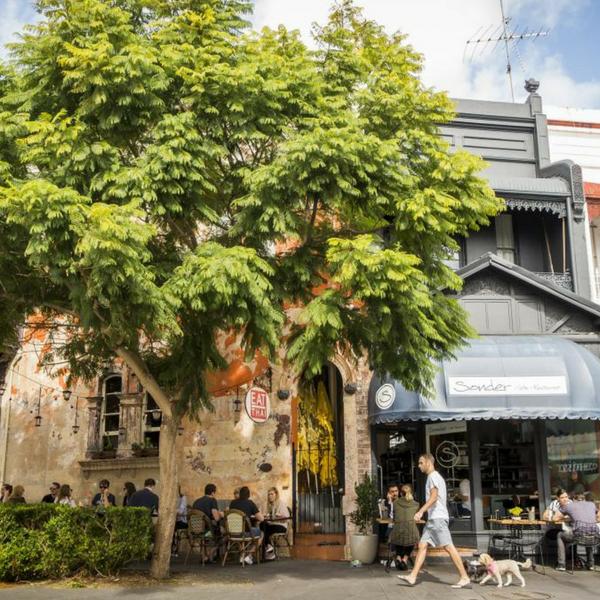 From Circular Quay, stroll to nearby Paddington, Sydney's most stylish inner city neighbourhood. Cafe culture reigns here; hip craft brew bars sit alongside organic coffee shops, izakaya style bars cosy up next to chic cafes and the streets are peppered with cuisine from all over the world. So meander through the streets and take your pick of flavours from this global melting pot of cuisines, whether you feel like a Lebanese feast or some Peruvian ceviche. Refuelled, make your way to neighbouring Surry Hills, stopping along the way to pop in to one or two of Paddington's independent boutiques. In this neck of the woods, as well as petite concept stores and fashionable boutiques, there's also a fair few galleries worth visiting. Start at the Brett Whitely Studio, a gallery in the former home of the iconic avant-garde artist, then make your way over to White Rabbit, a gallery housing contemporary Chinese works.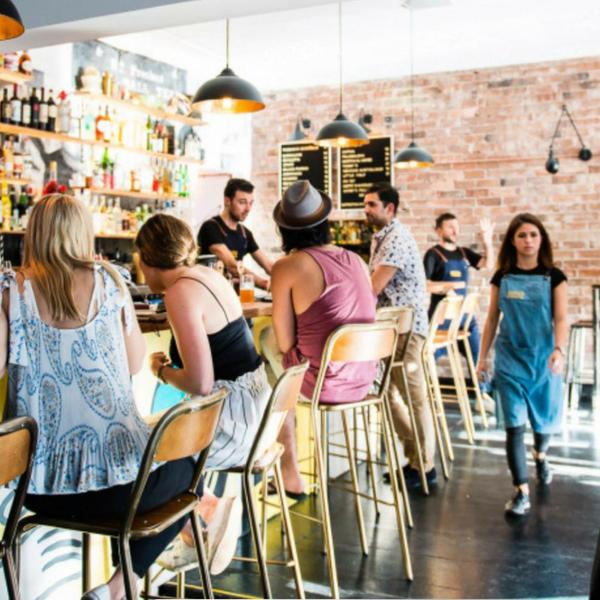 Sydney's arts scene is thriving, but so is its nightlife. Cast aside any clichéd doubts you might be secretly harbouring and make a beeline for the Opera Bar, the most iconic of all Sydney's beer gardens and definitely the one with the best view. At a table on the Waterfront terrace, enjoy a glass of something cold and enjoy the sweeping vista of Sydney Harbour as the sun sets, watching the sky turn a dusky pink behind the bright white sails of the Opera House. For dinner, lazily stroll through Darlinghurst until you reach Maybe Frank, a buzzing pizzeria whose minimalist, warehouse aesthetic lets the pizza do all the talking, or Izakaya Fujiyama, an authentic Japanese bar where you can nibble small plates of grilled chicken yakitori and sushi as you sip thimbles full of sake.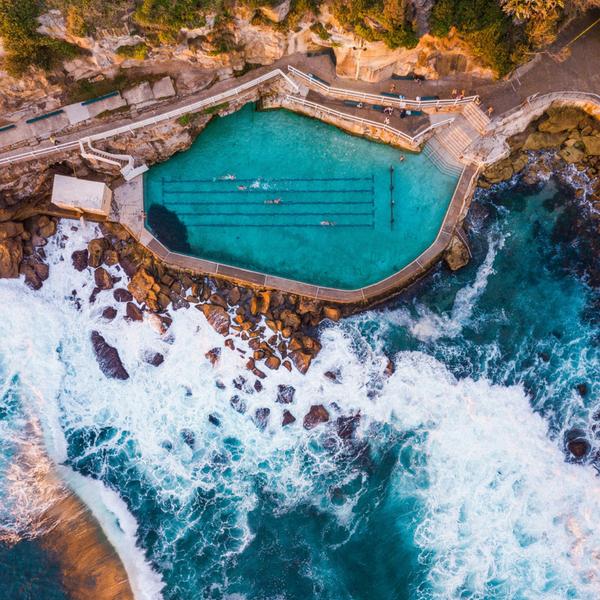 Day 2
Make an early(ish) start to work up an appetite for breakfast, and a well deserved morning on Sydney's most famous beach. The clifftop walk between Bondi and Bronte is one of the most breathtaking you'll find anywhere in NSW; with panoramic ocean vistas over the Pacific, the dramatic coastal cliffs and the beautiful Tamarama beach nestled between the two headlands it's hard to beat. Don't let the local joggers spoil your vibe; take your time, meander along the clifftop path and take in the incredible views - there's something magical about the endless shades of blue crashing against the rocks here - just remember to stick to the left of the path or you may be mown down by someone on their daily run! If you're feeling particularly energetic you can start your walk in Coogee, but if you don't fancy 6km before breakfast, stick to the 3km stretch that snakes it's way around the cliffs from Bronte.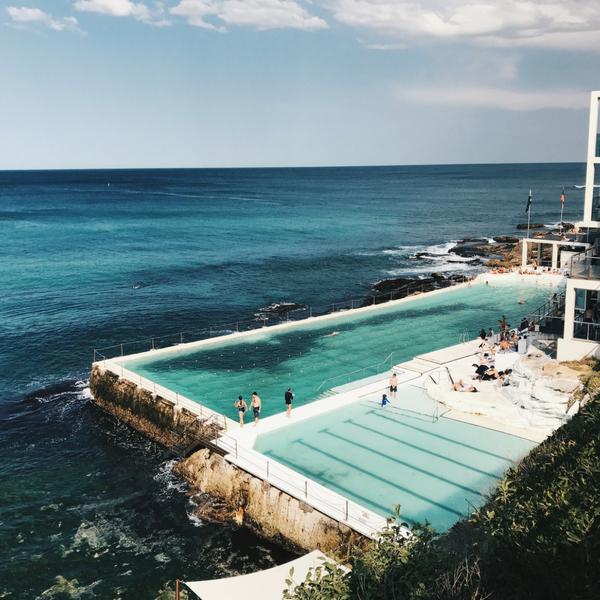 Most people start their walk in Bondi, but go against the flow and you'll be rewarded when you reach the iconic beach suburb. Amongst the seemingly endless options for brunch, you can never go wrong with the smashed avo at Harry's - which has been given an upgrade of some tahini and green harissa - or the eggs benny at Speedo's. Refuelled after your hike (maybe it was more of a stroll, we're not judging), you're all set to join the endless stream of locals and visitors flocking for the iconic Bondi beach. Whether you paddle out for a surf, go for a dip in the saltwater lap pool at the Icebergs, mosey through Bondi's streets to scout out little boutiques or you simply relax on the sand, it will be a morning well spent.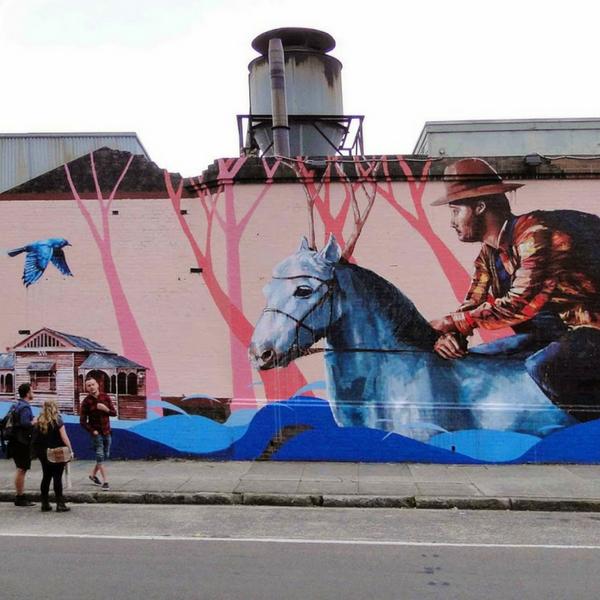 It'll be hard to pull yourself away from the beach, but needs must when there's craft breweries to visit and boho neighbourhoods to explore. Having soaked up the laid back vibes and vitamin sea in Bondi, head west to Marrickville, an artistic suburb that's a little off the tourist trail but well worth a visit. You can either take the train from Bondi Junction to Sydenham, or hop in an Uber (it's around 15 minutes). This area is known for two things: it's one of Sydney's most multicultural neighbourhoods, and it's Australia's capital of craft beer. And with cultural diversity comes diverse cuisines - Marrickville's streets are a delightful hotch potch of hole-in-the-wall eateries, effortlessly cool coffee shops with their own in house roasteries, Greek bakeries and Asian supermarkets and buzzing cafes.
Photo: Street Art News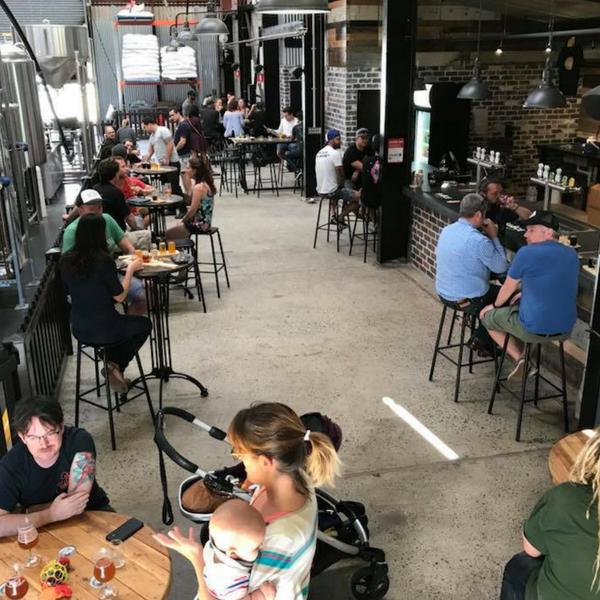 The neighbourhood is known for its Vietnamese flavours, so lunch spots to look out for are Marrickville Pork Roll, where there'll be a queue out of the door of people waiting to get their hands on this classic, and PHD Vietnamese who serve up steaming bowls of some of the best pho in Sydney. Belly full, it's time to find out exactly why Marrickville has such a reputation when it comes to craft beer. With no less than nine completely unique and independent breweries in just a 3km radius, known as the Marrickville Triangle, there's a brew tap to suit every taste. Take your pick from these pioneering spots, most of which are housed in converted industrial warehouses, have a peek around the brewery and enjoy a schooner of their creative brews. Sauce Brewing Co is on the quirky side of things, with beer infused with chipotle and cacao à la Mexican molé sauce for you to try, whilst Batch Brewing Co is always a winner for its hoppy IPAs.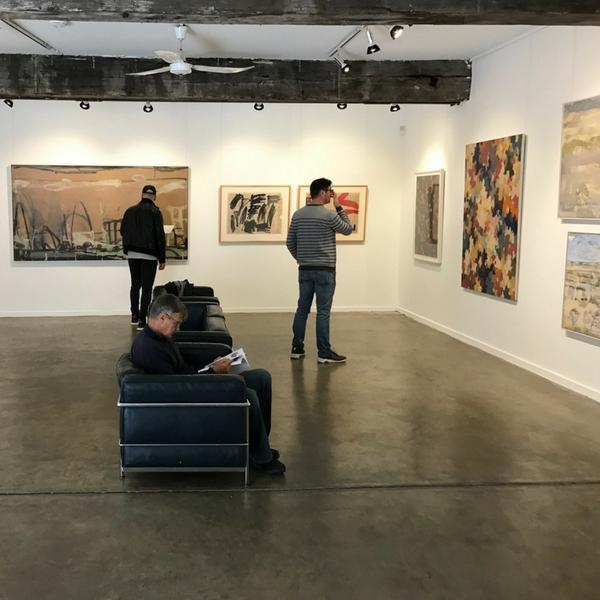 From Marrickville, you're just a stroll away from two of Sydney's coolest neighbourhoods, Newtown and Enmore. Anything goes in these free spirited enclaves, as long as it's on the alternative and artistic side of things. Peruse the boho boutiques, thrift stores, vinyl record shops and petite galleries that line King Street, and keep an eye out for the provocative street art covers the neighbourhood's exposed walls and warehouses. Both of these areas experienced a wave of gentrification, but they've still made a name for themselves of the Aussie and international arts scene - worth stopping by are Defiance Gallery, renowned particularly for its sculptures, and Plump Gallery, whose focus is on challenging perceptions around indigenous artworks.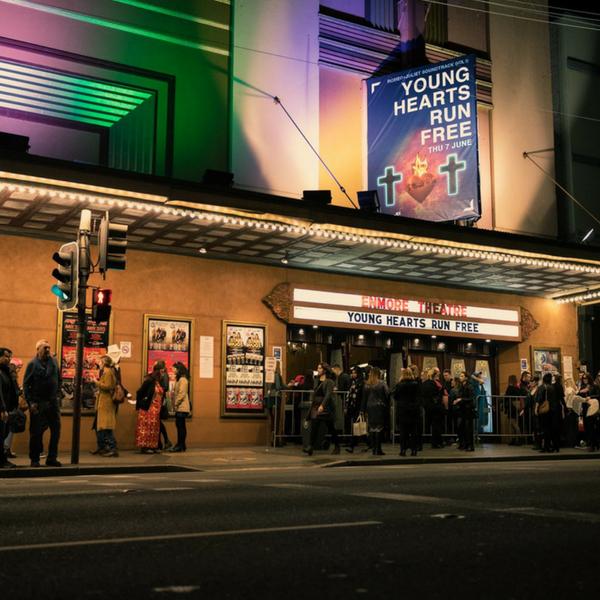 Amongst other things, Newtown and Enmore are known for their thriving cafe culture which continues well into the night, their trendy bars and indie music scene. All of which can only mean one thing; you're in the perfect place to grab dinner and do a little bar hopping before you inevitably find yourself at a gig at the Enmore Theatre, or at The Lead Belly or the Newtown Social Club where more often than not you'll find free live music. When it comes to what to eat, these inner west suburbs are full of multi-cultural eateries but there's a definite lean towards the vegetarian and vegan side of things. Gigi Pizzeria is completely plant based, down to their hand made tagliatelle, and Green Gourmet serves up an impressive selection of vegan yum cha. But if you don't feel like going green, 3 Olives always hits the spot with their traditional Greek dishes and Emma's Snack Bar - a laid back Lebanese joint - is a local favourite.
Popular Sydney Experiences
Select an experience and let one of our Hosts personalise it to what you want to see & do