find and book
Find and book an experience or browse our Locals' profiles and book your favourite Local Host directly
tell us about you
Tell us about you, your personality and passions, the places and things you want to see and the type of experience you are after
chat & plan
We'll assign the best Local Host for you (if you didn't book one directly) and your Host will be in touch to plan a personalised experience for you
explore together
Meet up and explore the city together. Experience the places, things and people that locals love and which make the city unique
San Francisco Experiences With Locals
See the main tourist sites but also discover the things & places not many tourists know about
Our Amazing San Francisco Local Hosts
Handpicked and interviewed by us, our Local Hosts are all interesting, cultured and form a variety of backgrounds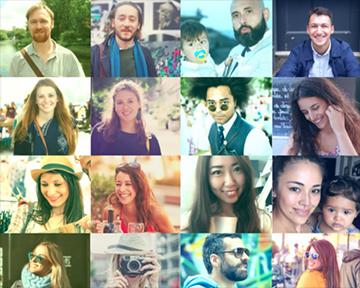 Your Perfect Local
Not sure which Local to book? We know each of our Locals individually, so leave it to us to find the Local who best matches your interests, personality and requirements. Simply book below and we'll be in touch within 24 hours to find out more about you so we can choose a like-minded Local who can create an experience in San Francisco that you will love. Alternatively, contact us directly at bookings@cityunscripted.com to let us know the proposed details of your trip so we can find the perfect Local for you!
Your Perfect Local Is Great For

Bar lovers, Budget travellers, Disabled travellers, First time visitors, Foodies, Halal food, High-end travellers, Hip / Trendy scene, LGBT scene, New residents, Off the beaten-path, Partying & clubbing, Senior travellers, Solo travellers, Travellers with babies, Travellers with kids, Travellers with teenagers, Vegans, Vegetarians

Languages

English, French, Spanish, Arabic, Mandarin, Korean, Japanese, Hindi, Many Others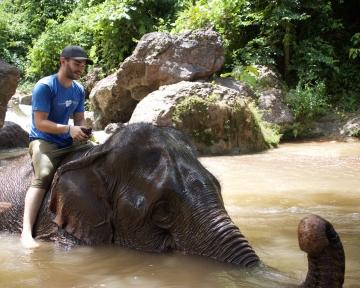 MYLES
A little about me: I consider myself a very international person - I'm a dual citizen of Australia and good ol' US of A, and I've travelled to more than 20 different countries on 6 different continents. But for the past 6 1/2 years I've been calling the San Francisco/Bay Area my home. I attended University at USF in San Francisco, and ever since then I have been hooked. Aside from the exorbitant rent, it's a fantastic place for people like me - I'm active, I love food, and I always need to keep myself busy. A little about San Francisco: San Francisco, is a small city with a huge personality. 'The City' is one of the most diverse places I've ever had the privilege of living in. Whatever you're looking for, you'll be able to find it... Best Burrito in the country- We've got it. Two of the most beautiful bridges in the US- Yeah, they're here. Rich and vivid history- Mhm, we have that too. A booming tech industry- Yeah we've got that. San Franciscan's like me are always ready to accept visitors and tourists with open arms. We've got a great city, and we would love to share it with you!
MYLES Is Great For

Bar lovers, Budget travellers, First time visitors, Foodies, Hip / Trendy scene, Off the beaten-path, Solo travellers

Languages

English