Tokyo Travel Guide - Things To Do For The First Time Visitor
By Kathryn Foley
So it's your first time in Tokyo - what to do is the first order of business. From ideas for a first time in Tokyo itinerary to tips on how to navigate the dizzying (and delicious) food scene, make reading this guide to what to do in Tokyo for first timers the first thing you do. You'll want to eat everything, buy everything and see everything - but hold up because there's a lot to cover. This guide will be something like your fairy godmother if you're travelling to Japan for the first time, and like Cinderella you're definitely going to be out after midnight. With the right kickstart, and by choosing the right neighbourhood to stay in, make the most of your first trip to Tokyo and you'll be back sooner than you think!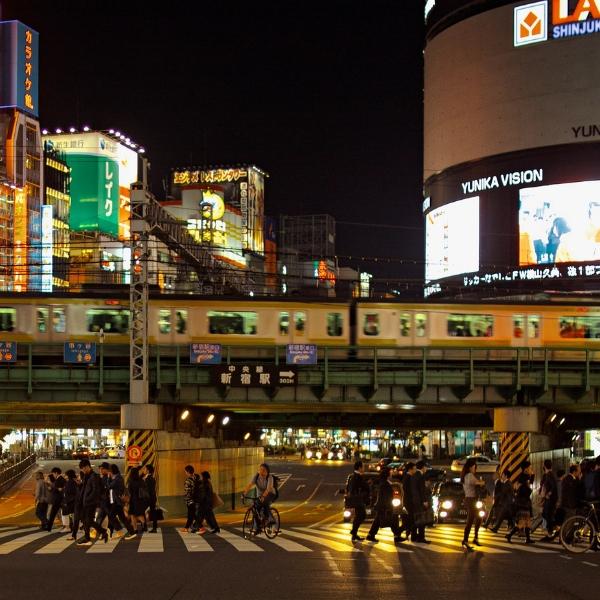 Things to know
If you're travelling to Japan for the first time, it's good to know what to expect when you land and have a few essential tips covered! The first thing to do in Tokyo is to buy a Suica or Pasmo card at the airport when you arrive - it will save you the headaches and hassle of trying to figure out which tickets you need to buy for the subway operators (there are two) or Japan Rail. Simply buy one of these cards, top up and use it on all lines - just note that for Suica, you'll pay ¥2,000, which includes a ¥500 deposit, and make sure you use up all of your credit or you'll be charged a a ¥210 handling fee when you return the card. Card in hand, how do you get into the city centre? From Narita airport, your best option for value for money as well as saving you time is to take the Skyliner train, which has just one easy transfer into the JR Yamanote line if you're going to major stations like Shinjuku, Shibuya, Ikebukuro or Tokyo stations. If you're landing at Haneda, you can take the Tokyo Monorail for just 490 yen, or the Keiku line's Airport express which stops at Shinagawa and continues on to Asakusa.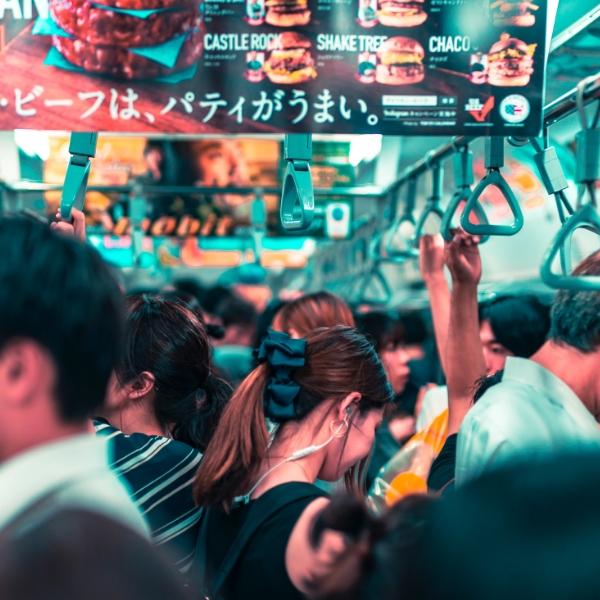 Get connected
And last but not least - rent a pocket wifi. They're the best option when it comes to always having a good connection, are much cheaper than buying a local SIM card and data and you can split the cost with your partner or friends if you're travelling in a group. They're even super popular among Japanese locals, and you'll wonder how you ever lived without one! Book one online a few days before your arrival and have it delivered to your accommodation or pick it up at the airport, and then when you leave simply put it in the envelope provided and drop it in a post box. Shop around for a deal that suits, but Global Advanced Communications offer a deal of ¥5,550 ($53) for a seven-day rental plan if you book in advance.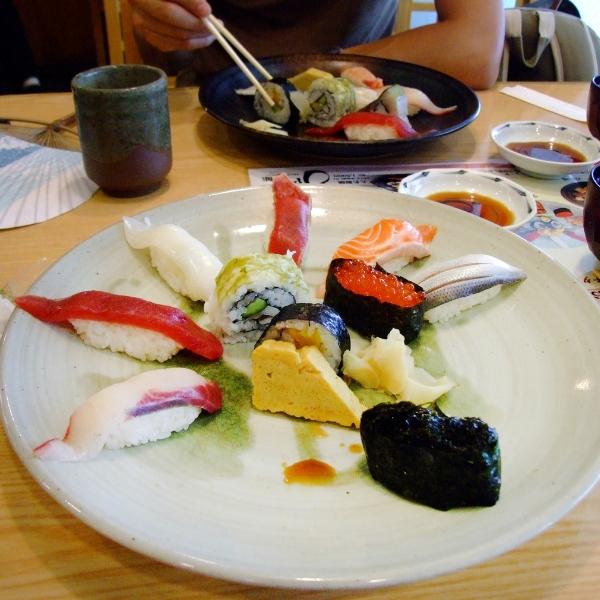 Experiencing the food culture
Diving (chopsticks first) into the local food culture is one of the most exciting things about traveling to Japan for the first time, and is certainly a reason to visit. Try to eat like a local as much as possible and you really can't go wrong! Home style, traditional cooking is known as washoku, and refers to staples like fish, soup, rice and pickled vegetables which are called tsukemono. To really experience the local food culture, ditch any preconceptions of what you think breakfast food has to be, and try a typical Japanese breakfast which is usually washoku style - think steamed rice, miso soup and grilled fish along with some pickles. The dishes you can't miss trying (but really, it would be impossible not to) are sushi, soba, ramen and tempura. When it comes to sushi, you can find some of the best sushi you'll ever have in your life in the basement of a department store, or in a Michelin starred speciality restaurant. The great thing about food culture in Japan is that cheap eats don't mean compromising on quality - so to really eat like a local, visit a kaiten sushi joint - these are the conveyor belt restaurants which offer great value for money and are a great way to try sushi you may not have seen before!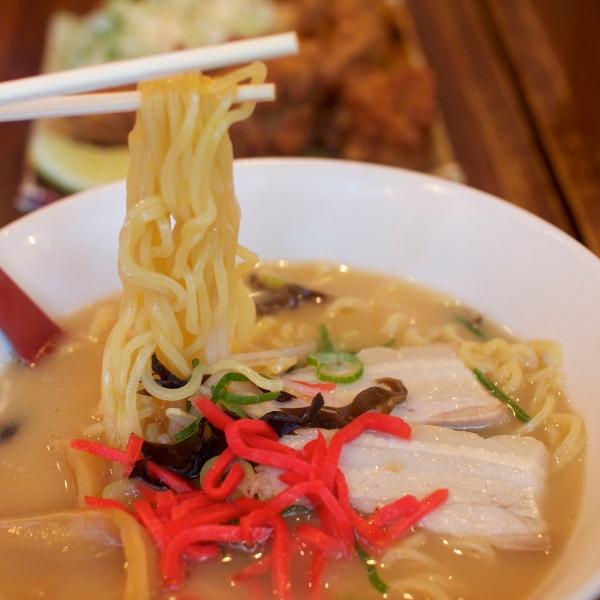 Food and drink
For authentic ramen, try this at least once in a speciality ramen shop - there are thousands of ramen shops in Tokyo, and which serves the best is definitely subjective! Take your time and eat your way around as any as you can while you're here, and then settle on your favourite. I'd recommend Tanaka Shoten for their tonkotsu (pork bone) ramen, which is possibly one of the most delicious bowls of food you'll ever have eaten in your life. In true local style, they're open until 4am so you can even make the ramen pilgrimage here after a night out. But before you get to the ramen part of nightlife in Tokyo, bar hop your way around the city's tachinomya and izakaya, and sample a few dishes at each one too. Tachinomiya are ubiquitous with Japan - they're small, standing bars where locals gather for a few drinks on the way home from the office, and izakaya are local pubs where small dishes are ordered to share. Classic izakaya dishes to try include yakitori, grilled chicken skewers, yakisoba, fried noodles, and gyoza, Japanese dumplings.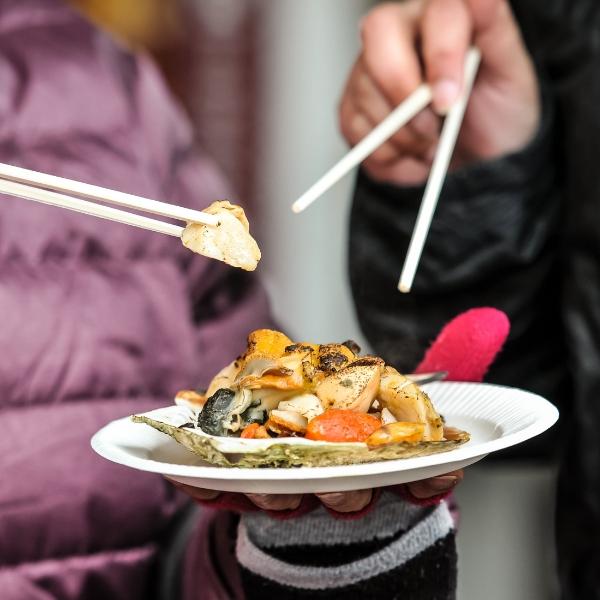 Eating etiquette
So you know what to eat in Tokyo, but what about how to eat? Most food in Tokyo is eaten with chopsticks, except curry. The basic chopsticks etiquette to remember: don't stick your chopsticks in your bowl of rice and don't stab your food if you're struggling (you can ask for a knife and fork). When it comes to ramen and hot soba, you'll be given chopsticks and a spoon. You should use the spoon first to taste the broth, then use your chopsticks for the noodles and other toppings - and remember to slurp! It's considered a sign that you're enjoying your meal, so don't worry if it feels odd to you. Sushi can be eaten either with chopsticks or with your hands; pour some soy sauce into the small dish which is served alongside and dip the sushi fish-side down, then eat the whole piece in one.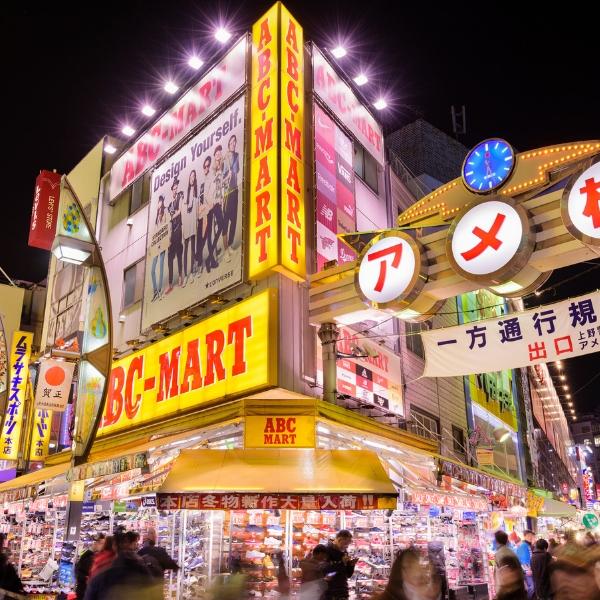 Shopping - traditional and ultramodern
If you're serious about shopping, Tokyo certainly doesn't disappoint. But with so many districts famous for shopping, prepare yourself for a marathon not a sprint, and decide what you're looking for before you head off on a shopping spree. Some neighbourhoods like Sakurashinmachi have a more residential, local vibe and are less head-spinningly busy than the most famous like nearby Shibuya. If you want a glimpse into the Edo period, then the historic Nihonbashi district is for you; this was once the city's merchant district as is still where you'll find traditional goods and speciality regional foods. In Harajuku you'll find the paradoxical shopping streets of Omotesando and Takeshita Dori, the former is known for its upscale boutiques and designer stores, whilst the latter is the centre of counter culture and street fashion - even if you're not looking to buy anything this is a fascinating neighbourhood to explore. But for a taste of Tokyo shopping where you'll experience everything from the city's iconic electronic stores which are so huge you might get lost, to flagship department stores to underground shopping arcades, Shinjuku is a great option.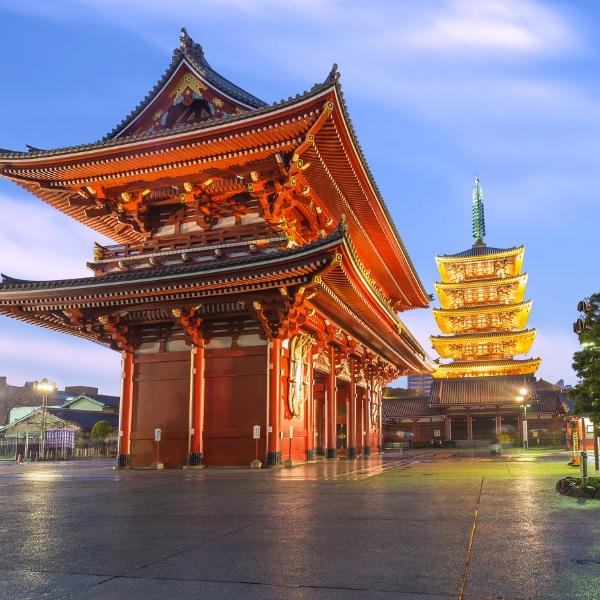 Must-see tourist sights
There are some things to do in Tokyo for the first time that you just can't miss. With its unique combination of tradition and modernity, there are so many sightseeing spots you should try to squeeze in to your first time in Tokyo itinerary, but these are my recommendations. Even if you only have one day in Tokyo, you'll be able to squeeze most of them in! Dwarfed by the concrete and neon jungle jungle which surrounds it, the Imperial Palace is a must-see in Tokyo, where you can see traditional architecture and the juxtaposition of the green oasis of the palace gardens against the skyscrapers behind. Also not to miss is Tokyo Tower, which offers panoramic views over the city - and you can even see as far as Mount Fuji on a clear day. If you only visit one temple during your trip to Tokyo, make it the Senso-ji Temple which is the oldest Buddhist temple in Tokyo; with its imposing red gate you'll see why this is such a sacred site. For many visitors, the Tsukiji Fish Market is a must see, but you'll have to get up early to enjoy it. The live auctions start as early as 3am, so if you want to see monster tuna and the catches of the day, don't sleep in!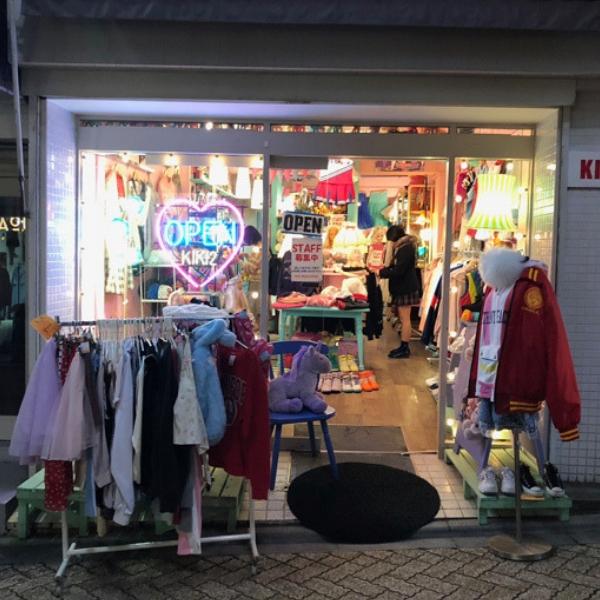 Off the beaten path
There are some pretty off the wall spots places to check out, if you're ready to get off the beaten path that is. From quirky hidden gems to alternative neighbourhoods, carving out some time in your first time Tokyo itinerary to see the flip side of this city is essential, especially if you have two days to explore. First timers in Tokyo can struggle to go beyond the surface, since it's not as easy place to navigate if your Japanese is a little rusty (or non-existent) and you may find the locals' ultra polite, conservative manners a little cold. But dig deeper and you'll find a vibrant, surprising underbelly and locals who will welcome you warmly - most of which can be found in dodgy looking back alleys, bars your mum might not like to see you in and neighbourhoods which keep themselves well away from the bright lights of Shibuya and Shinjuku.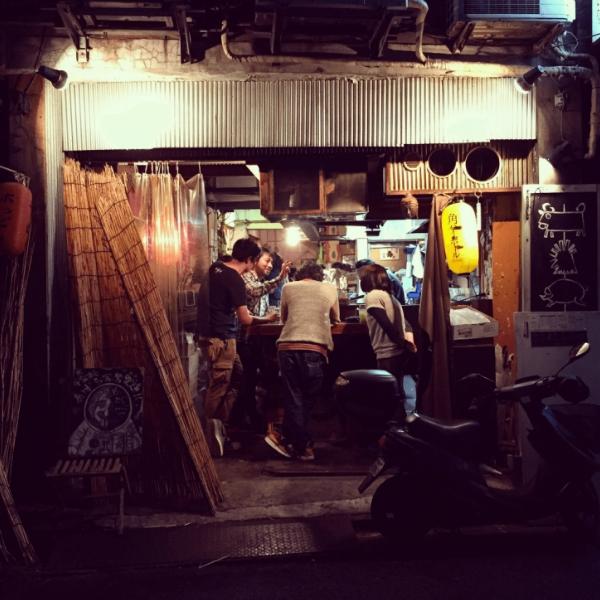 The alternative music scene
One neighbourhood to watch is Koenji, a gritty area which is known for its underground music scene and more tiny vintage stores and hipster eateries than you thought Tokyo could produce. This alternative enclave was once the beating heart of Tokyo's punk scene, and is still the go-to place for artists and musicians to hang out. Then there's quirky, who-came-up-with-these-places like Old Kowloon City, which is not, as the name implies, in Hong Kong. It's actually a huge gaming arcade which has been disguised as the notorious old neighbourhood in HK, but you'll be fascinated once you start exploring. Or what about the Museum of Parasites if you've had enough of tourist sights? This unusual museum might will definitely give you the creeps, but I bet it's not what you were expecting to find in Tokyo!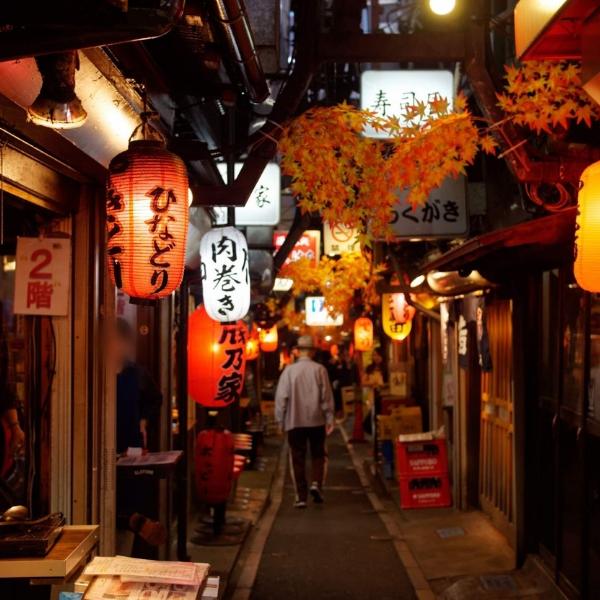 Nightlife
When it comes to nightlife in Tokyo, for a real local experience steer clear of Ueno's busy streets and Shibuya's huge clubs. Instead, weave your way through a yokocho, which is the Japanese word for alleyway. Here you'll find tiny izakaya pubs, tachinomiya bars and unique and quirky drinking dens that you'd never find in the neon-lit main streets. A couple to look out for are Red Bar and Brian Bar, where you'll be some of the only customers since they're so small - just don't fall through the hole in the upstairs floor after a few drinks! One of the best yokocho is Ebisu, which is close enough to Shibuya to make getting home easy, but far enough away that you may be the only tourist there. As the city's offices start to close for the day, the traditional drinking houses near start to blink their eyes open.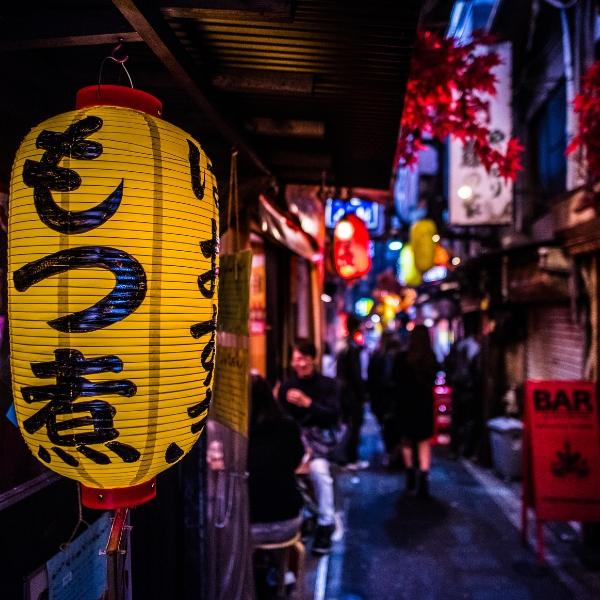 Go karaoke
Before long, local office workers will be enjoying a few beers, izakaya dishes and sipping sake on their way home from work - join them and you won't be disappointed. Crawl your way through an alleyway and you'll fall for Tokyo's nocturnal alter-ego, the city may not be all that it appears to be! A few sakes down, you will naturally have turned into a talented singer, and of course should be sharing this gift with anyone who happens to be in earshot. So next stop, karaoke. Book a private room at a karaoke bar and enjoy the snacks, drinks and the knowledge that actually, no-one can hear you shamelessly singing / screaming your way through your favourite tunes. And as any Tokyoite will tell you - stopping for ramen on the way home at 4am is obligatory.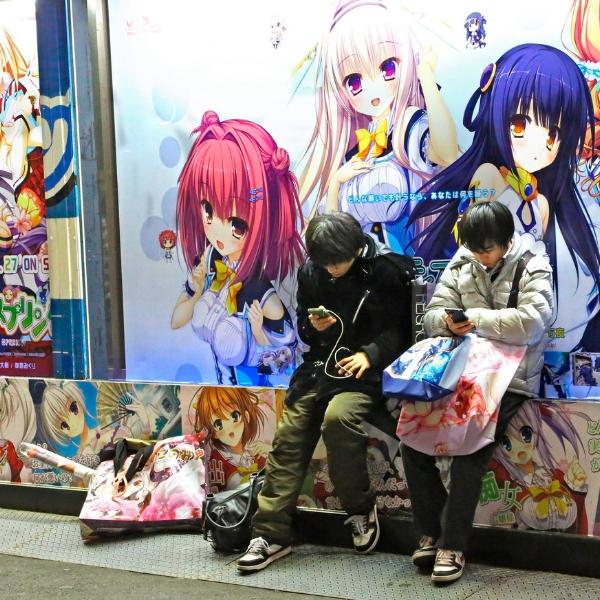 Insight into Otaku culture
You may not have heard the word otaku before, but you'll probably recognise it when you see it! Otaku describes people who are fans of anime, manga, cosplay and gaming. You may know it as "geek" culture, but in Japan it's celebrated by people of all ages and is hugely popular. There are entire shopping malls dedicated to all things otaku, and neighbourhoods famous across the country for their otaku ties. In Tokyo, the two districts known for their otaku credentials are Akihabara and Odaiba. Exploring Akihabara for the first time can feel a little like you've woken up in the future with its dizzyingly huge electronic stores, endless bright lights and the iconic Nakana Broadway shopping centre - the mothership of anime culture where you can buy everything from comics to cosplay costumes. And for a glimpse into cosplay culture, stroll though the main streets of Odaiba which is the favourite haunt of cosplayers and check out their costumes. Even if you don't feel like dressing up yourself, exploring the area is an experience which will give you a glimpse into the local culture.
Popular Tokyo Experiences
Select an experience and let one of our Hosts personalise it to what you want to see & do