Best Places To Eat In Barcelona
By Jess Soler, a paddleboarder, yoga lover, snorkeller and lover of all things outdoors. 
Edited by Holly Stark
With a tasty range of regional varieties, Catalan food choices and the simple use of fresh local produce, it's not hard to be tempted into the best places to eat in Barcelona. Created with the freshest ingredients from the coastal region, abundant in Meditteranean vegetables and seafood, and driven by the availability of local and seasonal produce, Barcelona's food scene is world-class. Wondering where to eat in Barcelona? Some of the best food in Barcelona can be found at Michelin star restaurants in Barcelona, the oldest restaurants like Can Culleretes, bars serving up the best tapas in Barcelona, inexpensive eateries conjuring up Barcelona treats like churros and chocolate and Barcelona street food stops. But where exactly should you be eating? Here's my Barcelona food guide so you can get straight to the good stuff!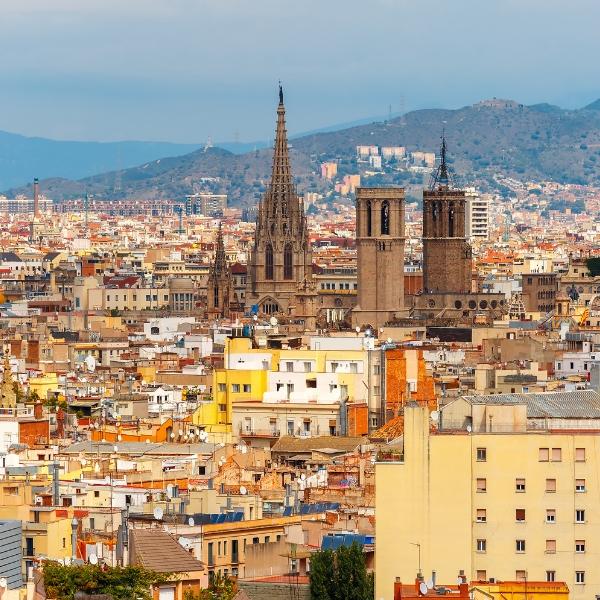 The Spanish city has plenty to offer your palate; you'll certainly never be bored with the options of dining out in this delicious city. Some tips to start off with: generally, people eat late in Barcelona, so don't go to a restaurant before 8:30 pm or 9 pm for dinner if you want to eat with other people. Lunch is typically two or three hours in the mid-afternoon; a sit-down do with wine, so make time for this in your day. Always ask for the menu del dia at a restaurant - often, you can get a three course meal for just ten euros. Try it! They are usually always good quality for a good price. And finally, don't be afraid to go into the backstreets as that's where you can find some of the best hidden Barcelona gems.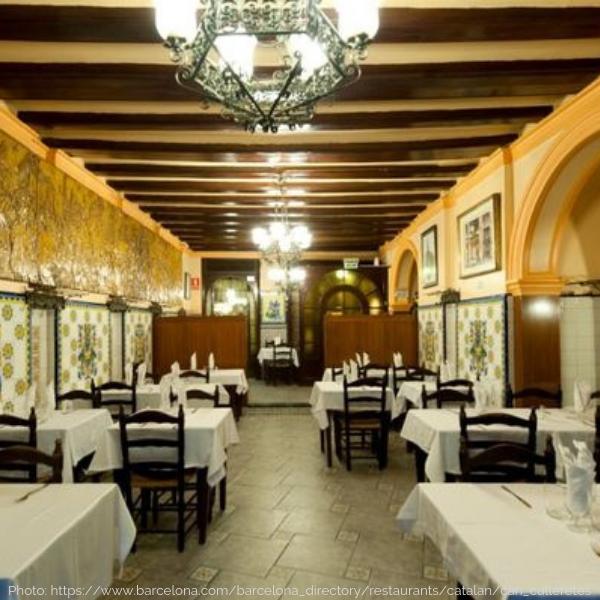 Can Culleretes
Hidden away on a narrow side street which runs parallel to La Rambla, Can Culleretes has been around since well before the tree lined street its situated on rose to fame. Claiming to be the oldest restaurant in Barcelona, Can Culleretes have been serving locals delicious, simple home-cooked Catalan grub since 1786. Seeking the culinary heart of the Catalan capital and where to eat in Barcelona for a truly local dining experience? Head to Can Culleretes. This is where I always come with my Mum, and we're never disappointed.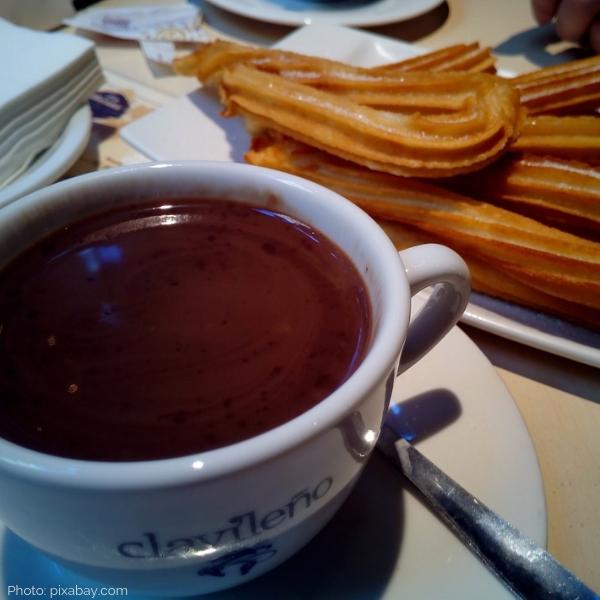 La Granja
Pallaresa. One of the best spots in Barcelona for chocolate, the shop opened up in 1947 and has been serving traditional churros and thick, dark hot chocolate with freshly whipped cream since. Located in the Gothic neighborhood (Barri Gótic) on a street known for its chocolate cafés, Granja La Pallaresa is not to be missed for chocolate enthusiasts. Try the crema catalana. Down the road is a typical churro place called Xurreria Dels Banys Nous. Here you can pick up churros and take them into La Granja - they really don't mind you bringing churros from outside. So take the churros into the bar, choose your drinking chocolate and soak up the desert heaven.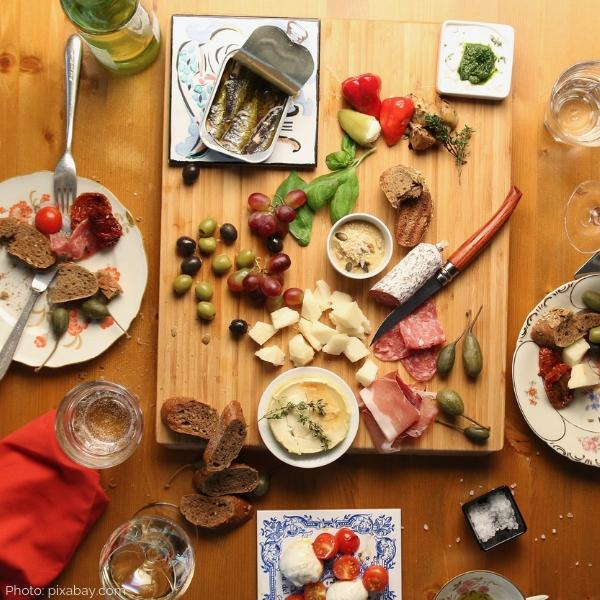 Bar Bitácora
Loved by locals, Bar Bitácora is home to delicious tapas for really good value. For food and drinks, you never pay more than 20 euros per person. Try the small dishes; croquettas, chipirones, patatas bravas, tuna tartar, calamares, tortilla (spanish omelette) and the deserts! It's good to go in a group so you can try lots of dishes. The portions are generous and the food is yummy. Bar Bitácora is home to a good mix of traditional and contemporary tapas. Always ask for the daily specials, the friendly staff can guide you through the fusion menu. The place has an unpretentious relaxed atmosphere which makes it the perfect spot to try new things. Give it a try and enjoy their dishes based on fresh ingredients and cooked with great flair.
La Paradeta

A weird concept, La Paradeta is presented as fish market with a fresh fish stall. If you're looking for a cool restaurant in Barcelona with the vibe of a local fresh fish market experience, head to La Paradeta. Love mussels, crab, clams, prawns, lobster, octopus and squid? You won't find a better place to enjoy well-prepared seafood at a reasonable price than La Paradeta. Line up at the market stall counter, browse the mouth-watering selection of seafood, choose what you want and tell the assistant how much you'd like. They weigh and put all of your food on a tray, pass it through to the kitchen and give you a numbered receipt. Find a table, and wait until you hear your number called. When you hear your number, go to the hatch with your receipt and collect your food. Tuck in and enjoy simple and tasty food and a fun dining experience.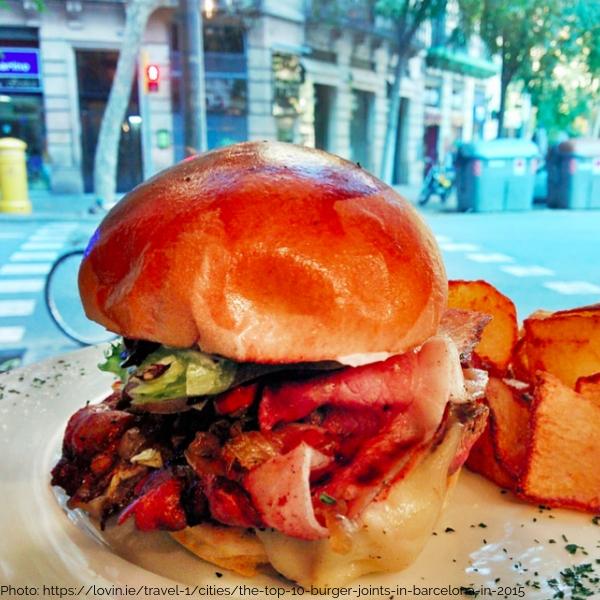 Foc i Oli

Located in the Eixample district of Barcelona, Foc i Oli is a cosy restaurant that serves creative handmade burgers and sandwiches. With freshly prepared ingredients; different bread, meat, vegetables and sauces, the spot is a great place to try out the delicious Uruguayan way of preparing meat. The menu is concise with four sandwich and five burger options to choose from. Try the "El Chivito" specialty; featuring beef entrecote, ham, bacon, mayonnaise, gouda cheese, red pepper, onion confit and salad on brioche bread. Just make sure you arrive hungry, you'll be stuffed afterwards.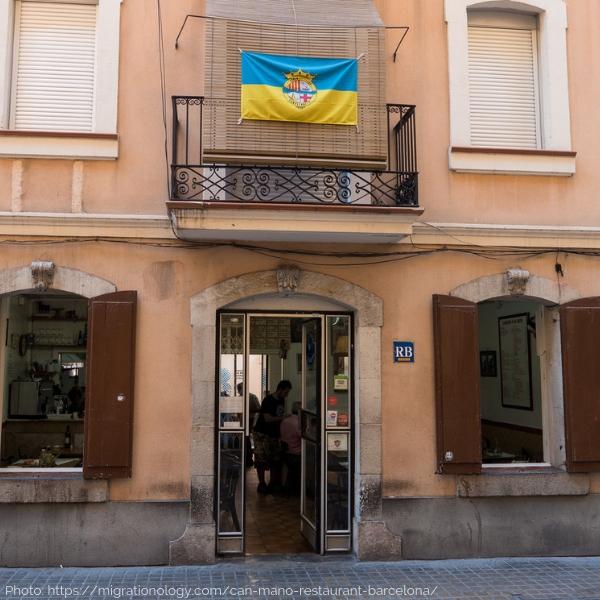 Can Maño
Located in La Barceloneta neighborhood of Barcelona, Can Maño is a long-standing, traditional family run restaurant that serves mostly seafood. Coming directly from the excitement of La Boqueria market to the kitchen of the family run restaurant serving local specialities, you'll find an abundance of delicious fresh food to eat here. Loved by locals, the food is really cheap and is typically a workers lunch place. It's what my Mum calls 'spit and sawdust'. Try the deep fried fish and aubergine and on thursdays try the huge paella they serve up; one of the best paella in Barcelona. If you're seeking non touristy restaurants Barcelona, Can Maño is the one for you.
Popular Barcelona Experiences
Select an experience and let one of our Hosts personalise it to what you want to see & do