How does it work?
1

Tell us about you!

Once you book, fill in a quick questionnaire and tell us what you'd like from your experience.

2

We introduce you to your perfect local

Build your perfect experience together

3

The best part!

Experience the city like you would with a knowledgeable friend living there
Would you like to speak to someone?
If you're unsure about what experience to book or would like more information on how it all works, just email me here. I or someone from our Customer Experience Team will get in touch so we can suggest the perfect personalized experience for you.
If you prefer to speak to someone, feel free to send us your WhatsApp or cell number and we'll give you a call back.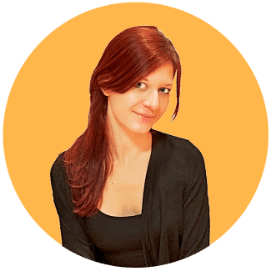 Anna Kerekes
Anna Kerekes | Co-founder
Reviews for this experience
Lovely
Lovely time lovely guide relaxed friendly and helpful.
February 2019
Spot on!
I have always been passionate about history. Travelling with my teenage son I was after a tour which could be interesting for me and not boring for him. I found CityUnscripted online and this is exactly what we needed. Elle knew loads of facts and showed us interesting places. She is young and charming and she made the itinerary fun also for my son Leo. She came up with suggestions and since time was too short to do everything she thought of we extended the time with her by an extra hour. Thank you Elle for the great experience and your flexibility!
March 2018
Nice Personalized Tour of London
We had a lovely tour of London. Both my husband and I had been here before so we weren't interested in going to the same tourist stops. My husband is very interested in WWII history so we asked our local host, Chris, to take us to places significant to that time period. He came prepared with his research and showed us around central London explaining things as we went.
July 2018
Discover Shoreditch, London´s Coolest Neighborhood
Maria provided a lovely, relaxed introduction to Shoreditch. We visited local markets (food, vintage clothing, art) and she pointed out fun historical tidbits all along the way. Very much appreciate her detailed review of my wishes for the tour - she planned the perfect morning! Highly recommend and would do another tour with her anytime!
Toured War Museum and Roman Ruins
My father is in a wheelchair and had specific places he wanted to go. I asked for a guide who could be sensitive and supportive of his needs. Ana Maria was fabulous! She knows the city, adjusts quickly to changing needs, and has a get-to-yes attitude. She helped me learn how to navigate the cultural and logistic issues of traveling around London and England. I am so glad that I reserved this tour - made the rest of the trip so much better in so many ways!
We loved this tour!!
This was a really great way to spend an evening in London. Our guide Anna was very engaging and knowledgeable. She works in marketing but we discovered she is a food geek in her spare time. It was great to feel a bit like Londoners for a few hours! This is exactly what we were hoping for. Soho is full of tourists but somehow Anna managed to scoop us away to eat and drink at a couple of eateries that other tourists didn't even consider. We tried a wonderful variety of small bites and drinks. and had a wonderful evening with Anna.
Can't find the right experience for you?
Just because it's not here doesn't mean we can't offer it.
Get in touch and the City Unscripted team and hosts will help create the right experience for you.
Any questions?
If you're unsure about anything you can
reach us on any of these channels.