How does it work?
1

Tell us about you!

Once you book, fill in a quick questionnaire and tell us what you'd like from your experience.

2

We introduce you to your perfect local

Build your perfect experience together

3

The best part!

Experience the city like you would with a knowledgeable friend living there
Would you like to speak to someone?
If you're unsure about what experience to book or would like more information on how it all works, just email me here. I or someone from our Customer Experience Team will get in touch so we can suggest the perfect personalized experience for you.
If you prefer to speak to someone, feel free to send us your WhatsApp or cell number and we'll give you a call back.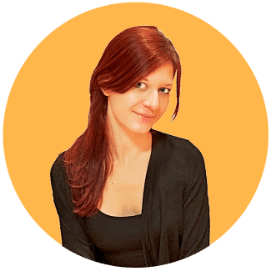 Anna Kerekes
Anna Kerekes | Co-founder
Reviews for this experience
A smart way to seen London
We had been to London before & had seen the "major" sights that are not hard to find, such as London Tower, Westminster Abbey, St. Paul's, Kensington Palace etc (& for which you usually need to stand in a queue to get in). Now we like to rent flats in the different areas of London, like Notting Hill, or Chiswick, or Battersea in order to explore "off the beaten path" a bit. A City Unscripted guide is perfect for this. They can suggest a great itinerary but will also take you wherever you'd like to go as well. They'll help you navigate the tube, the bus system etc (which is invaluable for learning how to get around London in a short time period), they can take you places & to see sights that as a tourist on your own you would never find. They know the spots where you can get great photographs (& of course can help take them so you don't even need to drag along a selfie stick). Our guide Becky was very personable & knowledgeable about the area. It's a great, efficient way to get a lot of the sights in because you don't have to waste any time navigating (or getting lost) when trying to get someplace you want to go. And it was a very reasonable price as well. Using City Unscripted was one of my smarter ideas.
July 2019
The perfect day of wandering London old and new with Carolina
I told Carolina I wanted to wander the City to see things and places I had not seen before and she delivered. She found the Jewish quarter which is where we started. We used buses and the tube, though when she found out I liked the bus we shifted more to that. As we were on the bus we were going through an area that looked neat and I just said, Let's get off at the next stop. The wonder of this tour is you can do that, it is unstructured as you want it. Of course, wouldn't you know Carolina knew about Shoreditch and was able to guide me through markets and hip streets. We then had lunch at a great, not full of tourist, pub and then started to saunter South Bank, which I had never done. Ultimately we ended up spending time in Notting Hill and wandering in and out of shops and having a coffee before the time together ended. It was exactly what I wanted, even when I didn't know I wanted it. Carolina Rocks!!!!
July 2019
A lovely day at Windsor Castle
We scheduled a tour of Windsor Castle with Ana Maria. She was a fabulous guide. She picked us up at our hotel and guided us to Windsor Castle using the Underground and the train. Ana Maria was very sensitive to our needs, and gave us wonderful information about London, Windsor, and the Royal Family throughout the tour. We enjoyed every minute of our time with Ana Maria and highly recommend her as your guide in London. She made our trip to Windsor Castle a real pleasure, in every way. Thank you Ana Maria!
June 2019
Can't find the right experience for you?
Just because it's not here doesn't mean we can't offer it.
Get in touch and the City Unscripted team and hosts will help create the right experience for you.
Any questions?
If you're unsure about anything you can
reach us on any of these channels.