How does it work?
1

Tell us about you!

Once you book, fill in a quick questionnaire and tell us what you'd like from your experience.

2

We introduce you to your perfect local

Build your perfect experience together

3

The best part!

Experience the city like you would with a knowledgeable friend living there
Would you like to speak to someone?
If you're unsure about what experience to book or would like more information on how it all works, just email me here. I or someone from our Customer Experience Team will get in touch so we can suggest the perfect personalized experience for you.
If you prefer to speak to someone, feel free to send us your WhatsApp or cell number and we'll give you a call back.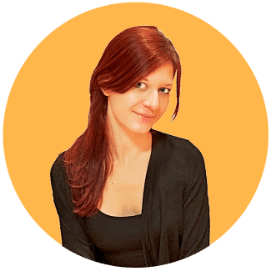 Anna Kerekes
Anna Kerekes | Co-founder
Reviews for this experience
Roberto was outstanding!
Perfectly curated tour. Ask for Roberto. He is amazing! We did a tour of the historic centre - he is extremely knowledgeable of the history do the city.
November 2019
Great time with John!
My partner had a lovely time with John and I thought he did a great job ensuring we saw a great deal of the city for our first time there. I gave a few requests, I wanted to see the Roma house, Zocalo, and try Pulque and John devised a great tour that got me a bunch of filming locations from Roma, some delicious Tacos and Pulque and some goregous buildings in the city that I otherwise would have not seen. He was friendly and helpful the entire time. I was even more impressed that he made a point to take us all the way back to our hotel at the end of the tour even though it was out of the way for him. I loved my city unscripted tour and thought John was great!
May 2019
Mexico City - Diego Rivera
"Five Star Francesca" Francesca de Luca was a fabulous guide on our visit to Mexico City. She took the time to find out what was important to us and planned our time together to match our desires. I can't say enough good things about our time with Francesca. My friend lost her phone and Francesca immediately went into action, navigated the situation, and I can happily report the phone was retrieved. I'm calling it a 'Miracle in Mexico City." By the end of our time together Francesca went from being a guide to being a friend. Thank you again, Francesca! I look forward to getting together to explore more of Mexico City with you on my next visit.
February 2019
Can't find the right experience for you?
Just because it's not here doesn't mean we can't offer it.
Get in touch and the City Unscripted team and hosts will help create the right experience for you.
Any questions?
If you're unsure about anything you can
reach us on any of these channels.