How does it work?
1

Tell us about you!

Once you book, fill in a quick questionnaire and tell us what you'd like from your experience.

2

We introduce you to your perfect local

Build your perfect experience together

3

The best part!

Experience the city like you would with a knowledgeable friend living there
Would you like to speak to someone?
If you're unsure about what experience to book or would like more information on how it all works, just email me here. I or someone from our Customer Experience Team will get in touch so we can suggest the perfect personalized experience for you.
If you prefer to speak to someone, feel free to send us your WhatsApp or cell number and we'll give you a call back.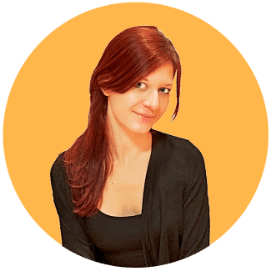 Anna Kerekes
Anna Kerekes | Co-founder
Reviews for this experience
Showed me Harajuku and more !
Martina was my guide in Tokyo last week for 2 hours and I couldn't recommend her enough. I specified in my email when booking that I wanted to see Harajuku and the kawaii fashion. She met me at my nearest train station and showed me how to buy tickets and which lines to take then we headed to Takeshita and made our way down the busy street. She pointed out lots of things and provided facts and anecdotes about the culture of Harajuku within Japan. She also took me round to see the luxury shops not 5 mins from the whacky bargains of Takeshita which was an interesting contrast! Beautiful architecture and lots of dressed up doggies to watch. She then led me back to the station and left me with some tips on where to see cherry blossom as most of the city had passed the season. Martina was great help and good to chat to, I'd recommend using City Unscripted for an immersive experience of any nooks and crannies you wouldn't normally see.
April 2018
SuperDuper
A very interesting and entertaining tour thru Ginza, Giovanni was an excellent tour guide who also gave us many very helpful tips what to do here in Tokyo. Mille Grazie!
October 2017
Tokyo Private Tour: Shibuya to Harajuku
Mon guide qui parlait en anglais a tenu compte de mes souhaits en modifiant le sens de la visite avec un crochet à la Fondation Louis Vuitton pour voir l'exposition de Christian Boltansky comme je le souhaitais. J'ai aimé le fait que l'on laisse la foule pour prendre un chemin plus "confidentiel" avec la rue des créateurs…
Genau das was ich wollte!
Dies Tour bietet einen tollen Unterhaltungswert und man bekommt genau das zu sehen was einem interessiert. Kento war ein super Guide! Würde ich jedem weiterempfehlen der nur begrenzt Zeit hat und doch einiges von der Stadt sehen möchte.
Kento was the best guide!
We had Kento as a tour guide for the morning before the World Cup rugby game. He showed us around the city seamlessly. We learnt so much about the city but especially about Japanese culture and food etc. His English is perfect!
Can't find the right experience for you?
Just because it's not here doesn't mean we can't offer it.
Get in touch and the City Unscripted team and hosts will help create the right experience for you.
Any questions?
If you're unsure about anything you can
reach us on any of these channels.