What to do in Tokyo in Spring - Best things to do in March, April and May 2019
By Elodi Troskie
Japan's capital is the largest city in the world, making it no surprise that the list of must-see's and must-do's in Tokyo are endless. March, April and May are ideal months to visit Tokyo. Think cherry blossoms, music festivals, street food and a vibrant night life. The size and chaos of the city might intimidate first time visitors, so this guide will help you plan your trip. Tokyo's spring weather is perfect for travelling. Temperatures in March are still relatively low, from about 4-13 °C. You can expect days to get warmer during April and May – although it's unlikely for temperatures to rise much higher than 30 °C. Here are a few ideas for things to do in Tokyo B!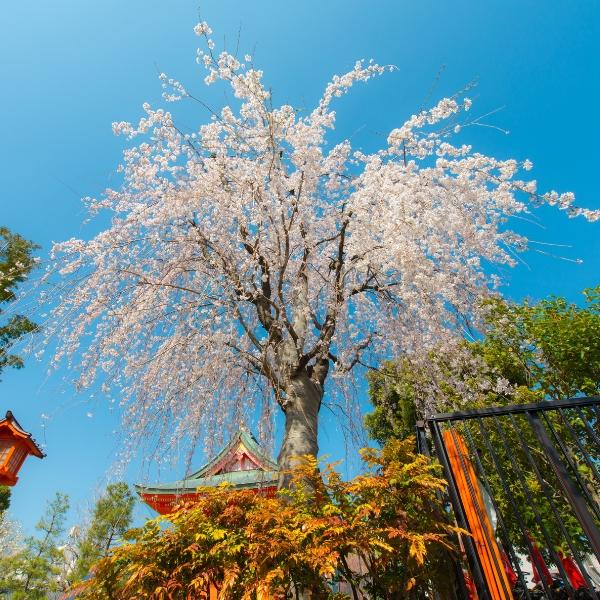 Cherry blossoms
Let's start with the Tokyo's most obvious attraction: the cherry blossom season in Tokyo alone is reason enough to visit the city during the spring months. Sakura season starts in late March to early April. The cherries aren't the only ones blooming – the entire city lights up during this time, with cherry blossom viewing parties (hanami) continuing well into the night, cherry blossom themed drinks and delicacies and other, perhaps lesser known flower festivals taking place. The Sakura forecast for Tokyo in 2019 is from 21 March until 2 April, so be sure to keep these dates in mind when planning your trip. Although the cherry blossoms are a must-see in Tokyo, don't forget that there are many other, lesser known flowers also blooming during spring. 'Sakura', in fact, actually refers to flowers in general. If you're trying to avoid crowds, maybe opt for one of the variations of the popular cherry blossoms. Edohigan, for example, is one of the variations that blossom earlier than many others, so get a head start before parks become too flooded with tourists. Fun fact: the oldest tree in Japan, the 2000-year old Yamataka Jindai Sakura, is an Edohigan!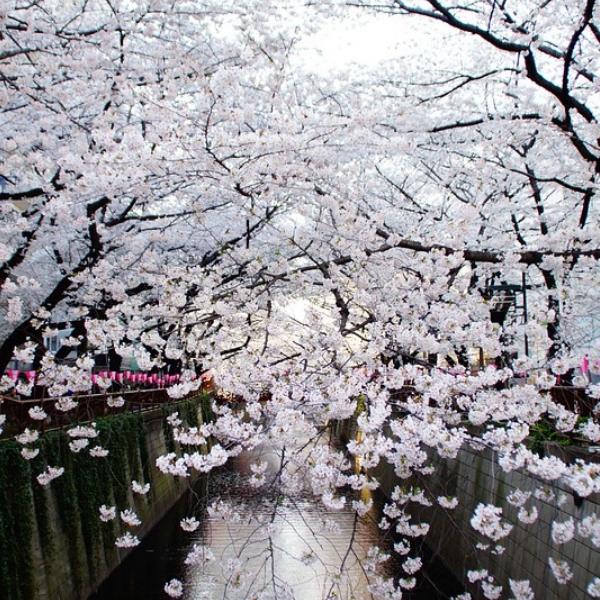 Hanami
Hanami refers to the social event of enjoying the Sakura blossoms, whether that be one person taking in the beauty or a group of twenty people turning the viewing session into a party. A few of the most popular places to go in Tokyo for enjoying the cherry blossoms are Shinjuku Gyoen National Garden (admission is 200 Yen), Ueno Park, Chidorigafuchi and Sumida Park. During cherry blossom season, most of the large parks around the city will be open every day, so hanami is a really cool thing to do at night when you're in Tokyo! The popular hanami spots often sell food and refreshments to accommodate the flow of visitors during these few weeks but consider bringing your own snacks to avoid paying unnecessary high prices. You'll also thank yourself later if you bring a picnic blanket of some sorts so you can make yourself comfortable. The hanami tradition is ideal for solo travellers since you're bound to meet fellow travellers or locals looking to socialize.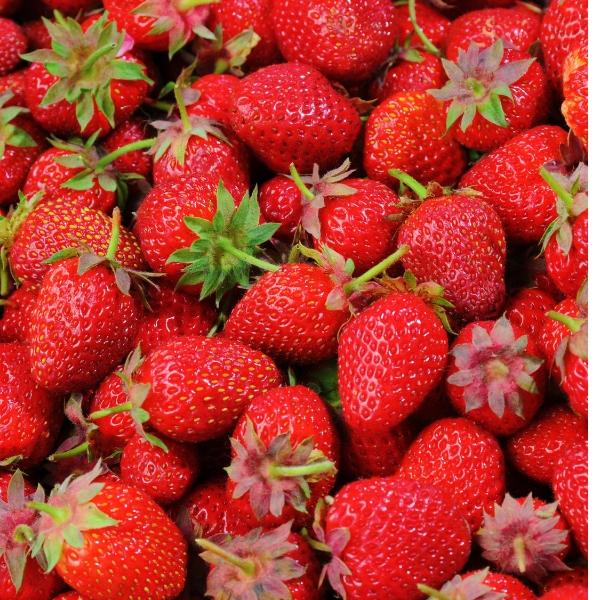 Spring cuisine
The Japanese are well aware of the Sakura's popularity among tourists and locals alike, so expect to see a lot of cherry blossom flavoured food and drinks, like chocolate, lattes and cocktails. Sakura themed treats are very popular at this time of year - don't miss out on sakura mochi, cherry blossom themed rice cakes which you'll find at almost every sweet shop in the city. The strawberry season is also in full swing during the spring months in Japan, although it does start as early as December. Think biscuits, sweets, chocolate, cheesecake, ice cream, milk – you name it, I can almost guarantee it exists. If the sky could be flavoured strawberry pink, it would have been done. There are even whole restaurants dedicated to strawberries at this time of year, where you can go and indulge in an all you can eat, strawberry themed buffet! But a major tourist attraction in Tokyo is the street food culture, and no exception is made during spring. If you're not a sweet-tooth and the strawberry craze doesn't really phase you, perhaps you'll find the savoury street food options more appealing. Two words: bamboo shoots. Not familiar? Bamboo shoots are one of the most popular vegetables in Japan during spring. Along with other wild vegetables like Fatsia sprouts and fuki buds, bamboo shoots are boiled in water and often served as a dish side next to rice.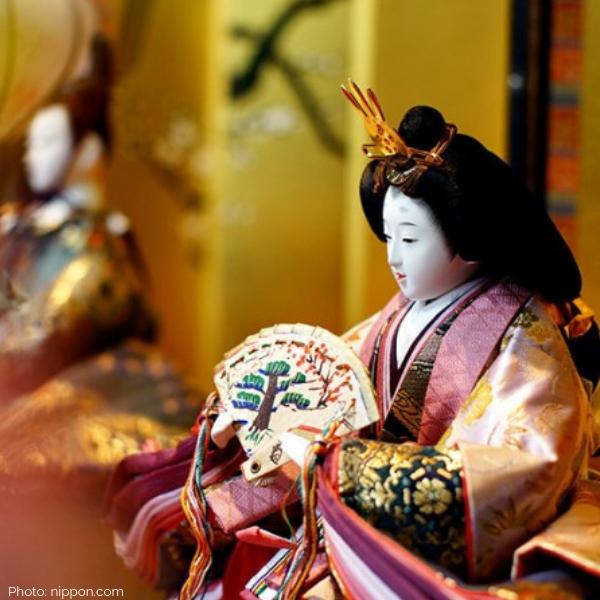 Traditional festivals Hina Matsuri
One of the first Japanese holidays in spring is Hina Matsuri, taking place on 3 March and referring to the annual Japanese doll festival. You'll see large exhibitions and ceremonies are held around the city where dolls are made out of paper and straw and placed on a boat down a river, symbolizing the cleansing of sin and impurities. Interestingly enough, this festival is alternatively known as Girls Day since the young Japanese daughters are celebrated and prayed for on this day. Hyakudan Hinamatsuri is an exhibition at Hotel Gajoen, which is one of the best places to see these intricate dolls on display. Hinaningyos (traditional dolls) from all over Japan are gathered and displayed before the day of the festival, and this is the largest one in Tokyo. Some of the traditional Hina Matsuri foods are hina-arare (rice rackers), chirashizuski (a raw fish and vegetables dish), clam soup and strawberries wrapped in adzuki bean paste. The typical festival drink is shirozake, a non-alcoholic sake.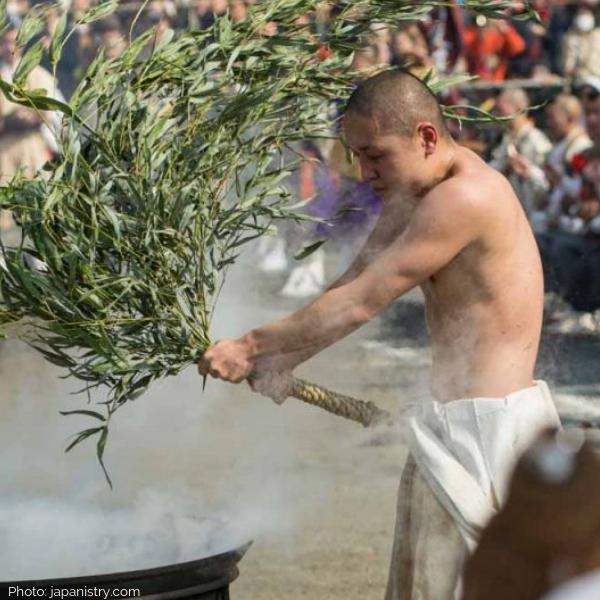 Fire-Walking Festival
The name says it all: if you're up for it, attend the Hiwatari-sai Festival to walk barefoot over scorching fire coals! The festival is held at the Takaosan Yakuoin Temple on Mount Takao, something you should definitely add to your list of places to go in Tokyo. This year, it will take place on 14 March. Thousands of visitors stream to Mount Takao every year to watch the traditional ceremony of monks walking barefoot across the burning coals to cleanse themselves of evil spirits and to pray for peace and good fortune. After the ceremony, when the coals are still smouldering but not scorching hot anymore, visitors can pay a small fee to walk across it themselves. The ceremony starts at 1pm but be sure to arrive earlier to secure yourself a good spot. To get there, take the Keio Line from Shinjuku Station. The ride is about an hour long and shouldn't cost you more than about 400 yen.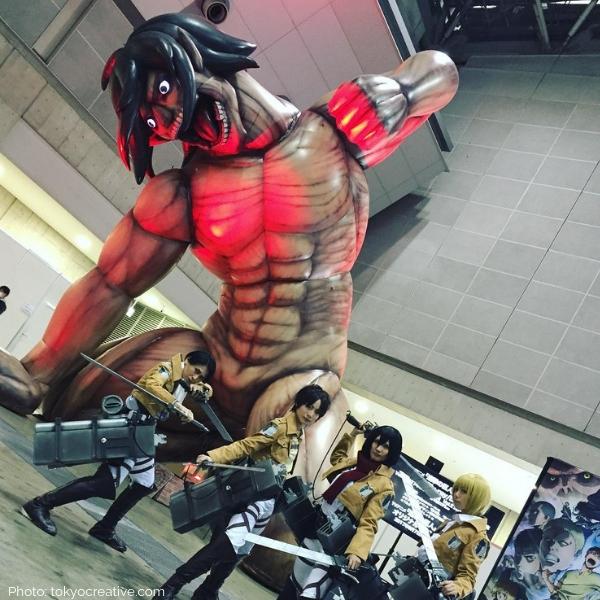 Pinoy Otaku Festival
This one is for the anime lovers. The first festival of this kind was held in 2011 and the popular anime event has continued for the years following. In 2018, the event took place at the Conference Tower in Tokyo, but the official venue for 2019 is yet to be announced. The theme for this year is 'Rock' and the dates scheduled for 19 is 23-24 March. The Pinoy Otaku Festival is one of the biggest pop culture events in Japan every year and is organized by Naruto Cosplayers, a local cosplay. The festival's popularity is ever growing and more festival goers are expected every year. Also taking place at the festival is panel discussions, cosplay workshops and live performers.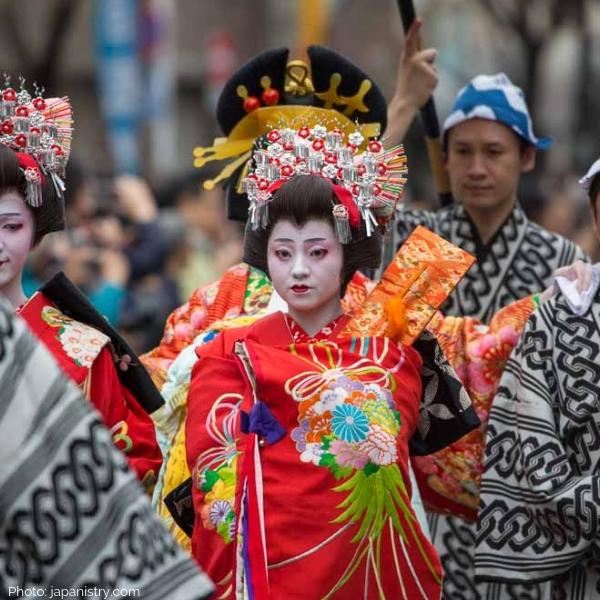 Ichiyo Festival
The Ichiyo Festival is a major event taking place in Asakusa, Tokyo, centered around the cultural traditions of the Edo period and celebrating the the Ichiyo variation of Sakura that is in full bloom during this time. The festival started in 2003 in celebration of the 400th anniversary of Yoshiwara's opening. Large crowds visit Asakura to enjoy the flowers, markets and street food stalls. A festival highlight is the residents dressing and parading in traditional Edo wear and local children performing stage shows. Although the Ichiyo Festival takes place in modern and glamorous Asakusa, Tokyo, the traditional atmosphere remains in memory of Oiran during the Edo period. In 2019, the festival will take place on 14 April. Entrance is free – perfect for the budget traveller!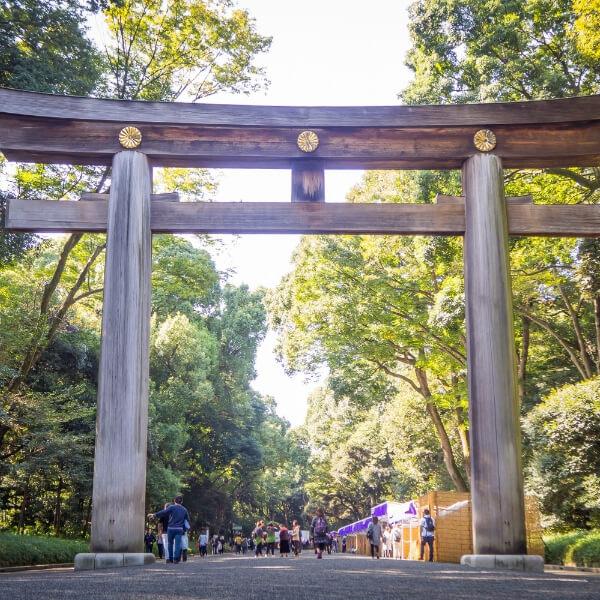 Earth Day
Tokyo celebrates Earth Day on 21-22 April in Yoyogi Park, where you can expect a lively group of earth lovers coming together to enjoy food, art, music and eco-friendly products. You'll also find interesting and informative talks, panel discussions and workshops. This is the vegan's paradise! The first Earth Day Festival took place in 2000 and has been continuing with growing popularity every year. Approximately 120 000 people are expected to gather this year. Entrance is free, so you can save your money for a green lunch and sustainable goods to take home. This is a very cool thing to do in Tokyo if you're looking to meet like-minded environmentally conscious locals and travellers!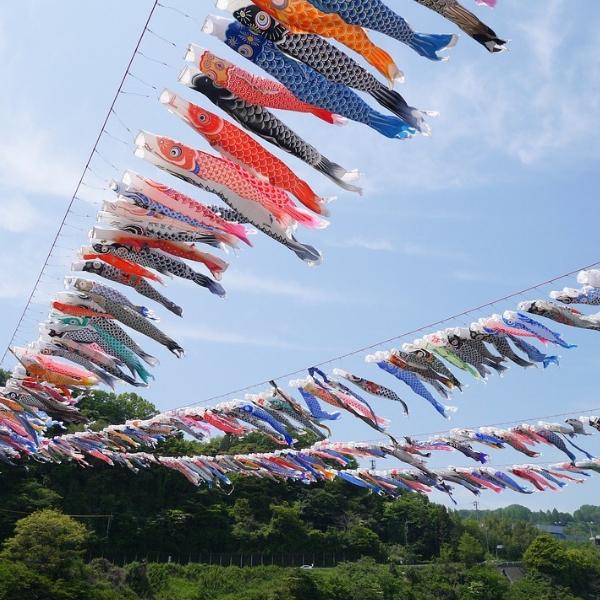 Golden Week
The annual Golden Week in Japan takes place from 29 April to 5 May. This is truly a time of leisure, for both visitors and locals, since it's one of the longer holidays the latter can take off work. The four holidays Golden Week has to thank are Showa Day (29 April), Constitution Memorial Day (3 May), Greenery Day (4 March) and Children's Day (5 May). Showa Day celebrates the birthday of the Showa Emperor, Hirochito. Constitution Memorial Day celebrate the Japanese constitution effected in 1947. Greenery Day is pretty self-explanatory, celebrating nature and all things green, also linking to the Emperor's love for plants, after commemorating him a few days before. Children's Day, as the name suggests, is dedicated to celebrating and praying for the health and fortune of the Japanese children. A few Golden Week highlights in Tokyo is the Food Nations Meat Festival for the foodie and the La Folle Journeé au Japon for the arty music lover.
Popular Tokyo Experiences
Select an experience and let one of our Hosts personalise it to what you want to see & do