How does it work?
1

Tell us about you!

Once you book, fill in a quick questionnaire and tell us what you'd like from your experience.

2

We introduce you to your perfect local

Build your perfect experience together

3

The best part!

Experience the city like you would with a knowledgeable friend living there
Would you like to speak to someone?
If you're unsure about what experience to book or would like more information on how it all works, just email me here. I or someone from our Customer Experience Team will get in touch so we can suggest the perfect personalized experience for you.
If you prefer to speak to someone, feel free to send us your WhatsApp or cell number and we'll give you a call back.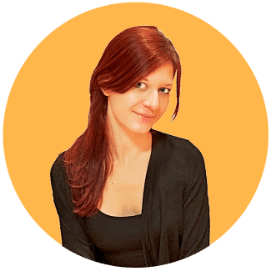 Anna Kerekes
Anna Kerekes | Co-founder
Reviews for this experience
Thank you for the happy memories
Gessica is a lovely young woman who has acquired a general knowledge of London through her student days. She is adaptable as to tour locations, and can ensure that you see what you particularly want to explore. I enjoyed my tour of Regent, Oxford and Carnaby streets with lunch at the Old George Inn. You will also gain much needed confidence in getting around by Underground during your stay in London.
August 2019
Great London Walking Tour!
Nikki was great!! This was our first time visiting London and she provided an informative and entertaining tour for us. We thoroughly enjoyed her company and would recommend her to any one wanting a tour.
June 2019
Outstanding guide for major London sites!
Very knowledgeable of the city and the best London sites to visit given a limited amount of time. I received a whirlwind tour of the Parliament building, Westminster, London Tour, London Bridge, the Southbank and other key sites. Very pleasant and willing to move around the city with speed and great historical insights. Highly recommended.
May 2019
Can't find the right experience for you?
Just because it's not here doesn't mean we can't offer it.
Get in touch and the City Unscripted team and hosts will help create the right experience for you.
Any questions?
If you're unsure about anything you can
reach us on any of these channels.