How does it work?
1

Tell us about you!

Once you book, fill in a quick questionnaire and tell us what you'd like from your experience.

2

We introduce you to your perfect local

Build your perfect experience together

3

The best part!

Experience the city like you would with a knowledgeable friend living there
Would you like to speak to someone?
If you're unsure about what experience to book or would like more information on how it all works, just email me here. I or someone from our Customer Experience Team will get in touch so we can suggest the perfect personalized experience for you.
If you prefer to speak to someone, feel free to send us your WhatsApp or cell number and we'll give you a call back.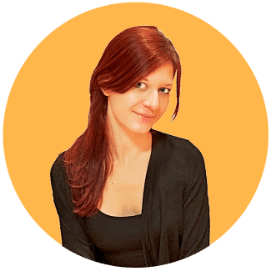 Anna Kerekes
Anna Kerekes | Co-founder
Reviews for this experience
Amazing history and archaeological adventure of CDMX!
Alan was really familiar with the history of CDMX and intellectual conversation was very interesting as well. He was very knowledgeable and had a lot of patience while explaining and answering any additional questions I had! I love his free spirit and knowledge of indigenous practices as well. CDMX did not disappoint and appreciate the interests that my tour guide paid attention to as well.
August 2019
Knowledgable and Enthusiastic Mexico City Overview
Roberto was a great guide to introduce us to the layout and history of Mexico City. He was able to point us to all sorts of interesting places we never would have found by wandering on our own. His background in archaeology made him an appreciated authority on cultural and historical context. He has a genuine love for the subject and was great at inspiring interest and appreciation in our group!
March 2019
Roberto is the best!
Roberto is a wonderful tour guide. He met me on Christmas Day, so admittedly a tour this day would be harder to plan. He has a full agenda of things to do and see. He was so knowledgeable, and I felt safe the entire time, as a single female traveler that is super important! I would highly recommend booking a tour with him!
December 2017
Roberto was outstanding!
Perfectly curated tour. Ask for Roberto. He is amazing! We did a tour of the historic centre - he is extremely knowledgeable of the history do the city.
Mexico City with a Local, Private Tour
Roberto was great, really good company and very knowledgeable. We really only had one day in the city and Roberto ensured that we saw as much as was possible building the tour around the attractions that were important to us. Would highly recommend.
Fun Day!
Roberto was great. He made two females traveling alone feel safe. He showed us parts of the city we would never have found on our own. In addition, he is very knowledgeable. Thanks Roberto!
Can't find the right experience for you?
Just because it's not here doesn't mean we can't offer it.
Get in touch and the City Unscripted team and hosts will help create the right experience for you.
Any questions?
If you're unsure about anything you can
reach us on any of these channels.