How does it work?
1

Tell us about you!

Once you book, fill in a quick questionnaire and tell us what you'd like from your experience.

2

We introduce you to your perfect local

Build your perfect experience together

3

The best part!

Experience the city like you would with a knowledgeable friend living there
Would you like to speak to someone?
If you're unsure about what experience to book or would like more information on how it all works, just email me here. I or someone from our Customer Experience Team will get in touch so we can suggest the perfect personalized experience for you.
If you prefer to speak to someone, feel free to send us your WhatsApp or cell number and we'll give you a call back.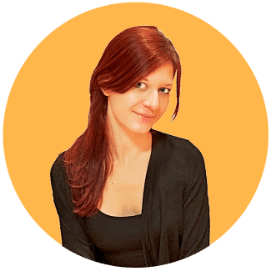 Anna Kerekes
Anna Kerekes | Co-founder
Reviews for this experience
Osaka Highlights
We had a great visit with Brice in Osaka...he was a wonderful tour guide through the city. He was very knowledgeable about the city...it's history..and it's culture. We wanted to see some tourist sites and some just normal neighborhoods and we got just that. We had a wonderful day!
November 2019
Great Ōsaka Tour!
I had a great tour of Osaka with my guide Aki. She was an amazing guide who showed me a ton of great places for my first day. She not only showed me how to use the metro and advised me on what card to get, but she also gave me recommendations for my stay. She was extremely flexible and during the entire day also wanted to know if I was interested in staying longer or seeing something different. Her English was great and a good guide overall. I highly recommend a tour with Aki.
October 2019
Mr
Brice was an amazing guide. He was very conversational, open-minded and clearly making the effort to make me feel comfortable as the guest. He was also very knowledgeable about Osaka, giving me lots of anecdotal information that only a local would know, as well as historical context, without drowning me in information. He also followed up the tour with some other final suggestions of places I might like to check out by myself during my remaining time in Osaka. Highly recommend.
February 2019
Can't find the right experience for you?
Just because it's not here doesn't mean we can't offer it.
Get in touch and the City Unscripted team and hosts will help create the right experience for you.
Any questions?
If you're unsure about anything you can
reach us on any of these channels.