How does it work?
1

Tell us about you!

Once you book, fill in a quick questionnaire and tell us what you'd like from your experience.

2

We introduce you to your perfect local

Build your perfect experience together

3

The best part!

Experience the city like you would with a knowledgeable friend living there
Would you like to speak to someone?
If you're unsure about what experience to book or would like more information on how it all works, just email me here. I or someone from our Customer Experience Team will get in touch so we can suggest the perfect personalized experience for you.
If you prefer to speak to someone, feel free to send us your WhatsApp or cell number and we'll give you a call back.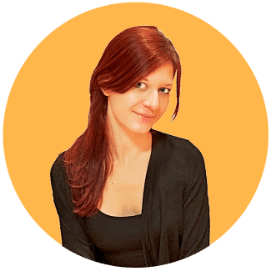 Anna Kerekes
Anna Kerekes | Co-founder
Reviews for this experience
Excellent Guide
Gerry was a very accompanying guide. He was flexible in meeting my needs. In just a few short hours he showed me highlights of the city center, introduced me to gelato, and got me a cab back to my hotel. I have happy memories.
September 2019
Great experience
It was a real good experience to do the personal visit of Rome with Alessandro! What a culture you have... it was really interesting, we'll keep you as a contact for next time! We also lunched very well, thanks to your advice! Thanks a lot and see you soon!
August 2019
Grazie Andreea!
La nostra guida Andrea è stata molto cortese, disponibile e preparata. Ci ha accompagnato e reso la nostra visita a Roma molto personale e divertente. È stata sempre esaustiva. Il tempo trascorso con lei è stato molto piacevole e ci è dispiaciuto che fossero solo due ore, aveva ancora tanto da raccontarci!!! Complimenti x la gentilezza e la compete nza.
April 2019
Can't find the right experience for you?
Just because it's not here doesn't mean we can't offer it.
Get in touch and the City Unscripted team and hosts will help create the right experience for you.
Any questions?
If you're unsure about anything you can
reach us on any of these channels.