How does it work?
1

Tell us about you!

Once you book, fill in a quick questionnaire and tell us what you'd like from your experience.

2

We introduce you to your perfect local

Build your perfect experience together

3

The best part!

Experience the city like you would with a knowledgeable friend living there
Would you like to speak to someone?
If you're unsure about what experience to book or would like more information on how it all works, just email me here. I or someone from our Customer Experience Team will get in touch so we can suggest the perfect personalized experience for you.
If you prefer to speak to someone, feel free to send us your WhatsApp or cell number and we'll give you a call back.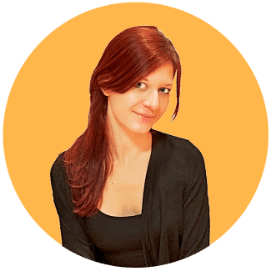 Anna Kerekes
Anna Kerekes | Co-founder
Reviews for this experience
Tour of Rome
We had a great walking tour of Rome with Gerry. He was very knowledgeable, friendly, and spoke very understandable English. He determined the sites to visit as we didn't have anything special we wanted to see. He took us to very outstanding places and we saw things that we hadn't seen during our previous 2 days of touring Rome. I highly recommend using him as a guide to the city.
October 2019
Amazing for Solo Travellers
As a solo traveller, I booked quite a few tours through City Unscripted not knowing quite what to expect. I had an amazing time on all my tours. In Rome, I met Varshit, not born in Rome but had lived there for 18 months. Varshit messaged me a few days in advance on Whatsapp letting me know where we were meeting and what he had planned. It all went perfectly - we met at a cafe for a quick espresso hit and then headed out into the city. It was actually wonderful to have Varshit who knew about the history and the local area, but could also talk to me about what it was like to be in Rome as a foreigner. Being on my own, Varshit and I covered so much territory. Even better, Varshit brought his GoPro and took heaps of photos of me in all the main attractions and then sent them to me on Google Drive. A perfect trip!
October 2019
Great time !
We had a wonderful tour iwth Gerry. He took us many, many places and showed us things that we would have not seen. He answered many questions for us and we would do it all again!
June 2019
Can't find the right experience for you?
Just because it's not here doesn't mean we can't offer it.
Get in touch and the City Unscripted team and hosts will help create the right experience for you.
Any questions?
If you're unsure about anything you can
reach us on any of these channels.