How does it work?
1

Tell us about you!

Once you book, fill in a quick questionnaire and tell us what you'd like from your experience.

2

We introduce you to your perfect local

Build your perfect experience together

3

The best part!

Experience the city like you would with a knowledgeable friend living there
Would you like to speak to someone?
If you're unsure about what experience to book or would like more information on how it all works, just email me here. I or someone from our Customer Experience Team will get in touch so we can suggest the perfect personalized experience for you.
If you prefer to speak to someone, feel free to send us your WhatsApp or cell number and we'll give you a call back.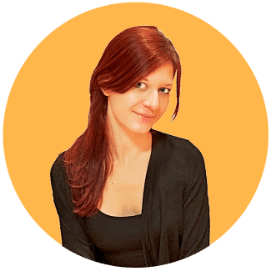 Anna Kerekes
Anna Kerekes | Co-founder
Reviews for this experience
Thank you Kevin!
Despite the rain we had a enjoyable tour!
October 2019
Literary Dublin
Kevin led us on a wonderful walking tour, including a Seamus Heaney exhibit we wouldn't have found, and added interesting history and restaurant tips for us to try later. Even showed us the best grocery stores in the city center when we told him we wanted to find picnic food...Fallon & Byrne has wonderful bread and cheese and salads, and so does Dunne's.
September 2019
Best
Best visit and host! My host was had great knowledge of the city and was wonderful. I would highly recommend the visit and the host.
Must See Dublin in a Day
Great host with knowledge of the city. Perfect day.
A great day!
Conor was the best! He was a superb guide and driver. His local knowledge of the area made our day that much better! He showed us places and told us stories only a local would know. He made us feel at ease from the moment we met and made sure we saw as much as possible in our day together and never rushed us. I cannot recommend Conor or this tour enough! Thank you!
Can't find the right experience for you?
Just because it's not here doesn't mean we can't offer it.
Get in touch and the City Unscripted team and hosts will help create the right experience for you.
Any questions?
If you're unsure about anything you can
reach us on any of these channels.