How does it work?
1

Tell us about you!

Once you book, fill in a quick questionnaire and tell us what you'd like from your experience.

2

We introduce you to your perfect local

Build your perfect experience together

3

The best part!

Experience the city like you would with a knowledgeable friend living there
Would you like to speak to someone?
If you're unsure about what experience to book or would like more information on how it all works, just email me here. I or someone from our Customer Experience Team will get in touch so we can suggest the perfect personalized experience for you.
If you prefer to speak to someone, feel free to send us your WhatsApp or cell number and we'll give you a call back.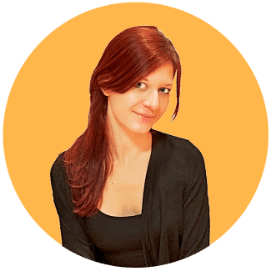 Anna Kerekes
Anna Kerekes | Co-founder
Berlin: Private and Personalized Tour with a Local Host
Ein echt gebürtiger Berliner zeigt dir sein Berlin auf eindrucksvoller Weise!
Darren´s Berlin Tour
Weather was a bit miz, but other than that a fabulous tour round some of Berlin sites. Darren was thoroughly entertaining and full of interesting anecdotes on the history of Berlin and I/we would thoroughly recommend Darren to all. Brilliant city, and great time had by all.
A great introduction to Berlin
We had a great host, Caspar, who looked after us well and tailored the tour to the wishes of the group. The pace and level of detail was just right. We saw some of the regular Berlin highlights, as well as others that were off the tourist trail. Excellent!
Can't find the right experience for you?
Just because it's not here doesn't mean we can't offer it.
Get in touch and the City Unscripted team and hosts will help create the right experience for you.
Any questions?
If you're unsure about anything you can
reach us on any of these channels.