Top Free Things to do in Amsterdam
By: Anna Aksionova, an art and culture fanatic who studied in Amsterdam.
Edited by: Matthew Wears
Amsterdam is certainly a city where money seems like it doesn't go far, and high-priced bars and sleek, fashionable clubs are really not hard to find. With that being said, one of my favourite things about the city is that there is also so many amazing free things to do in Amsterdam as well! It is true that many of the museums in Amsterdam cost nothing to go inside, but what I love most about the city is that the streets are almost exhibitions in themselves. There is history and culture everywhere in the city, and so much of it is completely free to view, you just need to know where to look! I'll be showing you some of the best free activities Amsterdam has to offer, such as festivals, events, as well as some of my personal favourite hidden gems that you have to go and experience for yourself. I was a student in the city for three years, so I know how to have a great time whilst spending nothing at all. So, if you're tight on money, read on to discover some of my best free things to do in Amsterdam.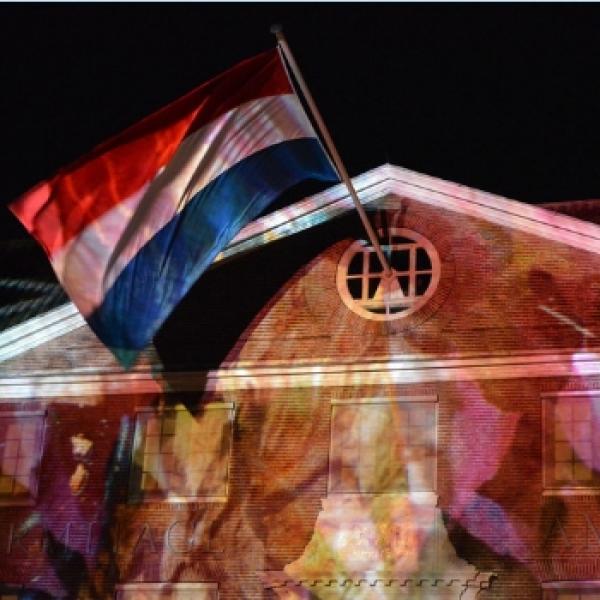 Experience the magic of the Light festival
The Light Festival has grown in popularity over the last few years to become one of the most popular free festivals Amsterdam has. It has transformed into one of the most loved things to do in Amsterdam in winter and people have begun to plan their trips here so that they can experience the magic of the light festival. This year, the event takes place throughout the whole of December until the 20th of January and consists of twenty-nine artworks all over the central district. I would recommend downloading a map from the website because you don't want to miss any of the amazing artworks. One of my favourite free things to do in Amsterdam at night is to take my bike and cycle around the city when the festival is on. The iconic sights and canals take on totally different forms when illuminated, so you're literally seeing the city in a totally new light!
Visit the Begijnhof
If, like me, you're a total history buff then a visit to Amsterdam would'nt be complete without going to the oldest area of the city; Begijnhof. This is a small courtyard area located right in the centre of town, dating all the way back to the 14th century when it was home to a Catholic Sisterhood. Now, tourists can enter the courtyard for a glimpse of what life was like in old Amsterdam, just be aware that many of the locals don't like their houses being photographed! I love to visit during the height of summer, so if youre looking for things to do in Amsterdam in July or August then you will see the area in its spectacular full bloom. There is also chapel for those interested in learning about the site that was once the only Catholic institution that was allowed. This is often high on lists of top free things to do in Amsterdam, and for good reason!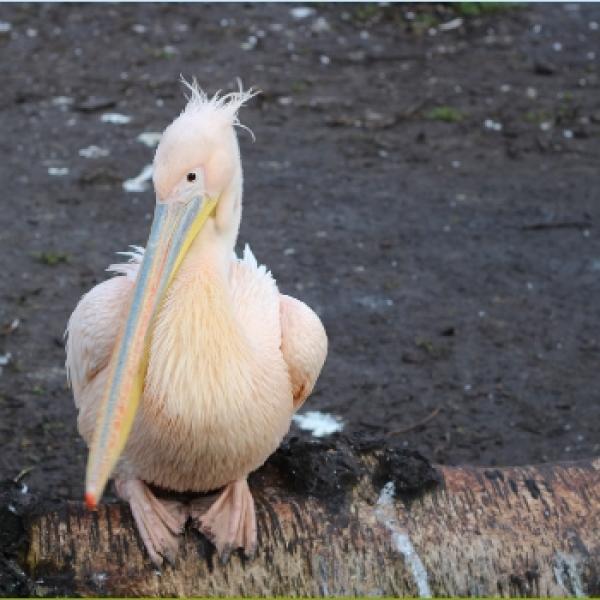 Walk side by side with a Pink Flamingo
Probably not what you expected when you looked up a list of top free things to do in Amsterdam, but the city is full of surprises. This is actually a section of Amsterdam Zoo which backs out onto a public plaza, an area on the north side of the zoo that offers up-close-and personal views of the birds. The plaza also has seating owned by the Cafe Restaurant de Plantage, which I would highly recommend, so if you can spare a little money then you could even sit and have a coffee or a beer. The enclosure has a mixture of different species of birds for you to look at, and I don't think there is anywhere in Europe where you can see birds like this for no price at all! This is absolutely one of the most unique free activities Amsterdam has to offer and if you're in the Eastern side of the city then you should definitely give it a look.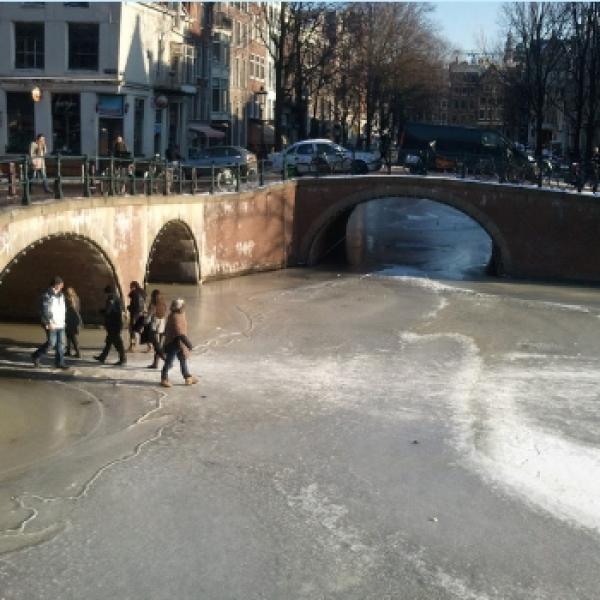 Skating on the Frozen Canals
This is perhaps one of the most magical free things to do in Amsterdam during winter, but be warned that it isnt always possible to do so. I have lived in Amsterdam almost four years and only once has it been cold enough for the canals to freeze over, so don't be disappointed if miss out on this. With that being said, I don't think there is anything better than experiencing this, and it's a great opportunity for locals to interact with tourists as they show off their skating skills. You can do it on any canal so long as the ice is thick enough, although a tip would be to go to a place where there are other people on the ice too or wait for the ice to be officially declared as thick enough to skate by either the police or Waternet. Make this one of your top free things to do in Amsterdam, because you never know, you could get lucky.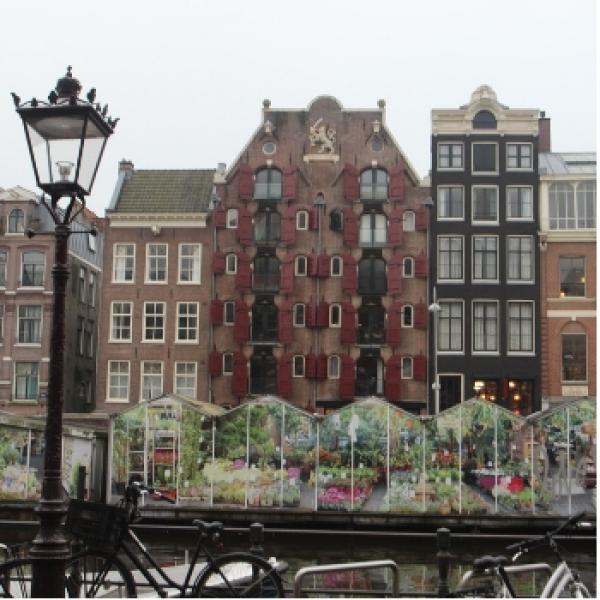 See the only floating flower market in the world
The Flower Market is one of the most iconic attractions in all of Amsterdam and no visit to the city would be complete without walking through it. It is another historically important tourist attraction, having first opened in 1862, but still you can find all manner of flowers and plants to buy, no matter the time of year. This is one of the best free things to do in Amsterdam for those looking to experience the organised chaos of a local market, and since it is located in such a central location it can easily be integrated into any itinerary. During the summer, the streets will be alive with colour as the market sells all manner of flowers from tulips and geraniums, making it the perfect place to take some pictures! So, grab your camera and head to the floating flower market, Amsterdam's most vibrant and colourful market areas!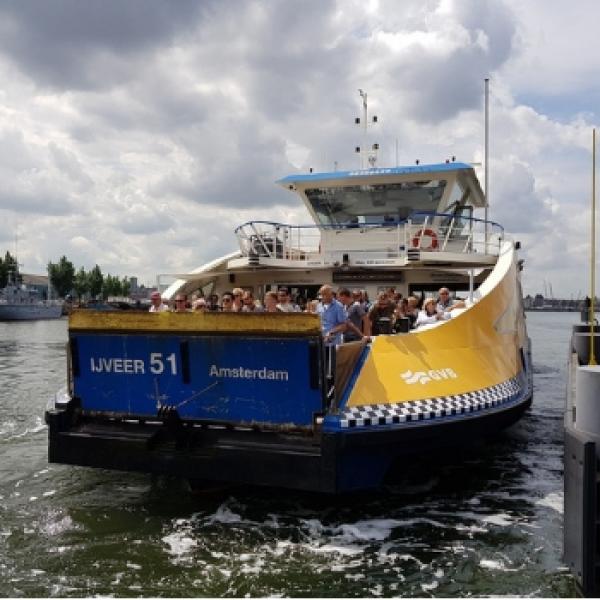 Take a free ferry ride
If you're looking for a free boat trip, Amsterdam offers free public transport in the form of ferries because of the large amount of canals and waterways that run directly through the city. The most popular leave from the back of the Central Station where you can get a ferry all the way over to Amsterdam Noord (North), an industrial part of the city that contains many hidden gems worth discovering. One of these is the NDSM neighbourhood, a part of the city that is slowly transforming from an industrial wasteland into one of the most up-and-coming areas with amazing food and drink. Looking for free things to do in Amsterdam does'nt need to be difficult, and simply taking a short boat ride is a very enjoyable experience. I find it very interesting to look at the city form a different point of view, and the best part is that you dont need to pay a single Euro.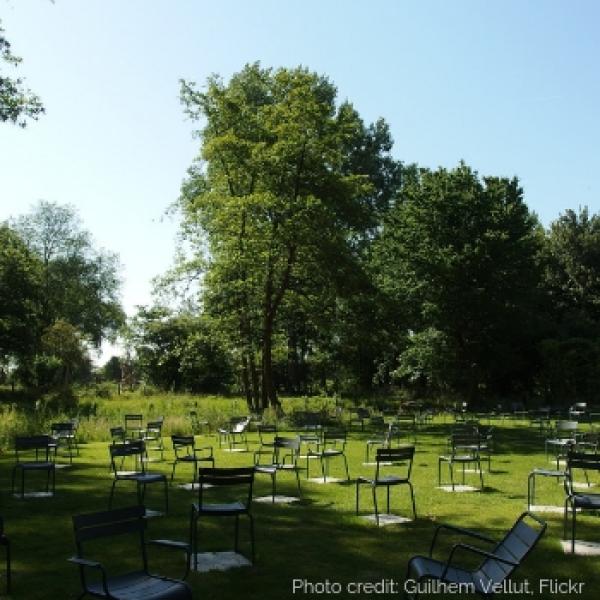 Spend a day relaxing in Amstelpark
Amsterdam contains a number of green spaces that are perfect for wasting away a sunny day in, and one of the lesser known is Amstelpark. This is far more popular with locals and one of my personal favourite free things to do in Amsterdam on a hot summers day. Its located in the South of the city and is famous for its huge collection of flora and fauna from all around the world in its stunning botanical garden. As well as this there is a petting zoo with horses and rabbits amongst other farmyard animals that would be perfect if you were traveling with a family! Enjoying a day lounging in Amstelpark is one of the simplest free activities Amsterdam can offer, and a true hidden gem for anyone willing to take the journey south. Why not cycle and stop off in the very popular and trendy De Pijp district for some lunch or a coffee on the way? You wont regret it!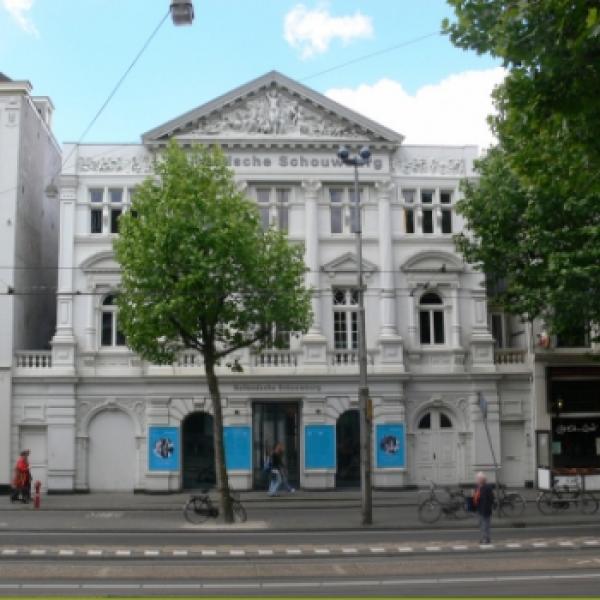 Visit a Jewish war memorial inside a theatre
Over in the East side of the city near to Amsterdam zoo stands Hollandsche Schouwburg, a once lively theatre that was turned into a Jewish deportation Centre during World War Two. It has now been made into a war memorial to commemorate the almost eighty-thousand people that went through here, becoming one of the best free attractions Amsterdam has that symbolises the huge toll war has taken on the city. The memorial itself is simple and eerie, although there is an exhibition space that goes into more depth about the tragic events that took place here. This is certainly one of the most interesting free things to do in Amsterdam if you're a history buff like me, and even if you're not you can still make a visit to it in order to pay your respects to one of the darkest periods in European history.
Popular Amsterdam Experiences
Select an experience and let one of our Hosts personalise it to what you want to see & do