10 Hidden Gems In Amsterdam
When you visit Amsterdam there are plenty of things to see and do, this city is undoubtedly full of attractions. But there are some spots that only locals know about - so throw your guidebook out of the window and get ready to discover another side to this city. Amsterdam offers a great variety of cafés and bars, and if you want to see where the people of this city spend their weekends, you should definitely visit these places!
By Dodó Kis
Amsterdam Roest
Roest ("The Rust") is a creative free-space located in the east of the city. Converted from an old factory building, Roest offers a great selection of local beers, and the alternative and recycled style of the building is exactly what you'd expect from a spot where the Amsterdammers spend their weekends. Roest is next to the water, and in the summer time bonfires and spontaneous live music are also on the menu.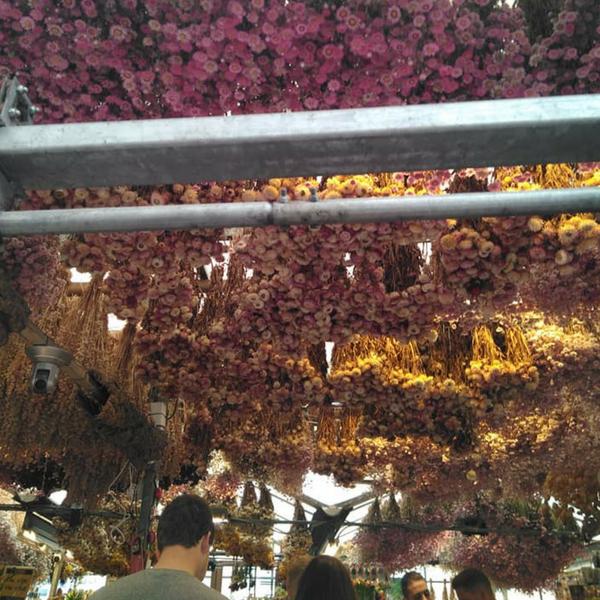 Bloemenmarkt
A truly unique market, the Bloemenmarkt Singel is one of Amsterdam's most special spots to visit and is the only dedicated floating flower in the world. A row of barges bobbing gently in the heart of the Canal Ring, the classic boats are each topped with a glass house which looks like a miniature version of the huge greenhouses in which they're grown. This colourful attraction is part of the city's heritage in fact, dating from the days (back to 1862 to be exact) when the boats of flower growers would cruise into the city every day to sell their blooms. Even if you don't want to buy bulbs for your garden or a bouquet of tulips, strolling through the small shops will still brighten your day!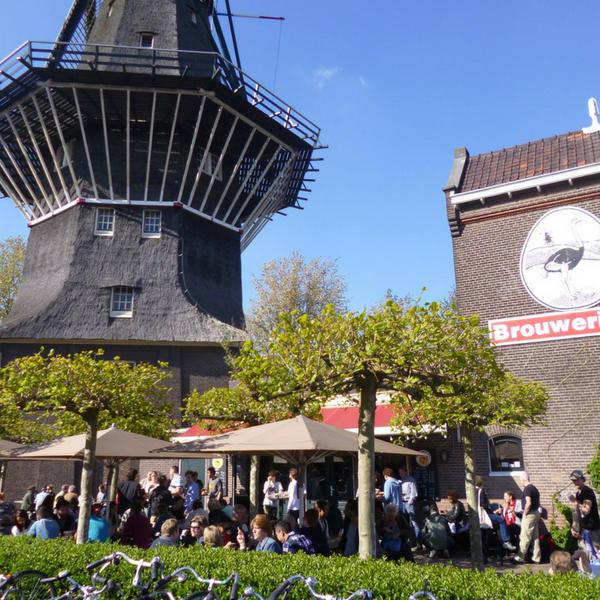 The Windmill
This beautiful old windmill is now home to the Amsterdam based brewery Brouwerij 't IJ. Here you can mingle with the international habitants of Amsterdam while enjoying a glass of organic beer made in the heart of city. Handy to know that since this place is not officially a pub but a brewery, it closes every day at 8pm.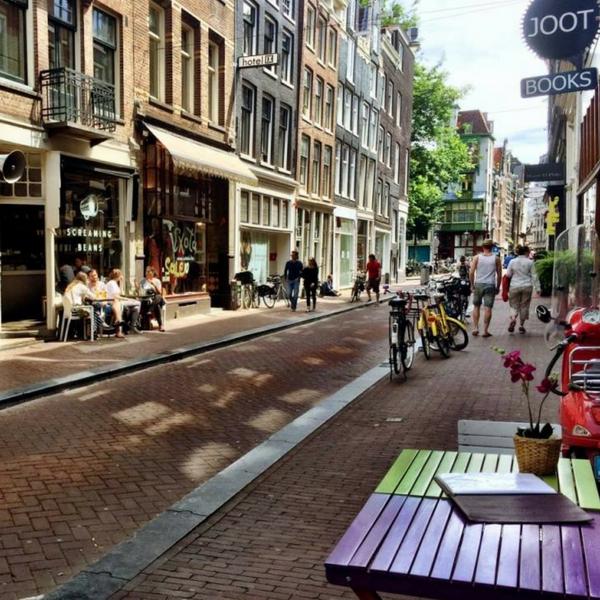 De 9 Straatjes
Nestled between trendy Jordaan and De Wallen, De Negen Straatjes is a tiny neighbourhood of just nine streets known for their vintage and independent boutiques, cosy cafes and quirky concept stores. Ditch anything resembling a mainstream vibe and spend an afternoon in its indie shops and cafes, sifting through second hand treasures and quirky homeware stores to uncover a few hidden gems of your own. When you need a break from meandering (or spending!), there's more than enough eateries to choose from; grab a cold pressed juice, a single origin coffee, an all day brekky, indulgent pancakes or a vegan lunch - or better still, while away your time stopping off at a few and sampling their treats!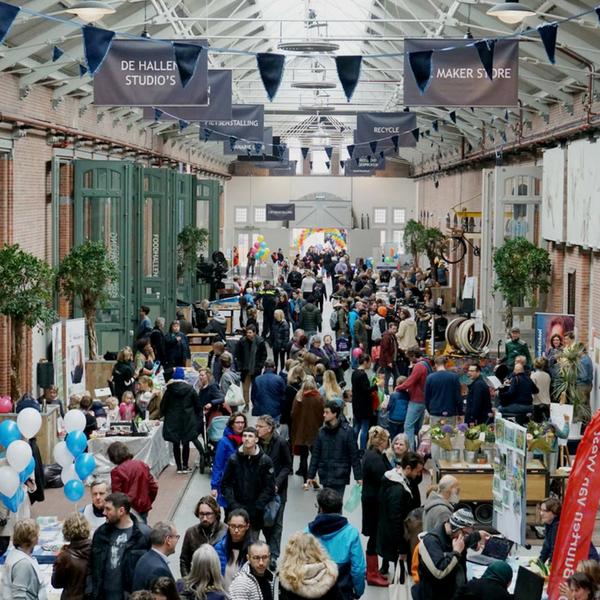 De Hallen
This cultural hub is located on the colorful and buzzing Kinkerstraat. De Hallen is a center for media, culture, style, dining and crafts; you can just hang out here for hours and definitely not get bored. You can enjoy local food and drinks, visit the works of young Dutch artists, pick a book from the local library, watch a movie or listen to live jazz music. De Hallen is a place that offers a great number of activities for all generations.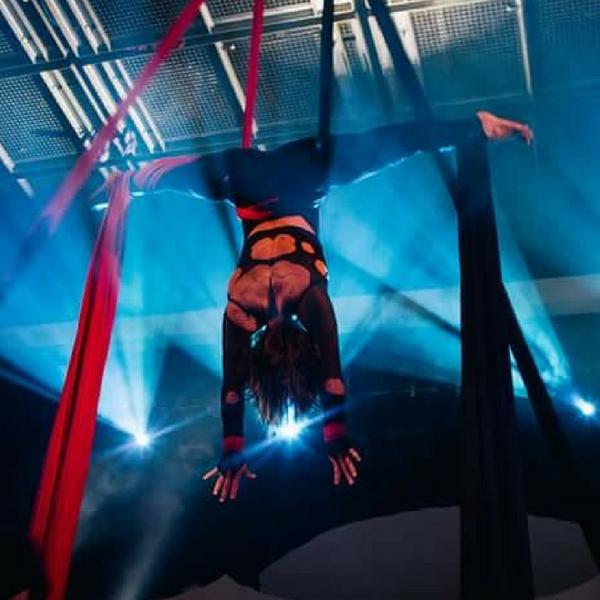 OT301
A project which grew out of the roots of Amsterdam's squatting culture, OT301 might have evolved from a group of artists squatting in the former film academy building to a non-profit operating legally from the building which they now own, but its core values haven't changed a bit. Still a group of adventurous artists who use their platform as a stage for experimental and alternative arts, music, film, dance and workshops, the OT301 collective is a unique space to stop by. Check the programme and decide if your vibe is more vegan workshop or aerial yoga class, electro party or indie film screening.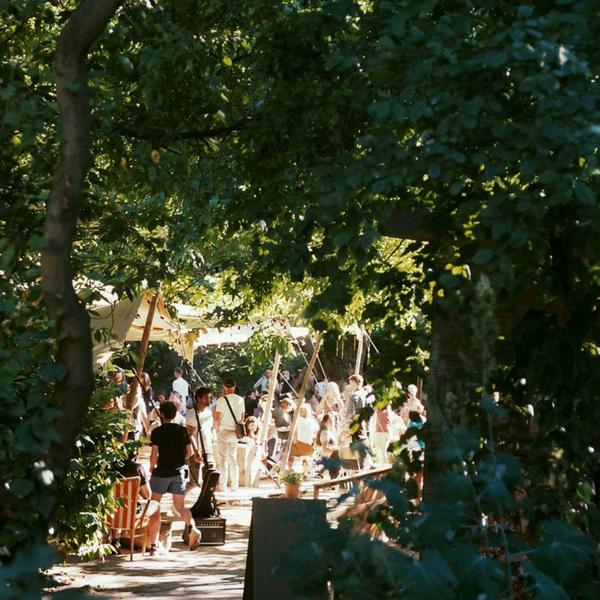 Tolhuistuin
If you cross IJ-lake by ferry (free of charge), you'll find yourself right in front of the Tolhuistuin. By day this place is a popular choice amongst locals to do their work on a computer, while enjoying the beautiful water view of Amsterdam. The Tolhuistuin has a great menu, with delicious gourmet food for a reasonable price. By night you can visit the club downstairs (Paradiso-Noord) where you can listen to live music by Dutch and international bands or DJ's.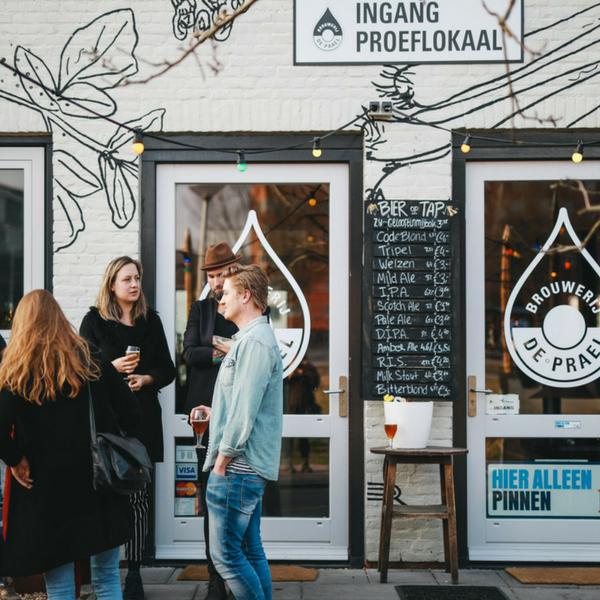 Brouwerij de Prael
Brouwerij de Prael is about more than just great beer. This social enterprise was born of a love of authentic brewing, and the desire to create a space for people who may be struggling to find work, no matter what the reason. Providing job opportunities for people who have been unable to find or hold down employment elsewhere, the crew are like a big family, whether they work seven days or seven minutes a week. Visit their brewery on the Oudezijds Voorburgwal to check out their traditional methods, and of course sample four of their delicious brews, or for a more laid back vibe pull up an armchair in their brewpub and work your way through the menu of hoppy pilsners, IPAs and tasty bar snacks!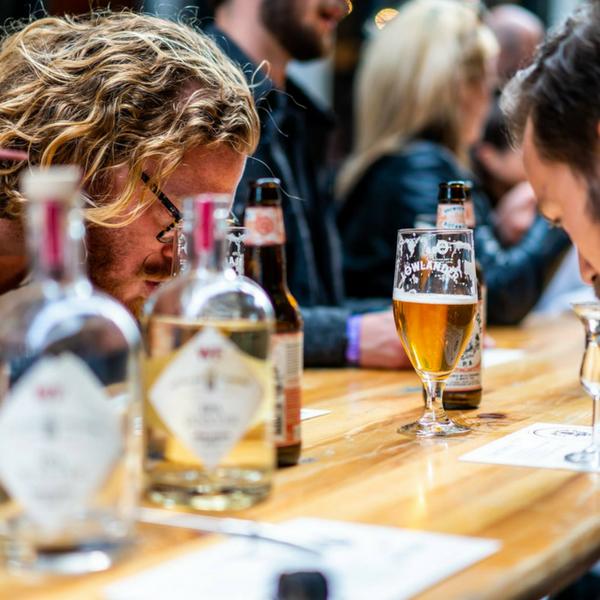 Proeflokaal Wynand Focking
Even-though this tasting tavern is right in the middle of the city; tourists do not often find Proeflokaal Wynand Fockink. Located on a tiny street next to Dam-square here you can get a real taste of The Netherlands. With the limited space and opening hours it is usually full, but definitely worth visiting. You can find an enormous selection of homemade liquors, stored in dusty old bottles and barrows, making you feel like you're travelling back in time.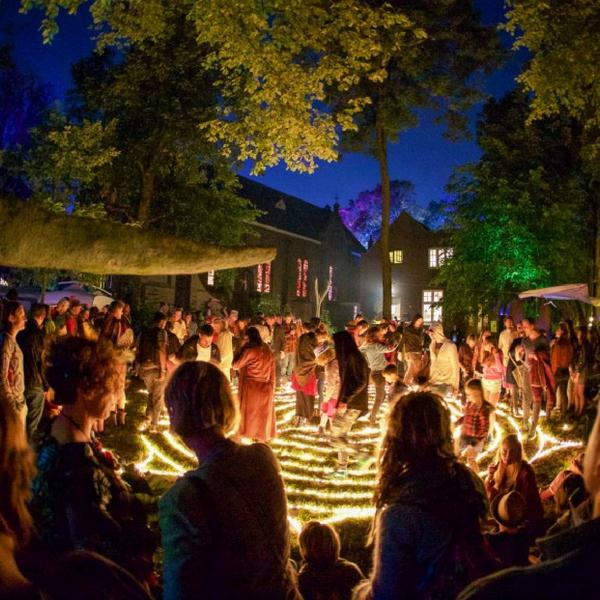 Ruigoord
On the western fringes of Amsterdam sits a creative village which in keeping with Amsterdam's tradition was once a squatter's village but today is a legalised artist's colony. This sleepy old village hosts some of the best parties in the city, and is known particularly for its Landjuweel Festival, a five day cultural feast featuring everything from experimental theatre to spirit workshops. Expect the unexpected and to be blown away on any visit to Ruigoord. Even if you can't make the festival (which takes place annually at the end of July), don't miss one of their legendary trance parties in the abandoned church, the market in the village or their occasional 'Public Works' weekends, where the resident artists fling open the doors of their studios so you can see the village's painters, sculptors, writers, poets, goldsmiths and musicians at work.
Photo: Ruigoord.nl
Popular Amsterdam Experiences
Select an experience and let one of our Hosts personalise it to what you want to see & do