Amsterdam Neighbourhood Guide: De Pijp
De Pijp is one of Amsterdam's most popular neighbourhoods, but there's more to discover than just the tourist hotspots if you know where to look! Our local Huanhuan has put together a neighbourhood guide to De Pijp so you can see the area like a local. From its working class roots to being the multi-cultural and bohemian area it is today, De Pijp has evolved into a vibrant and loved by locals area. Check out our guide of the shops, restaurants and bars that are a well loved, and well worn, part of local life here!
By Huanhuan Guo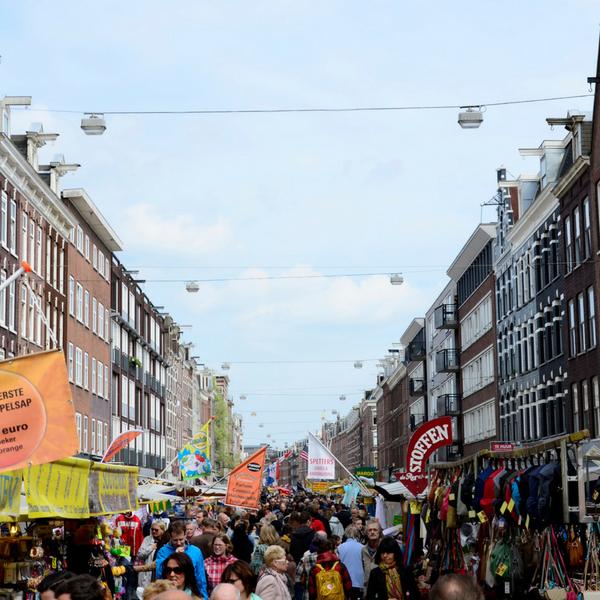 If there is one neighborhood you can't leave Amsterdam without visiting, it's De Pijp. Not only is it one of the most groovy and happening neighbourhoods, but it has something to offer for every class and taste thanks to its evolving history. The area (especially 'oude pijp') was built quickly and cheaply from so-called jerry-buildings to accommodate a rapidly growing population back in the 19th century. It was the neighbourhood of the working class and poor people. Due to the rapid expansion of Amsterdam, De Pijp later became central, upscale and more expensive.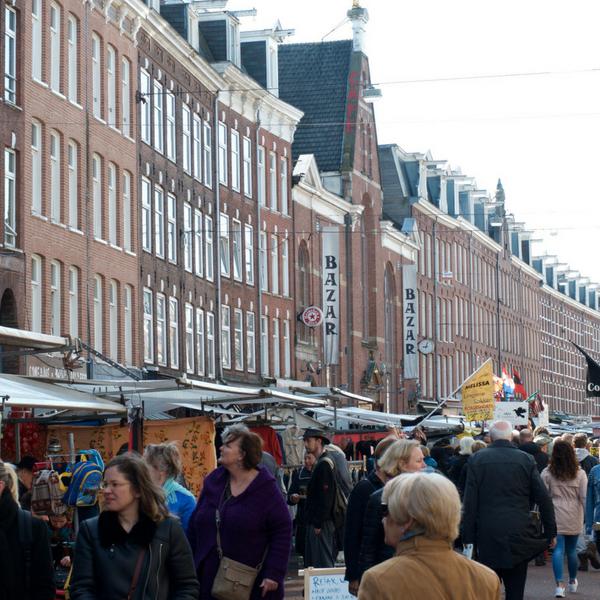 Many writers and artists moved there, most streets are named after Dutch painters, such as Jan Steen and Vincent van Gogh, and the area was soon nicknamed the Latin Quarter. From the iconic Albert Cuyp market to a vibrant collection of hip hotspots to social centers, you can easily indulge in this fine mix of old and new Amsterdam for hours - if you know where to go. To make life easier, I've put together a guide to some of the highlights for you, but there is much more to be discovered!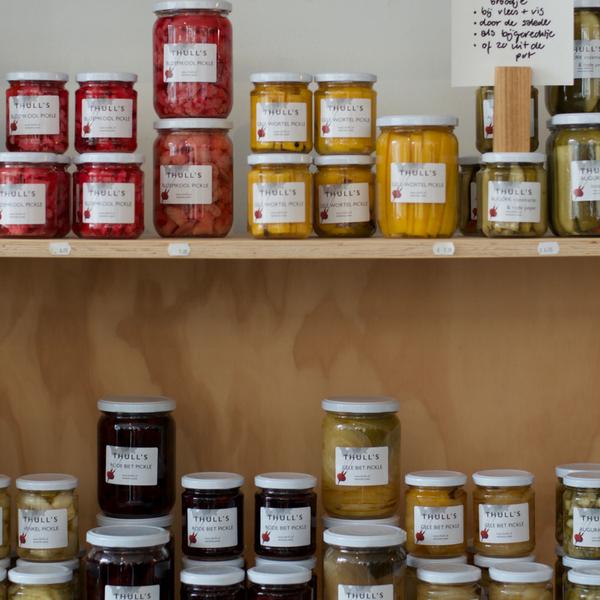 Eat
Foodies: De Pijp is definitely a paradise with its generous selections of cuisines where there is something for everyone. Craving some meat? Then you don't want miss Cannibale Royale on Ruysdaelkade, it has a very meat-centered dinner menu and a lighter lunch menu. Serving all-time classics when it comes to indulging your carniverous side, but to maximize your experience (and if you've got the appetite) go with L'Absurde - and at 1000g it really is absurd! (For this specific one you need to make a reservation 24hrs in advance). Can't wait until dinner time? No worries, we have The Butcher, Thrill Grill and Geflipt for burger lovers (but they also have veggie options). Sounds like a lot of meat, right? We also want to be environmental and go green so for a light and healthy lunch, you have SLA and Venkel, they both offer organic DIY mixed salads and refreshingly good smoothies and juices.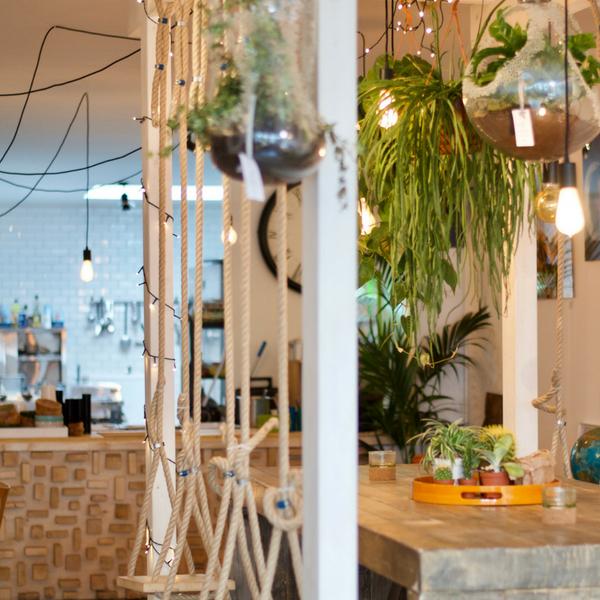 Looking for a vegan or veggie experience? Go to Manamana, The Meets or Hearth, all winning on both presentation and taste. Hearth is the my new favorite among them, it is not only a restaurant but also a small shop selling art collections and their own brand of streetwear, and the Italian owners will surprise you with their hospitality and dedication to vegetarian and vegan food. Did I mention there is also a swing table to lift your experience to the next level? They have live music on every last Sunday evening of the month, so drop by for dinner and some fun. Of course I haven't forgotten the seafood lovers, The Seafood Bar is waiting for you. If you just want a quick bite, Sushito (their poké bowl is a must-have) and Sir Hummus were born for that! Oh, and don't forget to get an ice cream at IJscuypje, it's the best Dutch ice cream, as good as the Italians if I may say so.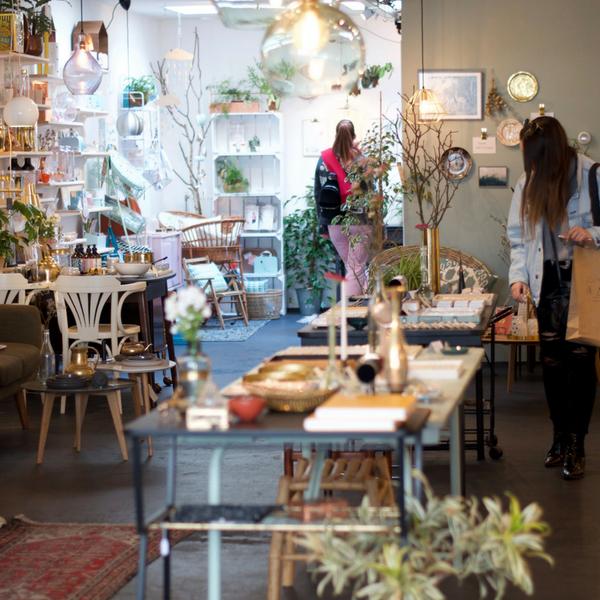 Do
Don't feel guilty eating a little bit more than you originally planned... You could always take a stroll in the neighbourhood to burn some calories. Let's begin with a long walk along Gerard Doustraat. Not because the street itself is extra long, just because it's full of shops (clothing, home decor, accessories, perfume, ceramics etc) to distract you. One of my favourites is All The Luck in the World, a concept store with a fine collection of everything from minimal jewellery to home decor to baby gifts. For a bit of a folk experience, take a walk in the Albert Cuyp Market. It is the busiest market in Amsterdam and largest daily market in Europe, but people either love it or hate it, so you can speak for yourself after you've paid a visit! If you do love it, you have to eat the herring at the market to maximize the experience.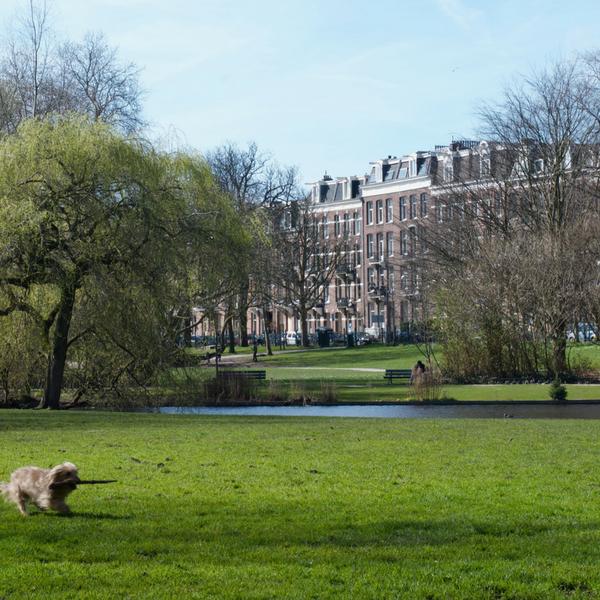 For lovers of outdoor green spaces and slow paced living, take a walk in Sarphatipark to appreciate this little urban oasis and experience the 'park life' of locals. If you are into the underground and alternative scene, pay a visit to De Molli. Its history can trace back to Amsterdam's early squatters movements and it is now a legalized non-profit social center which is run by volunteers. Every day is different here; you can have a cheap beer at the squat pub, attend one of the film screenings or listen to some acoustic bands, there are also evenings you can ask questions about squatting in Amsterdam- everything is possible.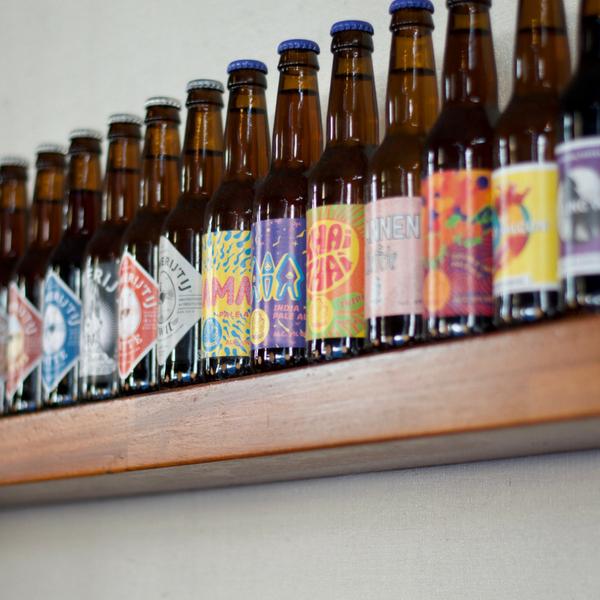 Drink
After all the food and activities, it's time for a drink. De Pijp is a popular after work hangout, so your chance to mix with the locals has come. There are many bars to choose from but Eerste van der Helststraat is a buzzing haunt all year round. Go to Flamingo for a selection of local crafted beers and an ultimate 'gezellige' (cozy) vibe. If you don't like to drink on an empty stomach, simply walk a little bit down to Boca's where you'll find delicious finger food and a wide selection of drinks.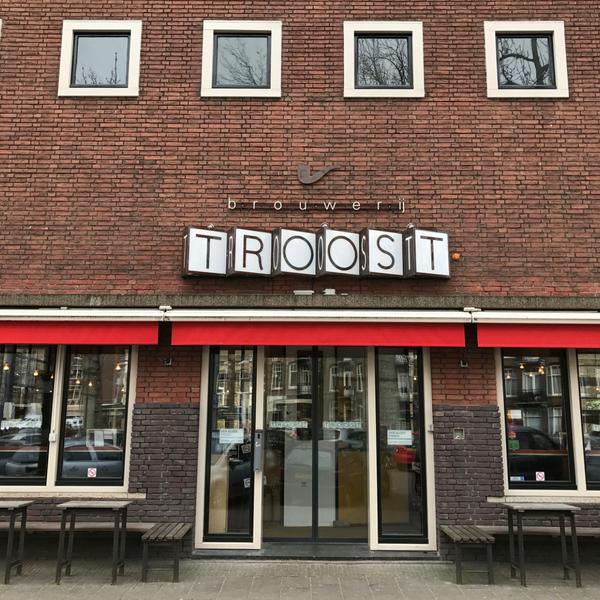 And for people who are really crazy about (craft) beer, you can't miss checking out Troost! All the beers are crafted in their own brewery and they are always experimenting with new recipes. Troost is also a socially and environmentally conscious place, they work with people who have problems integrating into the labor market, use green energy and take their recycling seriously. Not that into beers and would like a more luxe experience? Head south to Twenty Third on the top floor of Hotel Okura; here you can have an exclusive panorama view of south Amsterdam, accompanied with a glass of champagne or your choice of cocktails. A toast to the dazzling life!
Popular Amsterdam Experiences
Select an experience and let one of our Hosts personalise it to what you want to see & do