How does it work?
1

Tell us about you!

Once you book, fill in a quick questionnaire and tell us what you'd like from your experience.

2

We introduce you to your perfect local

Build your perfect experience together

3

The best part!

Experience the city like you would with a knowledgeable friend living there
Would you like to speak to someone?
If you're unsure about what experience to book or would like more information on how it all works, just email me here. I or someone from our Customer Experience Team will get in touch so we can suggest the perfect personalized experience for you.
If you prefer to speak to someone, feel free to send us your WhatsApp or cell number and we'll give you a call back.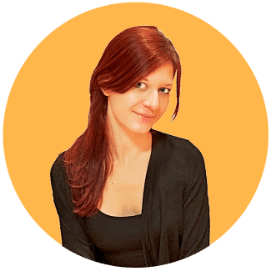 Anna Kerekes
Anna Kerekes | Co-founder
Reviews for this experience
Best Guide Ever
I recently had the pleasure of going on an 8 hour private mostly walking tour with Cityunscripted guide Malcom and it could not have gone better. Malcolm was informative and easy going and happy to share his city with me in an enjoyable and unhurried manner. I was traveling on business so was alone and the day with Malcolm was as if I had a friend who lived in the City take me around. The price for the tour was many times less expensive than with other companies and I was able to tip generously for great service without the entire cost being excessive. This is as good as it gets!
July 2019
Flot by
Peak was a fun guide. He conducted a TON of research before our trip and individualized our experience! What a beautiful park and an extraordinary hike—Figure 8 pools!!
A Feast for Foodies in Sydney
Malcolm, our guide, met us by the ship and took us on an amazing travel experience. We went by ferry, light rail, and walking tour throughout the city. Not only did we get to see and taste much of the city we learned much about it as well. One of the definite highlights was the Fish Market. We booked this on Viator and loved it!
An excellent morning with John
John met me at my Airbnb in Redfern and headed off on the train to Circular Quay. John shared some of the history and great places to take photos, my main reason for hiring a guide. We saw all the main sites and some out of the way places. John went above and beyond to orient me to the city.
Can't find the right experience for you?
Just because it's not here doesn't mean we can't offer it.
Get in touch and the City Unscripted team and hosts will help create the right experience for you.
Any questions?
If you're unsure about anything you can
reach us on any of these channels.