How does it work?
1

Tell us about you!

Once you book, fill in a quick questionnaire and tell us what you'd like from your experience.

2

We introduce you to your perfect local

Build your perfect experience together

3

The best part!

Experience the city like you would with a knowledgeable friend living there
Would you like to speak to someone?
If you're unsure about what experience to book or would like more information on how it all works, just email me here. I or someone from our Customer Experience Team will get in touch so we can suggest the perfect personalized experience for you.
If you prefer to speak to someone, feel free to send us your WhatsApp or cell number and we'll give you a call back.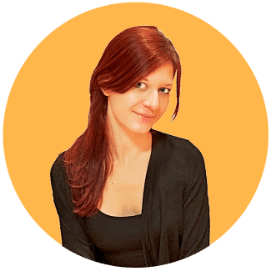 Anna Kerekes
Anna Kerekes | Co-founder
St Kilda as a local
My host Chris was awesome. He was very thorough, helpful and friendly with a sense of humour. Quite informative and he took good care of me. Thanks Chris, you were truly awesome.
Great walking tour of Melbourne with Chris
Chris was very open to doing what we wanted. In our case coming from out of the country, he asked for our interests before we ever arrived and designed a walking tour for us!
Personalized Melbourne, Australia Walking Tour with Chris
Our tour host, Chris, conveniently and promptly met my husband and I at our hotel lobby. We did not receive an introductory email which Chris sent...no worries.....he conducted an impromptu interest survey before we "rolled." Based on our responses and my mobility limitation (I use a manual wheelchair pushed by my husband), Chris guided us around older, as well as, trendy areas of attraction around Melbourne. He provided historical, unique, and curious information about the sites. Admirably, Chris knew the location of public lifts to access different street levels by the Yarra River. We were pleased that Chris did not insist on a set route, rather, prioritized our likes and needs. Chris's varied life experiences initiated fun conversations on a number of topics. Overall, an enjoyable private tour of Melbourne with a knowledgeable, personable and friendly host.
Can't find the right experience for you?
Just because it's not here doesn't mean we can't offer it.
Get in touch and the City Unscripted team and hosts will help create the right experience for you.
Any questions?
If you're unsure about anything you can
reach us on any of these channels.