How does it work?
1

Tell us about you!

Once you book, fill in a quick questionnaire and tell us what you'd like from your experience.

2

We introduce you to your perfect local

Build your perfect experience together

3

The best part!

Experience the city like you would with a knowledgeable friend living there
Would you like to speak to someone?
If you're unsure about what experience to book or would like more information on how it all works, just email me here. I or someone from our Customer Experience Team will get in touch so we can suggest the perfect personalized experience for you.
If you prefer to speak to someone, feel free to send us your WhatsApp or cell number and we'll give you a call back.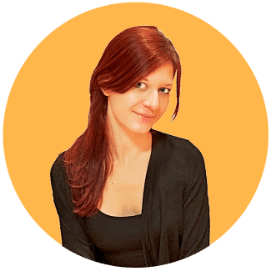 Anna Kerekes
Anna Kerekes | Co-founder
Reviews for this experience
Night in Kyoto
This was one of the best trips I have done. The walk around Gion itself is awe-inspiring whilst our guide was 1st class in terms of knowledge, explanation & interest. It is a must-do event for everyone.
October 2019
A fun experience.
We greatly enjoyed the Night in Kyoto tour with our guide Fauzi. He met us at our hotel and introduced us eagerly to numerous interesting places. We were listened to and all our questions were answered expertly. We definitely would not have been able to do this on our own. A fun experience.
October 2019
Fun and Interesting Tour
This tour was a lot of fun and my guide Taibi did a great job in making me feel like a local. I was shown many great places that would be easy to overlook otherwise.
September 2019
Can't find the right experience for you?
Just because it's not here doesn't mean we can't offer it.
Get in touch and the City Unscripted team and hosts will help create the right experience for you.
Any questions?
If you're unsure about anything you can
reach us on any of these channels.