How does it work?
1

Tell us about you!

Once you book, fill in a quick questionnaire and tell us what you'd like from your experience.

2

We introduce you to your perfect local

Build your perfect experience together

3

The best part!

Experience the city like you would with a knowledgeable friend living there
Would you like to speak to someone?
If you're unsure about what experience to book or would like more information on how it all works, just email me here. I or someone from our Customer Experience Team will get in touch so we can suggest the perfect personalized experience for you.
If you prefer to speak to someone, feel free to send us your WhatsApp or cell number and we'll give you a call back.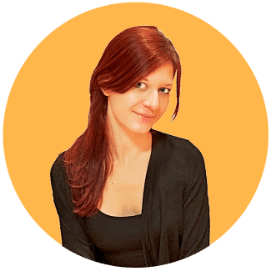 Anna Kerekes
Anna Kerekes | Co-founder
Reviews for this experience
A must-do for foodies.
I originally had this tour planned for Tokyo, but I'm so happy I ended up doing it in Kyoto. The food was absolutely delicious. Honestly best food I had in all 3 cities I visited in Japan. Eko is an awesome guide. Very helpful, good taste in food and just fun to talk to. If you love food like I do, definitely go for it.
October 2019
Juraj - probably the best tour guide ever!
We had a half day tour of Kyoto with Juraj. It´s probably the best walking tour we´ve ever had. He´s passionate about his city and just loves showing it off. We had a perfect mix - a bit of history, culture, etc. Yuri is an exceptional guide as he is highly intuitive and so can quickly see what you want to do or don´t want to do. An exceptional guide!
Perfect Day in Kyoto
We spent a perfect day In Kyoto with Airi as our guide. Her English fluency was excellent which made communicating with and learning from her very easy and enjoyable. She took us through Ginkakuji, Gion and Nishiki market, and shared her local knowledge of the shops and food stalls. Everyone in our family had a wonderful time, and we're already looking forward to our next visit to Kyoto and spending more time with Airi!
Kyoto: Private Customized Walking Tour with a Local
Although not a native Japanese, Tanya is an experienced tour guide. She knows a lot about Kyoto as well as the history and culture of Japan. She contacted us in advance with a proposal for the private day tour based on our interests. She even managed to bring us to a temple, where a traditional ceremony was held. Thank you for this unique experience Tanya!
Can't find the right experience for you?
Just because it's not here doesn't mean we can't offer it.
Get in touch and the City Unscripted team and hosts will help create the right experience for you.
Any questions?
If you're unsure about anything you can
reach us on any of these channels.