How does it work?
1

Tell us about you!

Once you book, fill in a quick questionnaire and tell us what you'd like from your experience.

2

We introduce you to your perfect local

Build your perfect experience together

3

The best part!

Experience the city like you would with a knowledgeable friend living there
Would you like to speak to someone?
If you're unsure about what experience to book or would like more information on how it all works, just email me here. I or someone from our Customer Experience Team will get in touch so we can suggest the perfect personalized experience for you.
If you prefer to speak to someone, feel free to send us your WhatsApp or cell number and we'll give you a call back.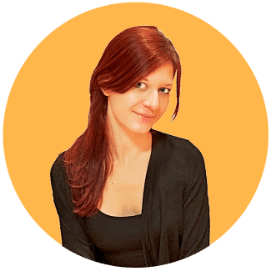 Anna Kerekes
Anna Kerekes | Co-founder
Reviews for this experience
Enjoyed!
Antonio was a great tour guide. We went to several great pubs and enjoyed a great dinner of fish and chips. We were on the Norwegian Spirit cruise ship so instead of using an Uber to travel from one pub area to another, we arranged a taxi to take us back to the ship after dinner which worked out fabulously.
September 2019
Pubing in Dublin
Conor was a great host. Took us to the local pubs rather than the tourist pubs plus his history information on Dublin was very good. Would highly recommend this tour.
September 2019
The only way to do a real pub crawl in Dublin
Through our many years of travelling we've found the only way to even get close to the culture of a place is by a personal tour. Our guide Conor was outstanding, we asked for slice of life and we believe that's exactly what we got—and it was great craic. We're middle aged and we didn't want the typical Temple Bar. We went through that area, but we got the history and some mother's wisdom about the place. One in our party wanted to taste Beamish, the stout of Cork. And who knew this was a challenge in Dublin, it's kind of like how you can't find Old Style outside of Chicago And Wisconsin. But Conor found it and along the way we had a great time that we will always remember. We heard great music on traditional instruments, saw dancers, spoke to interesting people and tried some awesome drink. Conor also had great suggestions on visiting the Chester Beatty library, which will be my next 5 star review. If I could give this experience 6 stars I would.
August 2019
Best
Best visit and host! My host was had great knowledge of the city and was wonderful. I would highly recommend the visit and the host.
Must See Dublin in a Day
Great host with knowledge of the city. Perfect day.
Thank you Kevin!
Despite the rain we had a enjoyable tour!
Can't find the right experience for you?
Just because it's not here doesn't mean we can't offer it.
Get in touch and the City Unscripted team and hosts will help create the right experience for you.
Any questions?
If you're unsure about anything you can
reach us on any of these channels.