How does it work?
1

Tell us about you!

Once you book, fill in a quick questionnaire and tell us what you'd like from your experience.

2

We introduce you to your perfect local

Build your perfect experience together

3

The best part!

Experience the city like you would with a knowledgeable friend living there
Would you like to speak to someone?
If you're unsure about what experience to book or would like more information on how it all works, just email me here. I or someone from our Customer Experience Team will get in touch so we can suggest the perfect personalized experience for you.
If you prefer to speak to someone, feel free to send us your WhatsApp or cell number and we'll give you a call back.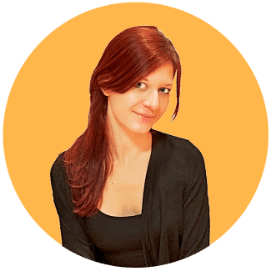 Anna Kerekes
Anna Kerekes | Co-founder
Reviews for this experience
Good decision
I wanted to learn a bit about the practicalities around the city: orientation, the use of public transportation, grocery stores, tips and tricks, places to visit and go out... Aurora helped me a lot with interesting and useful information, she was very kind.
August 2019
Fantastic!
Aurora is fantastic! My husband and I greatly enjoyed our day with her learning the history of historical sites about town. She recommended additions to our itinerary and went above and beyond emailing us further instructions after our tour had ended. A worthwhile experience!
March 2019
Review of Ian in Dublin
Ian did a great job and was very nice. He was very informative and flexible. We would definitely recommend him.
March 2019
Can't find the right experience for you?
Just because it's not here doesn't mean we can't offer it.
Get in touch and the City Unscripted team and hosts will help create the right experience for you.
Any questions?
If you're unsure about anything you can
reach us on any of these channels.