How and Where To Eat Sushi Like A Local In Shinjuku, Tokyo
By Kenji Kitabayasho, who swapped the rice paddies of Akita for the bright lights of Tokyo for university, and is still here 20 years on.
Edited by Kathryn Foley

Sushi is probably the dish that is the most instantly recognisable as Japanese across world, so of course, the question of where to eat sushi in Tokyo is at the top of everyone's list when they visit Japan. I would even say that eating sushi in its home country is reason enough to visit Tokyo! Shinjuku has always been an area with a very high traffic of people, and since so many people pass through all of the time, it's always been open and inclusive to newcomers. This means there are also a lot of incredible Shinjuku sushi restaurants! To eat like a local in Shinjuku, you can't go wrong with sushi. This is a great place to try Japan's famous dish, since there are so many types of sushi restaurants, serving variations from all over Japan. From feasting on the best cheap sushi in Shinjuku to splashing out at high end venues, tranquil and traditional spots to crazy and fun restaurants, you'll find it all here. So here are my recommendations for the best places to eat sushi in Shinjuku.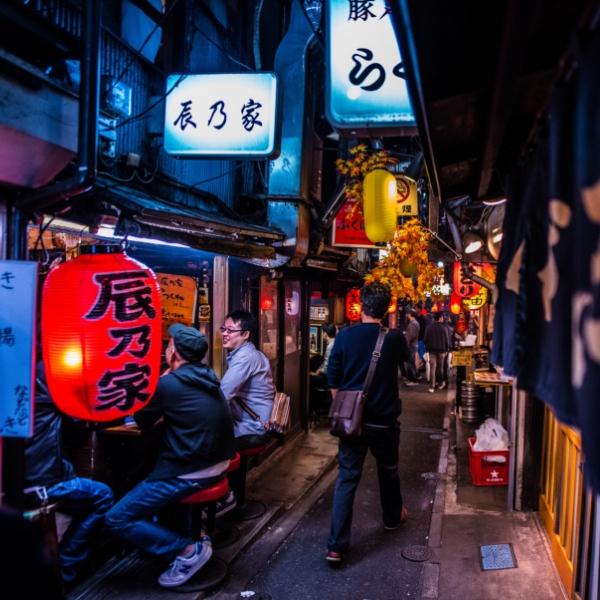 Shinjuku is a crazy area, and has always been known for its inclusivity and crazy, fun atmosphere. The question of where to eat sushi in Shinjuku isn't hard to answer, but it does depend slightly on the experience you'd like to have. But wherever you go, the most important thing to remember is not to use your chopsticks to point at anything! When it comes to how to eat sushi like a local, we always dip our sushi into soy sauce fish side down, and some people even think you should eat your sushi in a particular order. This last rule isn't super important, but if you do choose to follow it, as a general rule you start with the lightest, white fish, and move towards the darker, fattier fish (like fatty tuna) at the end. Pickled ginger is served with sushi as a palette cleanser, not to go on top of your sushi, and wasabi should be used sparingly if you really want to know how to eat like a local in Shinjuku. Something else to keep in mind is that some places might not accept foreign guests; this isn't because they don't want to serve you, but because they're worried about making mistakes with communicating in English, so if you can, go with a Japanese local! My final tip is to always order the omakase option - this is the chef's recommendation for the day.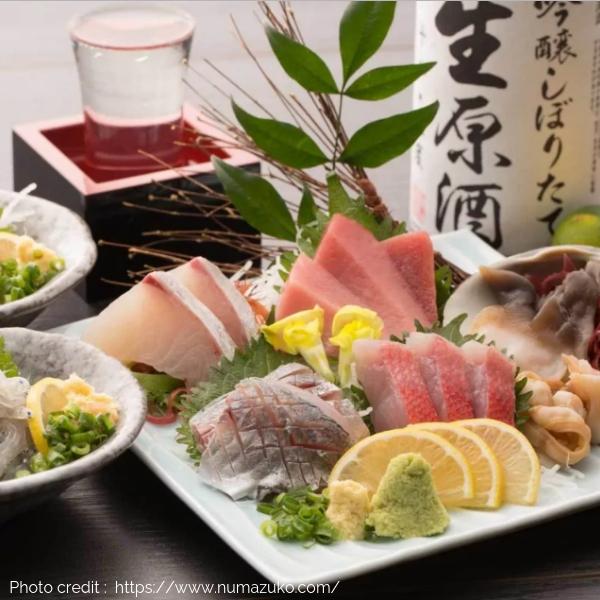 Numazukou
This is a kaitenzushi restaurant, which means sushi train. Sushi train restaurants usually serve sushi closer to the budget end than high end, but Numazukou is actually somewhere between the two. They serve really high quality sushi, but without the price tag of an à la carte sushi place and they're known for the really generous toppings which don't compromise on quality despite the big portions. It's just next to the east exit of the JR Shinjuku Station, but it can be tricky to find so make sure you know which exit you're leaving from, and their menu is also offered in English.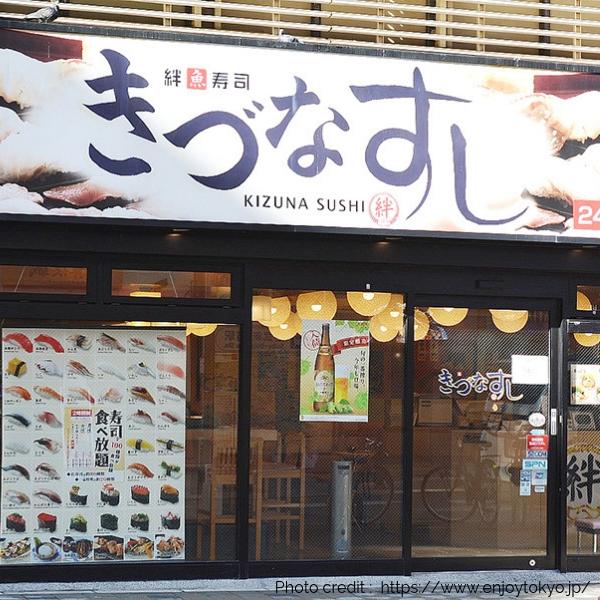 Kizuna Sushi
This is a great place to visit if you want to try lots of different types of sushi, especially those like sea urchin, but you don't want today the price tag which normally comes with them at high end sushi bars. Kizuna Sushi has an all-you-can-eat option, which has almost every type of sushi (except otoro tuna, the fattiest kind) on the menu making it great value for money. If you're not feeling super hungry, you can also order from the usual menu, but I think the all-you-can-eat option is great for visitors, because it's an opportunity to try sushi which you may not normally be tempted to order in case you don't like it, you're unsure exactly what it is or you're put off by the price. It also happily just so happens to be some of the best sushi in Shinjuku, so whatever you choose you know it's great quality!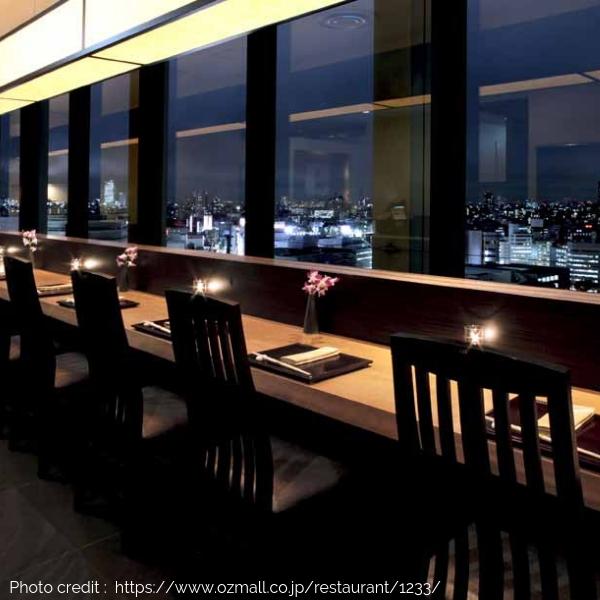 Misen
If you like your sushi with a view, Misen is the place for you. It's not quite the rooftop, but they're sky high at fourteen floors up; by day you have sweeping views of Shinjuku Gyoen National Garden carpeting the city below, and by night the 180 degree view of bright city lights is really something to see. This restaurant originated in Kyoto, so their menu features a lot of traditional dishes you would normally associate with the Kansai region, including regional ramen, but the sushi is also really good! They're really passionate about serving only the best quality produce, and use fish from their own fisheries and vegetables specially grown just for them. It's a great example of how Japanese cuisine is respected as an art form, the base of which is painstakingly cultivated, chosen and prepared ingredients.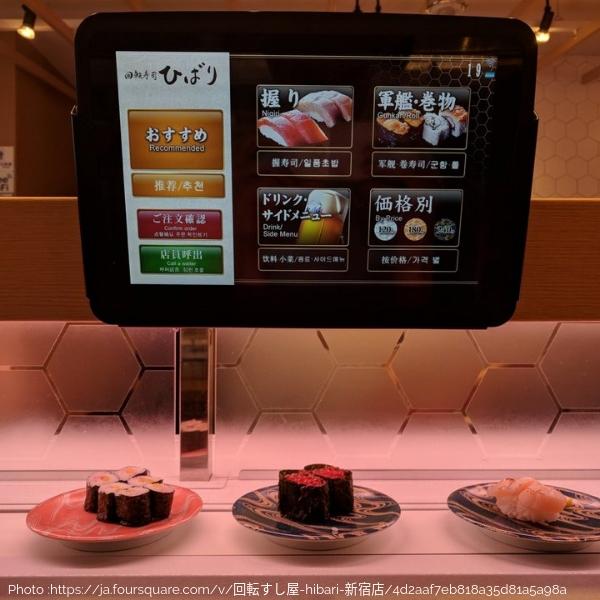 HiBaRi
This is another kaitenzushi restaurant, aka sushi train or conveyor belt. It's a great value conveyor belt restaurant, but the chefs are constantly preparing dishes to order too. The staff here speak English, so if you've just arrived in Tokyo or aren't completely sure of yourself when ordering, or you want to know exactly what you are ordering, this place is a safe bet to get you acquainted with what to order, and what you like. But it's always full of locals too, thanks to the quality of their dishes, the freshness of the fish and the light yet sticky rice. Just remember to bring cash, as they don't take card.
This is my favourite sushi place in Shinjuku, and encompasses what's so great about the city - high quality sushi, and highly advanced technology! As is the case in most Tokyo restaurants, not only sushi places, the chefs only speak Japanese - enter the touch panel! So as you know now, kaisen or kaiten-zushi means conveyor belt sushi, and Misakiko is the name of the harbour where their fish is sourced. At this sushi shop, you can use the tablet in front of you (which is in Japanese and English) to order dishes which you don't see streaming past your seat. Even as a local who's so used to eating in these kind of places, there's still a certain kind of child-like joy in ordering on a tablet, then watching your sushi speeding towards you on the conveyor belt. They also make a good miso soup, which is the perfect palette cleanser (along with the pickled ginger - which is actually why we serve it with sushi) to sip on while you're deciding what to choose next!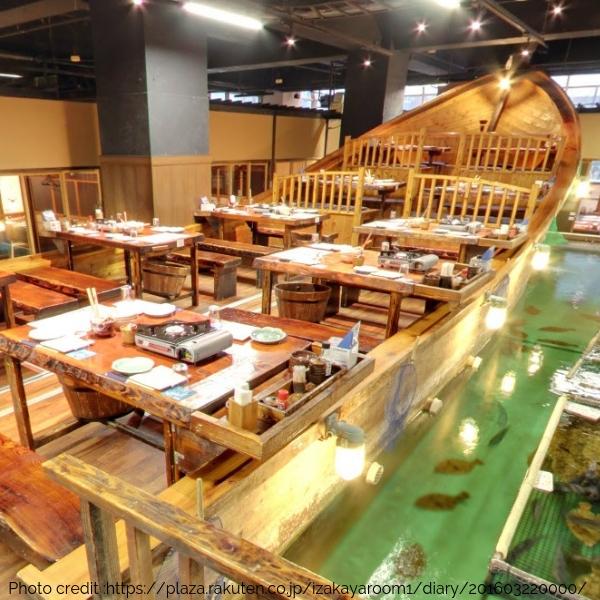 Fishing Restaurant Zauo
Zauo is a sushi restaurant with a twist: you catch your own fish! Not one for the purists among you, but it's a really fun and unique experience, and I'm sure it will be the freshest sushi you'll have ever eaten. You can also order from the menu, but it's actually cheaper to catch your own fish! You can choose which species you'd like, and then you fish in the correct pool. Once caught, a chef will expertly prepare your fish however you'd like it, whether it's as sushi, sashimi or cooked. It's not exactly subtle what the theme is, there are tables aboard a wooden decking area that's designed to look like a ship, surrounded on all sides by water. When you're ready to go and get your fish, you go down to the ground level and dip a net into the water to catch whichever you have your eye on (there's no fishing rods involved, it really is a lot easier than it may sound). It's an entertaining way to eat sushi, and although not exactly traditional will make for a fun night out, or lunch time eat to remember with your family.
Popular Tokyo Experiences
Select an experience and let one of our Hosts personalise it to what you want to see & do