10 Must Eat Foods In Rome
Roman cuisine is known for its flavourful traditional dishes featuring fresh, seasonal ingredients from the Roman Campagna. Like to rub shoulders with the locals when you travel? And eat no-frills traditional food? Then follow this guide to the top 10 local foods to try in Rome and discover the beauty of authentic Roman food!
By Emma White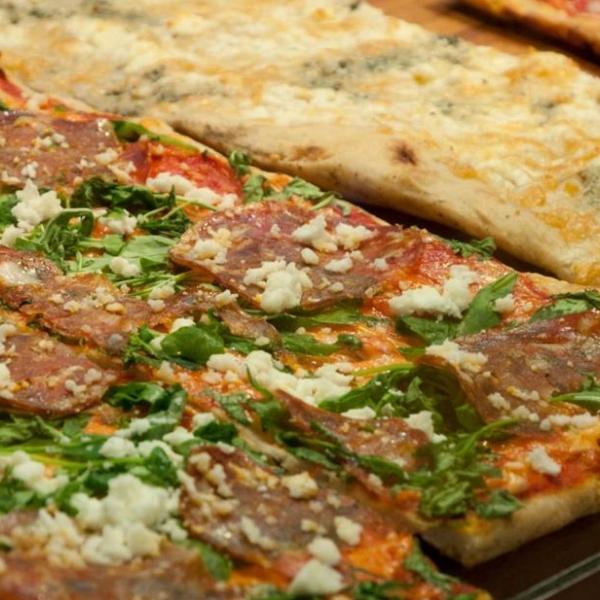 Pizza Romana (Obviously)
No trip to the Italian capital is complete without pizza, right? I'm sure we can all agree that it would be a serious crime to visit Rome and not stuff your face with multiple slices of hot, crispy, cheesy pizza. While not as famous as its Neapolitan cousin, Roman pizza is just as delicious and comes in two different forms: al taglio (by the slice) and tonda (round). Visit Pizzeria da Remo (Piazza Santa Maria della Liberatrice 44), a popular choice amongst locals for authentic Roman-style pizza and arrive before 8pm to avoid long queues.
Photo: BBC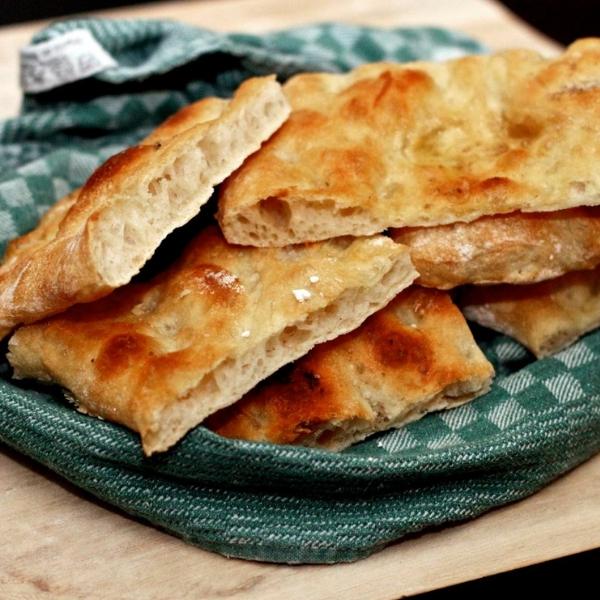 Pizza Bianca
What pizza bianca (white pizza) lacks in toppings it certainly makes up in flavour. This style of pizza omits the classic tomato sauce topping and is instead brushed with olive oil, sprinkled with sea salt and finished with fresh rosemary. This dish represents the simplicity of Roman cuisine and makes for the perfect savoury snack. Try yours at Antico Forno Roscioli (via dei Chiavari 21).
Photo: 37 Chefs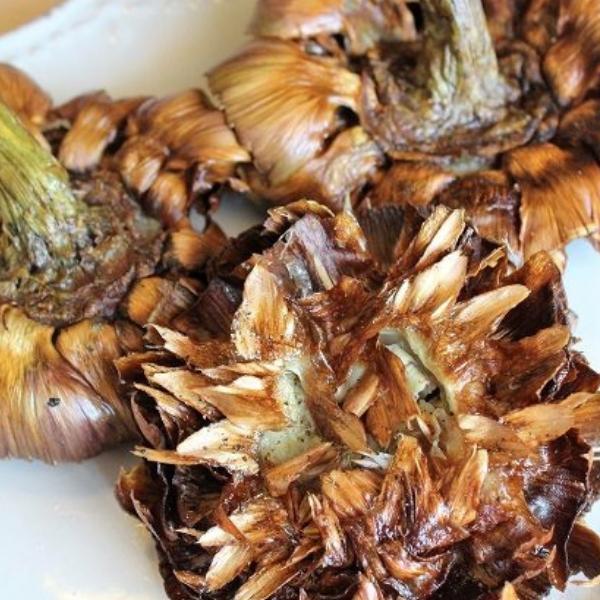 Artichokes
This intriguing and versatile vegetable has long been an ambassador for Roman food. These days you can find artichokes served in restaurants all year-round, however for a taste of the cherished local globe artichoke (carciofo romanesco) at its best, visit Rome during the cooler months when it is in season. The famous fried preparation, carciofi alla giudia (Jewish style fried artichokes), is most popular in the Ghetto, Rome's historic Jewish quarter, so head on over and try it for yourself at Piperno (via Monte dè Cenci, 9).
Photo: Cucina fanpage
Fritti
The best way to whet your appetite before your main course is with fritti: deep-fried goodies that come in infinite variations, sweet and savoury. A classic choice is supplì, a fried rice-ball with a tomato sauce and a heart of gooey melting mozzarella. Try these at I Supplì (via di San Francesco a Ripa 137), a takeaway joint in Trastevere.
Photo: Eating Rome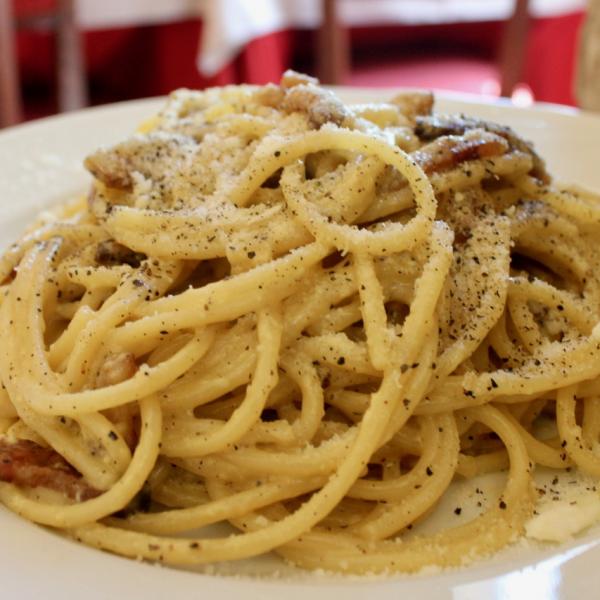 Carbonara
Italians are extremely protective over their traditional pasta recipes and are not afraid to enter into debate about whose way is the right way. This is especially true when it comes to Carbonara. Whether you believe the dish should be made with spaghetti or rigatoni, a whole egg or just an egg yolk, guanciale or pancetta, one thing is for sure: this quintessential Roman classic must not be missed during your stay. Sample a plateful at Trattoria da Danilo (via Petrarca, 13). If you have time, try this dish in more than one restaurant to experience how they differ.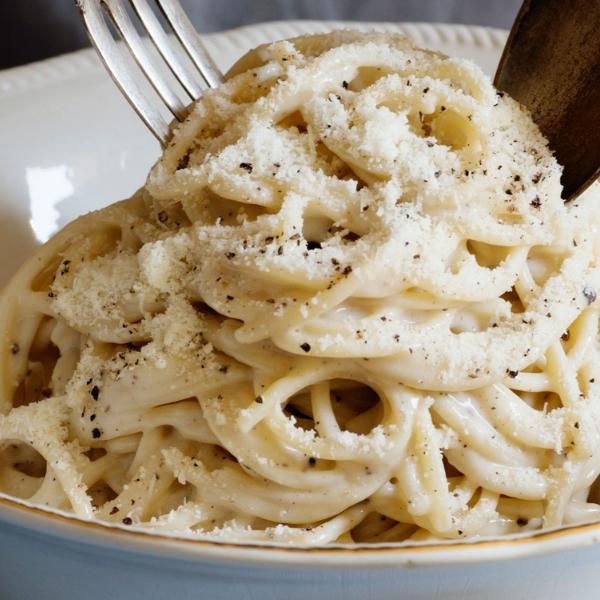 Cacio e Pepe
Cacio e pepe, literally "cheese and pepper", is a minimalist Roman pasta dish consisting of locally produced Pecorino Romano, a salty, aged cheese, and black pepper. The two ingredients are paired with cooked pasta, usually spaghetti, and a spoonful of its cooking water to create a smooth sauce. Sounds easy, right? Wrong. Mastering this dish is tricky and locals often debate over the proper method of cooking. Try it at Salumeria Roscioli (via dei Giubbonari, 21/22), then try it at Cesare al Casaletto (via del Casaletto, 45), known for its more liquid variation, and decide which style you prefer.
Photo: Splendid Table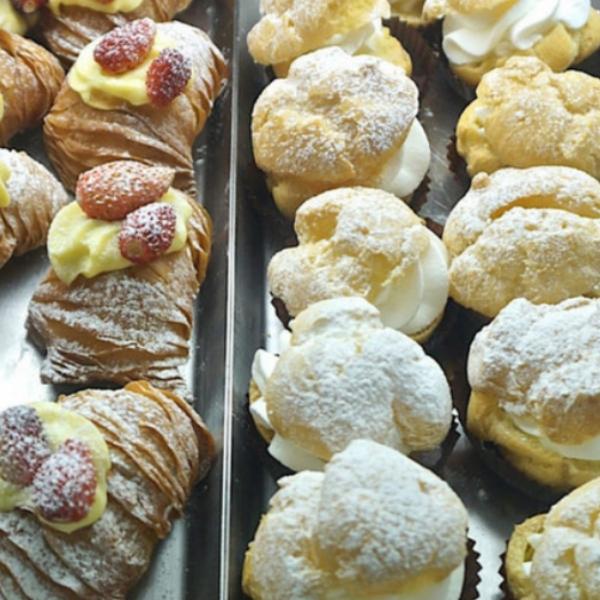 Maritozzi
Maritozzi are sweet-dough buns sliced in half and stuffed with smooth, fresh whipped cream and commonly eaten for breakfast. Try these at Regoli (via Dello Statuto 60), a historic bakery famous for its outstanding maritozzi heaped with whipped cream and strategically displayed at the entrance making it impossible for you to just walk by.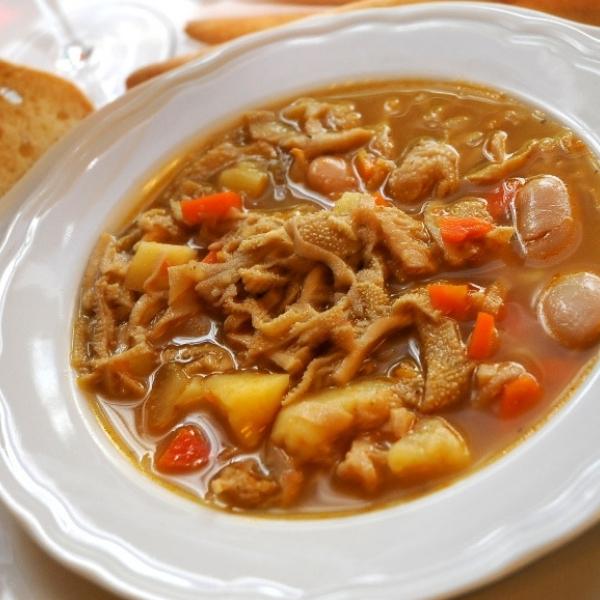 Quinto Quarto
Reffered to as 'quinto quarto' (fifth quarter), offal has long been a staple of traditional Roman cuisine. Historically, meat was distributed according to class with the cheapest cuts being given to the fifth tier made up of workers hence 'quinto quarto'. You'll find offal on most restaurant menus cooked in stews, pasta dishes, soups and more. For the brave ones out there, give it a try at Il Quinto Quarto (via Flaminia, 638).
Photo: sfizioso.it
Gelato
Rome is home to thousands of gelaterias drawing locals and tourists in with aesthetically pleasing rows of colourful gelato and endless flavour combinations. For a taste of Rome's very best frozen treats visit a gelateria that uses all-natural ingredients like Fior di Luna (via della Lungaretta, 96).
Porchetta
Porchetta is deboned pork with layers of oozy fat, crispy skin, stuffing and herbs, rolled up and slowly spit-roasted. This local speciality can be found all over the city in many different forms. Try it at Panificio Bonci (via Trionfale, 36) sandwiched between crisp pieces of pizza bianca.
Popular Rome Experiences
Select an experience and let one of our Hosts personalise it to what you want to see & do