5 Essential Tips For Visitors In Tokyo
Tokyo is the largest city in the world, a vast metropolis where ancient traditions collide with the most cutting edge contemporary culture. So it's no surprise that for first time visitors, it can be a little confusing to find your bearings and get dialled in to city life in Tokyo like the locals! So whether it's your first time visiting Tokyo and you want to know how to make it out of the airport or you're looking for Tokyo travel hacks and local tips, check out our top 5 practical tips for visitors to Tokyo.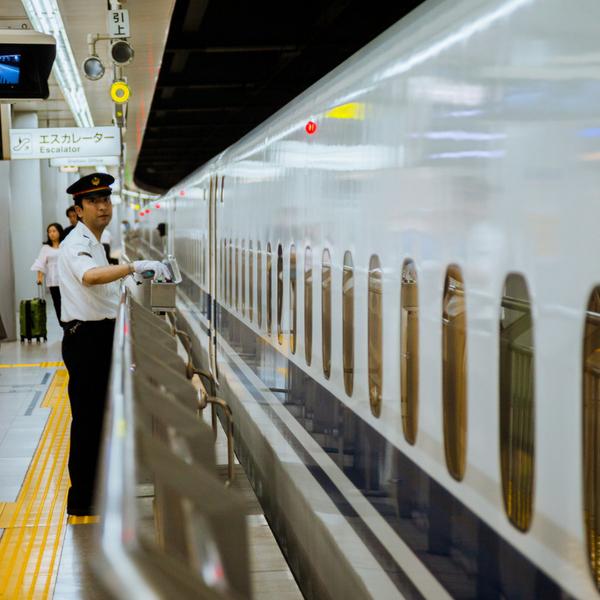 Getting to the city from the airport
So you've just landed in Tokyo, you're probably starting to feel a little jet lagged. Luckily Japan has one of the most efficient and convenient public transport systems in the world, which makes getting from the airport to your accommodation a breeze. There are two airports in Tokyo, Narita and Haneda. From Narita, the best option in terms of value, speed and convenience is to take the Skyliner train, which requires an easy transfer onto the JR Yamanote line if you're going to major stations like Shinjuku, Shibuya, Ikebukuro or Tokyo stations. You can also take the Narita Express which goes direct to major stations like Tokyo Station, Shinjuku and Shibuya. It's also worth remembering you can only buy Express tickets at the airport, and with a foreign passport, but if you have a Japan Rail card you can activate it and begin it's validity period to get into town. If you're landing at Haneda, you can take the Tokyo Monorail for just 490 yen ($5), or the Keiku line's Airport express which stops at Shinagawa and continues on to Asakusa.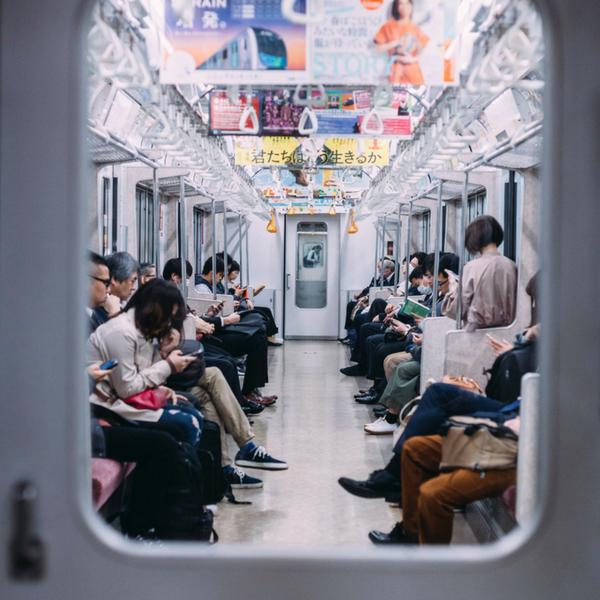 Get a Suica or a Pasmo card
Japan's public transport is incredible, but it can be a little confusing at first to work out which tickets you need to for each journey, especially on the subway as there are two metro operators as well as Japan Rail who each require you to buy different tickets. So instead of the time consuming hassle of figuring out what you need to buy to go where, simply buy a Suica or Pasmo card, top up and you can use it on all lines. You can buy them at the airport when you arrive, at the major JR stations or from vending machines (for the Suica, you pay ¥2,000, which includes a ¥500 deposit, and you can then top up as much as you want - but make sure when you return the card that you've used all of the remaining credit, otherwise you'll be charged a ¥210 handling fee). And in typical Japanese fashion, you can even use them at convenience stores, vending machines and to pay for taxis. If you're travelling further afield than Tokyo, both Such and Pasmo are a great choice as you can also use it throughout Japan's other major cities like Osaka, Kyoto, Nagoya, Fukuoka.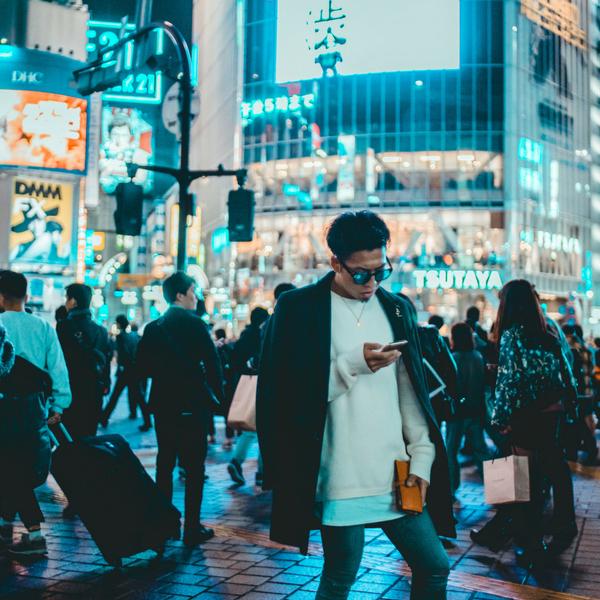 Rent a pocket wifi
You're in Japan, so join the future! These nifty little devices are incredibly popular among the Japanese, they're powerful enough that you'll always have a good connection even on the move and they'll save you loads of money. You might be tempted to buy a local SIM card, but we much prefer a pocket wifi - and if you're travelling with your partner or friends you can split the cost of keeping all your devices online, since you'll likely be together most of the time. You can book one of these how-did-I-ever-live-without-you gadgets online a few days before your arrival, and either pick it up at the airport when you arrive or have it delivered to your accommodation. Then, when it's time to head home you simply put it in the return envelope provided, and drop it in a post box (we usually use the post office at the airport). There are several options depending on how much data you need so make sure you look around for the best options, but we've used Global Advanced Communications who offer a deal of ¥5,550 ($53) for a seven-day rental plan if you book in advance.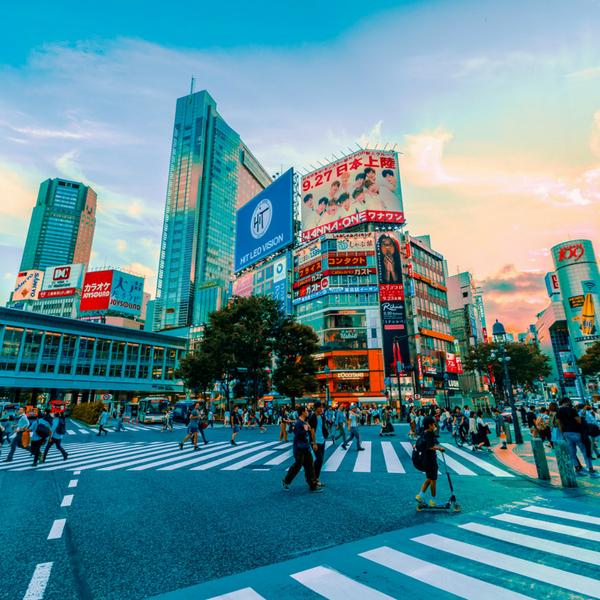 Getting cash
We know we said that when it comes to tech, Japan is way ahead of the game, but we'll admit that for some mysterious reason, it can be surprisingly difficult to find ATMs which accept international cards. But as long as you know what you're looking for, withdrawing cash shouldn't be too much of a problem. The ATMs that do can be found in 7-Elevens, post offices and Citibanks, as well as some other convenience stores like Family Mart and Lawson. 7-Elevens can be found pretty much everywhere in Tokyo, so you'll never be far from an ATM when you really need one, but it's worth noting (again, we're not exactly sure why) that usually you'll be unable to withdraw money in the 10 minutes around midnight.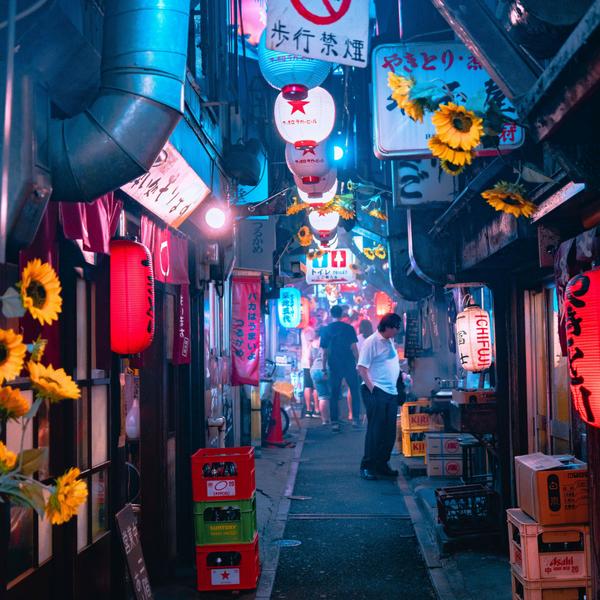 Withdrawels in a foreign country
It might sound horribly obvious, but make sure your card is activated for withdrawals in a foreign country, since it can be frustrating to finally locate an ATM only to have your bank start meddling and put a block on your card (why don't they telepathically just know that you're on holiday in one of the coolest cities in the world?). If you are a European resident then check out WeSwap, which is a platform that allows travellers from around the world swap currency with each other with no hidden costs so you can really save quite a bit of money. They issue you with a prepaid Mastercard which you can load with the currency of your choice, which you then use to withdraw cash without having to worry about the extra charges!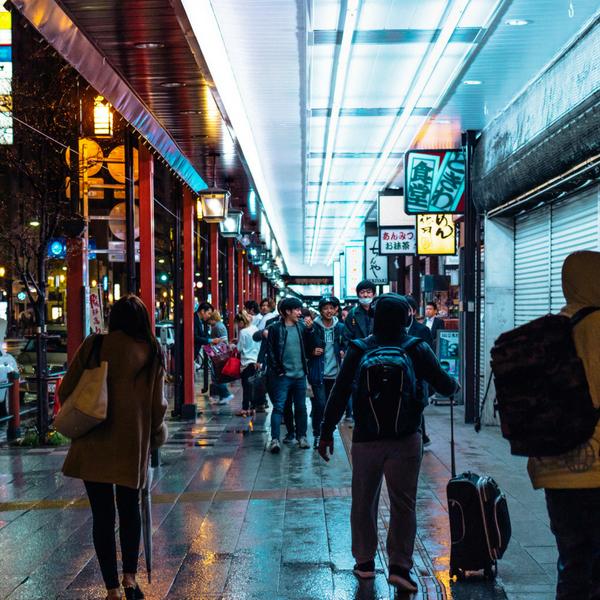 Use Takkyubin and forget about dragging luggage around
The Japanese are amazing at creating convenience, and who doesn't love a little extra convenience - especially when you're travelling? Takkyubin is a uniquely Japanese service, which translates loosely to 'the fast delivery of luggage to your home'. You can send your luggage from the airport to your hotel and vice versa, or to your next destination, and not have to worry about squeezing it onto busy commuter trains, dragging your suitcase on the subway or holding on to your bags as well as your family as you. We recommend Yamato, the company who came up with the concept, as they not only offer hourly storage too, they even have international delivery services. So if you overdid it with the shopping (we always do), simply get in touch and your new gadgets, clothes or souvenirs will be home before you are!
Popular Tokyo Experiences
Select an experience and let one of our Hosts personalise it to what you want to see & do