Best Things To Do in Mexico City at Night
By Francesca de Luca, the sophisticated Italian who made Mexico City her home
Mexico City has something to offer to everyone on its nightlife menu - and if you're wondering what the best things to do in Mexico City at night are, you've come to the right place. From places to eat in Mexico City where you can start your night off with some yummy bites, to an insight into where to get a drink or two, then endless options for where your night could take you, this Mexico City nightlife guide will be your new best friend. Nightlife is Mexico City is anything but boring, so get ready for a whirlwind of bright lights, new friends, soul-stirring music and probably a tequila or two. Even if you're just stopping over between flights there's always time for an adventure! As in any metropolis, use precautions and tips to stay safe and you'll have an awesome night, whatever you choose to do!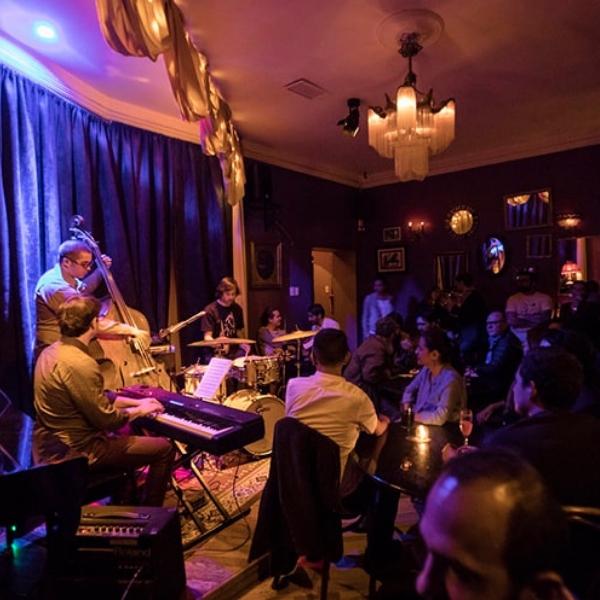 Music
In the dazzling Mexico City, music is the protagonist in every story, from the streets to the bars to peoples' homes. For jazz and blues lovers like me, there's not only the famous Zinco in the heart of Mexico City, but other hidden gems to discover in Mexico City at night. At Casa Franca in La Roma, you can sip some tasty cocktails in their speak-easy style den while you listen to a live band. For those looking for more of a hipster vibe an, head to El Departamento. True to its name, this bar is set up to look like an apartment in La Roma and offers cool music. For something more eclectic, one of my favourite spot is Centro Cultural España, a beautiful building right beside the Zócalo, Mexico City's main square. It is known for its amazing DJ and live band-fuelled parties. Definitely a must in the city's old downtown if you're looking for things to do in Mexico City at night.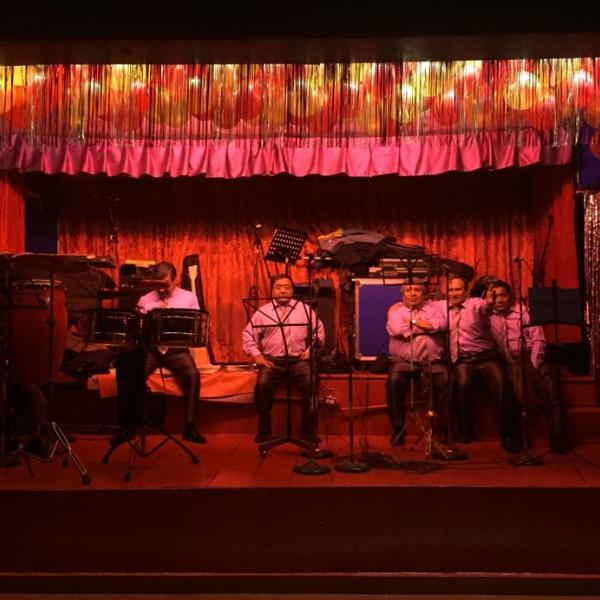 Dance
If music takes a big part in Mexican daily life, so does dancing. You can find places to dance any kind of music you like, but salsa and cumbia are the kings of the Mexico City nightlife scene. If you're up for great mojitos and some salsa, don't miss out one of the most notable late night dance spots, Mama Rumba, located in La Roma and Polanco. It's a guaranteed fantastic evening out! For something more classic and not touristy, head to Salon San Luis or Barbazul, where you can dance to great live music and men have the chance to practice with a fichera, a woman who dances for a few pesos. Pata Negra, located in La Condesa, organizes salsa classes on Wednesday and Saturday as well as regularly hosting live music gigs of different kinds.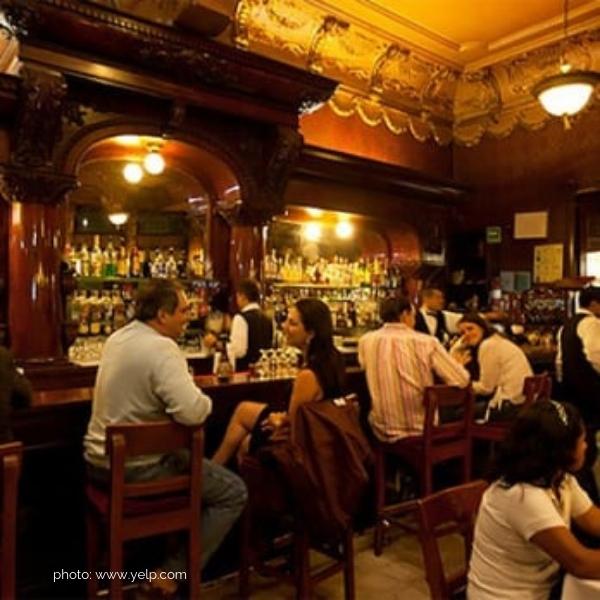 Bars
Bars in Mexico City are certainly a rich collection. For a quirky and traditional vibe accompanied by tequila and some good bites, go to La Opera in the city centre, an historical cantina where revolutionary hero Pancho Villa famously fired his gun at the ceiling in 1910. For some great signature cocktails, Licorería Limantour is the place to go and is one of the most famous bars in the city. Taste one of their creations while enjoying the great ambience enhanced by an art deco style decor. For a more vibrant atmosphere, head to Puquerìa Insurgentes in La Roma to try some pulque, an ancient Mexican drink - this is really eating and drinking like a local! Visiting this bar is one of the best things to do in Mexico City at night, as each of its four floors have a different style of music and decor so you'll never be bored! For those looking for a more exclusive and sophisticated experience, try Condesa DF, which has become one of the trendiest bars in Mexico City and offers impressive views of the La Condesa borough from the rooftop of the namesake hotel.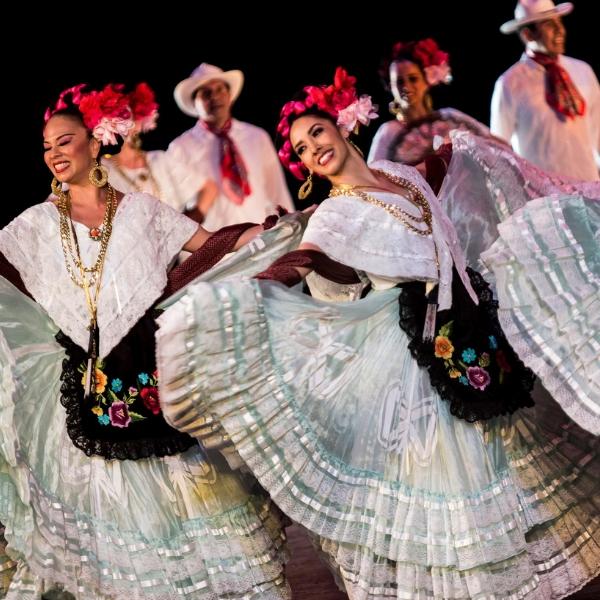 Culture and tradition
The capital's cultural life is as vibrant as it is diverse. There are plenty of theatres offering shows where being able to speak Spanish isn't a must. Don't miss out the folkloric ballet that regularly takes place in Bellas Artes, the palace of the arts located in the Alameda, the park of the historical centre - it's one of the best things to do in Mexico City at night if you're looking for something away from the city's bar scene. Curated by Amalia Hernandèz, it is a marvellous show representing Mexican legends and myths through an explosion of colours and at the rhythm of traditional music and dances. Check Bellas Artes website for information on the show as well as on other opera and ballet events. If you are in the city the last Wednesday of the month, don't miss out Noche de Museo, when majority of the city's museums leave their doors open until late and offer talks, workshops, exhibits and music. With its numerous museums, the capital has something to offer everyone!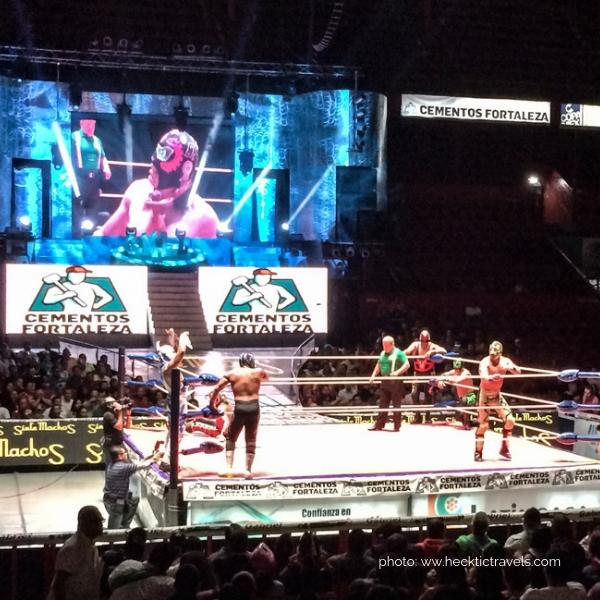 Fun
If you're looking for something fun to do in Mexico City that's slightly more adventurous but still very traditional, join the locals at a lucha libre show to experience something very Mexican. Enjoy a spectacularly colourful and acrobatic show and be ready for a vibrant environment rich in insults and shouts – a very good way to get rid of the stress piled up during the week. Buy tickets at the Arena Mexico's website, and remember that Fridays offer some of the best nights for a lucha libre show. Plaza Garibaldi is another very traditional spot for a weekend night out as it is filled with Mariachi bands playing traditional music. Fun guaranteed! Head to Salon Tenampa, one of the oldest cantina in the square, where you'll be serenaded with Mexican music while having a drink. Don't wander away from the plaza, though as this is not a safe neighbourhood, and make sure to go with a group. You shouldn't explore this place alone, but with friends is always a good night out!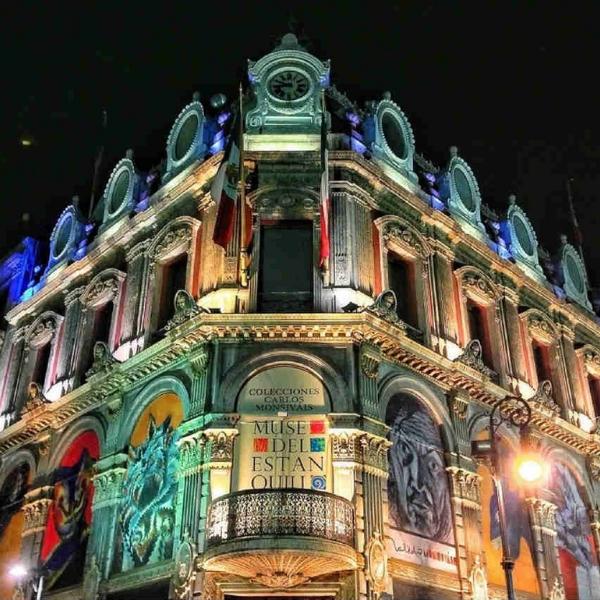 Popular Mexico City Experiences
Select an experience and let one of our Hosts personalise it to what you want to see & do