Unusual Things To Do In Bangkok That Are Not In Your Guidebook
By Sopa Weeraho, the bubbly expat who talks quirky hidden gems in Bangkok that aren't necessarily found in your everyday guidebook.
Edited by Kyra Tarr
If you're looking for unusual things to do in Bangkok that go a little beyond the beaten tourist trail, here are some fun suggestions for you to try! Bangkok rewards the curious traveller, so don't be afraid to follow your feet down intriguing alleyways and into exciting marketplaces. Get lost in a sea of colour, flavour, noise and kindness; the essential ingredients to any Bangkok holiday. You'll taste fruits you've never seen before, communicate in a language without words, withstand some hair-raising traffic and immerse yourself in an ancient culture. Prepare for your excursion into the urban jungle and get ready to kickstart your trip to Bangkok with this unusual list of things you won't find in your run of the mill guidebook. But, if you'd like a more structured approach, check out this list of things to do in Bangkok in 3 days that will provide all of the fun, minus the hassle - you'll find abandoned city structures, forgotten villages, authentic travel and cultural explosion!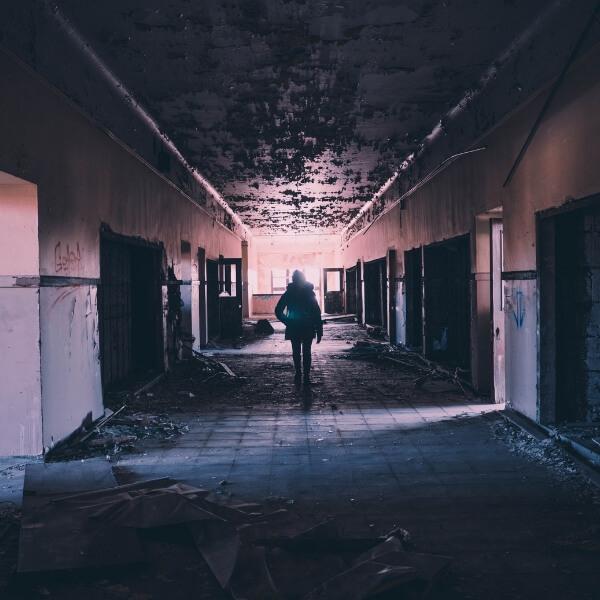 Climb The Ghost Tower
Intended as a luxury apartment block with views over the Chao Phraya River, Bangkok's Sathorn Unique skyscraper now stands eerily abandoned in the middle of the bustling city, just off Charoen Krung Road. The construction process ground to a halt during the 1997 Asian financial crisis and so for the past 20 years, it has been gathering stigma and is believed to be haunted. This detail hasn't stopped travellers from climbing to its 47th floor in search of magnificent views and, let's face it, a bit of a thrill. Although considered an unsafe location in the past, the building's owner has since recognised its potential and has opened it to tourists. It's definitely considered one of the offbeat things to do in Bangkok. For contrast you might like to visit its twin, Lebua State Tower, found just down the road. This building was featured in The Hangover: Part 2 and is a flourishing, albeit creepy reminder of what the Ghost Tower could have been.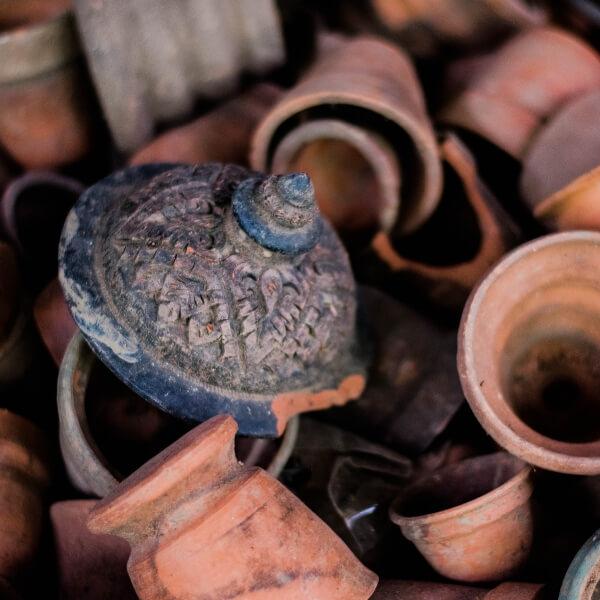 Visit Koh Kret
If you're looking for non touristy things to do in Bangkok, many visitors overlook the islands in the Chao Phraya River, found right here in the middle of the city! This island village is best known for its world famous pottery, and is definitely worth a visit. Here you'll discover Bangkok off the beaten path - a man made island formed in 1722, during the construction of what is now known as the Om Ket River. Getting there is half the fun! Board the Bangkok Chao Phraya Express boat, whose final stop is Nonthaburi Pier. From here, you can purchase ferry tickets on smaller vessels that will take you directly to the island. As the pace of day-to-day life immediately slows down, you'll feel as if you've discovered one of the secret places in Bangkok. Once there you can browse the pottery markets, taste your way through some delicious local food, or relax on the river banks with a cold craft beer.
See The Street Art In Charoen Krung Road
This constitutes one of the unusual things to do in Bangkok, because I'm sure you've never considered the city a street art hub? Well, this is changing, and the trick is knowing where to look! Charoen Krung Road is famous for its street art, but it's the sois, or branching off alleyways, where you'll really want to be. Soi numbers 28, 30 and 32 are particular favourites among visitors, as these were the main sites for the BUKRUK Urban Arts Festival in 2016. The large works by prominent artists like Bonus TMC, Alex Face and Lolay are still perfectly intact and add a riot of colour to the sprawling urban jungle of Bangkok. Just around the corner you'll find the Speedy Grandma Art Gallery, which provides some incredible work, minus all the crowds.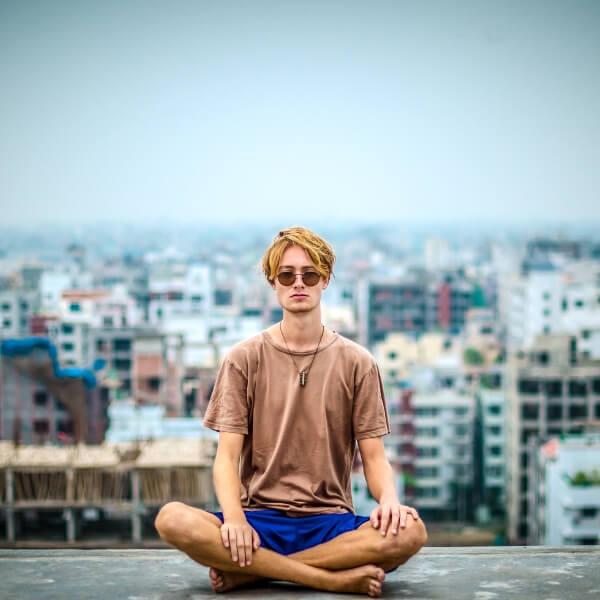 Group Meditation
Instead of taking photos of monks going about their daily business, why not join them for a group meditation class? Mindfulness has lost its reputation as a purely spiritual pursuit, and can be enjoyed by everybody, regardless of your denomination. Participate, don't just spectate, that's the idea here! And whilst every tourist can say they've visited a particular site, not many can claim they've really gotten in touch with the city's essence. A popular class is run by Little Bangkok Sangha in Ekkamai. You can join the Buddhist monks here every Monday from 7PM.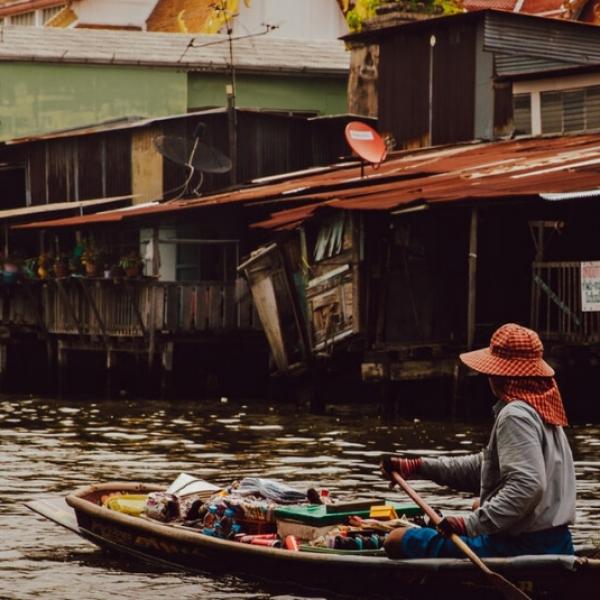 Catch A Longtail Boat
Many charters take tourists on longtail boat rides to floating markets across the city, but what you might not know is that some time ago, this was the main means of transport in Bangkok. One of the non touristy things to do in Bangkok is to find a boat that locals actually use, and float along the less commercial canals. Head down to a discreet pier - there are many - and see which vessels appear to be taking commuters to local destinations. If you'd like a suggestion, try Khlong Phra Khanong's docks. These boats travel the waterways between Sukhumvit Road and Srinakarin Road, so you'll still be in a touristy centre, but following a much more authentic route. If you do this trip in the evening, Sukhumvit comes alive after nightfall and you'll discover all sorts of things to do in Bangkok at night once you hop off. Check out these things to do in Bangkok at night for some more ideas and tips offs on Bangkok's secret bars.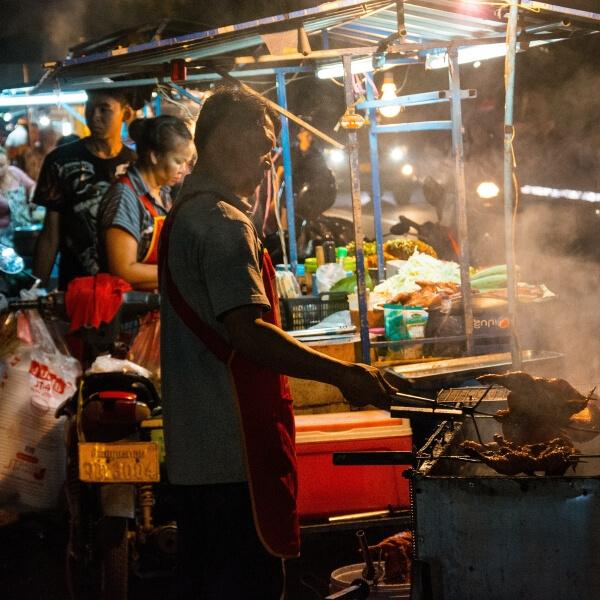 Hua Mum Night Market
Night markets are a dime a dozen in Bangkok, but if you're looking for a less-touristy one, look no further than the Hua Mum Night Market. Granted, it's a little out of the way, being situated in Lat Phrao, but a readily available taxi service should do the trick! With lots of variety, plenty of stalls and a certifiable mountain of food before you, there's much to delight the senses here; vendors are less pushy, prices are decent and a great perk is that it's kiddy-friendly too due to its sprawling layout. From unique artefacts to bright prints and even haircuts done whilst you wait, you can find all manner of weird and wonderful here! As you browse the stalls, be amazed by the hidden gems in Bangkok. Never has every corner of a city had so much to delight, entertain and intrigue. Enjoy a refreshing coconut shake after all your shopping to cool down and unwind.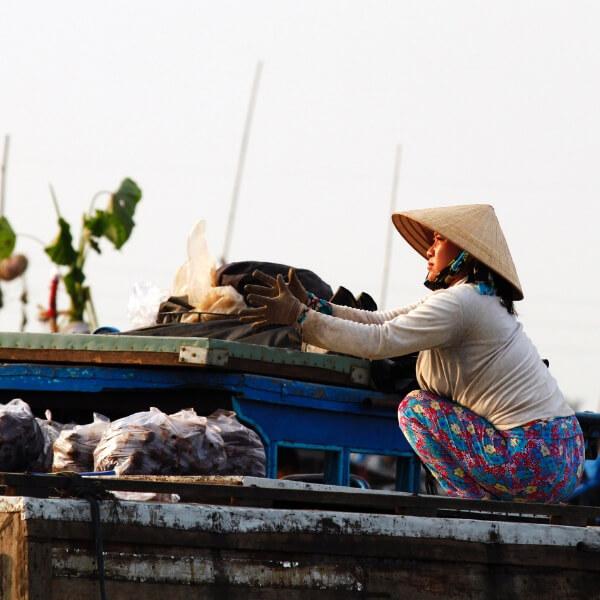 Thonburi
The old Thai capital of Thonburi has been around since the 1700s. For some reason, however, not many tourists venture here, and it is all but forgotten on the western banks of the river. You can venture into this tangle of alleyways and narrow canals and discover all the historic neighbourhood has to offer. Catch a traditional puppet show at the Artist's House or visit the stunning Wat Arun, otherwise known as the Temple of Dawn - which is the only reason most visitors find themselves in this neighbourhood. The area is also home to the oldest mosque in Bangkok, as well as Talat Phlu, where you'll be able to enjoy some authentic local food. Beware, the menus are not in English, nor are the locals particularly proficient in the language, but hey, you asked for the real Bangkok! Consider it an adventure.
Popular Bangkok Experiences
Select an experience and let one of our Hosts personalise it to what you want to see & do