Top 10 Things To Do In Stockholm Alone - A Guide For Solo Travellers
By Charilaos (Harry) Christopoulos
The cycle-loving, bookclub-going Greek who made the true Venice of the North his home.
Edited by Holly Stark
When planning a solo Scandinavian adventure to Stockholm, it's important to get the most out of the city and ultimately see everything you want to see. If you find yourself wondering "is Stockholm safe?", there's no need to worry, Stockholm is consistently voted as one of the world's safest cities, so you'll be in good hands. Whether you're taking the plunge with your first ever independent trip or are already a keen solo traveller, discover how to get the best out of trip, uncover the best places to visit in Stockholm and enjoy a Stockholm solo travel itinerary that encompasses the perfect mix of history, modern design, activities and nightlife. Stockholm's quirky cafes, art scene and magical cultural spots provide just a few of the many great things to do in Stockholm alone. Navigating independently in Stockholm is no trouble at all as transport links are simple and efficient. Regardless of how you travel, make this trip for you. So long as you're travelling with an open mind and ready for spontaneous conversations with fellow travellers and locals, you will be sure to have fun.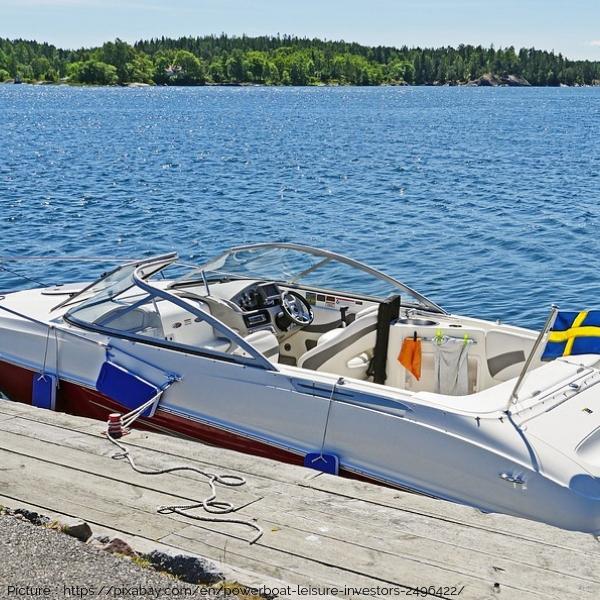 Try Water Sports in Summer
As a city built on fourteen islands, with 57 bridges and a huge body of water, water sports are popular with both locals and tourists alike in and around Stockholm. As the sun appears in summertime, you can find many locals grabbing a bicycle with a picnic basket and heading down to the water to kayak through the twinkling rivers, sprawling islands and sun-kissed lakes of Stockholm. The city is lively in summer, and as soon as there's a hint of warmth in the city air, out come the boats; sailboats, yachts, small motor boats, paddleboards and row boats. Boats can be easily rented and you can always join a class, club or group to meet like-minded people. If you want to swim in Stockholm, you can freely do so - anywhere. Even if that means jumping off the steps at the City Hall into Lake Mälaren, in front of the castle, the Grand Hotel, or off the rocks of Södermalm.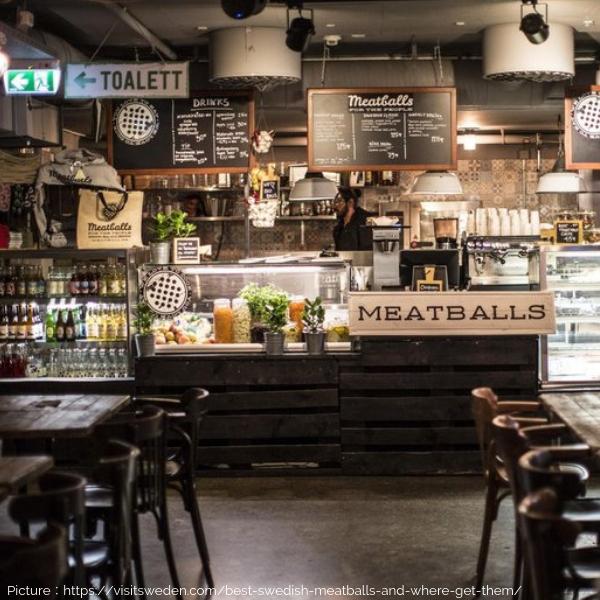 Eat World-Famous Swedish Meatballs
Trying the famous Stockholm meatballs is a must for any foodie visiting Stockholm. Made of beef and pork, Köttbulla are famous Swedish meatballs. Stockholm is known across the world for its meatballs, so it really is a must try dinner for any meat eater. The sides are great; mashed potatoes, lingonberries, rich gravy and pickles. Each restaurant has its own creation, with chefs working away to provide the most refined, traditional or inventive flavour-packed meatballs. Meatballs for the People, a quirky restaurant in Södermalm, is worth heading to if you're eager to try tasty melt-in-the-mouth meatballs. Made from whatever happens to be in season; veal, pork, beef, elk, deer, wild boar and even bear, there are plenty of opportunities to step outside of your food comfort zone when in Stockholm. For for those who don't eat meat, the spot offers vegetarian weekly specials; soup and salads, and tasty cakes and pies. Meatballs for the People is popular, great for eating alone in Stockholm, but it's best to reserve a table in advance to prevent missing out on their inventive approach to traditional Swedish food. It's located on Nytorgsgatan 30 in Södermalm and is open from Sunday to Thursday 11am–10pm, and Friday and Saturday from 11am to midnight.
Dance the Night Away
If you're a party lover, there are plenty of opportunities in Stockholm to put on those dancing shoes and enjoy a great night among the city's two main areas for partying: Södermalm and Stureplan. Södermalm district is the perfect place for a calm, artsy vibe with options for bigger things. Stureplan is home to big clubs and big money. They have strict door rules, commercial venues and long queues. Each club has its own rules, and security is high. But it is extremely safe, so going out at night is not a problem for Stockholm solo travel safety. Bouncers can be demanding so it's always best to arrive sober, with a smile on your face and with a classy outfit - go for black clothes if you're unsure. There are clubs for all ages, and all kinds of people: LGBTQ+ venues, an Abba disco, 24-hour party boats and clubs with Swedish DJ's. If you're looking for other things to do in Stockholm at night, check out Fotografiska, a contemporary photo gallery by the water in the Södermalm district. Home to four unique large exhibitions and 20 small exhibitions, as well as a book and souvenir shop, restaurant and gallery. From Sunday to Wednesday, it's open from 09.00 to 23.00, and between Thursday and Saturday 09.00–01.00 with the option to purchase beer, wine and other beverages in the café.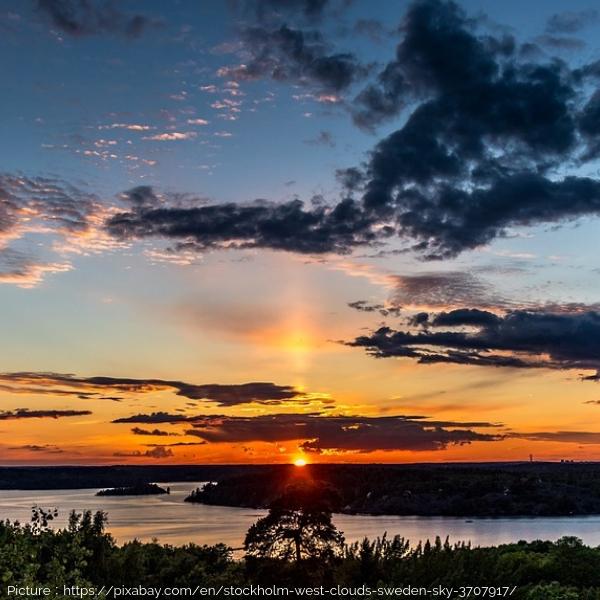 Enjoy the Landscape
Your Stockholm travel guide would not be complete without the opportunity to experience Nordic life outdoors, as the locals do, enjoying its spectacular landscape. Stockholm has a low population for a capital city; it's relatively quiet, calm, and natural in terms of resources. You don't have to go far to alter the scenery of cement, church spires and steel to vibrant green pine trees and dark blue waters. Head to one of the Stockholm's 300 nature reserves, national parks or lakes which attract both wildlife, locals and visitors alike, and soak up the sun and natural vibe. A perfect day for me includes a bicycle, a fruit filled basket, a bit of good food from the market, a bottle of wine and one of Stockholm's many islands. Perhaps take a boat from the city centre to Hammarby Sjöstad and enjoy 360-degree view of Stockholm. Seeing the landscape is a must see for any Stockholm travel.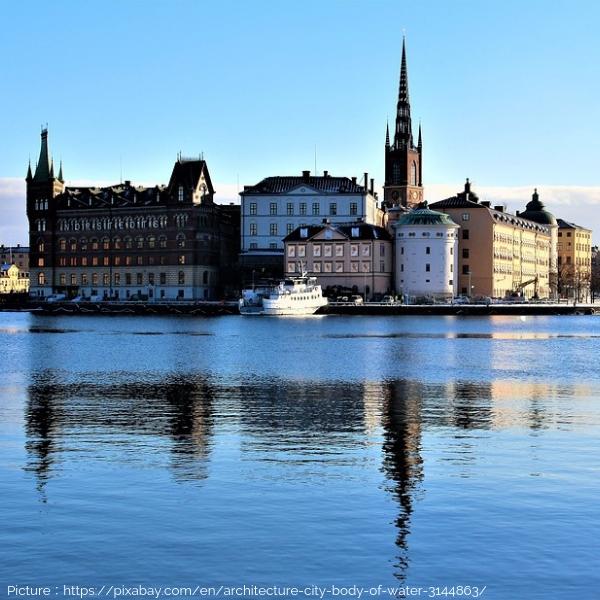 Try Winter Sports in Winter
As well as being visually spectacular, the city offers a variety of great things to do during winter. It's probably the best time to get a true perception of Stockholm life, as in summer many locals head to summer houses in the archipelago. If you want to explore a snow-covered playground, January or February is the best time to visit Stockholm. Winter is typically from early December to mid-March. During these months the average temperature is just below 0˚C, however there can be days where it drops to -15˚C. What gives Stockholm the edge is that you don't even need to leave town to enjoy winter sports.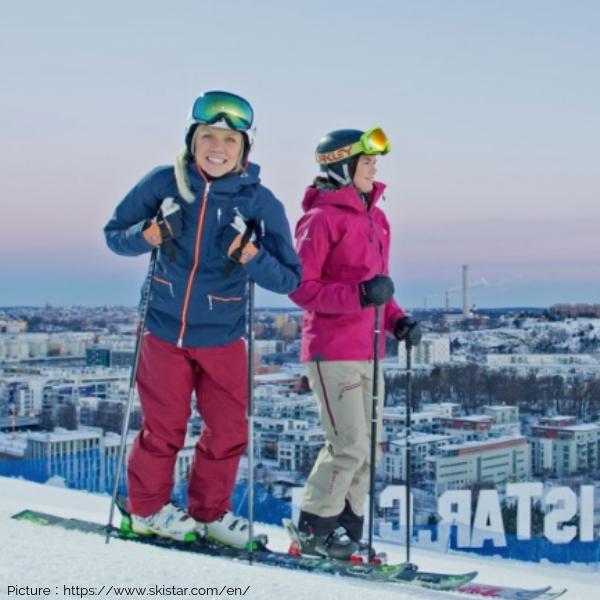 Just below Södermalm is Hammarbybacken, a small ski hill with a lot to offer: 4 ski runs ranging from green to black, 2 T-bar lifts, a café serving hot chocolate, amazing views of Stockholm's sparkling city lights, access via public transport and a ski school with rental equipment available. Within 20 minutes you can be back in the city centre. Alternatively, head to Stockholm's largest ski slope in a nature reserve on Lake Albysjön. Flottsbro is home to 5 ski slopes, 3 lifts, a snowboard park, sledding hill, a restaurant serving hot meals, a ski school, rental shop and red log cabins with a kitchen, bathroom and balcony available to rent, sleeping 2 to 6 people. It's important to know that Stockholm gets six hours of daylight in peak winter months, and some days can feel absorbed by darkness. Swedish locals combat the darkness with fairy lights and candles.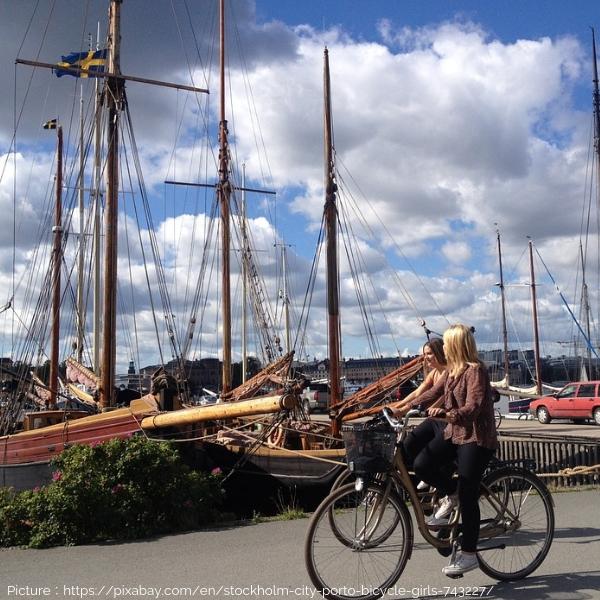 Hire A Bike
The best way to see Stockholm in a day is on a bike. Weather providing, Stockholm allows cyclists to coexist harmoniously with other transport. The city has cycle lanes and paths throughout, and it's easy to connect between islands on two wheels. Buy a three-day or season pass and borrow a bike from 140 sites around the city from April to October. The three-day pass is available at Pressbyrån and many hotels around the city. You can also rent a mountain bike or tandem by the hour or for several days at a place located on the dock of Strandvägen, close to many of Stockholm's attractions including the central green island of Djurgården. Guided tours are available in English during the summertime if you feel like teaming up with someone else.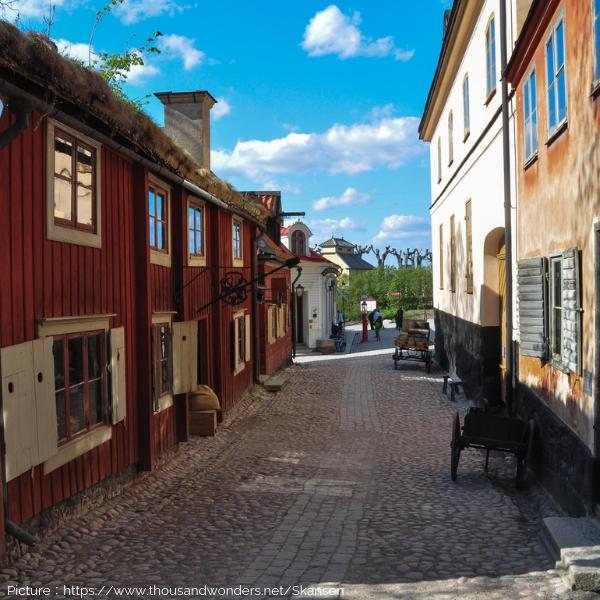 Visit Skansen
Teacher and academic Artur Hazelius founded the first ever open-air museum in Royal Djurgården in 1891 with the idea to show future generations what life was like in Sweden before the Industrial Age. More than a century later and Skansen is still considered found among the city's top tips for traveling to Stockholm. With 30 hectares and reconstructed rural homes and farmsteads depicting Swedish life through five centuries, the museum is a fascinating insight into Swedish history and culture. A Sami camp from the Arctic circle, a farm from the remote western Härjedalen province and a open-air zoo with wolves, lynxes, otters, grey seals, reindeer and moose are a few of the attractions.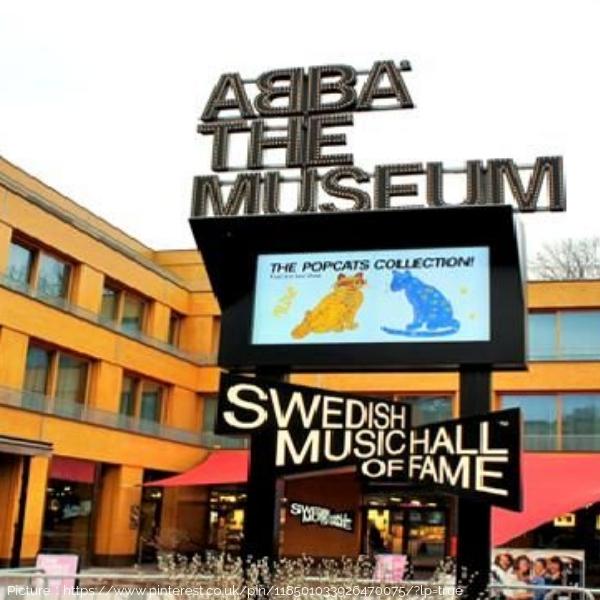 ABBA: The Museum
A trip to Stockholm would not be complete without a visit to the famous ABBA museum. Regardless of your opinion of Sweden's biggest pop group, there's no getting away from their cultural impact. Despite only reigning the pop world between 1972 and 1983, and being many decades after they split up, their music is still adored by many; appearing in film, TV shows and their record-breaking musical and films Mamma Mia and Mamma Mia Here We Go Again. With a ton of ABBA memorabilia, old records, costumes and interactive exhibits to look over, Abba fans will go crazy for the museum.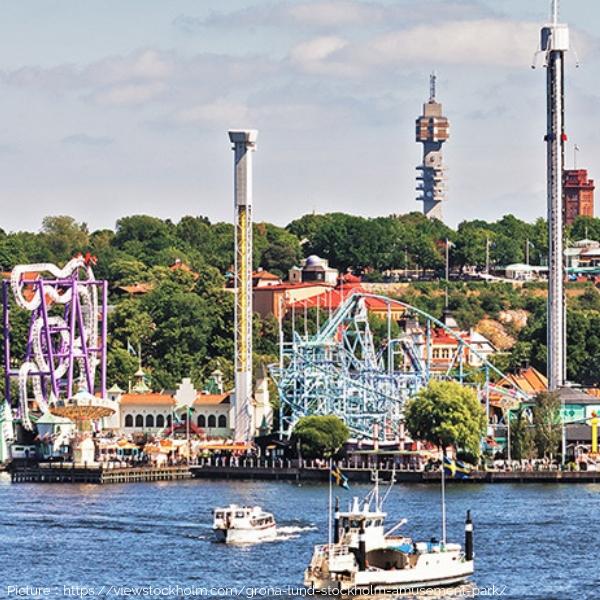 Take a Ride at Gröna Lund
Djurgården, as well as being the city's greenest, most tranquil island, best known for the Vasa Museum which features a giant 17th-century salvaged warship, the Skansen open air museum and the ABBA museum, is also home to Sweden's oldest amusement park. Despite Gröna Lund first opening in 1883, it is very much up to date. Roller coasters are unveiled every few years, like the state-of-art "Insane" and "Eclipse" is a swing ride more than 120 metres in height. The amusement park makes a perfect day for thrill seekers. There are concerts in the park throughout summer, and Paul McCartney, Bob Marley and ABBA are a few of the big names to have played in the park's grounds.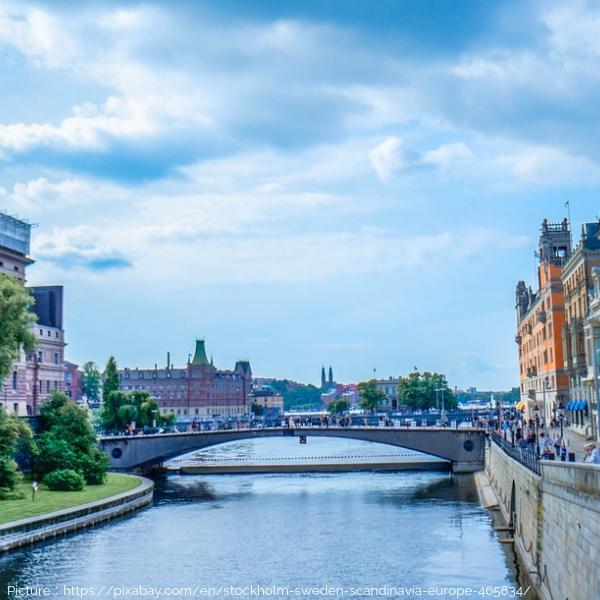 Walk the Cobbled Streets of Old Town
Gamla Stan's cobbled stone streets reveal the city's medieval times and provide an insight into Sweden's history, revealing plenty on culture, civilisation, traditions and how Sweden was ruled. Stockholm's foundation begun here in the 13th century and with the quirky little streets and many inviting cafes, it makes a great place for a walk, whether day or night, winter or summer. Pass by the waterfront, then head to the Royal Stockholm Palace where you can visit the onsite museum featuring a captivating treasury of swords and crowns. Here you can also see the changing of the guard ceremony; a daily tradition since 1523. Take a free walking tour and learn more about the city and its fascinating history.
Popular Stockholm Experiences
Select an experience and let one of our Hosts personalise it to what you want to see & do