Top 10 Local Things To Do In Edinburgh
Before we give you our guide to Edinburgh, let's agree you're not allowed to complain about being a little chilly up in Scotland. You'll be far too busy for that anyway. From the elegant Georgian architecture to the sublime surrounding countryside and all the places in between where you'll find great food, great hospitality and quite probably a great whisky or two (just make sure you call it a wee dram), you'll see why Edinburgh is one of our favourite cities. So whether you're interested in the Old Town, the New Town or the whole town check out our guide for the top 10 things to do in Edinburgh!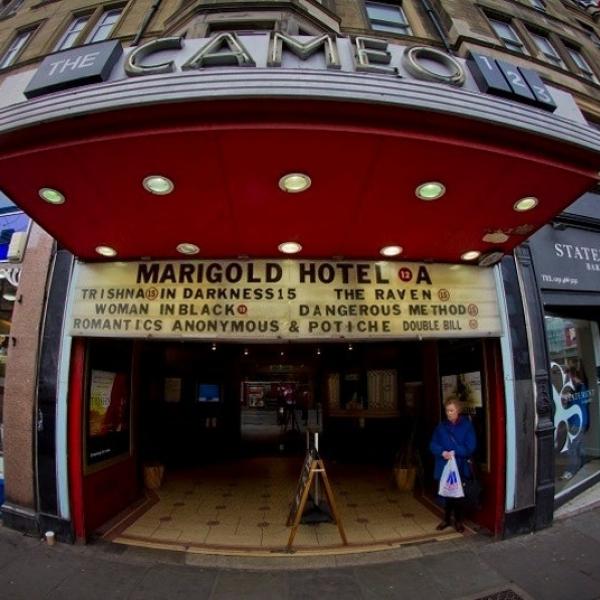 Cameo Cinema
For those evenings where you sort of fancy a cosy night in but also sort of want to go out, the answer is The Cameo. An arthouse cinema that shows indie releases and foreign language films as well as a few mainstream blockbusters, it's one of the oldest cinemas in Scotland and has retained much of it's original features and charm. The seats are comfy and there's a great bar so you can settle in and make an evening of it.
Photo: ents24.com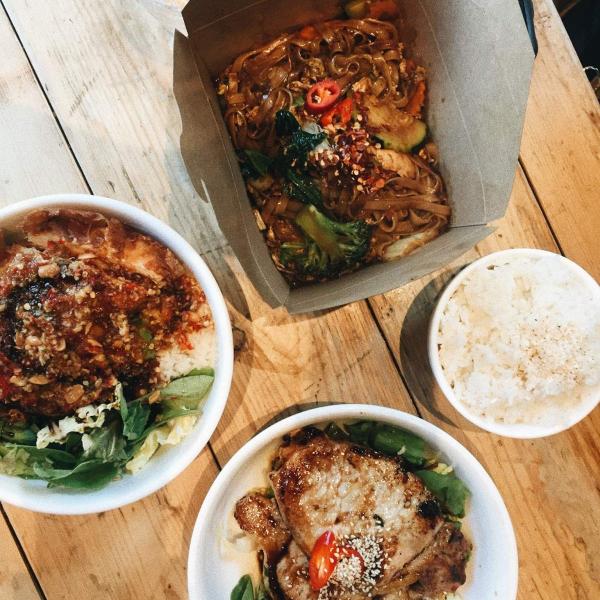 Ting Thai Caravan
One of the best spots for a quick bite or dinner with friends, Ting Thai Caravan serves up delicious Thai street food that can be made Thai levels of spicy if you're feeling brave enough to ask. It's informal and relaxed, with tables bench style so you who knows who you'll end up sat next to! We would order the whole menu if we could, but a great way to get around this little problem of not being able to decide what to order is grab your gang and order from the small boxes menu; this way you'll get to try a variety of authentic Thai street food tapas style - perfect for sharing (or not). It's pretty small and you might have to wait for a table since it's always packed, but we promise it's worth the wait! Little heads up, it's cash only.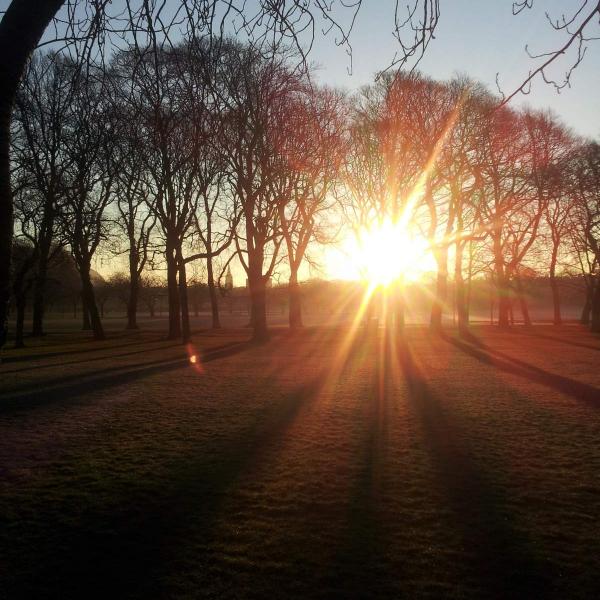 The Meadows
The Meadows is a large park in the south of city, and the expanses of grassy areas mean there's always locals walking their dogs, playing rugby or having picnics (in summer of course). The park is beautiful all year round whether it's covered in frost in the winter or the tree lined avenues are in blossom over spring, and it's the perfect place to spend a few hours relaxing or going for a long walk without actually having to leave the city.
Photo: Edinburgh Outdoors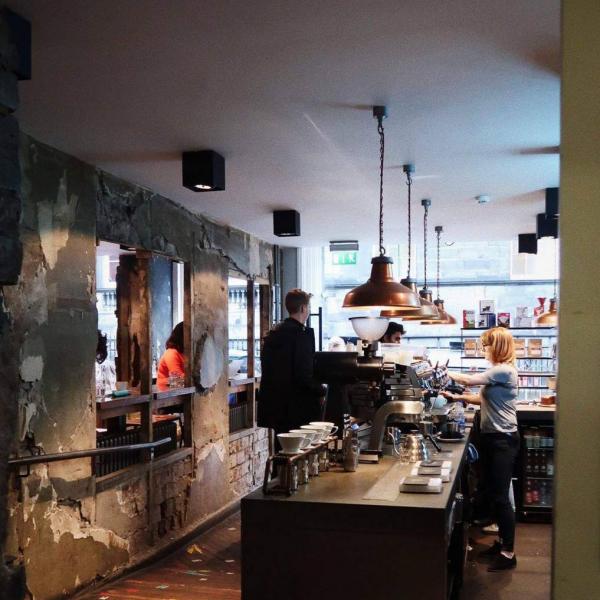 Brew Lab
This coffee bar is always popular and with good reason. If you're a coffee fanatic their in house cold brew coffee along with single origin espresso and artisanal blends are sure to deliver on the caffeine fix front. Their food menu is by no means overshadowed though; there's artisan breads, homemade cakes and award winning soups (we're not entirely sure what these soup awards are, but who are we to question) and one of the best brunch menus around.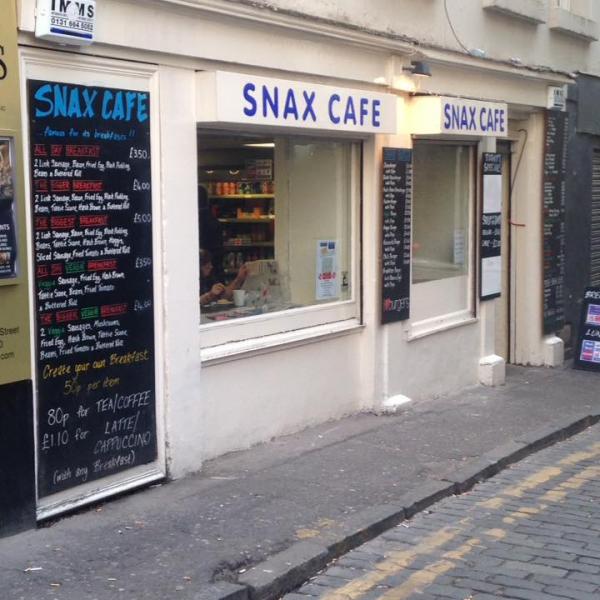 Snax Cafe
This is a no frills, back to basics local cafe serving up simple yet delicious basics like burgers, jacket potatoes and sandwiches where the plates are big but the prices are certainly not. It's great value and the perfect spot to try out the traditional Scottish breakfast. If you're not totally sure what this is, we'll just tell you it involves rather a lot of food in the form of tattie scones, haggis, black pudding, eggs, sausages, bacon and various other heart attack inducing delicacies. And if you're not totally sure what haggis is, you'll just have to go and find out for yourself. They do also have a numerous options for the veggies and vegans among you.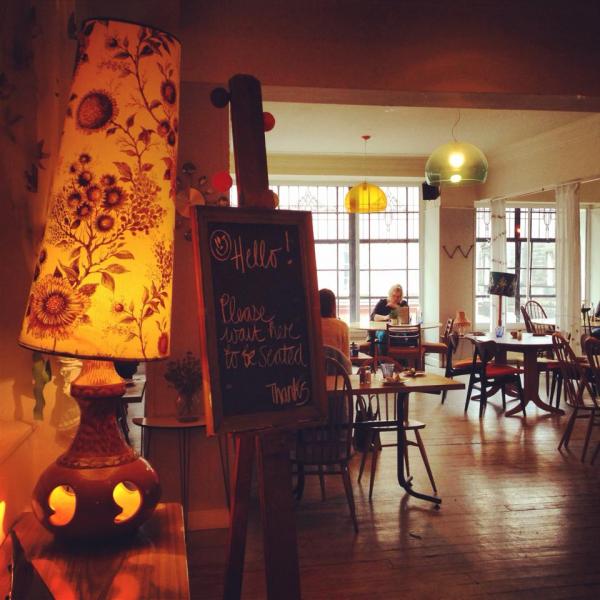 Spoon
The clever lot at Spoon have managed to strike the perfect balance between a cosy, neighbourhood cafe and a fine dining restaurant frequented by serious foodies. It's a great spot for a light lunch (go for the soup of the day, we promise it's a lot more exciting than it sounds) or dinner with friends and luckily for everyone involved, the fine dining food vibes aren't accompanied by a fine dining price tag. It's not small, but they've created an intimate feel by splitting the place up into little rooms, making it the perfect daytime pitstop for a homemade cake and freshly brewed coffee or an evening of antipasti, fresh local meat and a glass or two of vino.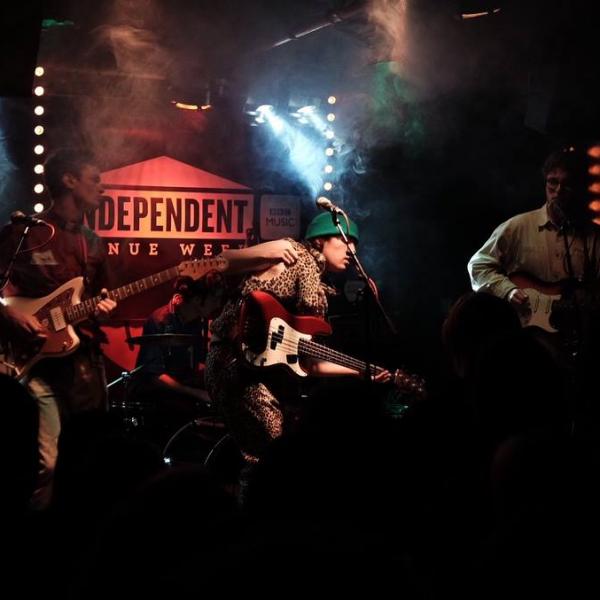 Sneaky Pete's
Top tip for Sneaky Pete's: get there early than you might actually like to, it's a pretty tiny club (capacity is only 120 people) so fills up quickly! And with good reason - they host great drum and bass nights throughout the week and on weekends, and earlier on in the evenings new, up and coming bands take to the stage. It's always packed, always buzzing and always a good night!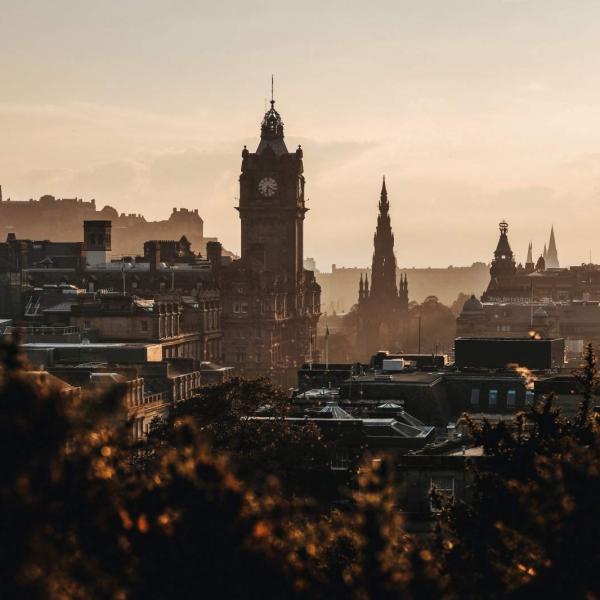 Royal Mile exploring
Running through the stunning Old Town from the Castle to Holyrood Palace, the Royal Mile Walk is just one of those things that you have to do when in Edinburgh. But it's a route that's loved by locals too, as there's always a new piece of history to be uncovered and the narrow streets that branch off the main street are full of little independent stores and quirky cafes, so take your time on this one and don't be afraid to get off the beaten path a little along the way, you might even discover a new hidden gem we don't now about!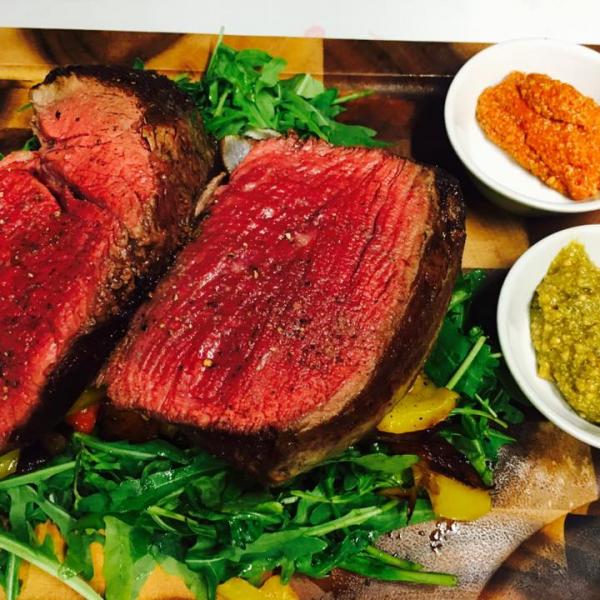 The Educated Flea
In the well loved local neighbourhood of Bonnington just a stones throw from the New Town is a quirky restaurant where you'll find that only the best produce from local suppliers, artisan producers and Scotland's natural larder makes it onto the menu. The Educated Flea is something of a local institution, serving up contemporary dishes combining the best of British and Scotch classics with some added global flair here and there; think roast venison haunch with Jerusalem artichoke mash and Scotch fillet with shallot stuffed marrowfat bone and wasabi cream. And if the food wasn't quite enough, you're always guaranteed a warm and inviting atmosphere - you'll be made to feel like a local in no time, promise.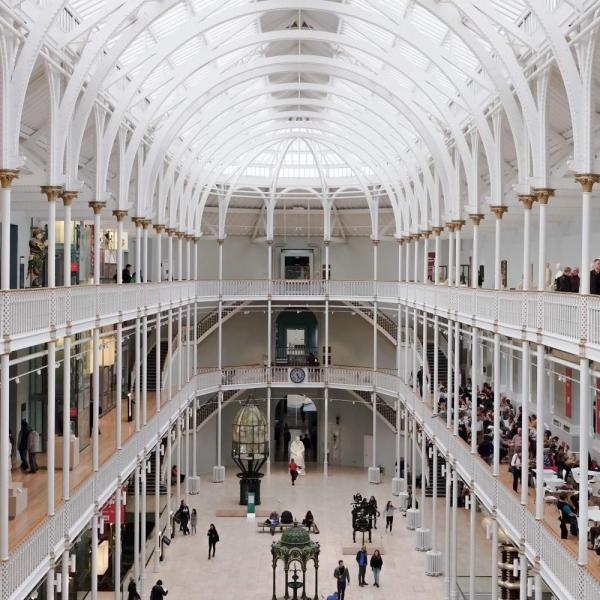 The National Museum of Scotland
The National Museum of Scotland has a little bit of something for everyone. All our locals who love this museum have their favourite collection, so from ancient history through to recent, science and technology to Scottish antiquities and world culture you're spoiled for choice. It's all here under one roof, and they really engage with local communities too as throughout the year there's various events and pop ups on, check out what's on here.
Popular Edinburgh Experiences
Select an experience and let one of our Hosts personalise it to what you want to see & do