Best Things to do in Amsterdam at Night – Recommended by a Local
By: Anna Aksionova, an art and culture fanatic who studied in Amsterdam.
Edited by: Matthew Wears
Amsterdam is a city where increasingly tolerant attitudes have led to it having one of the most hedonistic nightlife scenes in Europe, where its ideologies have become some of the most progressive of anywhere in the world. But there is more than meets the eye, and there is definitely a different side to Amsterdam nightlife. I think one of the reasons it is such a popular destination is because there really is something for everyone here. For example, there are many things to do in Amsterdam at night for couples, making it a top place to come for a weekend city break. Whilst there are certainly still plenty of mad things to do in Amsterdam for those looking to let their hair down, the Netherlands capital seems to be actively trying to distance itself from that side of things. Here, I'll show you some of my absolute favourite Amsterdam night attractions to hopefully encourage you to take a trip to the Venice of the North.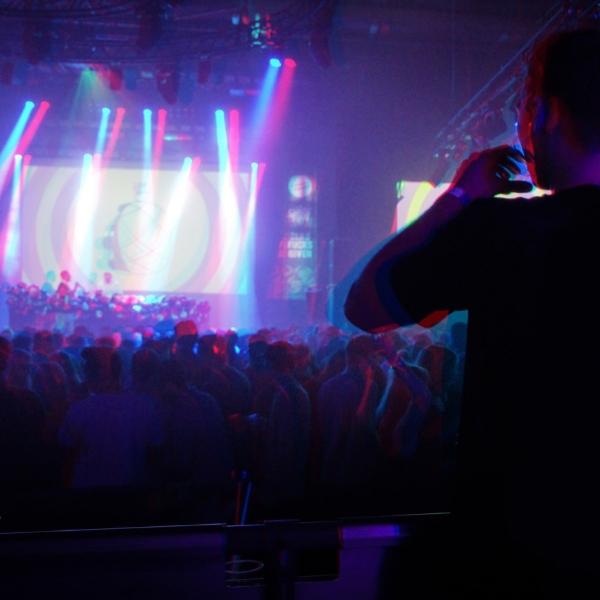 Go for a night out inside a church
Yes, you read that right. Late night Amsterdam has many hidden gems but none as unique as Club Paradiso, a former Church that was transformed into a centre for arts, culture and music. Opened in 1968, the club has become one of the most popular venues in the entire city for locals and its fundamental values of celebrating young talent and supporting creativity make it one of my favourite Amsterdam night attractions. Everything from rock, electronic, techno and jazz can be found here and events take place almost every single night of the week. It is located in the city centre, just across the canal from Vondelpark, and can be reached by tram or even bicycle as it has twenty-four hour bike parking at the side of the building. If you want to dance long into the night, then this is absolutely one of the top things to do in Amsterdam at night.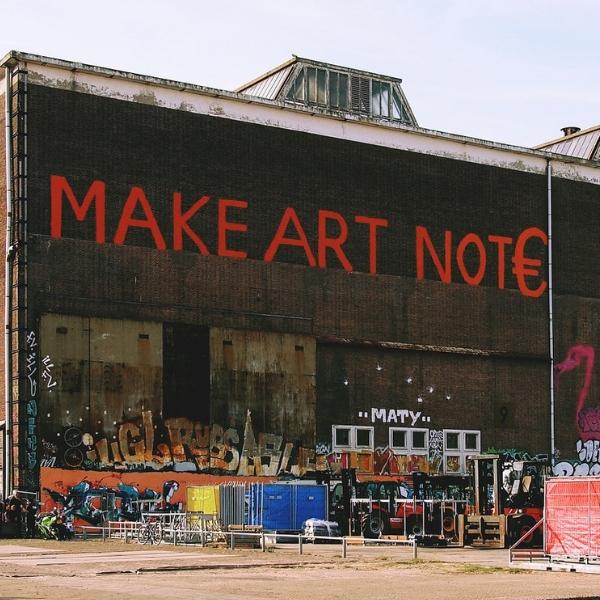 Explore the NDSM neighbourhood
Once an industrial shipyard in the North of the city, the NSDM neighbourhood has been converted into an urban social arts area. By day it hosts all manner of events and exhibitions such as vintage fares, festivals and even a bungee jump, but when the sun goes down it becomes a major player in Amsterdam nightlife. If you want something a bit more relaxed, then the area has loads of amazing eating and drinking options such as Noorderlicht Café or the Pllek Restaurant which looks out over the canal side. However, if you want to go all night it definitely caters for that too with festivals from global brands such as Liquicity being regularly held. This is a gem of late night Amsterdam, and must for anyone who wants to experience a truly unique area of the city. The area is easily reached by ferry from the port on the far left next to Amsterdam Central.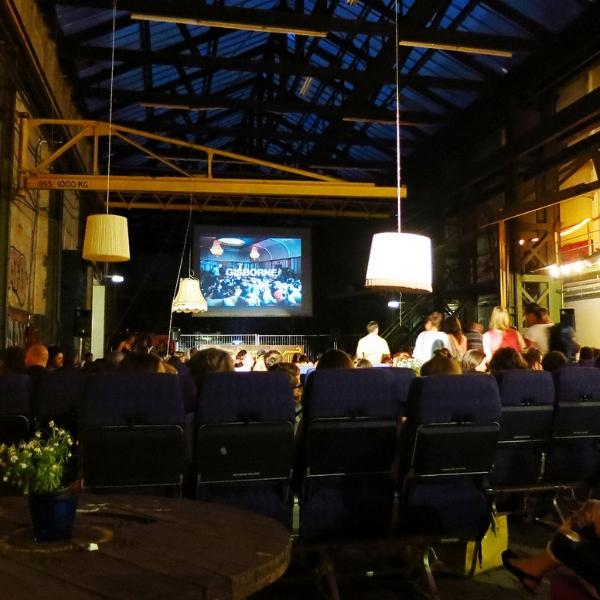 Visit the Amsterdam Roest
Roest is another ex-industrial area that has been made into a space for both socializing and creativity. It is located in the Oostenburg neighbourhood, an area that is slowly becoming one of the coolest in Amsterdam. Roest is housed in an old factory that used to make steam engines for ships, and this Amsterdam nightlife spot is one of my favourite places to come with a group of friends during Summer for drinks. The cocktails are amazing and during the day the canal area is swimmable, so you really could spend an entire day here just lazing around and socializing. It's another space that is used for many different activities, such as open-air cinema evenings, club nights and even campfire acoustic sessions on their man-made beach. It is easily accessible by tram lines ten or twenty-six.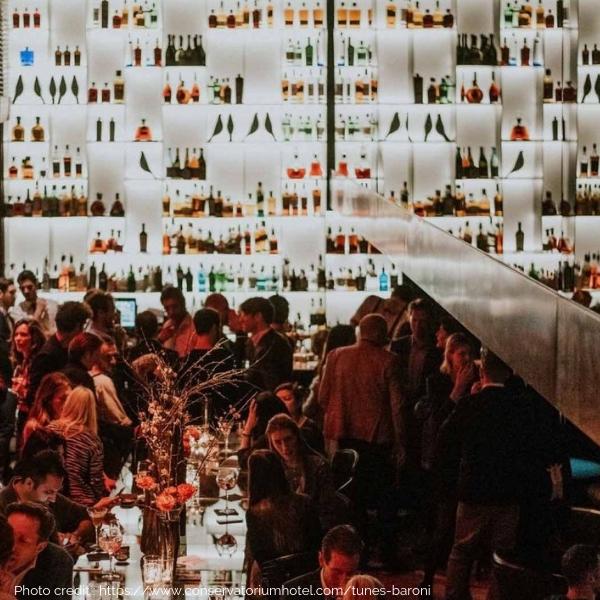 Have some fancy cocktails at Tunes
If you're tired of the postmodern, ex-industrial bars that are so common within Amsterdam nightlife then maybe it's time to go for some classy cocktails in Tunes. This is a place that oozes cool, and it's backlit bar area designed by Piero Lissoni contains a selection of spirits larger than you're likely to see anywhere else in the city. Be warned though, this is one of Amsterdam's most fashionable bars so be prepared to spend over ten Euros on one drink, but there is nothing wrong with splashing out every so often! This is one of my top places to go in Amsterdam at night if I want something just that little bit more special, say a birthday or anniversary. It is also located right in the centre of town right on Museum Square, so getting there is easy from pretty much anywhere in the central district!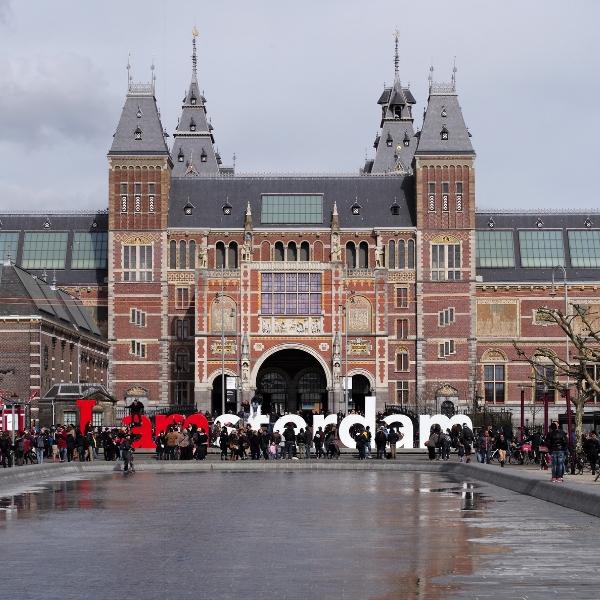 Walk around Central Amsterdam
One of my favourite free things to do in Amsterdam at night is to simply walk around the iconic central district and look at the beautiful architecture and canals as they are illuminated. This is probably one of most enjoyable things to do in Amsterdam at night alone because the city always has a buzz no matter what time of night it is, so you never feel truly alone. Choose to sit down a tranquil side canal or pick somewhere livelier such as Dam Square where you can take a seat and people watch as everyone travels from bar to bar. Amsterdam is also known to be one of the most romantic settings in the world and sharing a waffle in the evening whilst sat looking out over the picturesque canals has to be not only one of the best things to do in Amsterdam at night for couples, but anywhere in the world! Perfect for an evening with that special someone.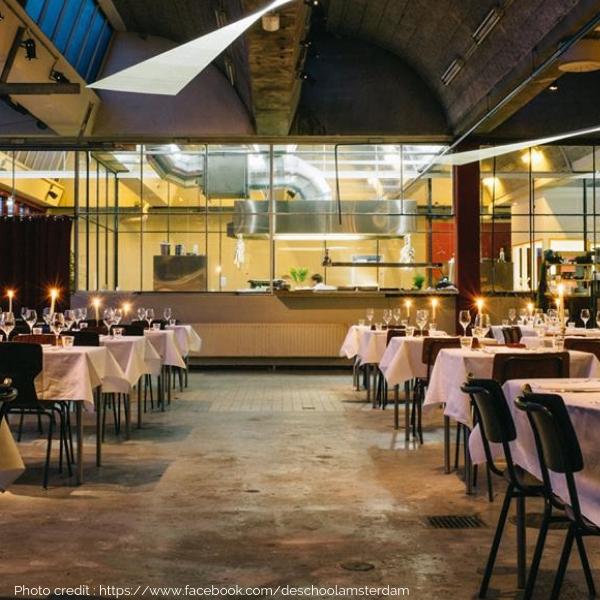 Enjoy an evening in De School
Located in Amsterdam West is another one of the city's forward thinking and creative spaces; De School. The building itself was at one stage an actual school, but now it is used as a restaurant, bar and events building which happens to hold a twenty-four hour license. This is another absolute gem when it comes to Amsterdam nightlife and something I just couldn't imagine happening anywhere else in the world. The restaurant and café are local favourites which focus more on delicious vegetarian dishes, and to say eating a meal inside a classroom is a strange concept would be an understatement. The real star of the show has to be the endless selection of world class musicians and DJ's that play here, and it's broad and eclectic program make it one of the top things to do in Amsterdam at night for people who love live music and events. Tickets can be purchased on the website.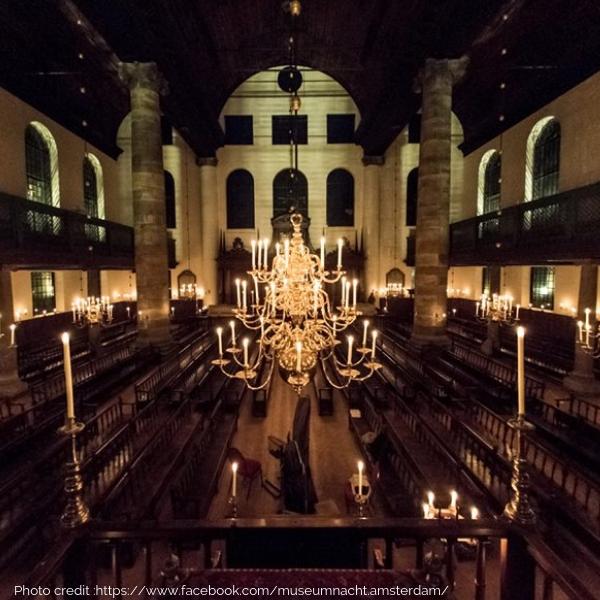 Experience Museum Night
If you're looking for mad things to do in Amsterdam that you just won't find anywhere else, then it doesn't get much more unique than Museum Night. Held on the first Saturday of November, this is a city-wide event in which over fifty museums open their doors until the early hours of the morning for music, art, specialist tours and workshops. Venues such as the Rijksmuseum and the Van Gogh Museum hold some of the main events but some of the best hidden gems are held in the lesser known galleries so don't be afraid to explore! One ticket allows you access for the entire event and they can be purchased off the website. If you're in the city during this period then I would recommend hiring a bike and cycling from place to place, it is truly one of the top things to do in Amsterdam at night for people who want to try something very unique to the city.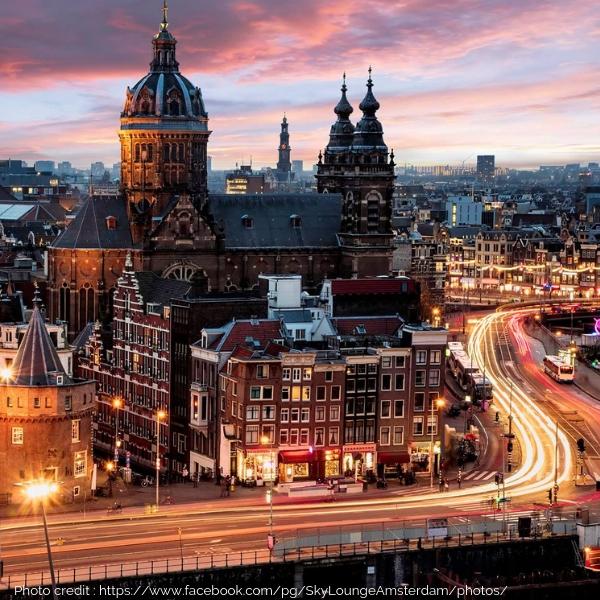 Watch Sunset from SkyLounge
There aren't many places for great city views in Amsterdam because so many of the buildings don't reach above one-hundred feet high, but that isn't the case with SkyLounge. This offers panoramic city views unlike anywhere else in the city, whilst serving some of the best cocktails you can find! This award-winning bar is a favourite amongst locals and tourists alike and has become one of the top places to go in Amsterdam at night for those looking for a slice of fine dining and world-class drinks. One of my favourite things to do is to watch the sun set over the magical Amsterdam old town, it is truly a special experience and a must for anyone who wants to discover Amsterdam at night from above. It is located at the top of the Hilton Doubletree hotel just East of Central Station, so it's very easy to get find.
Popular Amsterdam Experiences
Select an experience and let one of our Hosts personalise it to what you want to see & do