Top 10 Thing To Do In Paris - Recommended by a Parisian
By Alexandra, curious explorer, art enthusiast and Parisian local of five years.
Edited by Emma White
From elegant boulevards and striking monuments to classic bistros and charming boutiques, Paris is instantly recognisable. A global centre for art, fashion, gastronomy and culture, this French city is one of the most popular tourist destinations in the entire world. Whether you're visiting Paris for an activity-filled family holiday, a city break with friends or a romantic getaway, you'll find countless things to do in Paris to enjoy. If you're struggling to narrow it down, check out my tips for the top 10 things to do in Paris. I've been getting to know this wonderful city for almost 5 years now and I reckon I have a few tips and tricks up my sleeve to help you make the most of your stay! So ditch the guidebooks and see Paris like a local with this Paris travel guide filled with the city's top attractions, secret spots and authentic experiences.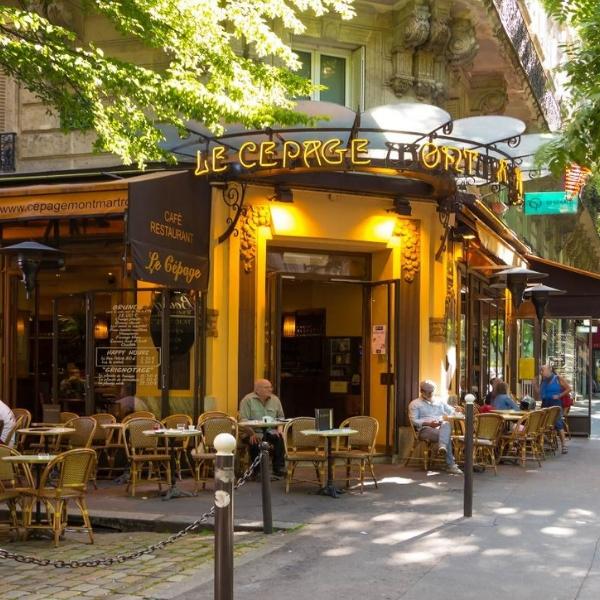 Montmartre
Montmartre is one of the most iconic neighbourhoods in Paris and the place to go to experience the quintessential Parisian charm that this city is so famous for. The old-style cobbled streets are lined with colourful shop fronts, cosy, candle-lit bistros and typical outdoor terraces where animated crowds and their adorable dogs gather. The divine Sacré-Coeur stands proud on top of the Montmartre hill where believers thought they'd be closer to God. Admire the outstanding panoramic views of the city from the monument's base before heading inside to marvel at the basilica's beautiful interior decorated with gold-leaf and old mosaics. Enjoy a traditional French meal in a Montmartre café complete with elegantly dressed French waiters and red and white chequered table cloths, wander through pretty little alleys, watch the local artists hard at work in the squares and simply lose yourself in this old-world Parisian bubble. Could this be the best way to see Paris? I think so!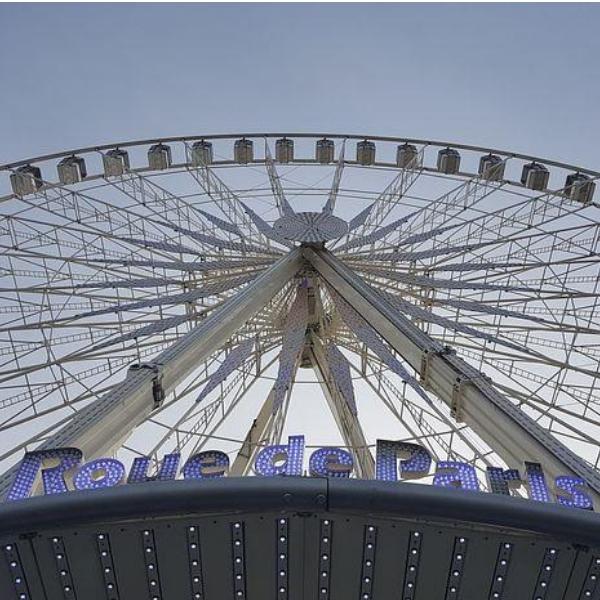 Ride the Ferris wheel at La Concorde
If you're looking for unique things to do in Paris, head to Place de la Concorde for your chance to see Paris from the 60-metre tall Ferris Wheel known as La Roue de Paris. While the €12 entrance fee may seem slightly pricey, you'll be rewarded with incredible views over the historical axis as you make your way round the wheel in your personal pod. You'll see the Louvre and its iconic Egyptian pyramid through the Jardin des Tuileries on one side and the Arc de Triomphe at the far end of the Champs Élysées on the other, with the Eiffel Tower, the River Seine and its canals visible in the distance. When night falls, the wheel shines bright and colourful against the backdrop of the Louvre's impressive structure and the view from the top reaffirms Paris's status as the 'City of Light'! It's great fun and perhaps one of the best ways to see Paris. For those visiting with their other halves, this deserves a place on your top 10 things to do in Paris list and is certainly one of the most romantic things to do in Paris.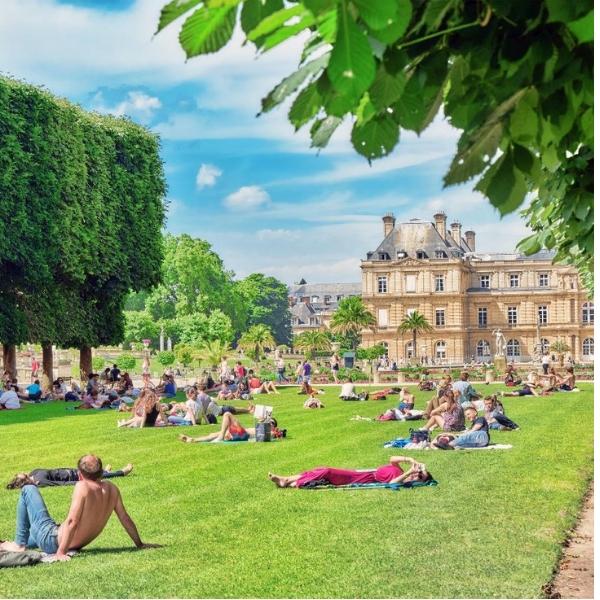 Luxembourg Gardens in Summer
Solely open to royalty before the French Revolution, these luxurious gardens now serve as one of the most popular attractions in Paris. This is my favourite park in the city and going here to relax and enjoy the summer sun during the warmer months is one of my favourite things to do in Paris. You can spend a whole afternoon just lounging around and exploring the park, admiring and photographing the impressive sculptures and fountains and watching locals play an interesting game of Pétanque. The grounds are truly beautiful and there are so many quiet spots to discover. Pack a picnic, take your favourite book and spend the day!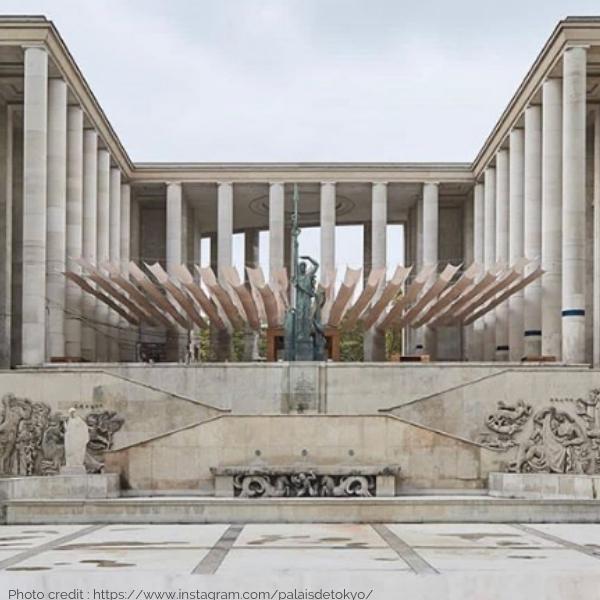 Le Palais de Tokyo
For something a little different check out Le Palais de Tokyo, a centre dedicated to modern and contemporary art, located near the Trocadéro. Bold, daring and innovative, the Palais is driven by the desire to change our vision of art. This is one of the more unusual things to do in Paris and perhaps not to everyone's taste, however if you're an art-lover like me or just open to new experiences then I'd really recommend a visit. I love the Centre's atypical exhibitions and interactive activities where people have to touch, smell, dance, move, speak and interact with fellow visitors – there's always something quirky and surprising to keep you entertained.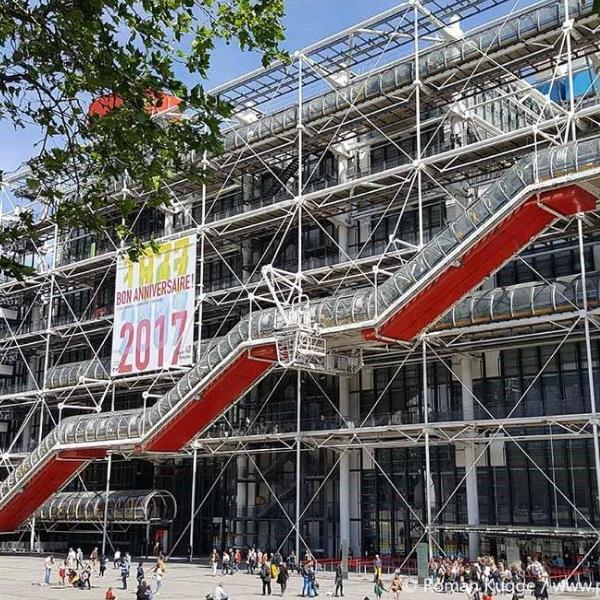 Pompidou Centre
Another one of the top attractions in Paris and one to add to your Paris travel guide is Le Centre Pompidou, a multi-disciplinary cultural complex located in the 4th arrondisement in Paris's Le Marais district, which houses the Musée National d'Art Moderne, Europe's largest modern art museum. The architecture of the Centre Pompidou boasts several technical characteristics that make it unique in the world and while its appearance has received both praise and criticism, the Centre Pompidou has inspired a new generation of museums and cultural centres worldwide. The complex hosts countless initiatives all year round such as free exhibitions, pop-up book shops, children's activities, concerts and shows. There is also a bar area, a cinema and best of all – a rooftop viewing point! The Centre Pompidou is open daily 9am-11pm but is closed on Tuesdays. You can either pay the standard price to see just the permanent collection or pay a few more euros to see the special exhibitions as well which I would say are well worth the money!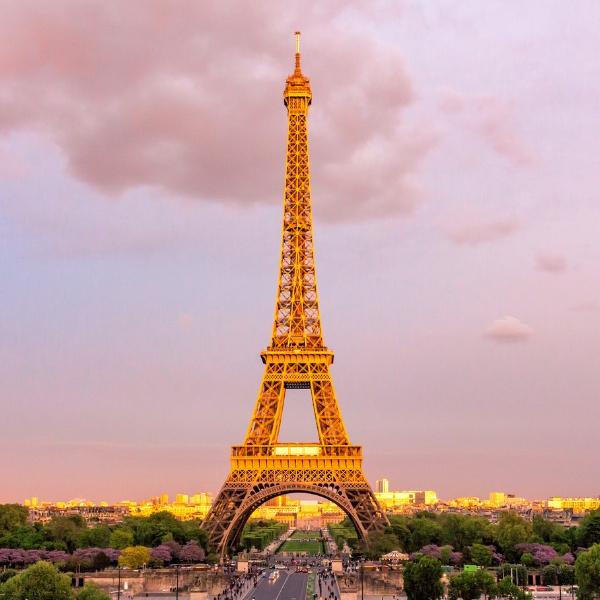 Eiffel Tower
No trip to Paris would be complete without a visit to the country's national symbol and number one tourist attraction in Paris – The Eiffel Tower. With entrance tickets starting at €10 for adults and €2.50 for children, it is reasonably priced and great for all the family. Whether you choose to ride the elevator to the top floor, climb the 674 steps to the second floor or admire the Iron Lady in from the ground, this landmark is a must-see during your trip to Paris. Seeing the Eiffel Tower is also one of my favourite things to do in Paris at night. When the sun goes down, try to catch a glimpse of France's beloved national monument lit up in all its glory. Every hour from sunset until 1 or 2am and the golden lights begin to twinkle and go on shimmering for approximately 5 minutes each time so get your cameras at the ready and snap that iconic photo of the tower sparkling bright against the midnight sky. Tip: Beware of pick pockets in this area, it only takes a second for somebody to nab your phone out of your pocket just after you've taken your best shot of the Eiffel Tower! Try to use inside pockets or cross-body bags.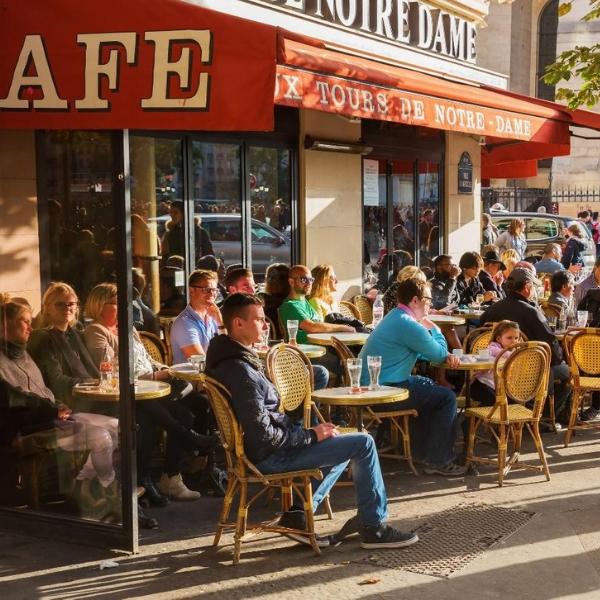 L'apéro at La Cave des Abbesses
An important part of French culture often overlooked by tourists is the ritual of l'apéro – relaxed drinks and nibbles shared amongst friends in the early evening before a late dinner. L'apero was something quite new to me when I first moved to Paris almost 5 years ago, but I quickly got used to it and now can't imagine my weekends without it! No matter where you are in Paris when apéro time strikes, join locals in a nearby bar or café for a casual drink and a few nibbles. La Cave des Abbesses is one of my favourite places to eat in Paris and somewhere I often go for apéro. This hidden gem is located at the back of a small wine shop, has a fantastic selection of good quality wines, served alongside scrumptious plates of cheese and charcuterie. Order the (not so petit) petit cheese plate with an amazing selection of cheeses including goat's, a huge piece of comté and brie with delicious fresh bread, fruit and walnuts. Paired with a chilled glass of rosé, you'll feel like you're in a French movie!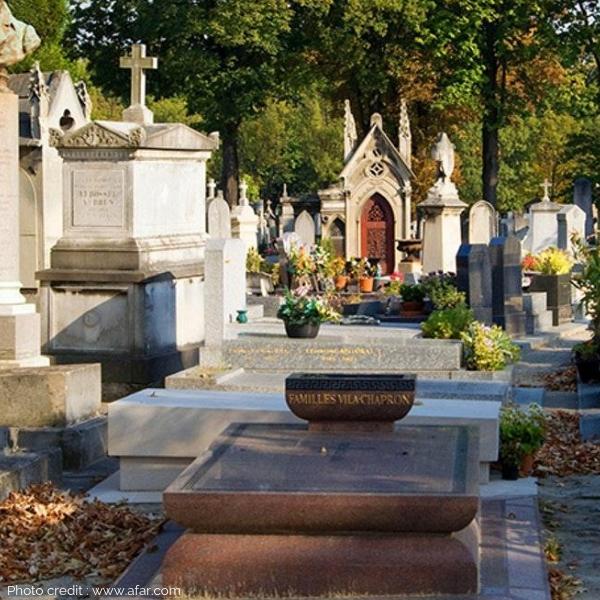 Montparnasse Cemetery
Paris is home to many world-famous historical museums and monuments, but an alternative attraction in Paris for history buffs out there is the Montparnasse Cemetery. While the obvious choice would usually be the Père Lachaise or Montmartre cemeteries, Montparnasse is, in my opinion, less crowded, more interesting and more unique. As well as being home to the burial sites of many noteworthy French intellectual and artistic luminaries of the 20th century including Charles Baudeliere, Dreyfus, Saint-Saëns, Jean Paul Sartre and Simone de Beauvoir, this cemetery also provides insight into the city's social and religious past and the lives of every day people. The different crypts and headstones are very old and ornate, with some unusual designs and interesting decorations. This is one of the most interesting things to do in Paris and is a great place to delve deep into the city's past and wonder what it might have been like to live (and die!) in Paris many years ago. Tip: Collect one of the laminated maps hanging at the entrance which show who is buried where and use it as a guide when you walk around then return it when you leave.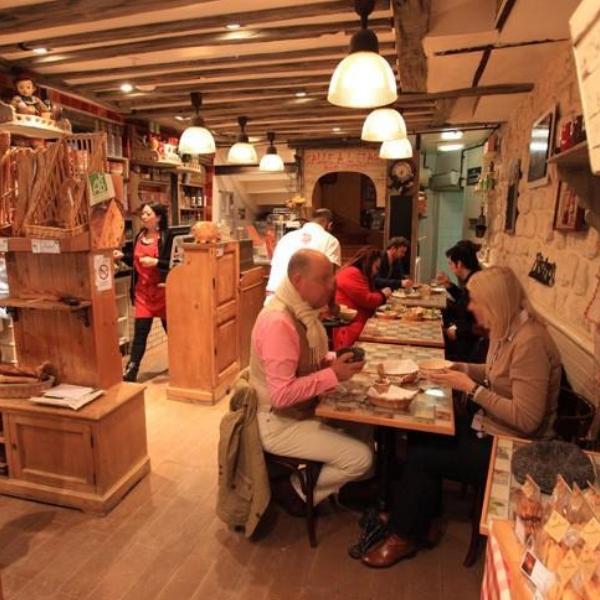 Coffee & croissant – Coquelicot bakery
If there's one thing that the French are famous for, it's their golden brown, beautifully flaky pastries, baked to perfection every time! A Parisian go-to breakfast is a buttery pastry alongside a cup (or sometimes a bowl) of steaming coffee. For an authentic experience, head to Coquelicot bakery (24 Rue des Abesses), one of the best places to eat in Paris, Montmartre. This cosy little bakery is the perfect place for a Parisian petit déjeuner, the bowls of coffee are delicious, and the freshly baked croissants are to die for! The view overlooking Montmartre's lively Rue D'Abbesses is ideal for people watching as you enjoy your breakfast.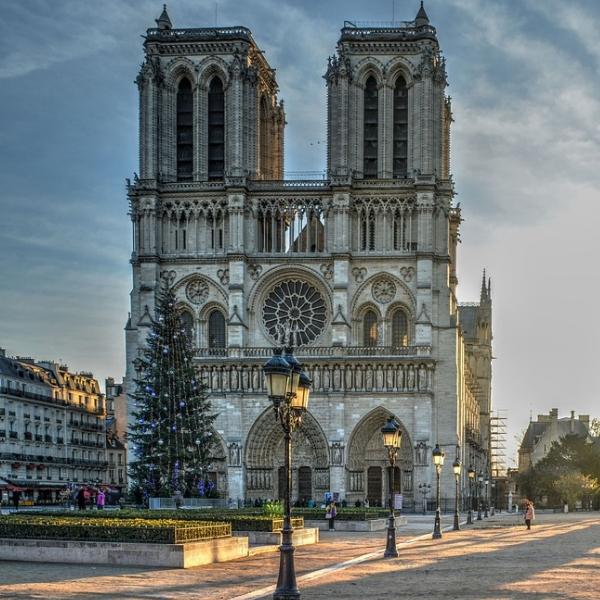 Notre Dame
Notre-Dame de Paris, meaning "Our Lady of Paris", is a medieval Catholic cathedral and architectural marvel built in the heart of Paris. The cathedral, which was first built during the 12th and 13th centuries, is widely considered as one of the finest examples of French Gothic architecture in France and Europe and has been an important Parisian landmark for since its creation. My advice is to take in the cathedral's striking exterior, then go inside and take a moment to appreciate the fine works of art, the stained glass and all the documented history. Climbing the 387 steps to the top of the towers might sound exhausting but make the effort to go to the top of the tower, touch the bell, see the famous gargoyles up close and look out over beautiful Paris. This is one of the best things to do in Paris to feel the grandeur and perseverance of Parisians over the years, you can really feel the weight of history on you as you tour this building. Tip: Don't forget to take a look at 'Zero Point' right outside the cathedral; where distances to all of France are calculated from.
Popular Paris Experiences
Select an experience and let one of our Hosts personalise it to what you want to see & do