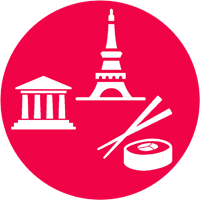 1. find and book
Find and book an experience or browse our Host's profiles and book your favourite one directly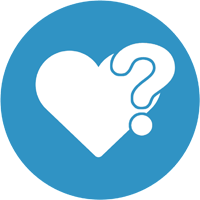 2. tell us about you
We'll send a questionnaire to find out more about you, the places and things you want to see and the type of experience you're after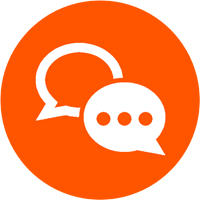 3. chat & plan
We'll match you to your ideal Host (if you didn't book one directly) and they'll contact you to plan your personalised experience.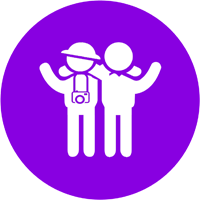 4. explore together
Meet up and explore the city together. Experience the things and places that locals love and which make the city unique

Personalised Experiences In Melbourne
Find and book an experience and we'll personalise it for you or get in touch if you'd like us to plan an alternative experience
Melbourne Recommendations
Our Amazing Melbourne Hosts
Handpicked and interviewed by us, our Hosts are all interesting, cultured and from a variety of backgrounds
Not sure which Local to book? We know each of our Locals individually, so leave it to us to find the Local who best matches your interests, personality and requirements. Simply book below and we'll be in touch within 24 hours to find out more about you so we can choose a like-minded Local who can create an experience in Melbourne that you will love. Alternatively, contact us directly at bookings@cityunscripted.com to let us know the proposed details of your trip so we can find the perfect Local for you!
Your Perfect Local Is Great For

Food & Drink, High-end travellers, LGBTQ, Off-the-beaten-path, Nightlife, Senior travellers, Solo travellers, Children and families, Young adults

Languages

English, French, Spanish, Arabic, Mandarin, Korean, Japanese, Hindi, Italian, German, Dutch, Any other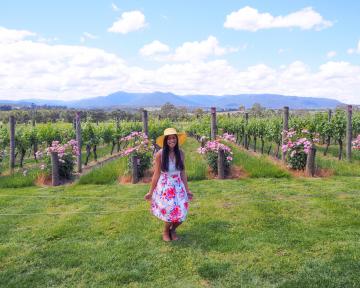 Angie
I am a born and raised Melbournian who loves her city! I have achieved a great amount of international travel but Melbourne will always be home. Every time I come back from an overseas trip, I appreciate my city even more. I see it with fresh eyes again and fall in love with my favourite spots over and over. I love that Melbourne is so diverse and can cater to a range of needs - food, shopping, history, sports, entertainment, arts/culture, architecture, parks, beaches - Melbourne has it all! I particularly love that the city is not too polished and there is an edge to it that some other established cities lack. It has a vibrant energy. It would be my honour to be an advocate for Melbourne and Melbourne tourism as a CityUnscripted local.
Angie Is Great For

Parks and nature, Solo travellers, Young adults

Languages

English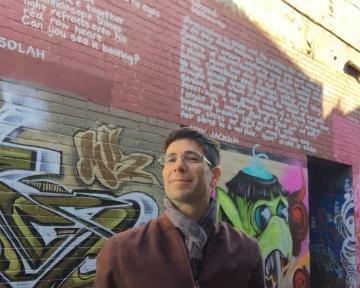 Massimo
Italian from Trieste, I moved to Australia in 2012. I work as Tour Guide in Melbourne and surroundings. I'm curious about people, their stories and enjoy dealing with the different cultures that this city embraces. With pleasure I will accompany you through the Maze of its lanes, history and colours.
Massimo Is Great For

History and culture

Languages

English, Italian