Energetic, Modern, Alive
Stratford has changed dramatically recently, by undergoing huge renovations and build-up. For example, the opening of the largest urban shopping centre in London, which is so massive that it actually has its own postal code. In the past, Stratford suffered from being a bit too far east to draw in real crowds but now with the opening of Olympic Park, countless new bars and restaurants, theatres and sports centres, including Olympic stadium, Stratford is burgeoning into a dynamic London neighbourhood. Activities abound in Stratford, from the outdoor public climbing wall to the fresh and quirky Stratford East theatre—Stratford has something for everyone.
---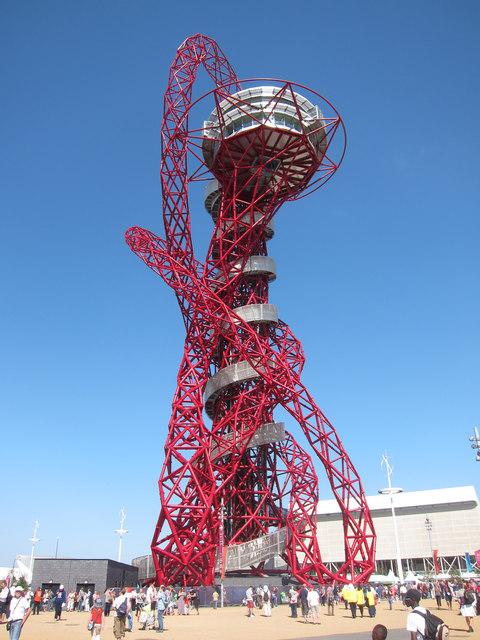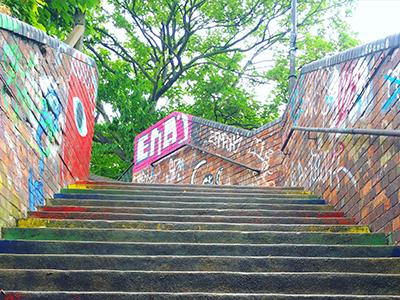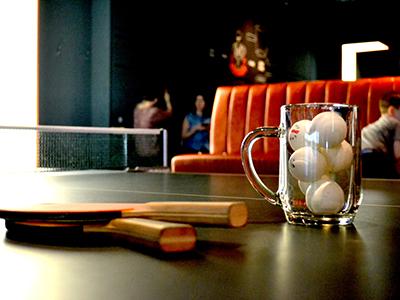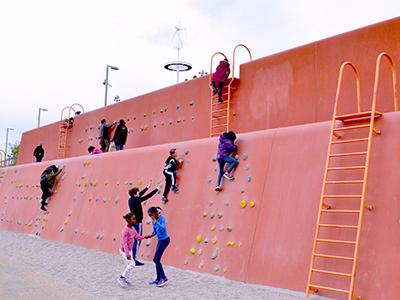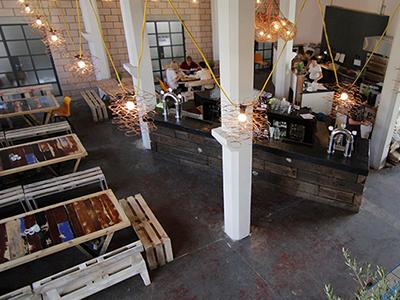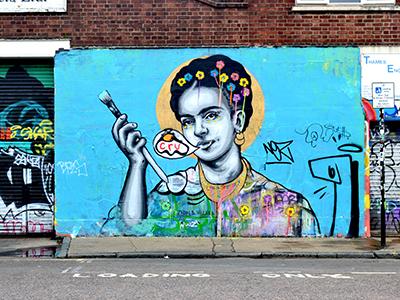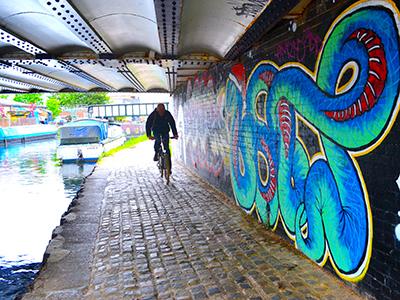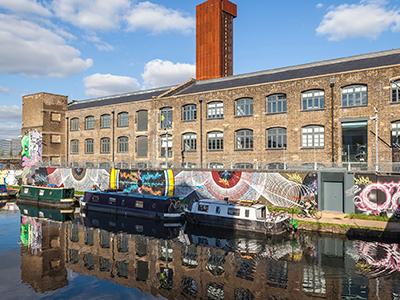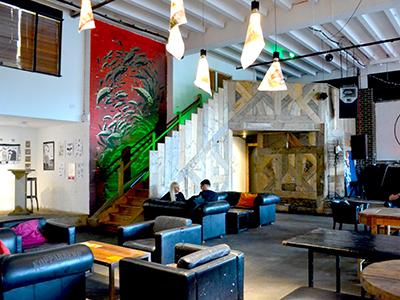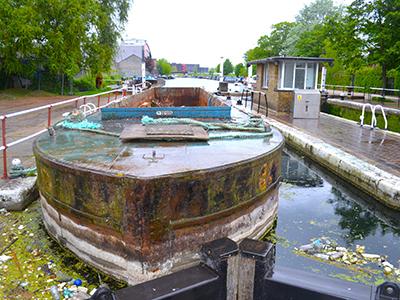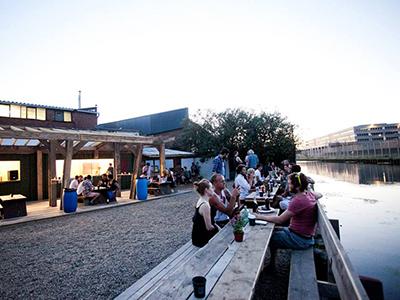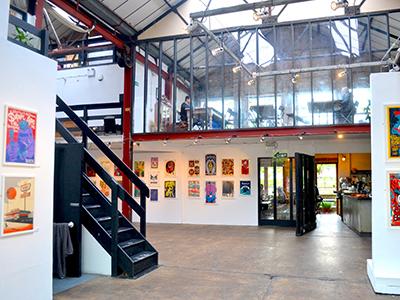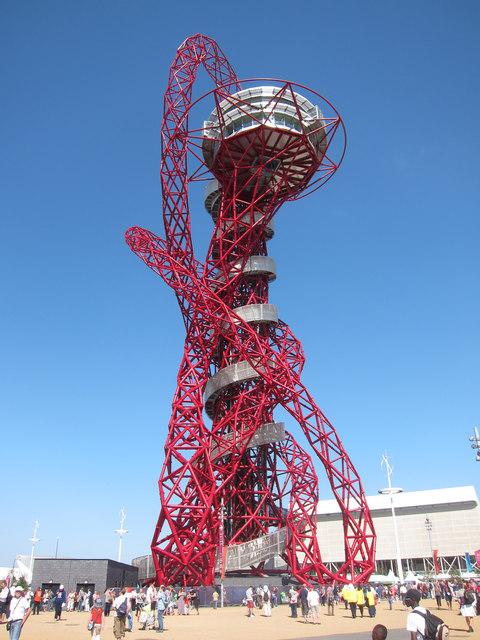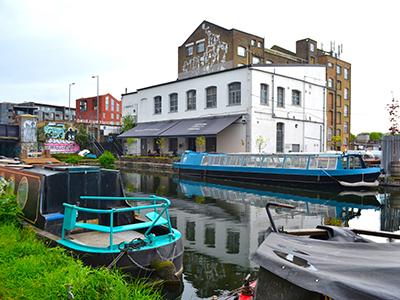 ---
Itinerary
Here is a suggested itinerary to allow you to experience as much of the area in a few hours. After booking we can adapt the tour to suit your interests and preferences.
Olympic park walk
There is much to discover in London's newest park which is great for all the family and has quickly become a favourite with locals. From the public outdoor climbing wall, London's largest aquatic centre and the many events that are going on throughout the year it is easy to spend a whole day exploring the park. your Host will lead you through to experience the best of the park including a slide down the world's longest and tallest enclosed slide if you feel adventurous enough, or to simply take in the views from the world's biggest outdoor art piece. Located at the top of a hillside, you can take in the inspiring views of both the city of London and Stratford as your Host helps you navigate the network of pretty walkways.
Lunch at an old sofa factory with a great view of the canal
Hidden away alongside the canal, this post industrial sofa factory is now a popular restaurant bar offering a selection of classic American food such as fried chicken sandwich, fish tacos, burgers etc. Find yourself a spot in one of the sofas from where you can enjoy great views of the swan wharf and the picturesque Hackney Wick canal. Additionally to the great food, the bar serves a great selection of US brews, local craft beers and great cocktails and if you are lucky to visit on a sunny day, expect it to be busy and buzzy!
Join a Host to discover one of London's most recent additions to the trendy scene
Follow you local for a walk past old locks and weirs down to the former industrial heart of east London, Hackney Wick. The area's big warehouse spaces and cheap rents have been attracting artists for years, bringing regeneration and cultural effervescence. Your local will help you to find this area's trendy features, arty galleries, vibrant bars, to stunning street art pieces, hidden theatres or breweries.
A drink in an old factory with recycled decor and its own micro-brewery.
This cool craft brewery occupies the site of a converted industrial warehouse and is decorated with recycled materials donated by locals. With outdoor canalside seating, this chilled bar serves delicious beers and inventive pizzas and programme DJ sets.
Enjoy a challenging show in an independent theatre located in former warehouse.
This 100-seats community theatre in former warehouse showcases some of the best new writing in the UK. Located in an innovative, recycled building, it also has a bar with rotating pop-up food options and club nights.
---
In this tour you will join a Host to explore the best of one of London's newest additions to the "urban-trendy" scene from Stratford to Hackney Wick. Formerly an industrial wasteland, the area was chosen as the main site for the 2012 London Olympics and received an influx of investment and since then it has been transformed into an exciting, vibrant new quarter offering an amazing array of pop-up art galleries in warehouses, amazing street art, unpolished cafés, riverside bars, and grungy music venues.
The brand new Olympics stadium is the third biggest in the UK and today home to the West Ham United football team. The parkland surrounding the stadium has also been gorgeously transformed into London's newest park, complete with a public outdoor climbing wall, the biggest aquatic centre in the city and the world's largest outdoor art piece that also includes the world's longest enclosed slide! Stratford is definitely big and exciting, but offers as well a picturesque walk following the canal to discover one of the city's best cultural areas where lots of artists and designers have set-up studios.
The best days for the tour: from Wednesday to Sunday.
General Info
From

£50.00

per person
Max 6 people per tour
Inclusions
3 hours with one of our Hosts who is very familiar with the area
Additional time with our Host if you have added any extra time
Planning of a personalised itinerary
Exclusions
Food & drinks
Any transport other than walking (although this can be organised at additional cost)
Tickets to venues if you have selected any (can be organised if required)
---
Who are the Hosts
You will be met by a Host at the station who will then take you towards one of most popular brunch spots in Stratford. After brunch we will visit London's newest park, Olympic Park and take a trip to the top of the largest outdoor art piece in London for a spectacular view of the city, you can do a bit of rock climbing too if you are keen at the popular outdoor rock climbing wall. For the afternoon, you may choose to cross the river via suspended sky car, hike up the side of the O2 arena for more incredible views, or relax by taking in a theatre show at one of Stratford's more offbeat cultural venues. In the evening there are plenty of bars and restaurants that range from a towering vantage point overlooking the city to a more low-key and intimate basement bar.
Meet our Hosts that love & know Stratford & Hackney Wick
Holly

My name is Holly and I'm a 25 year-old actress and musician. Music and theatre are my two main passions and my work takes me to the best dive bars, pub theatres, hidden gems of converted spaces, famous buildings and arenas all over the city. If you want to explore the trendiest neighbourhoods in London and discover the music and artistic scene of the city, from jazz, to rock and opera, I would love to show you around. I know Shoreditch and East London very well and I would be great company on an unscripted walk-around the area.

Locations

Central, Barbican, Brick Lane, Camden, City of London, Covent Garden, Dalston, Farringdon, Finsbury Park and Manor House, Greenwich, Hackney, Haggerston, Hampstead, Highbury, Holloway, Islington, Kensington, Kentish Town, Kilburn, King's Cross, London Bridge, Marylebone, Olympic Park, Shoreditch, Soho, South Bank, Spitalfields, Stoke Newington, Stratford, West End, West Kensington, Westminster

Adrian

I am an experienced tour guide, artist and designer, with a passion for London. I was born and brought up here in London, which is the most vibrant mix of old and new. It has three thousand years of history, yet is always re-inventing itself. So it remains the most contemporary and cosmopolitan in the world, brim full of art, design, architecture, theatre and music. My interests are mostly based around, and my background is largely in; the Arts. Particularly fine art, pop art, graphic art, street art and architecture. I have a university BA Hons degree in Art and Visual Communication and I am also a designer and artist. There are many human stories to tell, behind London, behind it's history and behind it's art.

Locations

Central, City of London, Covent Garden, Richmond, Soho, South Bank, West End, Westminster

Serena

Singer and songwriter (goal: releasing my first album); graduate in Languages and Communication; 3 years of living, working and eventually recording in London, where I found out about City Unscripted. Moreover, I lived in Spain and Tuscany before Naples, where I can currently host for tours! I love walking and new discoveries, so you'll sure have a great time with me ;)

Languages

English, Spanish, Italian
---
Customer Reviews
Average customer reviews:
Really impressed with Stratford and our Host
By Jordanne G. on 23 Dec 2015
I didn't know what to expect when my boyfriend booked Stratford to see where the 2012 Olympics took place, but I was so impressed. our Host Holly was so helpful, enthusiastic and well-informed about the area so that the three hours flew by and we got to see a lot of the community that we otherwise wouldn't have known to explore. I highly recommend Stratford and Holly--we even got to see an impromptu theatre performance because Holly is an actor in the area and knew where to take us.
---
Stratford is exciting but it was cold
By Mark B. on 31 Dec 2015
I think we would have enjoyed Stratford 100% if it hadn't been for the weather, but our Host was so great about it and managed to get us a table at this great wine bar with really good, robust wines and live Jazz. We got to see some really good performances and ultimately had a really nice time.
---
Great for sports fans
By Richard S. on 01 Mar 2016
As a huge sports fan I was keen to explore Stratford to see the stadium and the Olympic facilities. our Host George was knowledgable and good fun. All in all it was completely different to other tours I've done and I got it customised to be all about sport and the breweries of the area.
---
Really unique
By Sarah W. on 23 Jan 2016
This was the most unique tour I've ever been on--my friends and I really felt like we were just meeting another friend in the city because Angela really naturally meshed with us. She was really nice and took us to all the best places, including this gorgeous sky bar. We had an awesome day, the only thing I think that could have been different is that it didn't feel very long and we wished we had more time to visit more places.
---
Very impressed with what I saw in Stratford
By Hafsah H. on 16 Mar 2016
I wanted to go to Stratford for the shopping and so I wasn't sure at first if I wanted to go on a tour but actually this was like having a really clever friend with me. Holly took me to all the shops I wanted to go to and I didn't have to waste time trying to find them. She really paid attention to what I said because she showed me some interesting cultural places based on things I off-hand mentioned I enjoyed. So I was truly impressed with this tour.
---
Quite happy with this experience
By Gaëlle B on 02 Apr 2016
This was my first time in England and I heard that Stratford was up-and-coming. But I knew nothing about what I would discover there. My tour Host was so friendly and informative. I would recommend this one.
---