Artistic, Vibrant, Classic
Hampstead Village is known for its high concentration of artists, musicians, writers and liberally minded millionaires. Here are the former stomping grounds of Keats, Freud and D.H. Lawrence; today you're just as likely to see Harry Styles as a famous painter at this hotspot for British celebrities. And a few past Hampstead notables, such as Freud, have had their homes turned into museums that you can visit. Hampstead benefits from sitting next to the largest park in London, Hampstead Heath, which is 791 acres. Stroll through the endless maze of footpaths and fields or swim in one of the three dipping ponds. Hampstead also has many ponds filled with lilies, swans and surrounded by picturesque park benches for you to sit and read a book, perhaps bought at one of Hampstead's many bookshops. The village also has a surplus of restaurants, cafes and bars.
---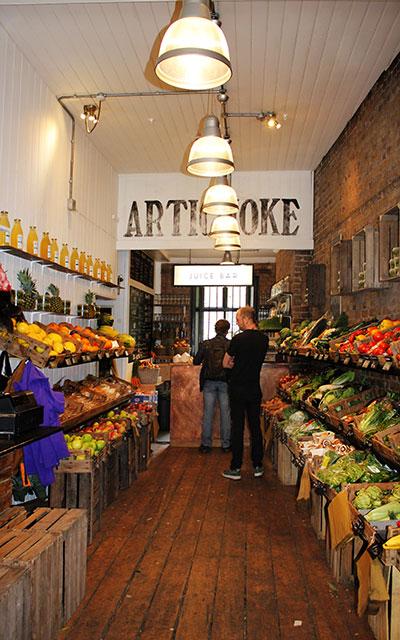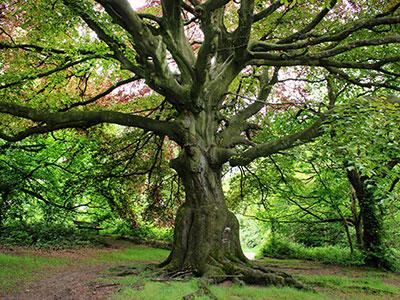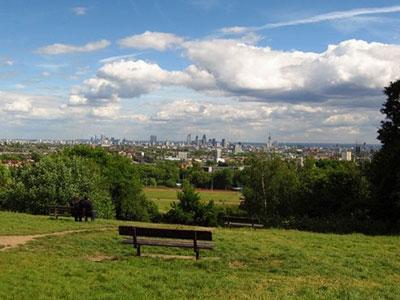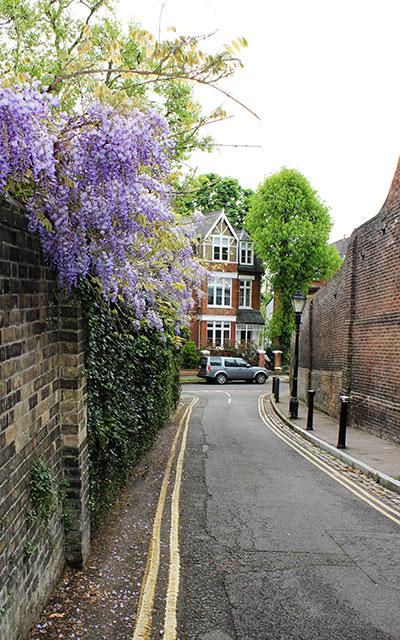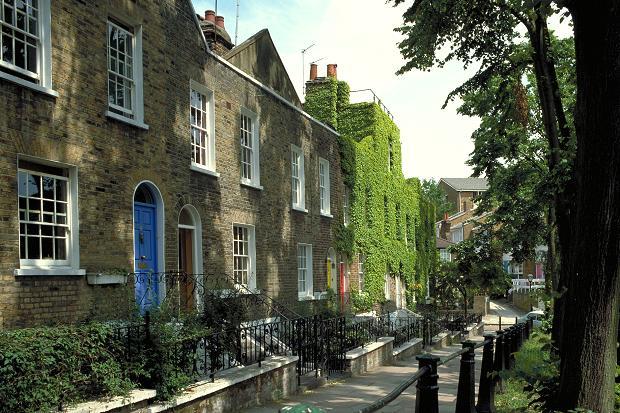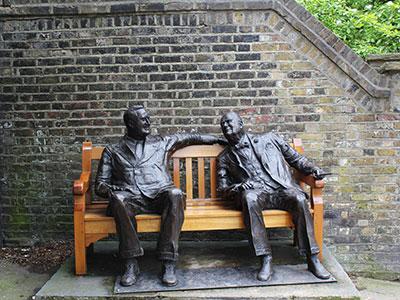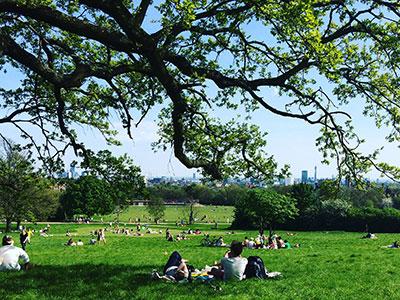 ---
Itinerary
Here is a suggested itinerary to allow you to experience as much of the area in a few hours. After booking we can adapt the tour to suit your interests and preferences.
Explore the cobbled lanes, galleries and markets with a Host
Your Host will guide you through some of the rambling narrow walkways that are a hallmark of this wealthy area, with charming and prominent shop front windows jutting out over the cobblestones and a myriad of restaurants, old pubs and cafes.
Lunch at a traditional and chic French restaurant off a cobbled street
Join your Host for lunch at a charming, traditional French restaurant off a cobbled lane in Hampstead.The restaurant is very atmospheric and chic with friendly service and sublime food. The smoked duck salad, ribeye steak, lamb chops with couscous, onion soup and delightful pink crème brûlée are also exquisite. The restaurant is airy and bright, with a vibrant ambiance and pretty fixtures
Wander around one of London's most stunning open green spaces
Your Host will lead you through the best of London's largest and arguably most stunning open green spaces: Hampstead Heath. The Heath is a favourite with locals but surprisingly most visitors don't know much about this wonderful spot. The Heath includes several protected views of London, three natural swimming ponds, historic houses and hundreds of acres of forests and grassy expanses.
Visit the preserved home of Sigmund Freud with unique artefacts
Your Host will drop you off at the home that psychoanalyst Sigmund Freud and his family moved to after escaping Nazi annexation of Austria in 1938. Freud brought with him all of his furniture and belongings to the house, which today is a museum. The house has a stunning collection of 19th century Austrian painted country furniture, Egyptian, Greek, Roman and Oriental antiquities, Freud's personal library and most popular--Freud's psychoanalytic couch, which was restored in 2013 for a cost of 5000 pounds. There is also a portrait of Freud painted by Salvador Dali.
Unwind at Hampstead's oldest and most historic pub
This historic Grade II listed public house was built in the 18th century on the site where trade in Hampstead mineral water was run. it was originally the second version of another pub based further up the hill that was regularly visited by prominent Whig party members who looked down on this lower down pub as inferior. Today the pub maintains its traditional charm and character, with four large interior rooms and a conservatory. There are original cast iron fire places, gorgeous tiles, a vaulted brick-built cellar and a lovely mahogany and Victorian bar.
---
Discover Hampstead, with its myriads of cobblestone lanes and the stunning expanse of Hampstead Heath. your Host will lead you towards the heath Heath to meander over its many hills, lakeside pathways and meadows. There is the potential to go for a swim in one of the Heath's three bathing ponds. In the village, explore the art galleries, museums and historic houses that are open to the public. Sample the fabulous pubs or restaurants that Hampstead has to offer. And venture through the unique clothing boutiques, bookshops and organic deli's. Enjoy Hampstead like a Host.
General Info
From

£50.00

per person
Max 6 people per tour
Inclusions
4 hours with one of our Hosts who is very familiar with the area
Additional time with our Host if you have added any extra time
Planning of a personalised itinerary
Exclusions
Food & drinks
Any transport other than walking (although this can be organised at additional cost)
Tickets to venues if you have selected any (can be organised if required)
---
Who are the Hosts
Our Hosts love showing visitors the best of the city and not as their main job. We have a handpicked community of Hosts that are all vetted and insured, all of whom are London residents that know their city intimately and want to share it with others, so for you it would be almost like meeting a friend that lives in the city who is going to show you around.
We have selected Hosts that know Hampstead well and who will be able to make your visit exceptionally better than if you went on your own.
Meet our Hosts that love & know Hampstead
---
Customer Reviews
Average customer reviews:
THE MOST AMAZING PLACE IN LONDON!
By Selena B on 02 Mar 2016
What a wonderful half a day we had in the most amazing place in London. It really is such a different world where the rich and famous live. Holly, our guide was so much fun! She was so bubbly and took us through all these little streets that were so cute and she really helped make the day so special.
---
VERY NICE PLACE TO VISIT
By Jesus R on 24 Mar 2016
We visited Hampstead with my family when we come to London and it is very typical English and very beautiful and peaceful, but maybe it will be better when it is not so cold. I think it is good to visit because it offers a nice break from busy central London and there are many different options for nice restaurants, coffee shops and shopping that are not touristy and Leeta is very good to help us choose the best options for us.
---
A TYPICAL, CHARMING ENGLISH VILLAGE SO CLOSE TO THE CITY
By Louise D on 12 Apr 2016
It was so surprising to find a quintessentially English "village" so close to the city center. It was my second visit to London and this time I really wanted to visit Hampstead Heath and I am really glad we did because it is truly beautiful. Angela, who guided our tour (and who happens to be American too!) really made the day for us because the Heath is so big that we got to see the best parts and she was also really accommodating and let us change the original itinerary and we ended up finding Ginger & White which officially serves the best coffee ever!!
---
I WANT TO LIVE HERE!
By Edward O on 25 May 2016
Angela, our Host was fantastic!!! We never would have experienced the area the way we did had she not been around. The area is fabulous and really charming and the food at La Cage Imaginaire was really, really, really good. Hampstead is the place to see how the other-half lives. Only a few stops from central London and we landed in a different world where the real rich Londoners live. Ridley Scott lives here!! If I win the lottery I know where I'm moving to.
---