Iconic, Historic, Beautiful
This tour is essential to anyone who is serious about exploring the best of London. With your savvy Host you can rediscover the original charm and lively character of this extremely vibrant part of the city. Travel through the best parts of two royal parks, which connect Westminster Abbey to Buckingham Palace, stopping along the way at the best pubs and cafes used by real Londoners and not tourists. Stroll down an impressive street for shopping, taking in the world-renowned shop names that are known for being frequented by members of the royal family and their staff. Take in the stunning views of the surrounding areas while you sip on a tasty G&T at a swanky bar. Then allow your Host to lead you towards the charming, old-style covered market that is Covent Garden, stopping to see the Royal Opera House and other exciting venues. This tour is great for all ages.
---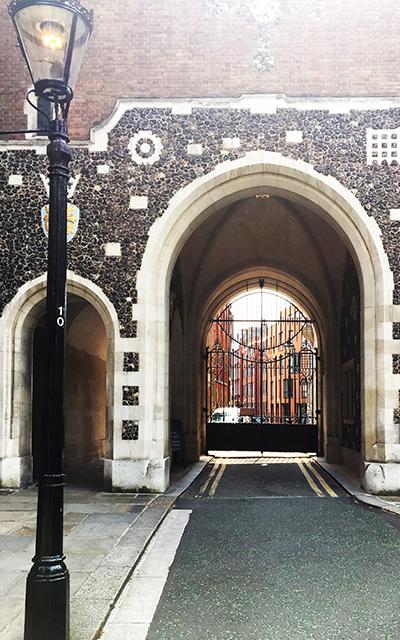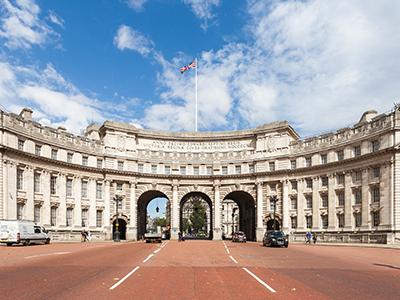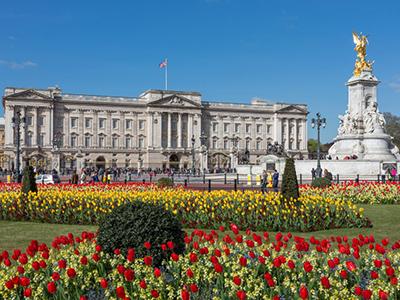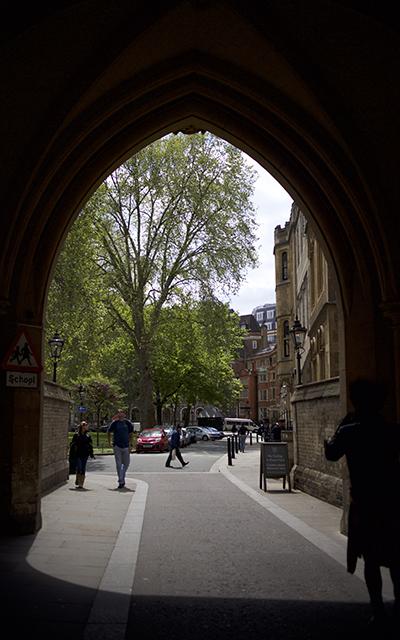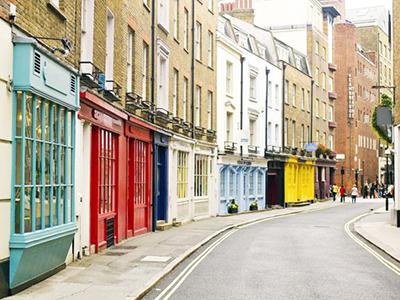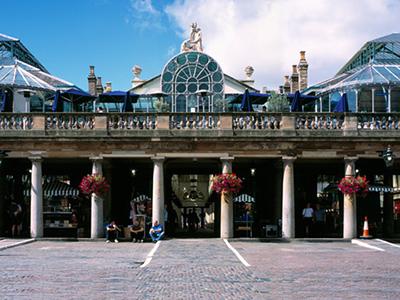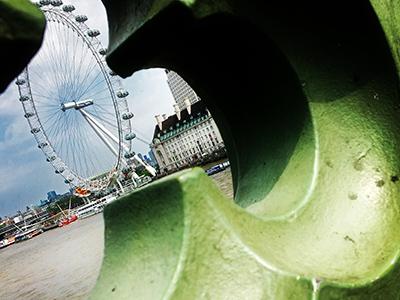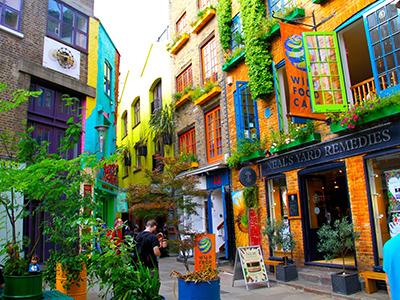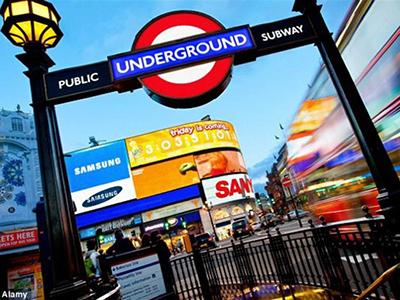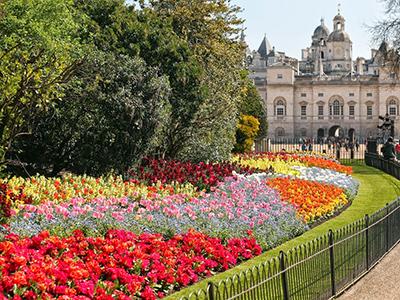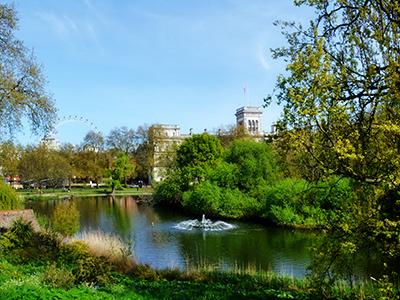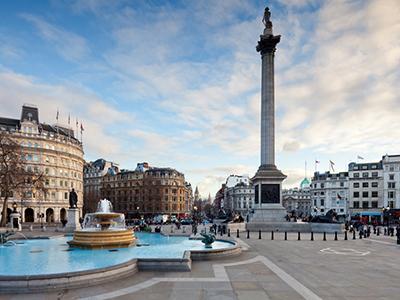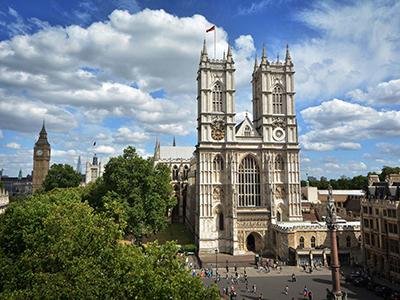 ---
Itinerary
Here is a suggested itinerary to allow you to experience as much of the area in a few hours. After booking we can adapt the tour to suit your interests and preferences.
Take in the sights of Big Ben, Houses of Parliament, Westminster Abbey & Buckingham Palace
Join your Host to explore this iconic part of London where you will get to see the famous sights of Big Ben & the Houses of Parliament, Westminster Abbey and Buckingham Palace as well as a charming square that is hardly known by most visitors. If there is a Change of the Guard at Buckingham Palace on that day, your Host will guide you to try and get a good spot so that you can witness the legendary ceremony.
Wander around the oldest of London's Royal Parks
The oldest of the capital's eight Royal Parks, St James' Park is a real gem at the heart of ceremonial London. If it's a sunny day, your Host will guide you to a spot where you will have the opportunity to capture some wonderful photos of the London Eye and the Horse Guards Parade in the background
Sip on a cocktail or coffee whilst taking in some of the best views of Central London
Your Host will take you to one of central London's best rooftop bars which offers some breathtaking views of the capital. Surprisingly, not very many visitors knows about this spot!
Check-out one of the most famous shopping streets in the capital
Your Host will guide you towards the famous Piccadilly Circus where you will undoubtedly want to snap some photos. You will then have the chance to explore one of London's most famous shopping streets and your Host will be able to suggest the best places for you to shop depending on your preferences and budget.
Visit the charming Covent Garden market
Follow your Host along a less touristy path to discover the many charms of Covent Garden which go beyond the main market and the Royal Opera House
---
Take in the well-known sights of Big Ben, Parliament, and Westminster Abbey. Witness Her Majesty's swans idyllically gliding through the ponds of the royal parks. Stroll past the palace- before cutting up to Westminster's best street for shopping! Wander past the upmarket grocers used by the Queen (actually used by her staff). Navigate through the numerous squares and backstreets that lead to Covent Garden, with its glorious covered market. The two floors of market shops and stalls are fabulous for discovering unique handmade or designer treasures to take home. Delightful musicians and street-performers frequent the market. Enjoy Westminster local style.
General Info
From

£50.00

per person
Max 6 people per tour
Inclusions
4 hours with one of our Hosts who is very familiar with the area
Additional time with our Host if you have added any extra time
Planning of a personalised itinerary
Exclusions
Food & drinks
Any transport other than walking (although this can be organised at additional cost)
Tickets to venues if you have selected any (can be organised if required)
---
Who are the Hosts
Our Hosts love showing visitors the best of the city and not as their main job. We have a handpicked community of Hosts that are all vetted and insured, all of whom are London residents that know their city intimately and want to share it with others, so for you it would be almost like meeting a friend that lives in the city who is going to show you around.
We have selected Hosts that know central London well and who will be able to make your visit exceptionally better than if you went on your own.
Meet our Hosts that love & know Big Ben to Covent Garden
---
Customer Reviews
Average customer reviews:
We had a great time!
By Sungeun and Eugene, Korea on 17 Jun 2016
Thank you very much for your great tour guidance and nice photo. We had great time with you. I also recommend you to my friend who is going to London soon. My son, Eugene said the play with squirrel and pigeon in St. James Park was the best moment in this trip. Thank you for preparing nuts for the animals. You were the best guide in this trip.
---
We felt like Locals!
By Liz M on 13 May 2016
Lea Gilbert, our guide, was fantastic! I recommend seeing London with her. We felt like Londoners and not like tourists. Thank you Lea!
---
You must book these guys!
By Eric B on 21 Jan 2016
This is how I imagined London would be like and we would have missed it without this tour. All I can say is dump your guidebook and get these guys to show you around!
---
We just had the best trip thanks to this tour
By Liz M on 12 Feb 2016
We wanted to see all the main sights but having 2 kids was a little worrying as we really wanted them to enjoy the city as much as possible. We got to see what we wanted to see and more! Getting recommendations from our lovely guide Angela on what to do with the kids and seeing a London that was not in our original plan are what made our trip special!
---
A great idea! You should do it everywhere in the world!
By Charo M on 14 Mar 2016
After doing this tour I think all cities have to do the same thing! It was my second visit to London and this time it really made me see the city differently. I came with my boyfriend and it was his first time in London so he wanted to see Big Ben and the main sights and even though I had already seen them it was so much better this time because of our guide Sandro, who took us through cute little streets and showed us some things that no tourists were seeing, ( I don't know why) and we had lunch at the best French restaurant which was so beautiful! I want to go to Paris so please hurry up and do tours in Paris soon!
---
London is not like what you see in the guidebooks
By Paul B on 12 Apr 2016
I do this in Amsterdam all the time. People ask me where they should go and what they should see so it was my turn to ask someone to show me London from a Host's perspective. Lisa, our guide was amazing! I didn't think London was going to be too different to the London I already knew but I was wrong! Lisa showed us so many things that you just don't know about or you would have to spend hours researching to find out about them! I can now understand why people want to live in this city and I may have to consider moving over!
---