How does it work?
1

Tell us about you!

Once you book, fill in a quick questionnaire and tell us what you'd like from your experience.

2

We introduce you to your perfect local

Build your perfect experience together

3

The best part!

Experience the city like you would with a knowledgeable friend living there
Would you like to speak to someone?
If you're unsure about what experience to book or would like more information on how it all works, just email me here. I or someone from our Customer Experience Team will get in touch so we can suggest the perfect personalized experience for you.
If you prefer to speak to someone, feel free to send us your WhatsApp or cell number and we'll give you a call back.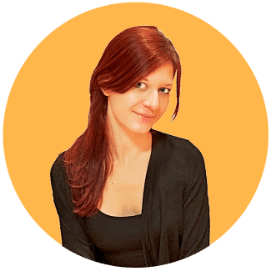 Anna Kerekes
Anna Kerekes | Co-founder
Fantastic Experience
From the first contact from City Unscripted and throughout the whole experience it was excellent. I highly recommend using them and will wherever I travel. They contacted me right after booking and then my guide contacted right before the tour. Our tour guide was Stefano. He was so excellent and I would highly recommend him. What he shared will help every time I travel to Europe. He is really a fantastic guide. If you planning this, I would recommend doing it early in the trip as Stefano showed us many places we would have liked to investigate further. We did it the day before the end of our Holiday. The way that City Unscripted does these tours/experiences is top notch - just fantastic.
Highly Recommended Walking Tour with Sandra
We did a 3 hour walking tour with Sandra from City Unscripted. She was wonderful. We had the most enjoyable time walking through all the different areas of the city. Sandra was very knowledgeable and provided us with great insight into Munich. She fitted so much into the time we had and we would not hesitate to recommend her.
Tour Munich with a Local
I met Stefano at my hotel and he took me on a wonderful four-hour tour throughout Munich. He knew what I was interested in seeing since we had conversed on email ahead of time. I saw and heard about so many great things to do in Munich, even though I've been to Munich and Bavaria previously, I am very excited about all the possibilities this city presents. I especially loved the Asamkirche with its Baroque interior.
Can't find the right experience for you?
Just because it's not here doesn't mean we can't offer it.
Get in touch and the City Unscripted team and hosts will help create the right experience for you.
Any questions?
If you're unsure about anything you can
reach us on any of these channels.