What to do in Tokyo this Summer - Things to do in June, July and August 2019
Summer in Tokyo is generally a great time to visit, so get ready to pack your Tokyo itinerary with the best of what to do in Tokyo this summer. Although Tokyo is officially a fairly temperate city, the temperatures can, at times, soar. A city of contradictions if you ever saw one! When Tokyo summer weather is at its hottest it's not uncommon for people to suffer from heat stroke, given the high temperatures and humidity. But on the whole, it's a manageable season - especially when you know the local hacks like opting for chilled ramen instead of hot. The average high temperature across summer in Tokyo is 27°C, and although it can spike up into the mid-30s, it can also fall down to the low- to mid-20s. And although some rain is possible in summer months, there are still plenty of things to do in Tokyo in summer, from the traditional highlights through to some unmissable seasonal events. If you're planning a trip to Japan, and wondering what to do in Tokyo this summer, this Tokyo summer guide will have you covered.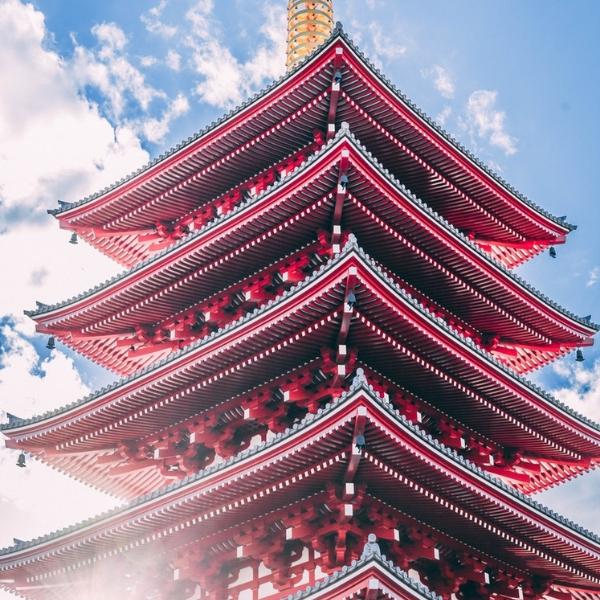 Things to do in Tokyo in June 2019

June in Tokyo is generally milder than the subsequent summer months. As the month progresses, so the temperatures climb, however the average daily high is typically around a manageable 26°C. As the city emerges from cooler spring temperatures, the average daily low still sits around the 27°C mark, making for cooler mornings and evenings. This makes it a perfect time to enjoy the popular outdoor Tokyo summer activities. Keep in mind, however, that there are an average of 12 rainy days in June which may force you indoors for parts of the day. But with adequate planning and preparation, the summer rainfall is usually easy to work around.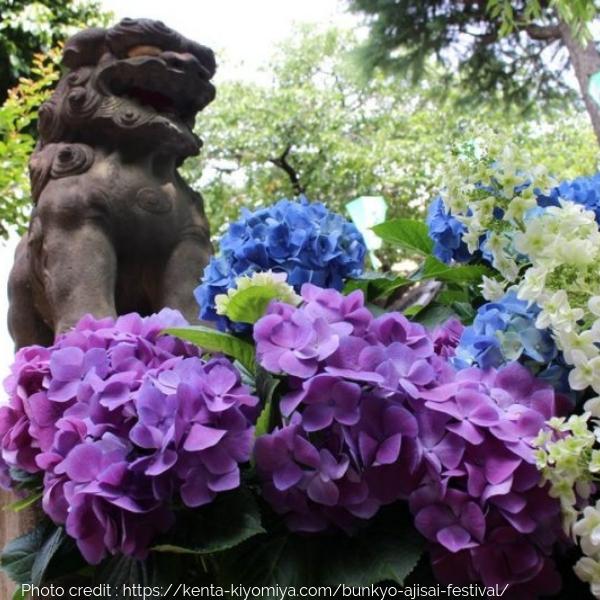 As the summer weather starts to arrive, so too do the hydrangea festivals. In Tokyo these colourful plants announce the arrival of the rainy season, and there are several hydrangea festivals that take place throughout June to celebrate this. The most popular of these is Bunkyo Ajisai Matsuri, which in 2019 takes place between June 9th and 17th. If you love your plants, then there's also Katsushika Shobu Matsuri, an iris festival that takes place for much of the month. Among all the other events and things to do in Tokyo in summer is one of the city's biggest festivals, Sanno Matsuri. It takes place between June 6th and 16th and involves a float procession through the city that's not to be missed. And if you're eager to get a view of Mount Fuji, then it's a great time to escape the city and take a day trip to Hakone.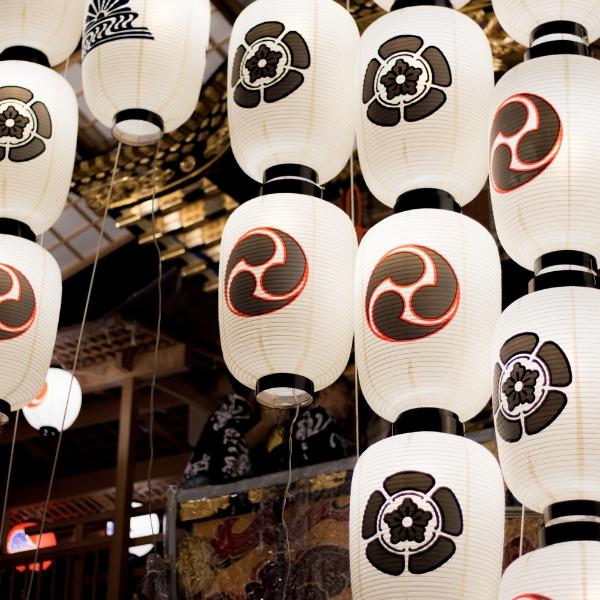 Things to do in Tokyo in July 2019

July in Tokyo is usually a few degrees hotter than June, but the average high is still below 30 degrees. By the time the middle of the month rolls around, you can expect lows to be around the 23° mark. This weather makes for warm days and nights, and is the perfect time to explore the city weather-wise. As peak summer approaches, it's also a great time to take in some popular Tokyo summer events. Many of these popular modern and traditional events that take place over July serve as the perfect compliment to an already enthralling summer city.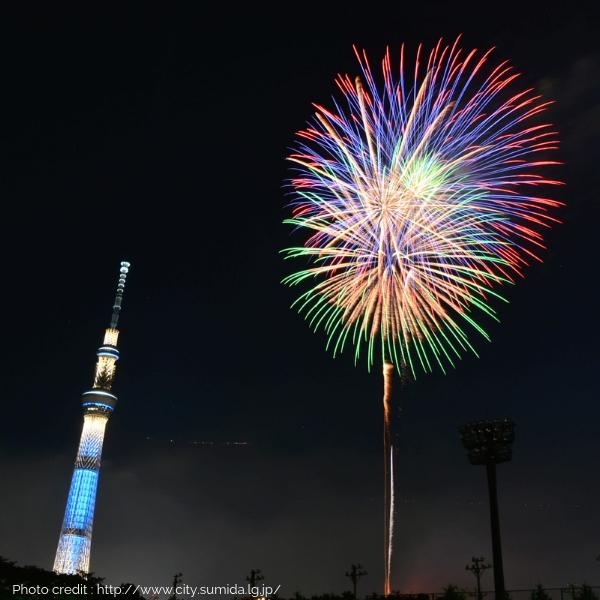 If you're unsure of what to do in Tokyo this summer, then be sure to travel there in July. It's a time perfect for seeing the city's most popular tourist attractions, but there are also several great festivals that take place over the course of the month. If you're a fan of opera, then make sure you're at Tokyo Opera City's concert hall around lunch time - there are free concerts that last just under an hour that are truly mesmerising. If you're interested in experiencing a traditional festival, then diarise July 13th to 16th, when Mitama Matsuri takes place. It involves thousands of lanterns being lit and hung to honour the dead, and offers interesting insight into local culture and practices. Fans of brilliant fireworks displays also won't be disappointed in July - thanks to the Sumida River Fireworks Festival. It takes place on the 27th of July, and is one of the largest in the country. As the weather heats up it's also a perfect time to sample local food. Although you can purchase street food throughout the year, it's a fantastic summer activity you'll be unable to enjoy as much in Tokyo in winter.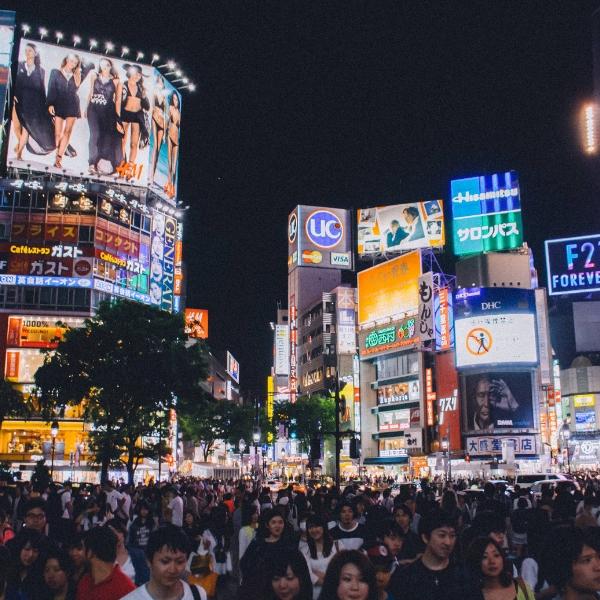 Things to do in Tokyo in August 2019

August is the hottest month in Tokyo, and it's common for the highs to average around the 31 degree mark. If you're not familiar with summer heat then this might be uncomfortable, particularly in a city as populous and busy as Tokyo. Although there are reported cases of heat stroke during the hottest days of the year, most businesses take the climbing temperatures into account and provide some kind of cooling. At the same time, on the cooler days it's not uncommon to have temperatures as low as 24 degrees, making for a much milder and more pleasant climate in which to explore the city. And if the day time temperatures are feeling a little high, it's always possible to hold out until the evening and appreciate all the things to do in Tokyo at night.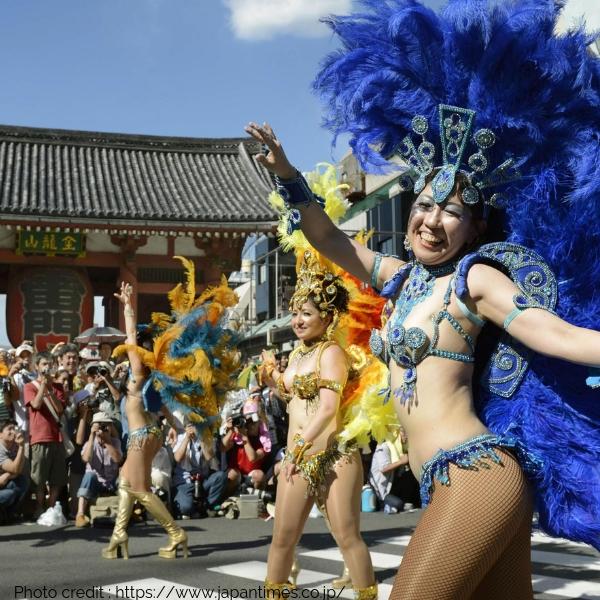 The hottest month of the year in Tokyo is also one of the busiest. If you're unsure of what to do in Tokyo in 3 days, plan a trip around August and be sure to combine the traditional sightseeing with at least one festival. Towards the end of the month is the Asakusa Samba Carnival. Now in it's 37th year, it's a guaranteed good day out. It reflects much of what takes place in Brazil, but with true Japanese flare, and in 2019 it'll take place from 1pm on August 25th. Harajuku Omotesando Genki Matsuri Super Yosakoi is the city's largest summer festival, and it will take place on the 25th and 26th of August in 2019. It's a dance contest like you've never seen, with thousands of performers working in teams to take the top spots. And if the late August heat is getting a bit too much for you, then plan your participation at Fukagawa Hachiman. It's a massive festival that involves mikoshi tossing teams and a large water fight, courtesy of the local firefighters. In 2019 the competition will take place between August 9th and 14th.
Popular Tokyo Experiences
Select an experience and let one of our Hosts personalise it to what you want to see & do