Best Places To Eat In Ebisu Tokyo
By Arezki Beloucif, the Parisian jazz vocalist who manifested his love for Japan into making the sprawling, organic and enchanting city of Tokyo his new home.
Edited by Holly Stark

Tokyo has an incredible food culture; better than New York and Paris put together. The Tokyo food scene has it all, from traditional Japanese grub to global cuisine, cheap and fast meals to fancy Michelin star restaurants. The Japanese believe food and its preparation to be a work of art, and it's easily recognisable when tasting your way through city's great food and smooth Ebisu beer. The Japanese capital is brimming with local ingredients, flavours and spices and every plate is freshly prepared. Ebisu, an area with a chilled vibe, known for Yebisu Garden Place (a complex for shopping and dining) and the Ebisu food alley, is thriving with ramen, noodles and grilled beef stops, making the area one of the best places to eat in Tokyo. The neighbourhood is a residential haven, away from the chaos of busy Tokyo streets. With a good vibe, good food and some of the best places to eat in Ebisu, the district is a real Tokyo hidden gem.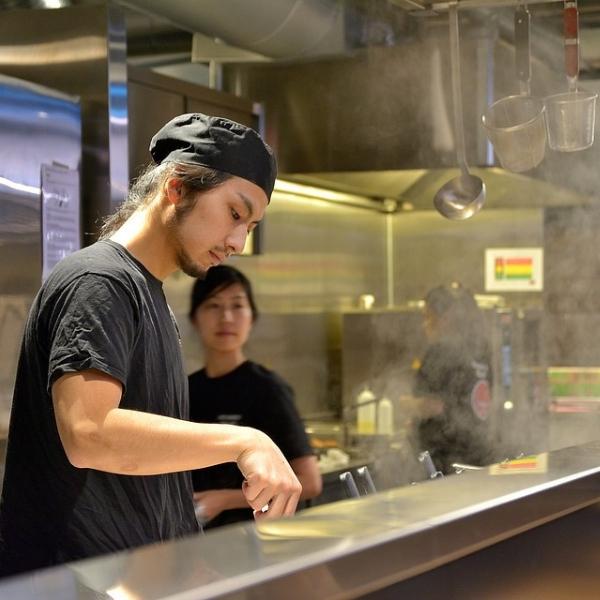 Tokyo, or "Edo" as it was formerly known, is a harmonious balance of both food culture that developed hundreds of years ago and an ever-evolving modern food scene. It embraces international and fusion foods, traditional cuisine, and food loved by Japanese locals and visitors alike. It's very impressive and there's plenty of choice. From various styles of ramen, to seafood and noodles, to speciality beer, in Ebisu, Tokyo you can find every kind of dish, and the neighbourhood is not to be missed from a Tokyo food guide. A foodie paradise, Ebisu, Tokyo is home to Ebisu bars, Ebisu izakaya, Ebisu resturants and the Ebisu food hall. With an array of dining experiences and food on offer, you won't tire of the attractive Tokyo food scene.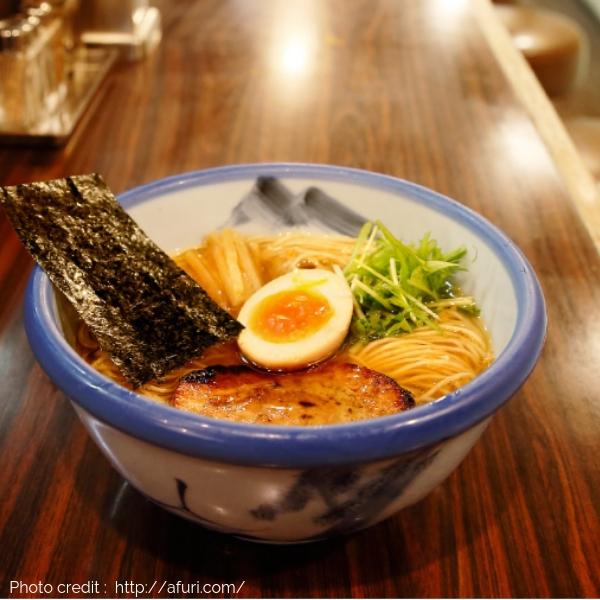 Afuri Ramen

Noodle lovers will want to head to Afuri. Bringing in customers from everywhere, all day long, the spot is one of the most loved, best places to eat in Ebisu. Once you enter the restaurant, you select what you want to eat at the ticket vending machine. Then you take a seat and your steaming dish is brought over. The signature, go-to choice is the Yuzu Shio Ramen or the Yuzu Shoyu Ramen. The Shio Ramen can be eaten with a simple Tanrei soup or Maro, which comes with extra chicken fat. Shio is made with chicken and dashi broth, yuzu (a Japanese citrus), and Shoyu is made with soy sauce. With vegan and vegetarian options, the restaurant is a great all-rounder. Home to seasonal ramen and seasonal vegan ramen, prepared with tons of the freshest veggies, vegetable soup and mixed greens; Afuri Ramen is one of the best and most versatile Ebisu restaurants.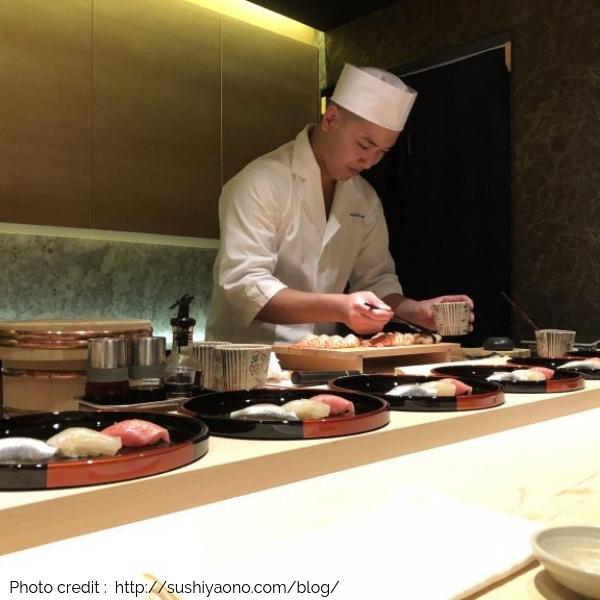 Sushiya Ono

Sushiya Ono is one of the best sushi restaurants in Ebisu, claiming to have the ultimate sushi that makes everybody happy. Tokyo is undoubtedly one of the best places in the world for sushi, and there are plenty of excellent sushi restaurants to check out in Ebisu. The Ono Special rolled sushi is loved by regulars who visit just for that. Made with broiled toro or fatty tuna picked from the fresh Toyosu fish market, finely chopped baby onions, and plenty of wasabi, the dish is not to be missed. The space is small and intimate and the focus is on searching for new ingredients and experimental cooking methods in order to achieve great taste. The restaurant also strive to foster new talent and on Sundays, the assistant chef Jun Yomeyama runs the restaurant, which is renamed Sushi Sora for the day, and prices are discounted by 30% because Ono, the head chef, himself is not making the sushi. For some of the best food in Ebisu, head to Sushiya Ono.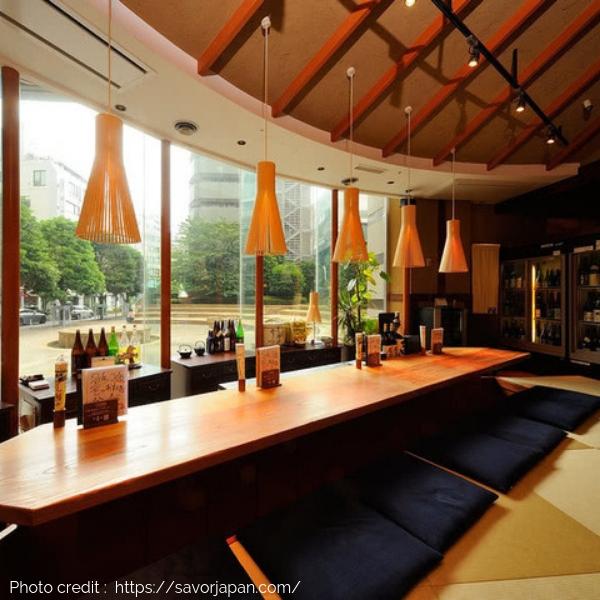 Izakaya Ebisu Uokin

An izakaya is a type of informal, Japanese pub; a must-visit when in Tokyo. They are casual places with a relaxed atmosphere for after-work drinking and eating. Head to the glowing Ebisu neighbourhood; a memorable, vibrant area lit with glowing lights and a friendly vibe. Flooding the verandas are locals and visitors sipping smooth beers and biting into the best Ebisu food. Ebisu is host to a great number of loved izakaya, such as Ebisu Uokin, located just a minute's walk from the east exit of the station. With many locations across Tokyo, Uokin specialise in seasonal, fresh seafood, using fish from the fresh Tsukij Outer Market or the Toyosu Fish Market. Anyone seeking a stylish atmosphere and a classy but casual drink after work or with friends should head here. For a different kind of experience and a truly unique atmosphere, check out the Okinawan izakaya Haibana Ebisu outside of Ebisu station west exit. Their great collection of Okinawan awamori liquor teamed with authentic regional dishes hard to find anywhere else in Tokyo is not to be missed.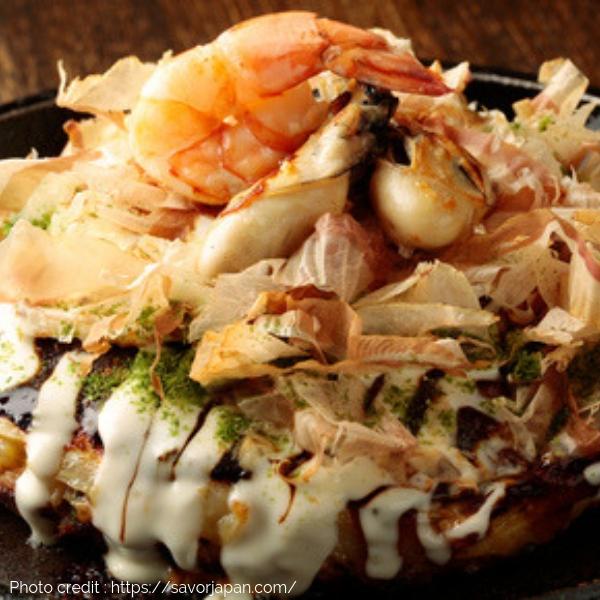 Okonomiyaki Ebessan Ebisu

Arguably one of Japan's most loved soul foods, okonomiyaki is a must try savoury pancake which became the nation's favourite from Osaka and the Kansai Region. Not to be missed when travelling to Japan, the dish is made from a fluffy flour-based batter, cabbage and whatever else you like (okonomi derives from the meaning "how you like" or "what you like", and yaki meaning "cooked"). Okonomiyaki is typically topped with meat, seafood and vegetables and an addictive sauce, mayonnaise, and bonito and seaweed flakes. Okonomiyaki is a Japanese savory pancake containing a variety of ingredients, cooked on an open grill. Though the dish originated from the Kansai region of Japan, it is also popular in Tokyo. At Ebessan Ebisu, chef and Osaka native, cooks up real Kansai okonomiyaki in a cosy space, and on occasion even prepares fresh fish that he caught himself in Tokyo Bay.
Popular Tokyo Experiences
Select an experience and let one of our Hosts personalise it to what you want to see & do