6 Must Try Foods In Sydney
By CityUnscripted Host Bethany Kinner
During your time in Sydney of course you'll want to eat as much of the city's tasty food as is possible. Who could blame you? Australia might have its classic dishes, but Sydney has its own unique food culture, dishes which have become firm favourites on the local food scene and tasty food which you can't miss feasting on! So get comfortable, read on and indulge in these dishes you can't miss trying at least once while you're in town. From local restaurants to laid back cafes, oysters with a view to out of this world fusion foods, Sydney has got you - and your tastebuds - covered.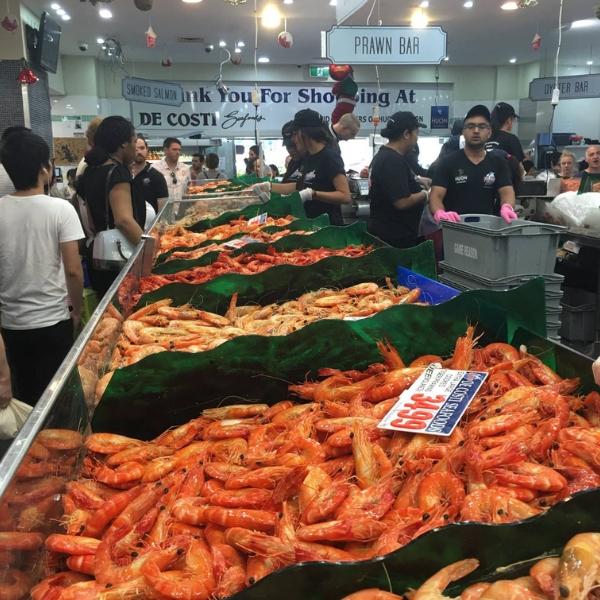 Locally Caught Seafood
It's no secret that Sydney Fish Market is the best place in the city to feast on fresh Sydney Rock Oysters or choose your own crab and have it cooked up for you - but you still need to go. As the world's largest seafood market outside of Japan, the best time to visit is early mornings when you can wander through the wholesale market and just take it all in before the crowds arrive. You won't find better quality anywhere else in the city and this working seafood market is peppered with delis, restaurants, a sushi joint and a wine shop. For oysters with a view, head to market institution Doyle's or Fish Market Cafe for a more laid back feed.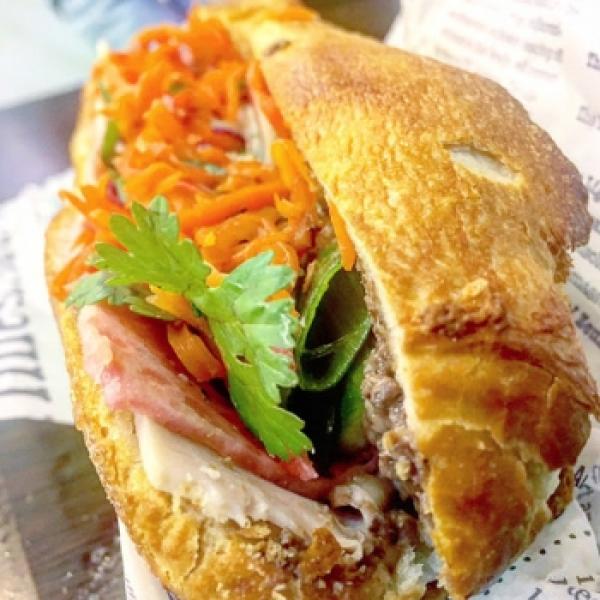 Vietnamese Bánh mì
Unless you happen to be in Hanoi, you'll struggle to find much better Vietnamese food than in Sydney. Amongst the steaming bowls of pho and banh xeo pancakes, Sydney boasts one Vietnamese speciality in particular which is worth the wait. The queue will be out of the door, but get in it. You won't regret it. Marrickville Pork Roll makes the best banh mi this side of Vietnam, but if you don't believe us, it's cult following and queues will attest to that. Strips of succulent pork are stuffed in a crispy baguette style roll (baked daily in store) along with chilli, mayo, picked carrot and daikon, then generously doused in some kind of magical sauce (made of lemongrass, garlic, soy and fish sauce) and a sprig of fresh coriander thrown on top for good measure.
Photp: weekendfoodescapes.blogspot.com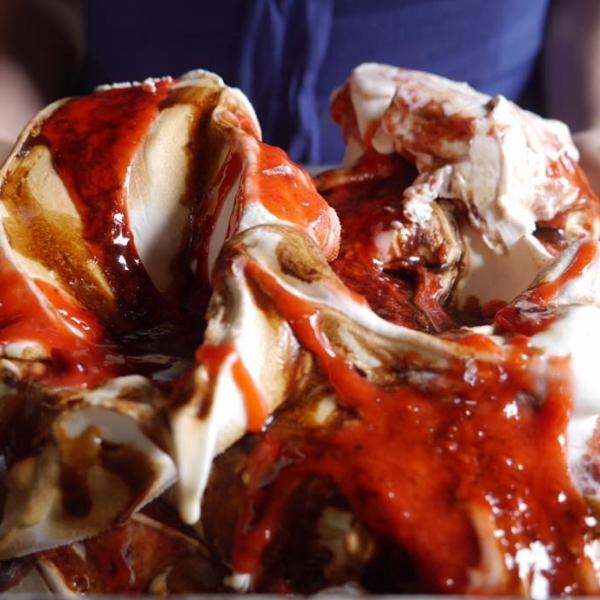 The Planet's Best Gelato (Literally)
You might not think that Sydney would be the home of what was voted the world's best gelato (and the contest is held in Rimini, Italy, so you know it's legit), but it is. On hot days (or any day), there's nowhere better to cool down than at Cow and The Moon. Despite their success, this family run joint has remained to true to form and keeps coming out with incredible flavours like poached strawberries and balsamic, Turkish delight and green tea and red bean paste. You'll need to go 25 times to try all the flavours, but that's okay.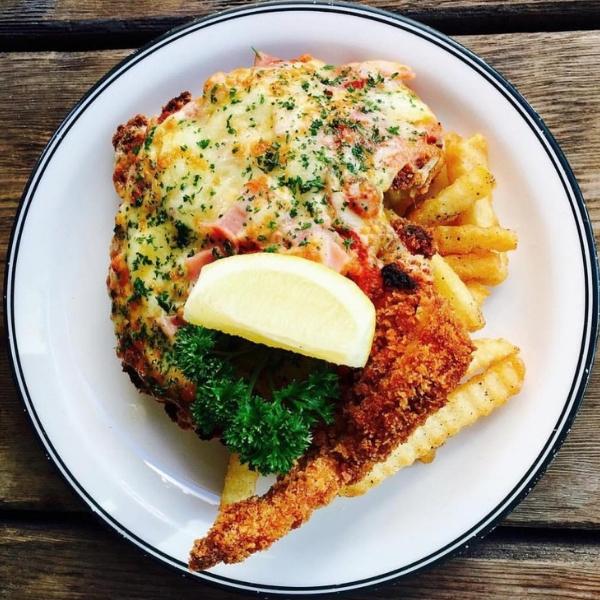 Sydney's Favourite Chicken Parmigiana
The name might be Italian, but the dish is as Aussie as it comes. A chicken parmigiana is the local take on the original eggplant version - chicken schnitty is (a schnitzel to anyone who's not Australian) generously smothered with Napolitana tomato sauce and even more generously topped with melted cheese. Grab your mates and a schooner (a beer) and get ready for one of the best feeds you've quite possibly ever had in your life, or at the very least in Sydney. This pub classic is best enjoyed in the pub, (obviously) and helpfully for all of us most locals have a parma night where you can feast on crispy, cheese covered chooks and sip a cold one (or two) all the while saving money. What's not to love? Try it at the Unicorn Hotel in Paddington or the Shakespeare Hotel in Surry Hills.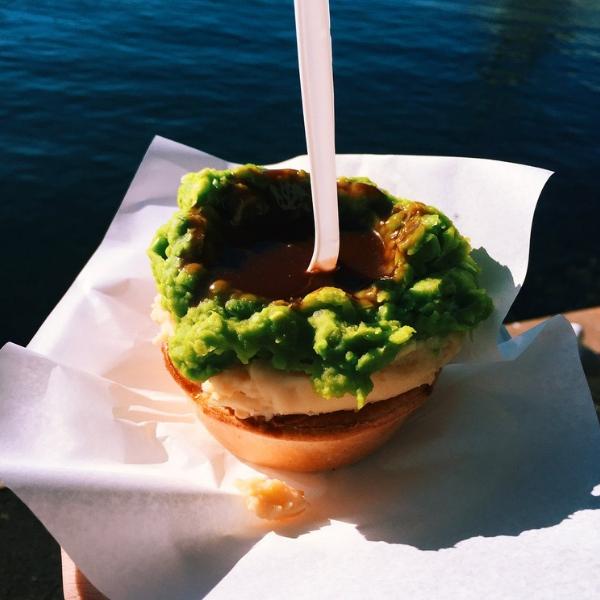 A Hangover-Busting Meat pie
You can't really say you went to Australia is you didn't eat at least one pie. But it will probably end up being two. Or possibly even three. Anyway, the best place to find this ripper of a hangover cure (definite guilty pleasure) in Sydney is of course at Harry's Cafe de Wheels, who have been serving up these guilty pleasures since 1938 and so know a thing or two about how to make them. It's been said that the old school is the best school, and when it comes to Harry's pies this is probably true. That means you should go for their house special: flaky, buttery pastry is the perfect vessel for rich beef stew filling, topped with mash, which is then topped with mushy peas, which is then topped with gravy. Not one for the dieters, but who cares, it's their loss.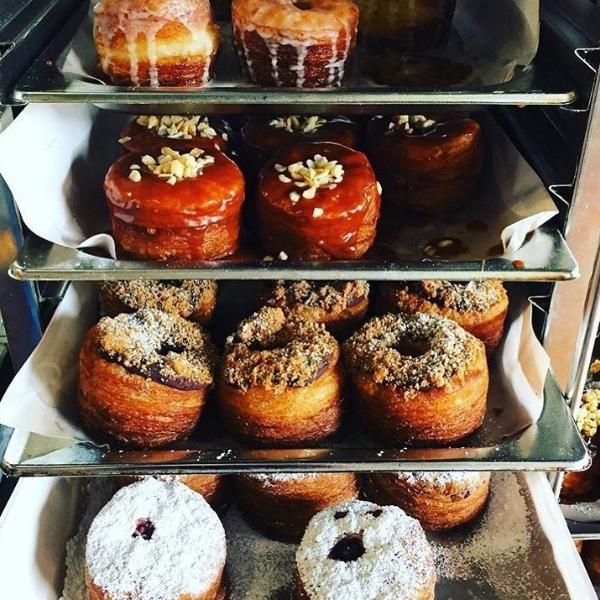 The Best Breakfast Cronut
There are few things in life better than starting your day with a fresh donut. Except perhaps starting your day by popping to the local bakery for a warm, buttery croissant. But what if you could have both at the same time? Well, you can, and it's amazing. Born in NY, the cronut combines the feathery pastry of a croissant and the soft on the inside, crunchy on the outside dough of a donut. Heaven. It also helpfully solves the crisis of deciding between a croissant or a donut (we've all been there, don't lie). In Sydney, the only place to try these is at Newtown Brewtown.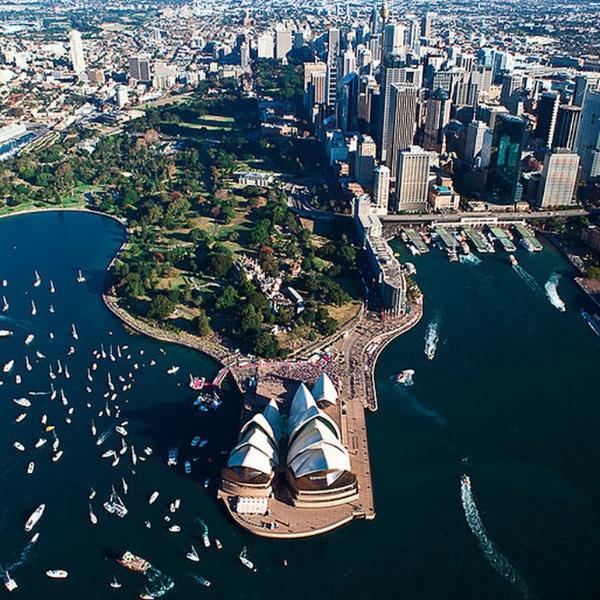 The Best Way to See Sydney
Need a splash of local insight on the best of Sydney's eateries, diners, markets, street foods and more? Or just looking for a little kickstart to your Sydney adventure? Experience Sydney with a true city Host on a personalised experience.
Popular Sydney Experiences
Select an experience and let one of our Hosts personalise it to what you want to see & do