Top 10 Things To Do in Stockholm - Recommended by a Local
By Charilaos Christopoulos, the cycle-loving, bookclub-going Greek who made Stockholm his home.
Edited by Holly Stark
Surrounded by islands and enriched with history and culture, you'll find plenty of great things to do in Stockholm. From wandering Stockholm's old town Gamla Stan to exploring peninsulas and inlets at the outflow of Lake Mälar into the Baltic, visit Stockholm and you'll be spoiled for choice. The city is accessible on foot, via bike, by bus, by original trains, on a boat, by the Tunnelbana underground railway system, or even on a horse. In my opinion, Stockholm's tranquil landscape and abundance in natural resources is what makes the city so beautiful - the natural landscape and parklands are something you will struggle to find elsewhere in Europe. The charm of its setting lies in the intermingling of land and water, floating bars, cobbled medieval streets, an effective network of bicycle lanes, fascinating Nordic museums, green parklands and creative neighbourhoods with eco-architecture, vegan cafes, street art and diverse nightlife scenes. So here's your bespoke Stockholm travel guide to kickstart your trip, which takes into consideration the unpredictable Stockholm weather, the best places to sample Swedish food and the best things to do in Stockholm at night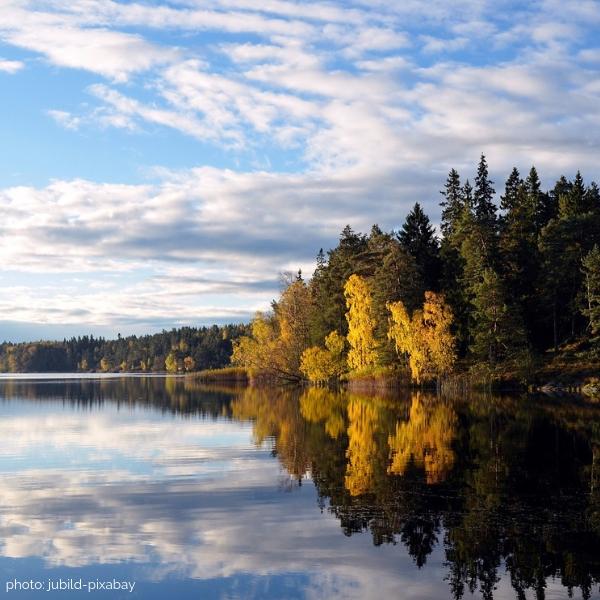 1. Enjoy the Landscape – Whatever the Weather
Visit Stockholm and you'll have the opportunity to experience Nordic life; for many Swedes and Stockholm locals that means enjoying the landscape. Only 1 million people live in Stockholm, hardly anything compared to other European capitals. You don't have to go far to change the scenery of cement, church spires and steel to vibrant green pine trees and dark blue waters. Reflect and recharge at one of the Stockholm's 300 nature reserves, national parks or lakes which attract both wildlife and visitors alike. My ideal day includes my bike, a fruit filled basket, a little bit of good food or a home cooked meal, a bottle of red wine and a picnic on a boat on one of Stockholm's many islands. Head to Värmdö for countryside, cliffs, lush greenery, forest trails, the Björnö Nature Reserve and a breath-taking ocean view. Or take a boat from the city centre to Hammarby Sjöstad and enjoy 360-degree view of Stockholm. But as a flat country with no mountains, the Swedish weather is inevitably unpredictable. It's best to pack both a swimsuit, boots, and a woolly hat – you never really know if it will rain or snow! The weather changes fast; there could be sun in morning, rain at noon and snow at night with a temperature difference of + or -15 degrees, so you'd better watch out.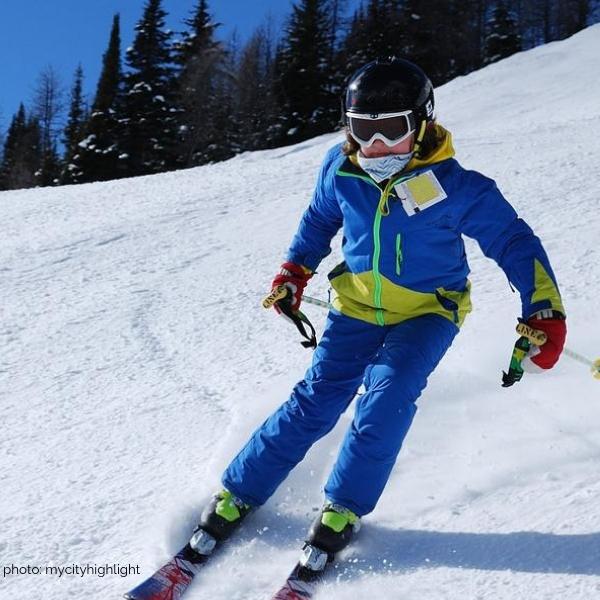 2. Ski or Snowboard with a City View
If you're looking for things to do in Stockholm in winter, you can expect long cosy evenings by a crackling fire, a possible peak at the Northern Lights (aurora borealis) and the opportunity to ski and snowboard. Just below Södermalm is Hammarbybacken, a small ski hill with a lot to offer: 4 ski runs ranging from green to black, 2 T-bar lifts, a café, amazing views of Stockholm's sparkling city lights, access via public transport and a ski school with rental equipment available. Within 20 minutes you can be back in the city centre. Alternatively, head to Stockholm's largest ski slope in a nature reserve on Lake Albysjön. Flottsbro is home to 5 ski slopes, 3 lifts, a snowboard park, sledding hill, a restaurant serving hot meals, a ski school, rental shop and red log cabins with a kitchen, bathroom and balcony available to rent, sleeping 2 to 6 people. It's important to know that Sweden is a country with big differences in daylight. In the far north the sun does not set at all in June and there is winter darkness throughout the day January. From the 15th December to the 15th January you can expect no appearance of the sun, so if you are travelling to Stockholm in winter, it's best to bear this in mind.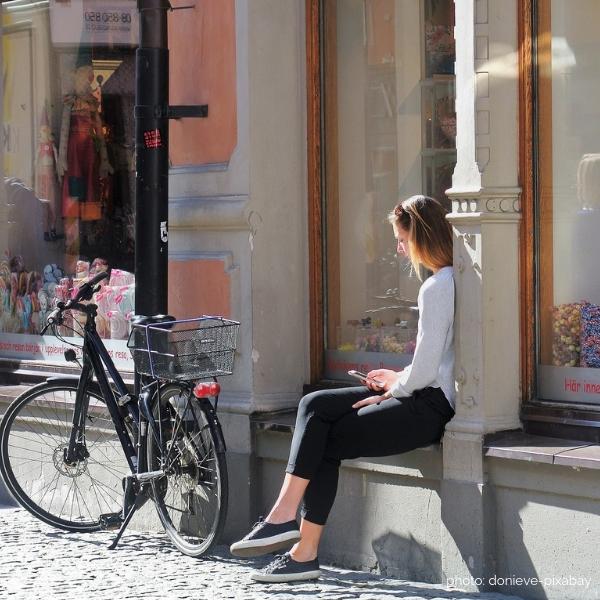 3. Ride a Bike Wherever You Like
Stockholm is a city where cyclists coexist peacefully with buses, cars and whatever else is on the road. The city has cycle lanes and cycle paths throughout, and it's easy to connect between islands on two wheels. Buy a three-day or season pass and borrow a bike from 140 sites around the city from April to October. The three-day pass is available at Pressbyrån and many hotels around the city. You can also rent a mountain bike or tandem by the hour or for several days at a place located on the dock of Strandvägen, close to many of Stockholm's attractions including the central green island of Djurgården. Guided tours are available here in English during the summertime if you feel like teaming up with someone else. Guided tours around Brunnsviken Bay and Skogskyrkogården Woodland Cemetery are also available. If you want to try something different, try a unique, hand-crafted wooden bicycle on a two-hour Wooden Bike Tour where you'll be guided through the heart of Stockholm and its most important landmarks. Fancy something faster? Try VespaStockholm, where you can rent a scooter or E-bike and let it become your own personal guide.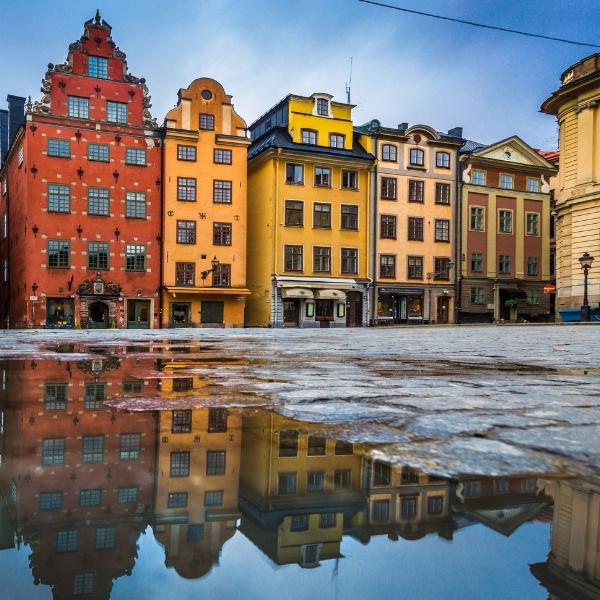 4. Walk the Cobbled Streets of Gamla Stan
Gamla Stan's cobbled stone streets resemble medieval times and allow a glimpse into Sweden's history, revealing plenty on culture, civilisation, traditions and how Sweden was ruled. Stockholm's foundation begun here in the 13th century and with the quirky little streets and many inviting cafes, it makes the perfect place for a stroll. Pass by the waterfront, then head to the Royal Stockholm Palace where you can visit the onsite museum featuring a captivating treasury of swords and crowns. Here you can also see the changing of the guard ceremony; a daily tradition since 1523. Take a free walking tour and learn more about the city and its fascinating history.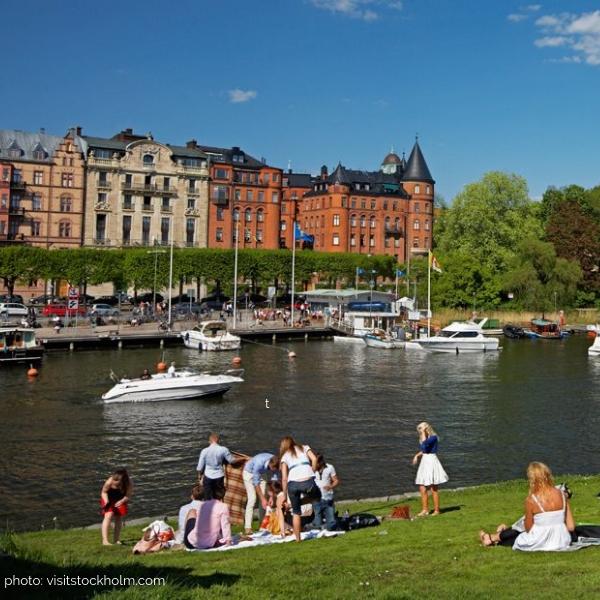 5. Catch a Ferry to Djurgården
Catch a ferry to the city's greenest island, Djurgården, a tranquil island oasis in the middle of Stockholm. It's probably best known for the Vasa Museum which features a giant 17th-century salvaged warship, the Skansen open-air museum, which has reconstructed homes and farmsteads depicting Swedish life through five centuries, and the Abba Museum, where fans of Swedish pop music can browse nostalgic memorabilia, old records, costumes and interactive exhibits. Ferries dock next to Gröna Lund amusement park, known for its exciting rides and summer concerts. Djurgården's calm waterside and woodland trails offer a peaceful haven away from the city centre. If you're into museums or natural beauty, the island is a must-see showcasing some of the best things to do in Stockholm.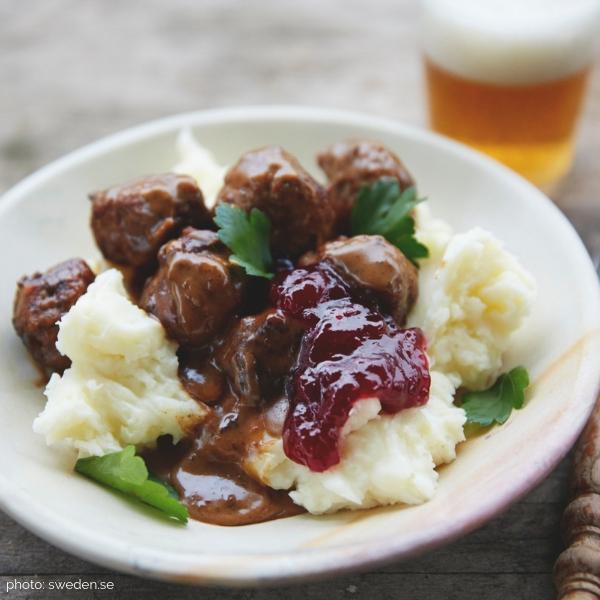 6. Try World-Famous Swedish Meatballs
Sampling Swedish meatballs, served with buttery mash, lingonberry jam and a rich beef sauce is a must for any foodie visiting Stockholm. Among the city's restaurants and cafes, you can find the classic dish, alongside some deliciously creative contemporary variations, including vegetarian options. When people ask me about must-eat Stockholm foods and where to eat them, I always start from the very basics: Ikea meatballs – the originals. Sweden is known all over the world for its meatballs so – being the biggest city and all – Stockholm is basically the meatball capital of the world. Head to the largest IKEA in Europe on the free bus from central Stockholm then try the delicious and memorable meatballs.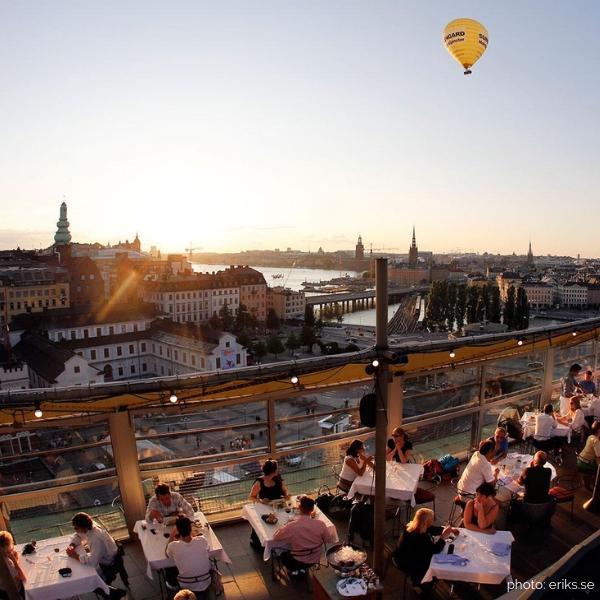 7. Enjoy Drinks with a View
See Stockholm's most scenic views from Gondolen, a beautiful dinner restaurant serving classy Swedish and international cuisine, cocktails and wine. It's one of best places to eat in Stockholm, not just for its delicious food, but for its location. It's suspended about 50 metres off the ground above the entrance of Stockholm's port - if the wind blows hard enough, it moves like a true Italian gondola. Alternatively, head to the top of Skrapan skyscraper on Södermalm and there, at 104 metres above the ground, you will find Himlen, meaning paradise. It's not as famous as Gondolen, but equally as luxurious with an elegant cocktail bar, roof garden, grill and 360 degree panoramic city view from above the clouds. The dining room is on the 25th floor, with a slightly calmer atmosphere than the cocktail bar above. On the 26th floor is the 'Grill & Cocktail'; an urban, vibrant environment with great food, drink and views.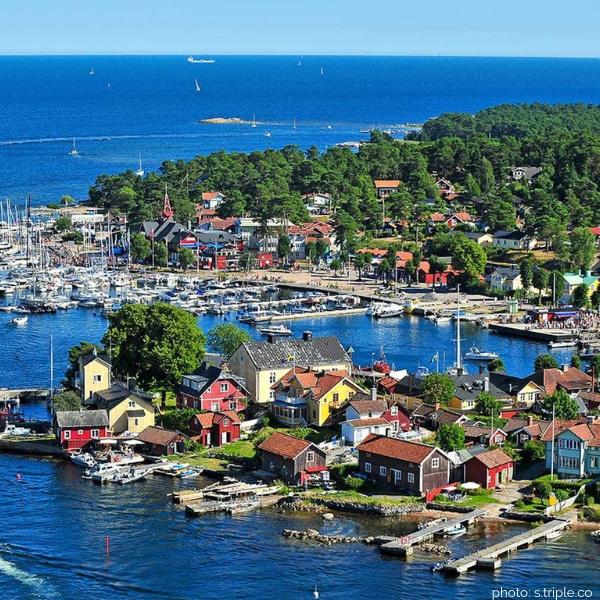 8. Sail Through Stockholm's 30,000 Island Archipelago
While Stockholm's city horizon is breathtakingly beautiful, the region's true gem is its sparkling archipelago, dropping out into the Baltic Sea. Here, thousands of islands sit, from fancy day-tripping spots with chic hotels and sandy beaches, to isolated rocky inlets sprouting with evergreens. Busses from Slussen station connect to the main commuter boat lines, or you can catch slightly pricier direct ferries from the city centre to popular jaw-dropping destinations including Waxholm, Fjäderholmarna and Sandhamn, run by transport companies Waxholmsbolaget and Cinderella Båterna. Once aboard, head straight to the top deck and ensure you grab an outdoor seat.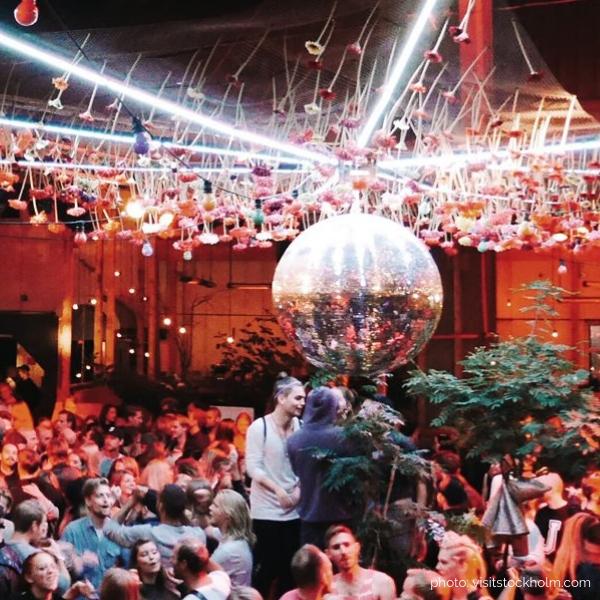 9. See Södermalm
Sprawling Södermalm island has a relaxed and creative vibe. Home to artsy shops, eclectic cafes and a contemporary photo gallery by the water called Fotografiska. Those with a love for anything unique, vintage, retro or second hand will feel right at home in Södermalm. It's a thriving second hand scene with an abundance of record stores and vintage clothes shops, where you can get everything from 70s flares to 80's ski suits to 90s denim. The biggest cluster of clothing is found along Hornsgatan in the Mariatorget district, and ranges from pricier collections to charity shops run by the City Council and the Red Cross. Records and furniture are better represented in the SoFo neighbourhood. For the best places to eat in Stockholm, try leafy Nytorget Square home to classic Swedish restaurants, quirky breakfast spots and vegan cafes.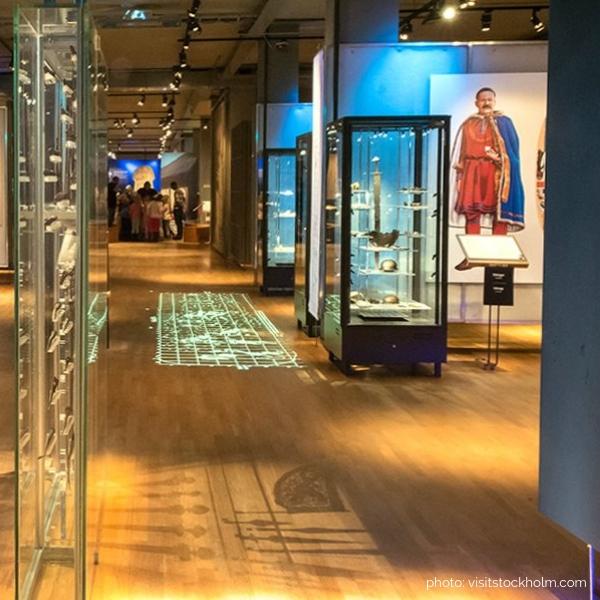 10. Explore Östermalm
Östermalm makes for an interesting contrast. It's a luxurious neighbourhood with high-end restaurants and bars, but it also has the highest concentration of nightclubs. It's fancy and fairly elite with a lot of amazing places to eat, shop, learn about Sweden's history, and enjoy the city's nightlife. If you're interested in older Scandinavian history, from the Stone Age to the Vikings, visit the Swedish History Museum. It's open daily from 10:00-17:00; (October - April: Tuesday - Sunday 11:00-17:00.) If you love shopping, head to Bibliotekstan, the city's most affluent shopping district, with exclusive Scandinavian and international brands. A walk between the food stalls in the Östermalmshallen market hall is also a great way to pass time too. Then finish your exploration by sunbathing at Humlegården if its summer or soak up the Strandvägen buildings and seaside views in winter.
Edited by Holly Stark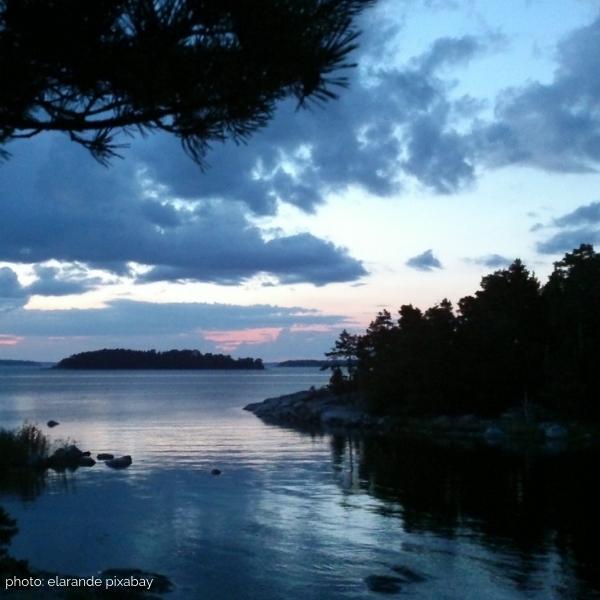 Popular Stockholm Experiences
Select an experience and let one of our Hosts personalise it to what you want to see & do