Top 5 Reasons to Visit Paris- The Ultimate Guide
By Elle Harris
We all know Paris has a timeless charm and elegance which is reason enough to hop on a plane and flee to the land of cheese and wine. Yet, as I have discovered during my time living in the French capital, there is more to this city than beautiful façades, rich history and French stereotypes. In addition to all of its top attractions there are so many unusual things to do in Paris! Not convinced? The food culture is like no other and, while we are on the topic of culture, every corner of the city speaks of its rich history and heritage. so, if you needed an excuse to visit France, here are more reasons to visit Paris!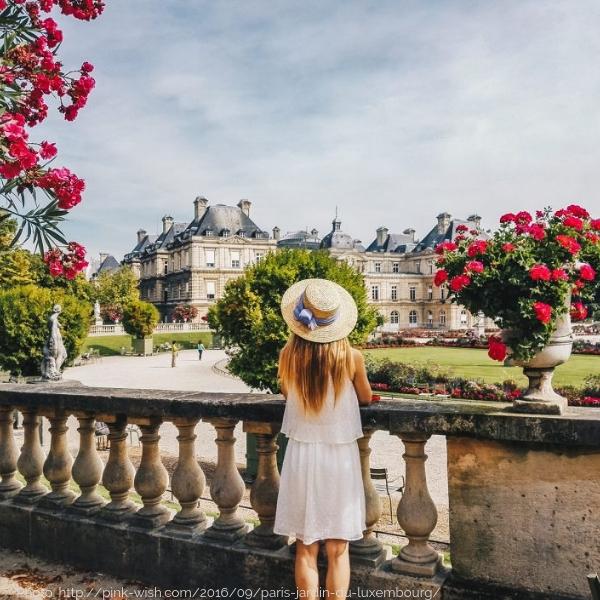 For the intimate public parks in the centre of the city

Although many capital cities pride themselves on their green spaces, these natural settings are possibly one of the best things about Paris. Very few cities offer quite as many of these open spaces nor do they get the combo of palatial and intimate just right. One of my favourite things to do in Paris is to pass the hours at two parks that I absolutely adore - Jardin de Luxembourg and Jardin des Plantes. A simple stroll amongst the blossoming flowers will make you forget your woes and provide some much needed respite. More than just a patch of grass, these parks have it all; puppet shows, live music, elderly Parisians playing bowls, children riding ponies, fountains. The latter even boasts a zoo and a museum should you wish to visit a greenhouse and be transported to more tropical climates. Centrally located and oases of calm, these parks are reason enough for a trip to Paris.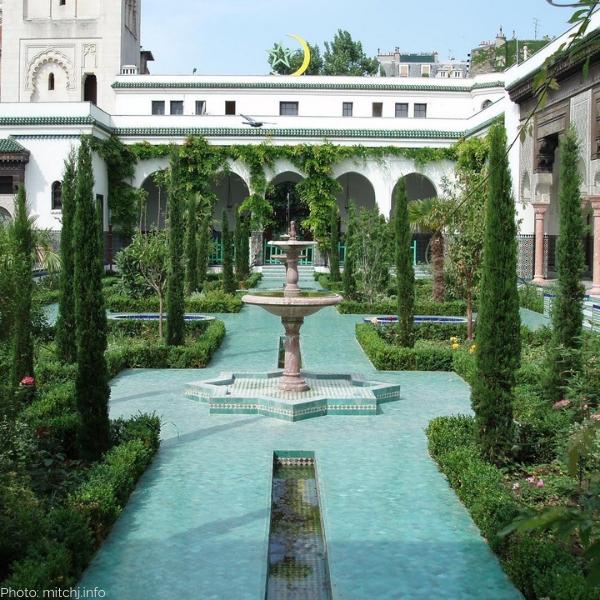 For the mint tea at la Grande Mosquée

When it comes to food, we have it all. From fine dining to some of the best street food around, our mouthwatering cuisine is just one more reason why you should visit Paris. If you are craving something sweet then a delicious pastry and macaroon are not hard to come by on the streets of Paris; at almost every corner you will be tempted by smells of freshly baked bread and croissants. During your trip to Paris, if you find yourself wanting a refreshing tea break fear not! A stone throw away from Jardin des Plantes is the Grande Mosquée de Paris and its enchanting tea room. Serving hot thé a la menthe (mint tea) at only €2 a glass, it's hard not to spend hours drinking copious amounts of the honey-coloured liquid and indulging in sweet North-African pastries. Easy to miss if you're not looking for it, this is another oasis of calm. Try not to get too distracted by all the baklava and make sure you have a peruse of the Mosque itself (and perhaps even relax with a Hamman massage) before you set off to discover all the other things to do in Paris.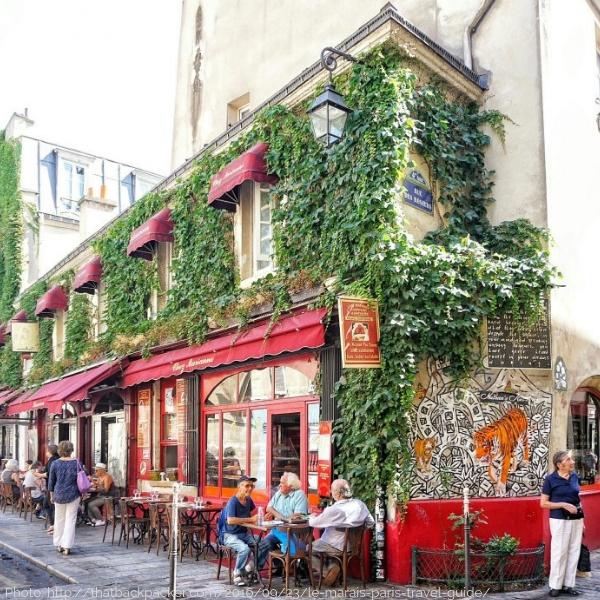 For the falafel in the Marais

If a tea and baklava didn't quite hit the spot, then head over to the Jewish Quarter for a more substantial food experience. Rue de la Rosière is one of our best kept secrets and in my opinion one of the best things about Paris when it comes to our food culture. Lined with eateries full of fabulous food, you can satisfy your hunger whilst admiring the beautiful architecture and boutique window displays. You are particularly spoilt on the falafel front (and no, it's not just for veggies!). To make the most of your trip to Paris, grab a pitta and navigate the cobbled streets and wander over to Place des Vosges which is a beautiful historic and picturesque square that surrounds you with history. There is so much to enjoy in this area; vintage or boutique shopping, exhibitions at Hotel de Ville, coffee in trendy Parisian cafés. Whatever your mood (although I must say I am always in the mood for falafel), there is always something to discover and enjoy in the vibrant neighbourhood of the Marais.
For the dancing along the Seine

When I am looking for cool and unusual things to do in Paris at night, I often take a trip to the riverbanks of the Seine. A daytime stroll along the river path may be a great reason to visit Paris but a night time experience makes it even more worth the trip! From salsa to the waltz to the jitterbug, the riverbanks come alive as Parisians and tourists alike flock to the banks of the Seine for a catch up with friends and a good old dance. Don't believe me? See for yourself! Whether you rock up with wine and cheese to sit and admire the views or come ready to groove, a night along the Seine is definitely something to add to your bucket list of things to do in Paris.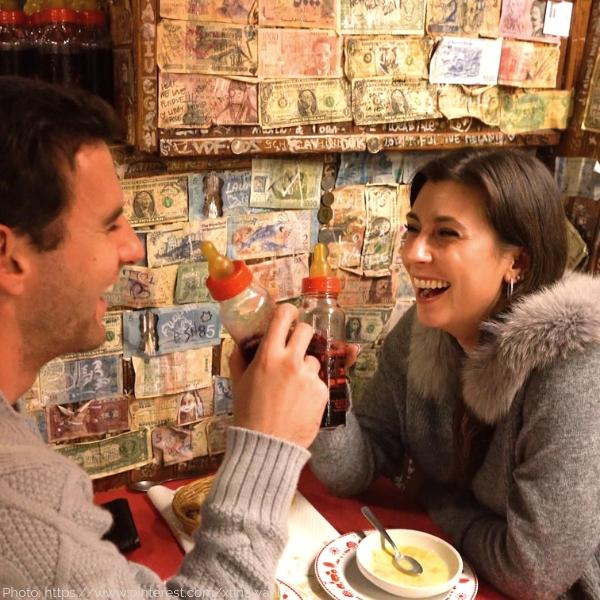 For the wine served in baby bottles

If green spaces, dancing and quaint eateries have not satisfied your desire to explore the more unusual things to do in Paris then this will pique your interest! While many may think that classy Paris has stooped to an all-time low with this concept, it is in fact a marvelous local haunt. And no, it is not a heinous crime and an offence to French wine culture. Well, perhaps, but you have to admit you are a little tempted! Nestled in the winding streets of Montmartre, Le Refuge des Fondus is a lively fondue restaurant known for its delicious (cheese and meat) fondue and for serving wine in baby bottles. And no, I don't mean miniature wine bottles, but literally, bottles normally reserved for babies' milk. Charming, non? And just when you thought you had Paris figured out. Keep the fromage and vin coming and take yourself off to the city to enjoy a truly authentic (if not a little quirky) Parisian meal during your next trip to Paris!
'Le Refuge des Fondus',
17, Rue des Trois Frères, 75018
Métro: Abbesses
Popular Paris Experiences
Select an experience and let one of our Hosts personalise it to what you want to see & do