The Ultimate Geek-Culture Guide To Paris
On the surface, Paris might not seem at first like a city with a thriving geek culture. Its centuries of history, a love of fine wine and food, classic art and architecture, and inimitable style may seem at odds with geek culture in Paris, but in recent years this has all started to change. Dig a little deeper - past the opulent palaces, Michelin star restaurants and chic boulevards- and you'll find a wealth of wonderful geeky things to do in Paris that will leave you with an entirely new perception of this famous city. If you're looking for some of the best nerdy things to do in Paris, then this Paris geek guide contains everything you need to know.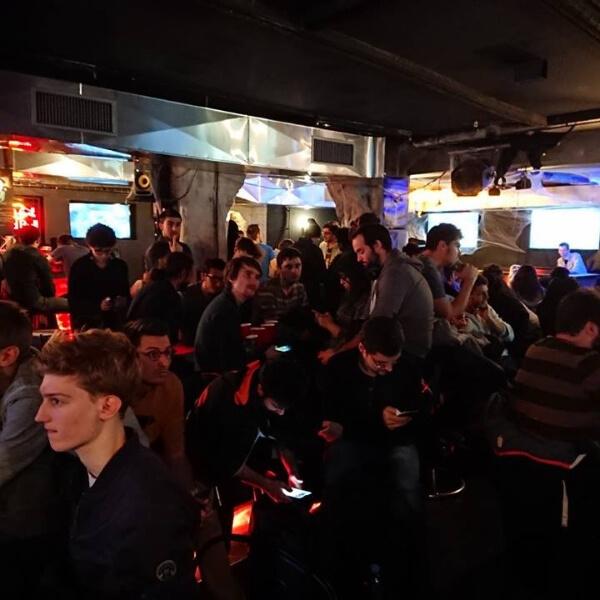 Meltdown Paris
If you're looking to hang out with fellow gamers in the city, then Meltdown Paris should be your first stop. This is one of the must-visit geeky places in Paris for those interested in gaming. Here you'll find a wide selection of free games on offer to all patrons - from StarCraft to Mario and League of Legends. All you need to do in order to participate in the action is to purchase a drink, and then you're welcome to have a go at any available activity. The bar also regularly throws evenings themed around popular games and other geek-culture events, so keep an eye on their site if you want to participate in what many consider one of the best nerdy things to do in Paris.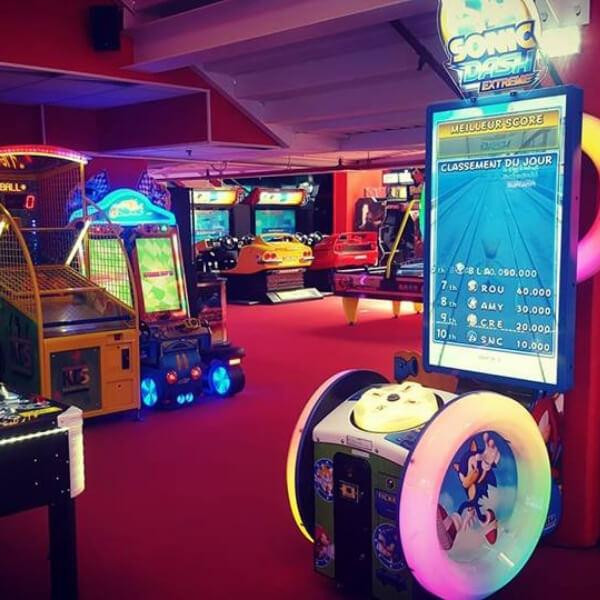 La Tête Dans Les Nuages
If your idea of embracing Paris for nerds involves plenty of arcade gaming, then you don't forget to pop in to La Tête Dans Les Nuages. This is one of the classic activities for geeks in Paris, and there's plenty of fun to be had here for the whole family. Youngsters can play various games, like miniature golf and bowling, while older members of the family can get lost in a variety of games, many of which were last seen in the late 90s. Whether you consider yourself a serious arcade gamer, or just want to experience one of the most popular geeky things to do in Paris, this is well worth a few hours of your time.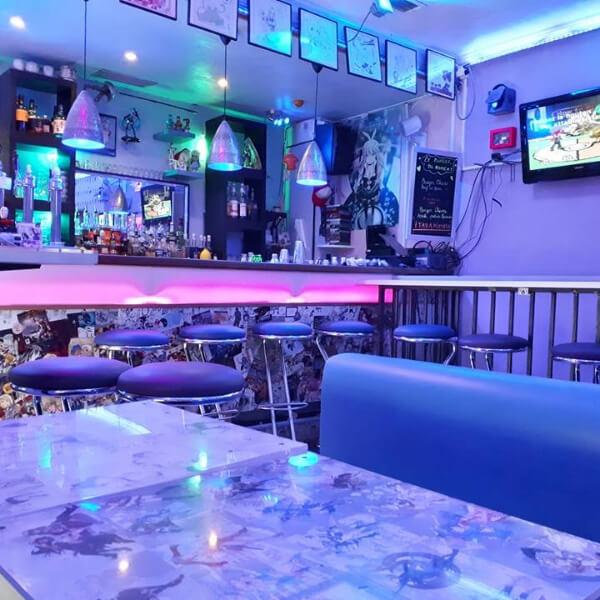 Kawaii Café
Few countries in the world know how to do geek culture better than Japan, and if you want to live this out in Paris then pay a visit to Kawaii Café. Kawaii is the Japanese word used to describe the cult youth culture of being adorable, playing on all and any stereotypes of being super cute. This quirky, neon-lit bar pays homage to Tokyo geek culture in an enticing manner - you'll not only get some traditional Japanese cuisine, but also dip into cosplay, manga, gaming, and a bit of karaoke. There's a great selection of unique cocktails on offer that tap into the very best of otaku culture, which is what 'geek culture' is called in Japan, and regular events and streaming parties add fresh dimensions to the bar whether you're a regular, or visiting for the first time.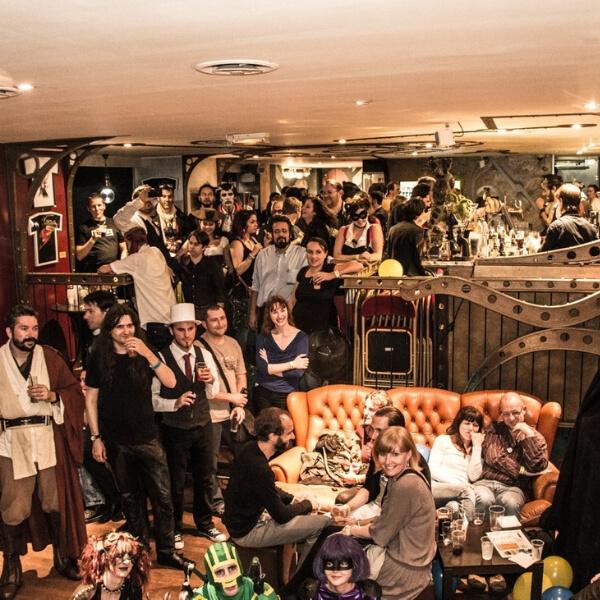 The Bar At The End Of The Universe
On first appearances, The Bar at the End of the Universe, or Le Dernier Bar Avant la Fin du Monde, may not seem to be at the top of the list of nerdy things to do in Paris. But hang around a little and you'll see the city's most vibrant geek culture come to life around you. Cocktails named Stamina, Mana, and Life are a dead give-away that this is a home in Paris for geeks, but there's a lot more to it than quirky drinks. They claim to be the first bar in Paris dedicated to imaginary cultures, and as such it has become an epicentre of sorts where geeks meet up and hang out. There are good food and drink options on offer, but many head there just to hang out. There are regular events such as book signings and video game launches, as well as exhibitions, which make this an obvious inclusion in any Paris geek guide.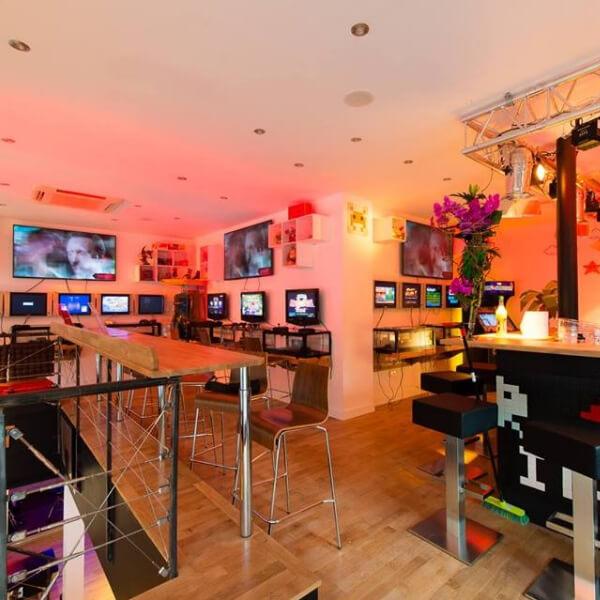 Reset Bar
If you're looking for geeky things to do in Paris that involve both alcohol and gaming, then RESET should appear high on your list. This bar bills itself as offering "fine gaming and drinking", and they deliver on both fronts. As far as gaming goes they have you covered with both classic arcade games or modern consoles, and you can choose whether you want to go old school or modern with your selection. The custom cocktails are equally inspiring - their signature drinks are all named after famous games and characters, from Zelda to Sonic. On top of this they regularly host events, and it's not uncommon to see people dressing up as their favourite characters, especially on event nights.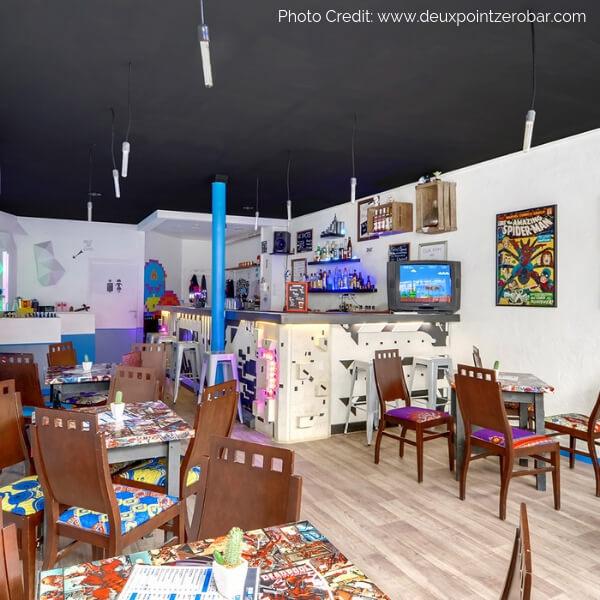 Deux Point Zéro
Deux Point Zéro presents a different side of Paris for geeks. Using technology this modern bar allows you to participate in quizzes, select music, and interact with other patrons all from their in-house app. Playing with the app can help you win various prizes that you can claim at the bar. The bar also has a list of quirky cocktails to sip on while you get lost in geek land, among them R2D2, Tetris, Super Mario and Sherlock. But in true Parisian style, you can still opt for a glass of wine and a cheese board if you feel like it!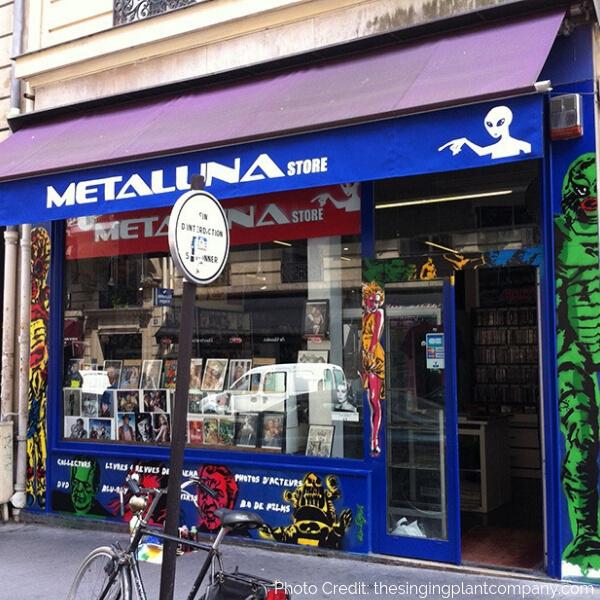 Metaluna Store
If you're looking to stock up on the best of geek culture in Paris while you're there, pay a visit to Metaluna store. It's a treasure trove of cinema geek culture where you can purchase movies on a variety of formats across all genres imaginable, including several cult films. There are also other great items on sale, from figurines and t-shirts through to books, magazines and artwork. Even if you don't have much space to fit some keepsakes in from your visit to the city, a trip to Metaluna is a fascinating experience for anyone wanting to get a feel of geek culture in the French capital.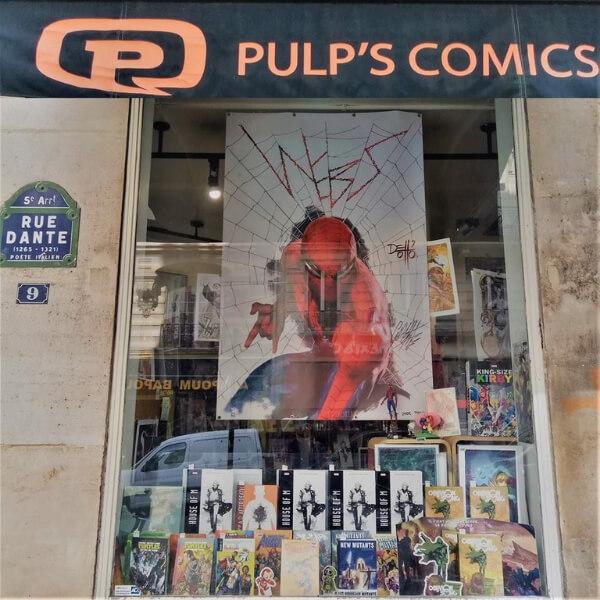 Pulp's
If you only visit one place in Paris to pick up the best of the city's comic books, figurines, games and clothing then it has to be Pulp's. There are two stores located on the same road specialising in different aspects of geek culture in Paris. Pulp's Comics deals with all the nerdy reading material you could wish for, from rare comics to beautiful graphic novels. Pulp's Toys is a one-stop-shop for all toys, figurines, games and related merchandise. Make sure you pop into both to chat about the best of the city's burgeoning geek culture scene!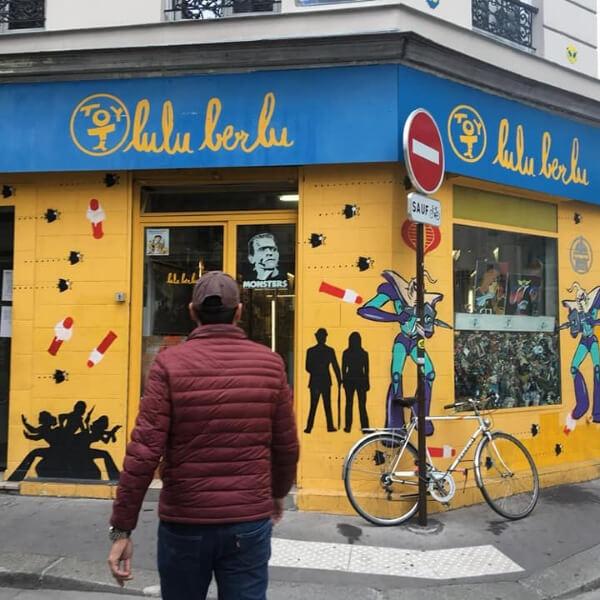 Lulu Berlu
Lulu Berlu is another great Parisian store that specialises in selling toys and other geek-culture merchandise. But unlike many others in the city, Lulu Berlu focuses almost entirely on hard to find and vintage toys. Walking through the doors here will take you back to your childhood, and it's possible to walk out with some truly rare collectibles if you have an eye for this kind of thing. In this goldmine of geek culture you'll also find a range of comic books, robots, face masks, and games, making it an unusual but fascinating stop on your geek tour of Paris.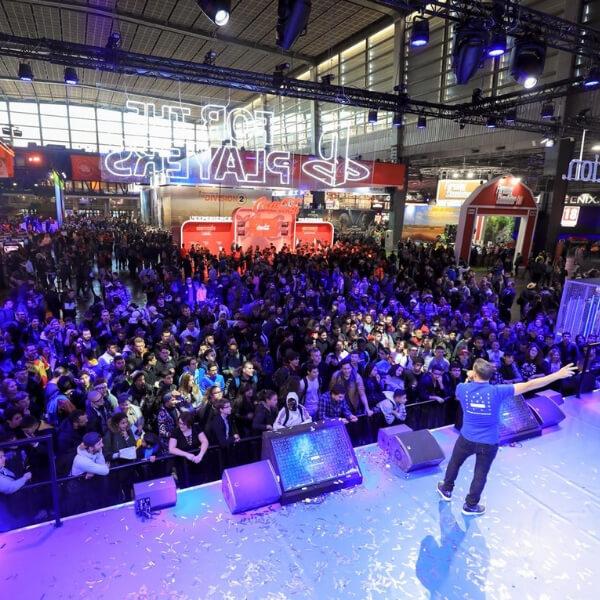 Paris Games Week
If you prefer to embrace a city's geek culture through events, then there are several to choose from in Paris each year. As in other capitals like London, there is no shortage of meet-ups and events throughout the year. But if you're a serious gamer it makes total sense to plan a trip around the famous Paris Games Week. Now in its tenth year, this week of game-related events, launches and parties is one of the best of its kind in the world. During the course of the festival you can trial new games, attend launches and purchase some of the hottest games of the year along with thousands of other game fanatics from around the world.
Popular Paris Experiences
Select an experience and let one of our Hosts personalise it to what you want to see & do