Things to do in Le Marais, Paris - Recommended by a local
By Parisian and travel lover, Marie Vendroux
A historic but trendy neighbourhood in Paris, Le Marais was once home to the city's aristocracy. Today, it's a fascinating melting pot cultures and cuisines, where popular Paris gay bars are just across a narrow street from traditional Kosher bakeries and falafel joints. But this Paris district is an unpolished gem; its real charm lies in the tangle of narrow streets and in the hidden courtyards you'll stumble upon. Uncover unique things to do in Paris's Jewish Quarter and you'll start to piece together the complexity and charm of this old dame. From shopping in Le Marais to grazing your way around the neighbourhood's markets and bistros, there's plenty here that you'll fall for. After my countless visits to this fascinating Parisian neighbourhood, I'm sharing with you my picks for the best of Le Marais. For me, this is the real Paris.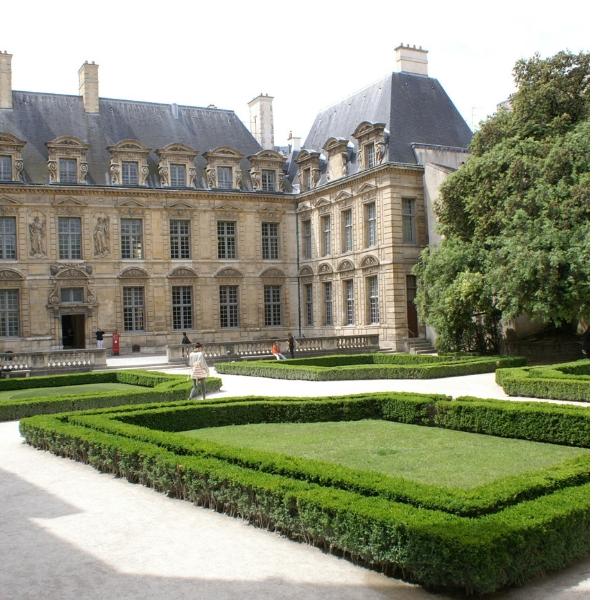 Hotel du Sully
The best way to reach Le Marais is with the Paris metro line 1, to the Saint-Paul station which is actually a historic church. Take the exit to Rue de Rivoli (Rivoli Street) and walk up to Hotel Du Sully. Rue de Rivoli is the second longest avenue in Paris after Champs-Élysées but I recommend you to not spend much time here as the real charm of Le Marais is in the narrow streets and cobbled back lanes. Hotel du Sully isn't really a hotel, but an 18th-century mansion which was used as a royal guest house for king's friends to stay. Le Marais is full of such mansions but this one is definitely the most beautiful of them. You would need a ticket to visit the building but the garden is open to the public.
Photo credit: dany13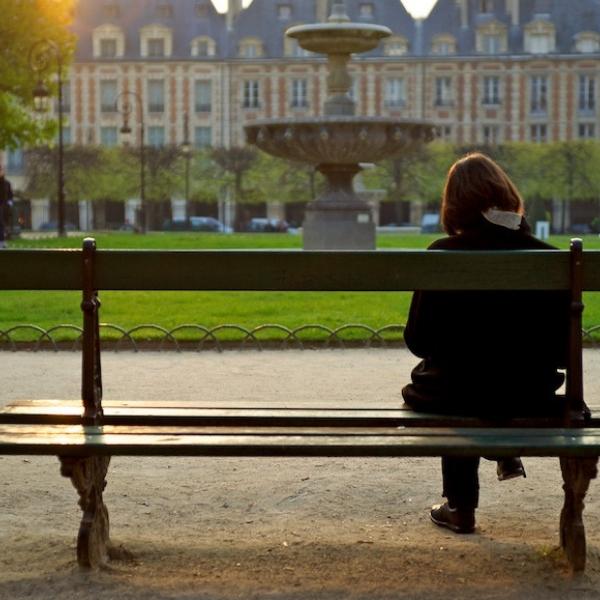 Place des Vosges
A short walk from Hotel du Sully, Places des Vosges is the oldest planned square in Paris. Initiated in 1605 by King Henri IV, the buildings surrounding this square are the most beautiful and fashionable structures of the 17th and the 18th centuries. I love to take a walk around the garden, admire the architecture and ponder its history - this is where the royals and aristocrats of Paris once lived. I usually have a cup of coffee and spend some time in the palace garden, sipping my coffee and enjoying the atmosphere. But for lunch, walk for 5 minutes to the Place du Marché Sainte-Catherine and head straight to the Bistrot de la Place Sainte-Catherine for authentic French dishes and a classic Parisian atmosphere where tables spill out onto the pavement. I love the menu which is handwritten on blackboards each day and recommend the cured ham and snails.
Photo credit: Stas Porter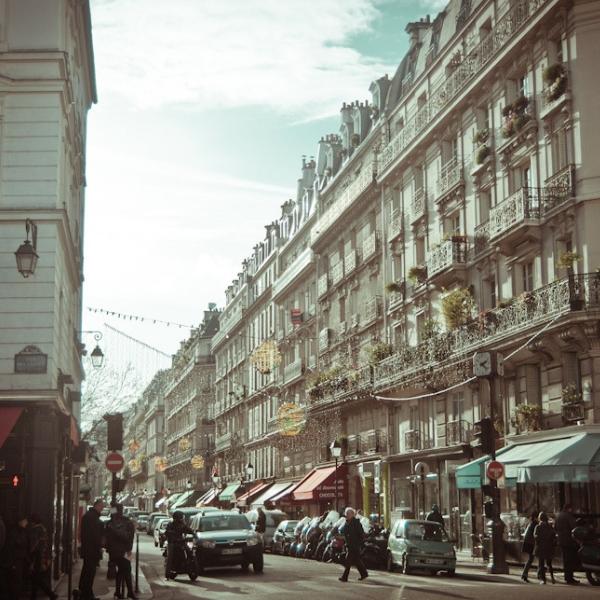 Rue Vieille-du-Temple
This street has got everything I love: coffee shops, fashion boutiques and some of my favourite wine bars. If like me, you don't like shopping in the big malls and enjoy street shopping, look no further. I love to buy trendy clothes and jewellery from here. Visit Pierre Caron to shop jewellery, everything is pretty affordable, and if you want to buy something unique and trendy for your home décor, definitely visit Fleux. After perusing the boutiques, stop for a glass of wine at La Bella Hortense. You'll easily spot its distinctly blue facade, although the wine bar itself is actually camouflaged behind bookshelves piled with classic French literature, art books and novels. Ask the staff for a recommendation as they some rare varieties. You can buy a bottle of wine or order by the glass at the bar then browse through the books while you sip your wine.
Photo credit: Camille Blais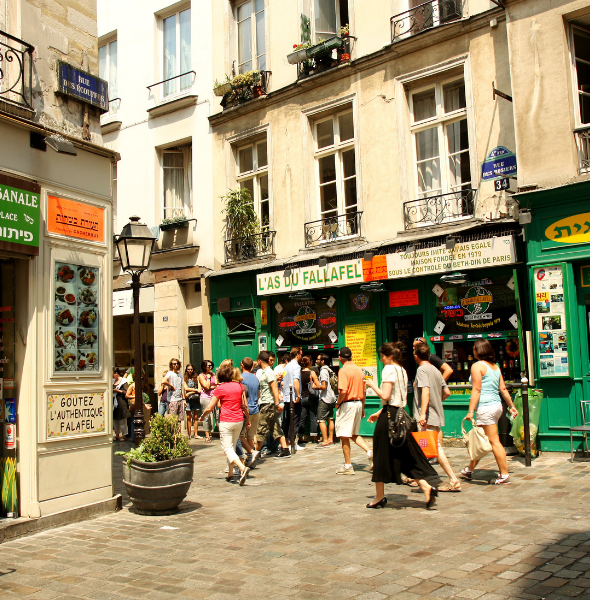 Jewish Quarter
Le Marais has been home to a Jewish community since World War 2. On Rue de Rosiers, the heart of the district, you'll find authentic Jewish bakeries, pastry shops, stalls selling falafel and a number of old synagogues. It just seems like another world to me. The street is very busy and vibrant, so sometimes when I just want to escape the crowd I slip away from the street to the beautifully hidden gem, Jardin des Rosiers (the garden of roses). This place is truly a secret treasure, little known to even the Parisians. Without thinking much, I just take away falafel from As du Falafel and sit in the park where I can enjoy my lunch in peace.
Photo credit: Toni L. Kamins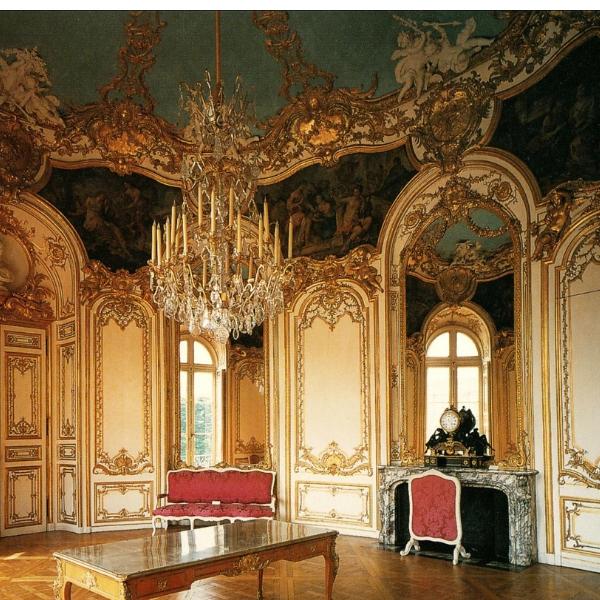 Hotel du Soubise
This is the biggest and the most impressive of all the neighbourhood's mansions but more importantly, the building is the reflection of the social and political changes in French history. The mansion was built in 1325 and was owned by 100 rich families until the French Revolution. With changing social ideologies, Parisians didn't agree with the fact that such a beautiful building was only for the rich and royals of the city and wanted it to be open for all. The building was eventually made a public monument and is now a national archive. The garden in front of the building is a good place for a family picnic as it is open to the public but you have to pay an entry fee to visit the building.
Photo credit: arthistory390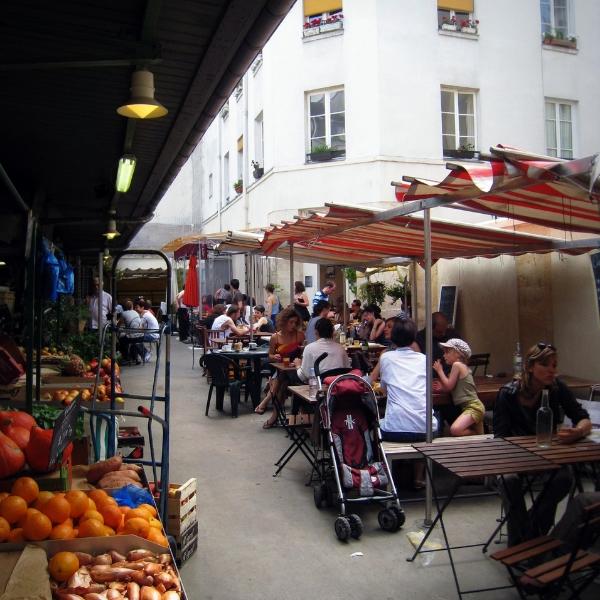 Le Marché des Enfants Rouge
Don't miss this charming little food market tucked away behind an iron gate on Rue de Bretagne. You can find any type of cuisine you want here, but after you've browsed the fresh produce I'd recommend you indulge in white wine and oysters from one of the nearby restaurants. You can pick up a crêpe or some organic fruit, which is always sold according to the season for dessert afterward!
Tuesday-Saturday: 8.30am-7.30pm; Sunday: 8.30am-2pm
Photo credit: KRiSS_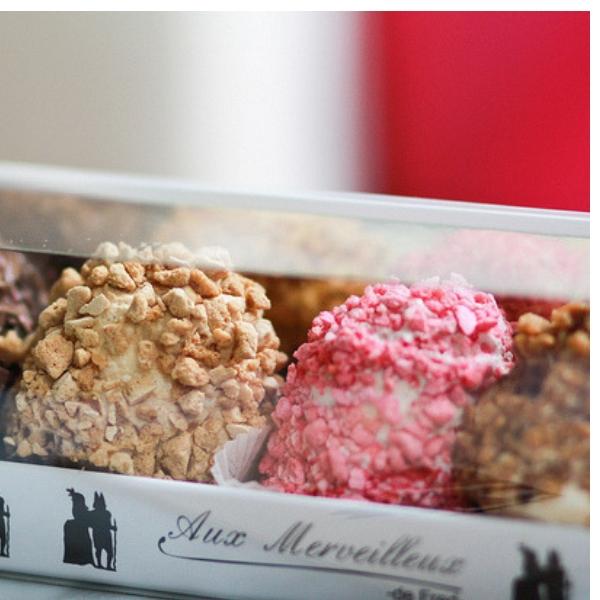 Les Merveilleux de Fred
After all of this exploring, treat yourself to one final pastry from this bakery and try their speciality, les merveilleux which is actually originally from Lille. The pastry itself is meringues coated with whipped cream and is available in a lot of different flavours. The cake is exactly what it claims to be, merveilleux (wonderful). Even if you don't have a sweet tooth, it's fun to visit this bakery cause you can see the entire chaotic yet super organised baking process from outside the shop. And if you feel like a cocktail to end your day with, stop by Le 1905. This is a real hidden spot, tucked away upstairs in the Vins des Pyrenees restaurant so most people don't even know it exists.
Photo credit: www.lostincheeseland.com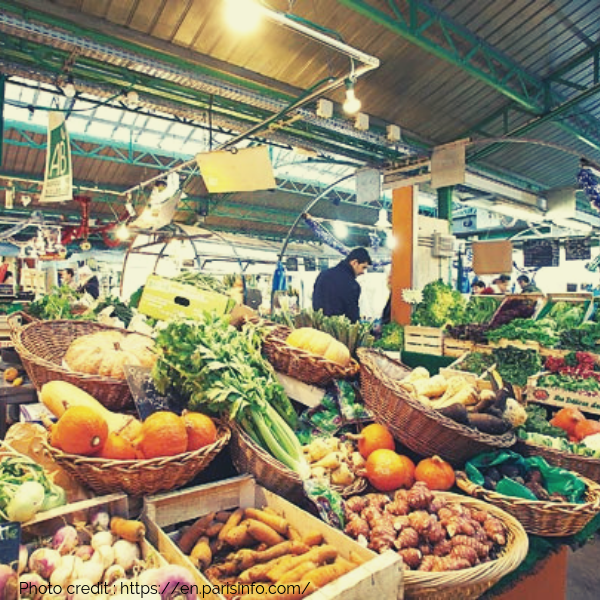 Good to know
Don't visit Le Marais on Mondays as everything is closed. It's also a good idea to avoid Fridays as the Jewish part of the quarter is closed. Plan your visit either in the morning or around 6 pm in the evenings as if you visit in the afternoon you'll miss all of the yummy food. Bring cash for the food market in Le Marché des Enfants Rouges, but the card is fine everywhere else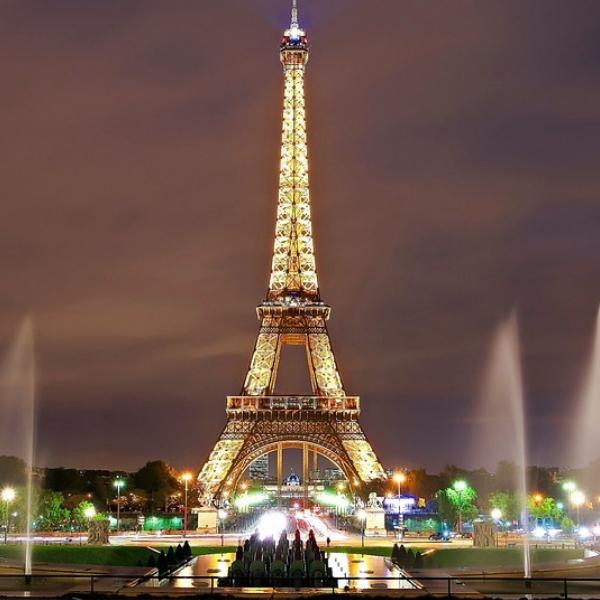 Popular Paris Experiences
Select an experience and let one of our Hosts personalise it to what you want to see & do